'Amazing Spider-Man' wins the weekend (& Katy Perry crashes): did you see it?
Apparently, a lot of you went and watched The Amazing Spider-Man over the weekend. Did you love it or not? Even though I really dig Emma Stone, I didn't see it myself because Spidey has never appealed to me although I do admire his flexibility. Regardless of my hangups with the character, the movie (which broke the Tuesday opening record last week) pulled in an additional $140 over the weekend to bring its worldwide total to an estimated $341.2 million. That's not too shabby for a man in tights.
Holdovers Ted and Brave claimed the second and third spots while Savages entered the fray in fourth place. The other wide-release newcomer, Katy Perry: Part of Me, landed at (ouch!) number eight with a mere $10.2 million. At least the budget was only $12 million, right? I reviewed the movie for Pajiba, and it wasn't as bad as I imagined it would be, but it was still fairly insufferable. Here's a box-office analysis from Deadline: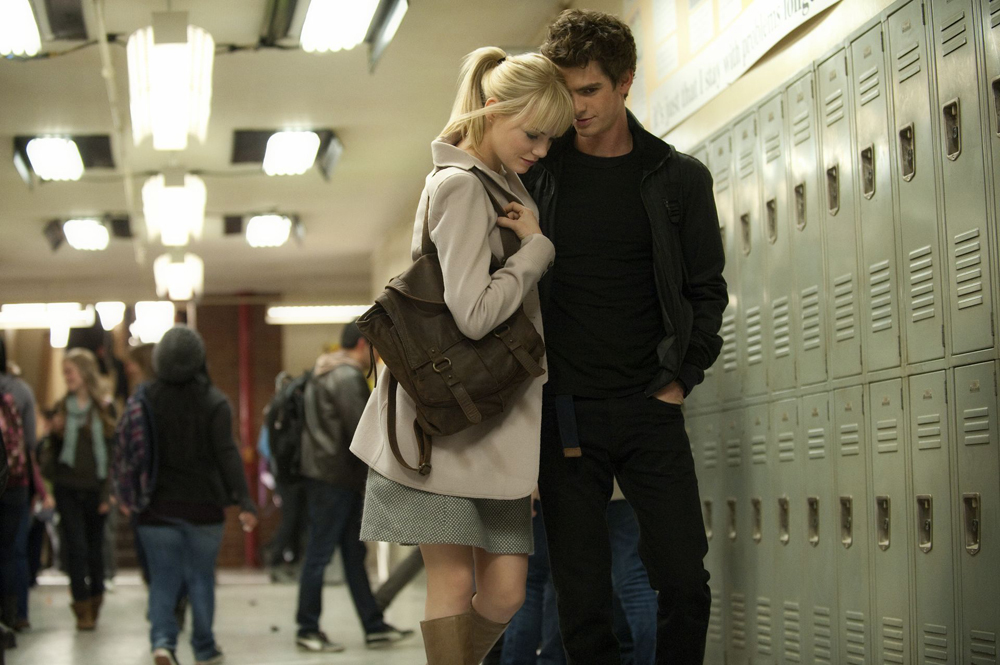 The Amazing Spider-Man is an easy #1 with a $65M first weekend. That gives the 3D reboot a 6-day total of $140M through Sunday and $341.2M cume worldwide. The film opened last weekend in 13 countries and this weekend is open in a total of 70 territories. It grossed an estimated $129.1M this weekend, bringing the overseas cume to $201.6M. "In the world of relaunched franchises, this is a spectacular success by any measure,"Sony gushed. The film received an 'A-' Cinemascore "and that strong word of mouth is also supported by our own exit scores with very high definite recommend numbers across all demos," All in all a nice haul, but only middling when it comes to top moneymakers for any first 6-day time period. Especially considering Spidey is Marvel's most popular character. Little wonder that Sony is fast-tracking the next installment of its new trilogy with fresh villains and storylines that should spark more interest and box office in this too-soon reboot that was just a retread of the original origins saga.

The newest major studio film, Oliver Stone's adult crime drama Savages, is looking like $16.1M for the weekend. That's a better than expected opening for a violent 'Hard R' pic with no proven stars. As you know, Universal made the decision to move this R-rated actioner from the safe harbor of a September 28th release (where The Town, a similar R-rated crime film, performed so well in 2010) to this very crowded summer slot. As a result, Savages could only release on 2,627 screens. Dumb move? Those better-than-average trailers made this look like a perfect fall movie. But the studio felt midweek numbers would be better and Savages could counterprogram Ice Age 4 next weekend. On the other hand, audiences gave Savages only a 'C+' CinemaScore, which will result in poor word-of-mouth. Good thing it was made for only $45M.

Struggling is the $12M low budget Katy Perry's Part Of Me which will do around $7.1M for its first weekend and $10.2M for its first 4 days in release. "I guess it will take 5 days to gross its budget," a Paramount exec joked about the Insurge pic's cold reception at the box office. Earth to Hollywood: no one cares about Katy beyond a handful of tween/teen girls. Not even Russell Brand anymore.
[From Deadline]
Blakc Lively won't take kindly to having Savages described as a film "with no proven stars," right? Well, it's a true statement, especially with Taylor Kitsch and hit-and-miss Benicio Del Toro on board … along with John Travolta. Remember when Travolta used to really be a draw? Now he's just known for (allegedly) grabbing masseuse butts and is finding himself downplayed in studio promotional materials. How sad.
As for Katy Perry, it's nice to learn that her reign as pop princess might soon be coming to an end. Even with a small budget, $10.2 million over four days is pretty embarrassing considering that the Justin Bieber movie was made for $13 million and still managed to gross $29.5 million during its opening weekend. At this point, the Bieb is now more powerful than Katy, and he didn't even bother to exploit an ex-husband during his movie. Give him time though. Give him time.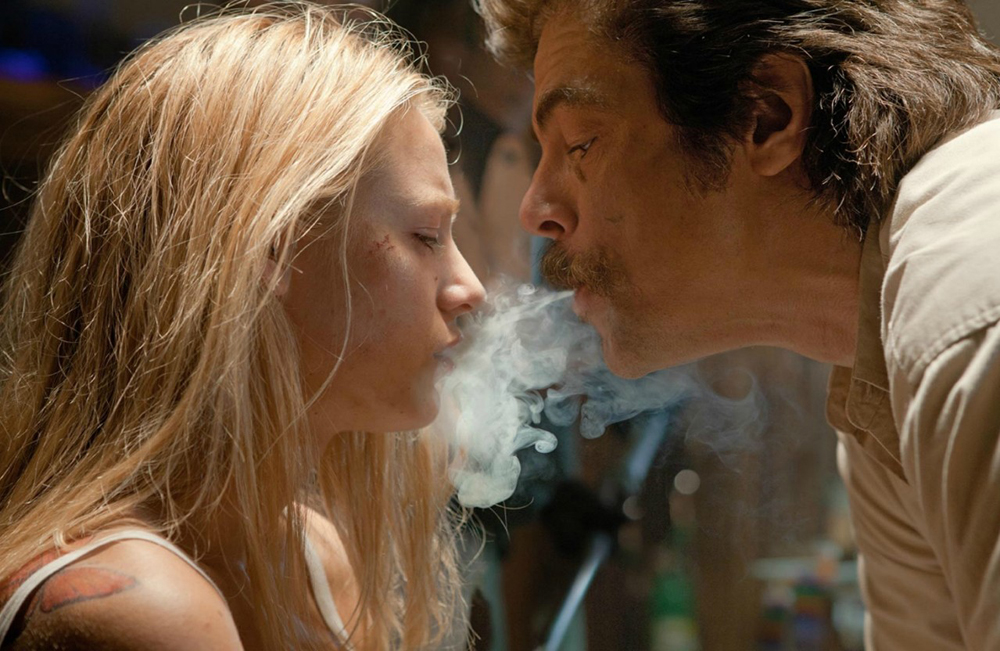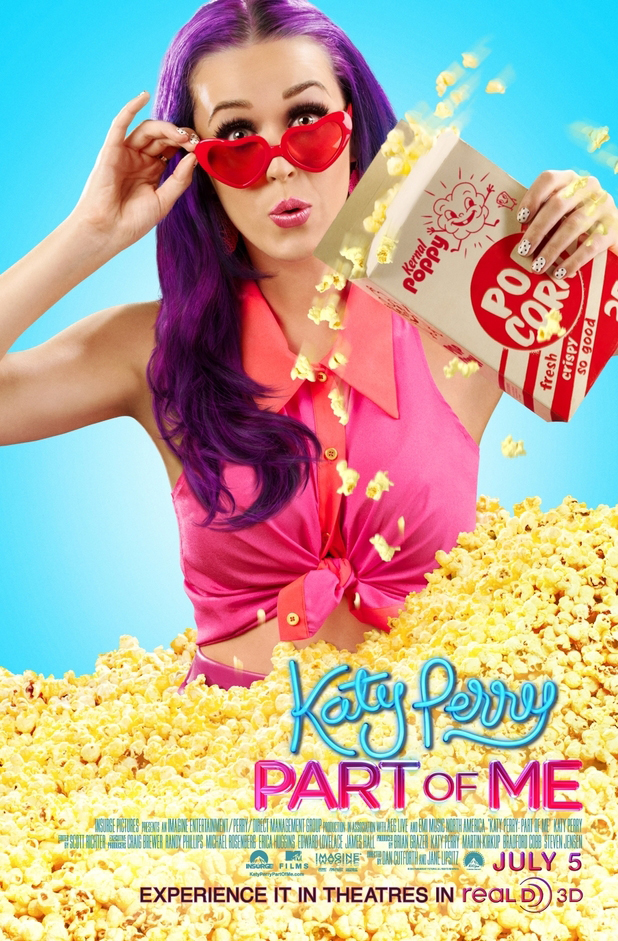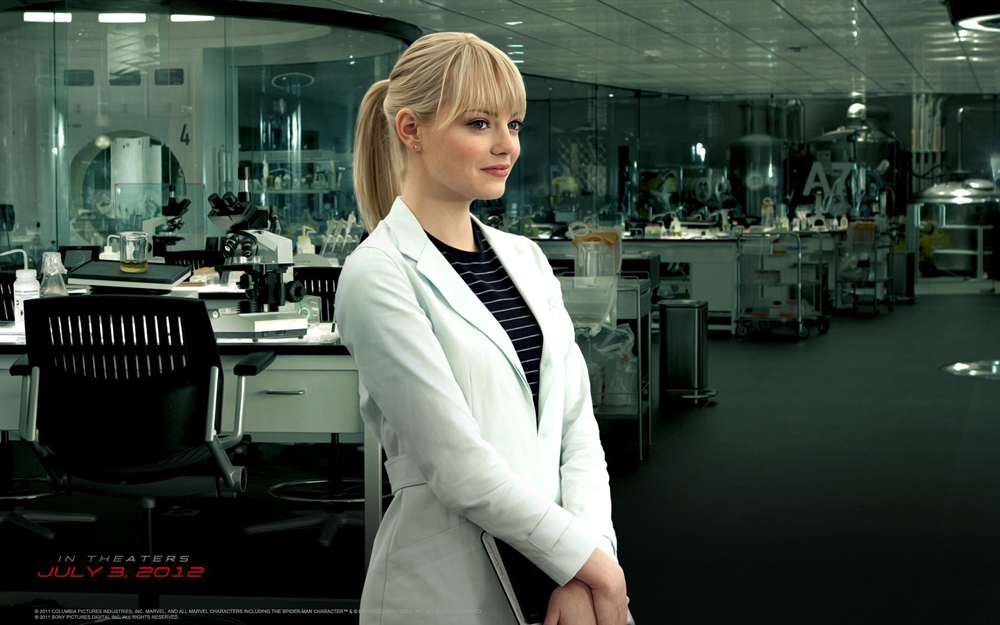 Photos courtesy of AllMoviePhoto
Written by Bedhead

Posted in Andrew Garfield, Blake Lively, Emma Stone, Katy Perry

- Mariah Carey lip synced on American Idol [CDAN]
- Colin Firth is looking good [Lainey Gossip]
- Internet celebrity charged with murder! [D-Listed]
- What is Paz Vega wearing? [Go Fug Yourself]
- New bachelors on The Bachelorette [Reality Tea]
- Goodbye to The Office [Pajiba]
- Bachelor Sean's fiance cheats on him [Evil Beet]
- Britney Spears out with her man [Popsugar]
- Nina Dobrev works it [Popoholic]
- Cindy Crawford needs to lay off the 'tox [Celebslam]
- Who said it: Carrie Bradshaw or The Dalai Lama? [Buzzfeed]
74 Responses to "'Amazing Spider-Man' wins the weekend (& Katy Perry crashes): did you see it?"