Demi Lovato on cutting: "I felt so anxious, almost like I was crawling out of my skin"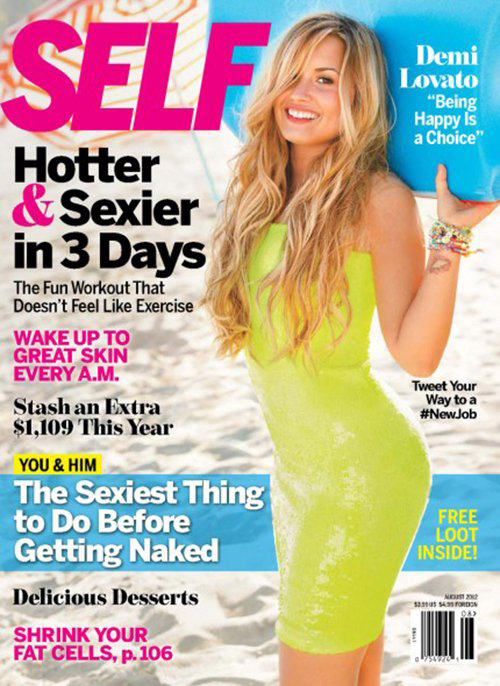 Demi Lovato covers the August issue of Self magazine, and she is (of course) still talking about her rehab stint for "emotional and physical issues" that were also related to an eating disorder. Over the past year or so, Demi has also dropped several hints of her self-harm disorder as well, but she's never really spoken about why she cut herself. Now she's opening up a bit more thanks to some questions straight from Self readers. Here are some excerpts: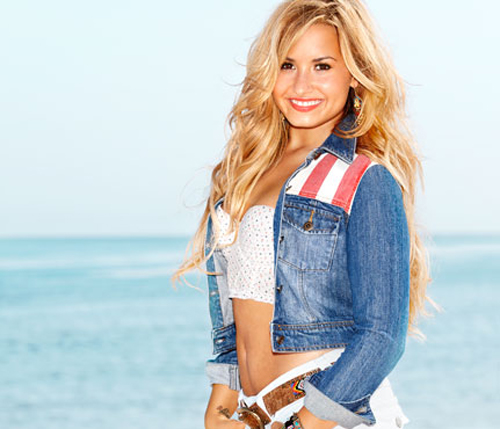 Why she cut herself: "There were times I felt so anxious, almost like I was crawling out of my skin — that if I didn't do something physical to match the way I felt inside, I would explode. I cut myself to take my mind off that. I just didn't care what happened. I had no fear."

On healing herself: "I make time for myself and meditate. I've spent the past two years getting over an eating disorder and issues like self-harming and bipolar disorder. I have to work on this stuff every day. I'm reminded of that whenever I eat or feel down."

On abandoning her smart phone: "I haven't used my cell in three months! Subconsciously, it was a crutch. When a room gets quiet, what do you do? Grab your phone! Now I can sit and have conversations with people."

On the other "X-Factor" judges: "Britney [Spears] is such a sweet girl! We've gone through a lot of the same things, so we have a connection. Simon [Cowell]'s so funny and so cool, and LA [Reid]–he's really awesome. He seems really, really sweet so I'm excited to get to work with all of them. I was totally nervous about Simon, too. I was expecting him to be mean or something, because of American Idol, you know? He's like so, just, real."

On beauty: "I used to feel my most beautiful when I was on the red carpet or at events or something where I'm all dolled up. Now I feel like the moment when I feel most beautiful is when I'm able to hang out with a guy without my makeup on or lay on the beach with no makeup on and not even worrying about what my hair or what I look like before I fall asleep. When I'm confident enough to show myself without makeup on, that's when I feel my most confident."
[From Self]
Demi seems like she's truly developing a base sense of self after feeling so completely lost a few years ago. The girl has embraced therapy and is learning to live with her bipolar diagnosis as well. I also really like what she has to say about beauty, but I wish I could believe it — because I don't think she's telling the truth there. If Demi truly felt comfortable with her physical looks, then why does she look so abruptly blonde and different in this Self pictorial?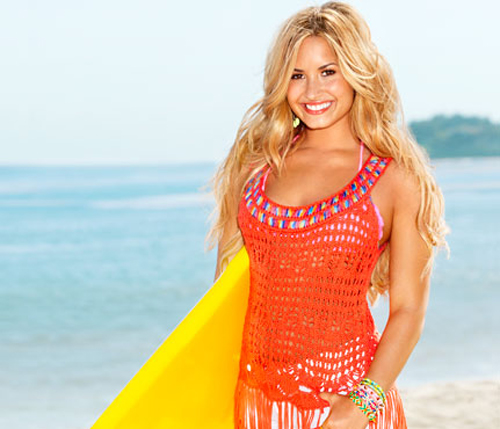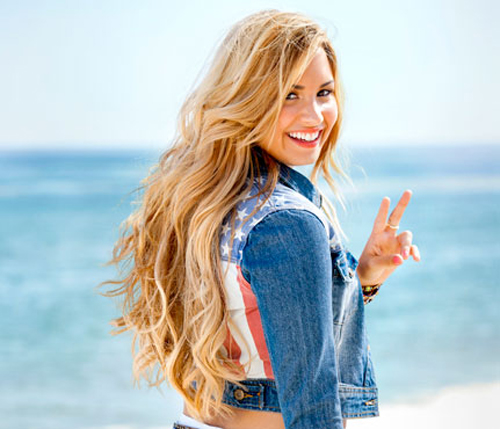 Photos courtesy of Self
Written by Bedhead

Posted in Demi Lovato

- Mariah Carey lip synced on American Idol [CDAN]
- Colin Firth is looking good [Lainey Gossip]
- Internet celebrity charged with murder! [D-Listed]
- What is Paz Vega wearing? [Go Fug Yourself]
- New bachelors on The Bachelorette [Reality Tea]
- Goodbye to The Office [Pajiba]
- Bachelor Sean's fiance cheats on him [Evil Beet]
- Britney Spears out with her man [Popsugar]
- Nina Dobrev works it [Popoholic]
- Cindy Crawford needs to lay off the 'tox [Celebslam]
- Who said it: Carrie Bradshaw or The Dalai Lama? [Buzzfeed]
36 Responses to "Demi Lovato on cutting: "I felt so anxious, almost like I was crawling out of my skin""