Exclusive: PETA President sent us a personal email, they "don't hate anyone"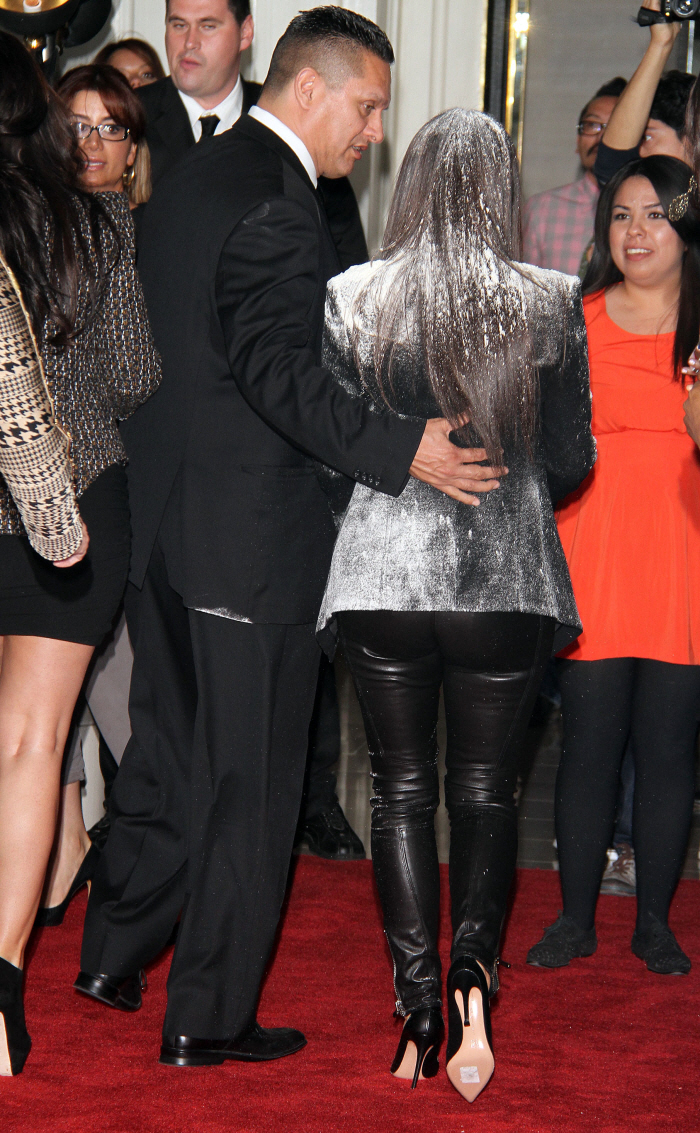 On Tuesday, I wrote what I considered a "filler post" on PETA's latest screed against Kim Kardashian. I considered it a filler post because, generally speaking, I dislike covering Kim Kardashian and/or PETA, and if I have the opportunity to cover another non-Kardashian celebrity, I usually take it. But it's been slow this week, so I gave in and covered PETA's latest press release targeting Kim – this was the second press release against Kim specifically in less than a month. In June, PETA was complaining about Kim's python boots (which were fug), and a few days ago, PETA was complaining about Kim's Hermes Birkin bag. And I ended up complaining about PETA and their seemingly single-minded focus on Kim Kardashian. And so… PETA's president sent me an email. For real.
Dear Kaiser,

I wanted to clear up a few things mentioned in your recent post about Kim Kardashian's wardrobe. I know you say you hate us, and OK, fair enough, but PETA does not hate anyone, including Kim Kardashian. We are disappointed and sometimes amazed and distressed that some people are so ignorant or arrogant as to wear skins that came from cruelty, but we don't hate them. What we hate is cruelty to animals—all of it—and what we want is for everyone to consider how easy it is to achieve any look, get any taste, amuse oneself, or deal with any situation without being a bully to those who can't defend themselves. That's why I wrote a book called Making Kind Choices, and that's what PETA stands for.

I invite you to take a look at some of the many ways that PETA has worked with individuals and companies to make kinder clothing choices.

Very truly yours,

Ingrid E. Newkirk
Founder and President
PETA
I understand that Kim is a big PETA-offender – she wears a lot of leather, fur and various animal skins all the time. The point I was trying to make in my last post was that if PETA wants us to pay more attention to their crusade, they should mix it up a little bit and not simply focus on one C-list reality star (a C-list reality star that PETA basically already flour-bombed). I thought it was interesting when PETA went after Reese Witherspoon for carrying a Chloe purse that would have been flat-out illegal to purchase (because of it's illegal to sell python products in California). They really caught my attention with that press release – because it was aimed at an A-lister, and because there was actually a legal issue involved (did Reese purchase the bag in LA?). If PETA wants to remain relevant in the gossip world, my advice still remains: mix it up. Stop focusing only on Kardashians. Stop using Pamela Anderson for all of your events.
So… I apologize to PETA for claiming they were "hating on" Kim – with their Cruella de Vil reference, I guess they were aiming for "strident mockery" instead. I guess the flour-bombing wasn't "hate" either? Just a lone flour-bomber with significant attachments to PETA, after-the-fact approval from PETA, and an on-the-record utterance calling Kim a "fur hag" as Kim was assaulted. Y'all can hate Kim all you want, but it was an assault and those tactics won't bring me to the table, ever. I'm receptive to the "message" of PETA – I adopt rescue animals, I don't wear fur, and I keep my leather purchases to a minimum. But I don't appreciate preachy messaging, nor do I appreciate the hypocrisy.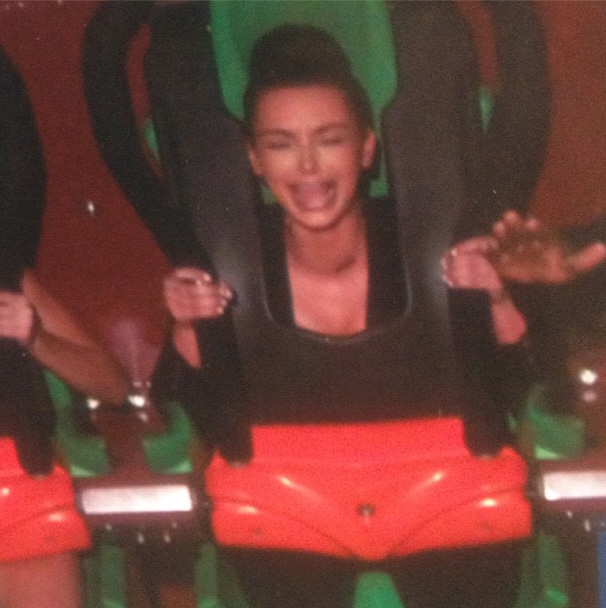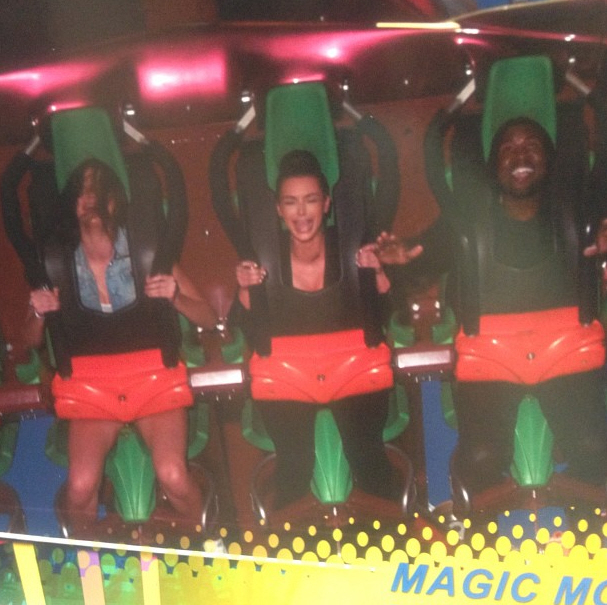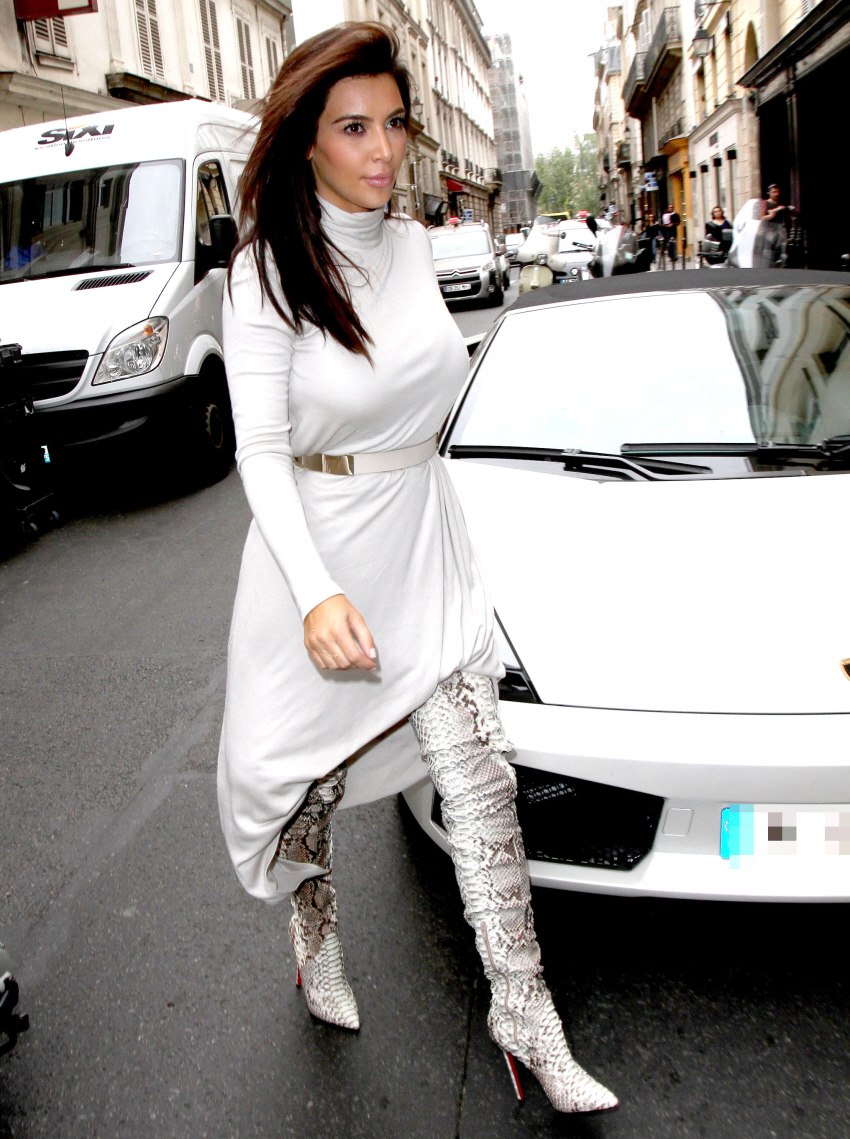 Photos courtesy of Fame/Flynet and WENN and Kim's Twitter.

Written by Kaiser

Posted in Exclusives, Kim Kardashian, PETA

- Friends reunion on Ellen [Popsugar]
- Lindsey Vonn watches Tigers kids [Lainey Gossip]
- George Michael fell out of a car going 70mph [D-Listed]
- Real Housewives of Orange County recap [Reality Tea]
- New Man of Steel trailer [Pajiba]
- Jared Padalecki's hot bod [Buzzfeed]
- Doctors confirm Taylor Swift's new boobs [Evil Beet]
- Catherine Zeta-Jones finished treatment [CDAN]
- Anna Paquin hates the paps [Celebslam]
- Lance Armstrong is gross [The Blemish]
- What is Barbara Palvin wearing? [Moe Jackson]
- This is Petra Nemcova? [SVC]
53 Responses to "Exclusive: PETA President sent us a personal email, they "don't hate anyone""