Madonna refuses to drop the prop guns from her MDNA tour despite controversy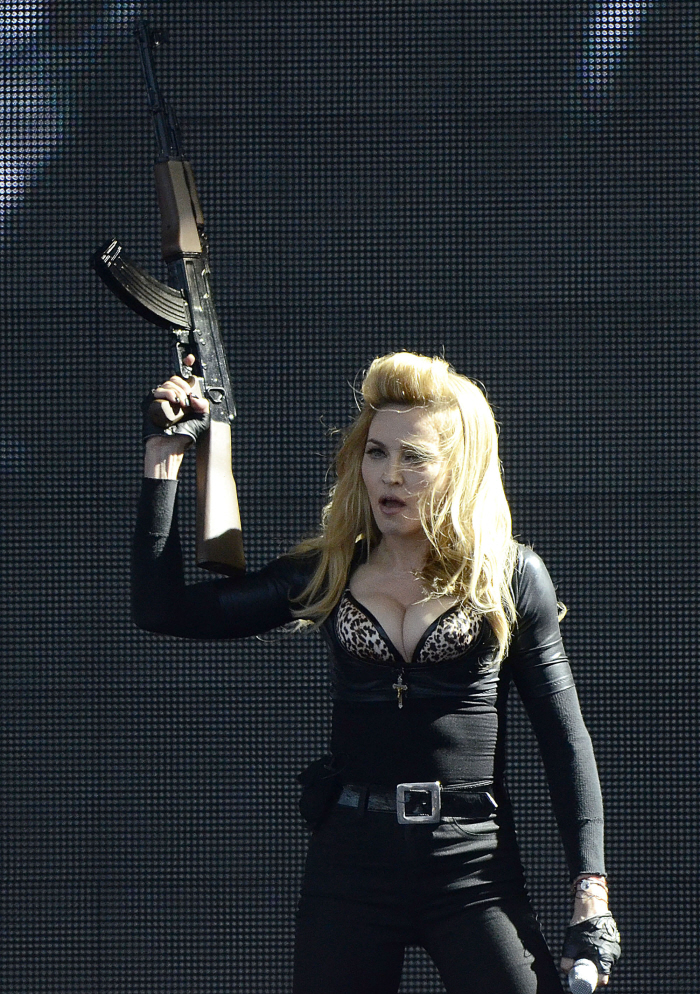 Last week, when I covered the latest Madonna "controversy" in which she basically called a French politician a Nazi, I mentioned that Madonna's MDNA stage show features a lot of "prop guns". She's touring Europe right now, which doesn't have the kind of rampant gun problems we have in America, so I kept expecting to hear more stuff from European politicians about that issue in particular, but not so much. Beyond the actual politics of "prop guns used during a Madonna show," seeing Madge pop her hip out while waving around a prop gun is pretty lame in general. We're supposed to think she's avant-garde, I think. When really she just looks out of touch.
Anyway, you know where I'm going with this. The new Madonna controversy is that, following the Colorado massacre, Madonna has not removed prop guns from her stage show. At all. Some people are offended. When she was in Scotland, the authorities even warned her about using the prop guns, and she did it anyway.
Maybe she really just doesn't read the news, but Madonna's managed to do it again: Despite being warned by police, the singer — who named her album after a thinly veiled drug reference — defied a ban and waved fake machine guns and pistols on stage at her show in Scotland on Saturday.

Her performance drew the ire of Mothers Against Guns, who said the 53-year-old singer "should know better."

"Madonna and her dancers using replica guns was always in bad taste but given what happened in Colorado it is even worse," a representative for the organization told the Saturday Morning Herald.

The singer's camp remained defiant. "Madonna would rather cancel her show than censor her art," a member of her tour staff told HuffPost's Rob Shuter. "Her entire career, she has fought against people telling her what she can and cannot do. She's not about to start listening to them now."
It's not about censorship – it's about showing respect to the victims of one of the worst mass-shootings in American history. Madonna probably didn't want to take the guns out of her show because there would have been barely any show left. What were they going to do, take away the guns and leave all of the crosses and the "music"? Still, I'm not crazy about the idea that only NOW, after the Colorado thing, people are like, "Wow, Madonna is so dumb to have all of these guns in her show." It was asinine and offensive BEFORE Colorado. Now it's just… Madonna being Madonna. Looking for whatever controversy she can cling to, fighting the "good fight" against "censorship" of her artsy prop guns that bring nothing to the conversation. All for a tour in support of an album that bombed. My point? She should take the prop guns out of her show because the whole "waving guns around on stage" thing is so lame and stupid, not because of the politics or "censorship" or anything like that.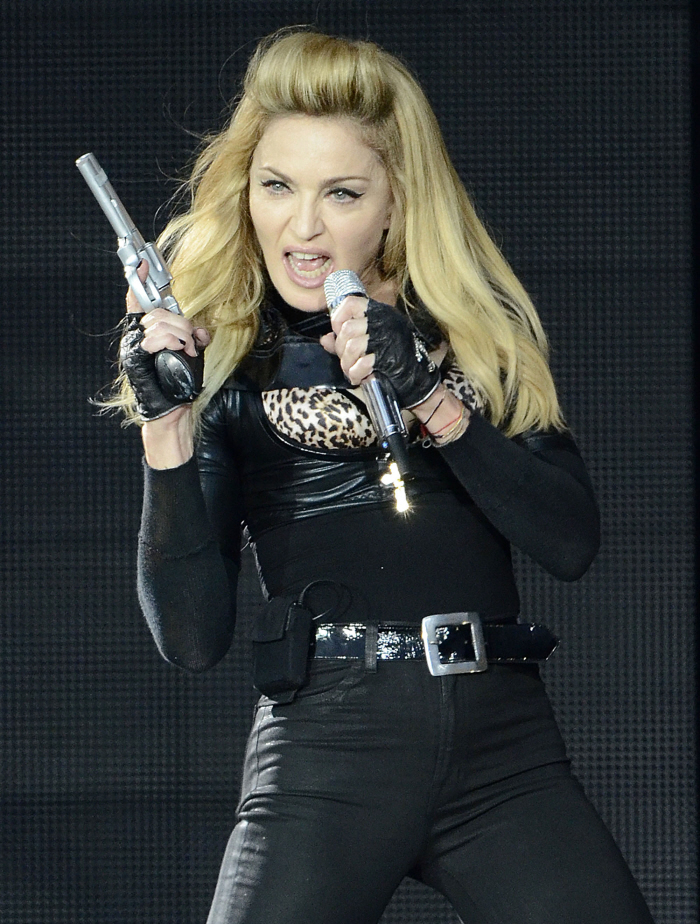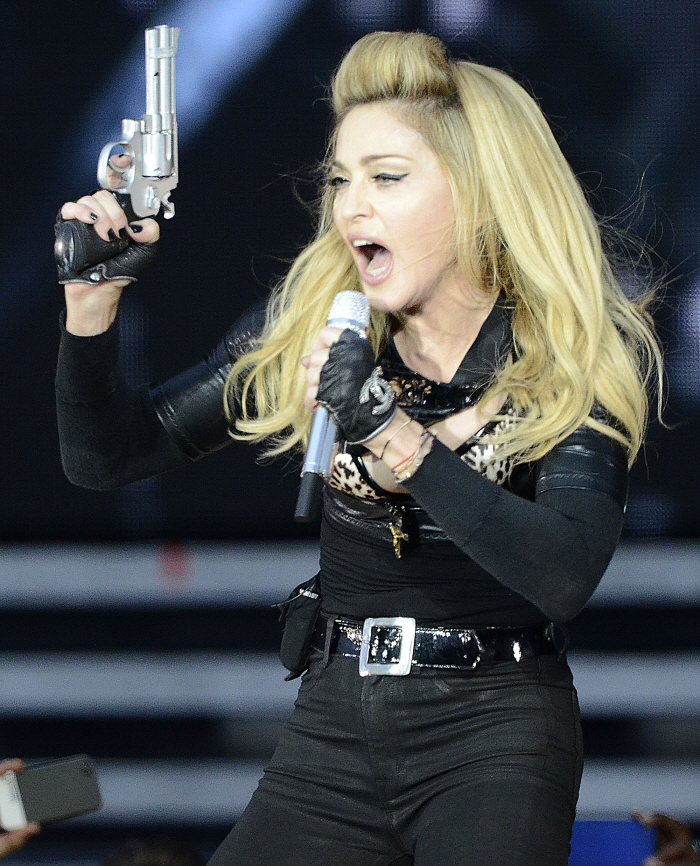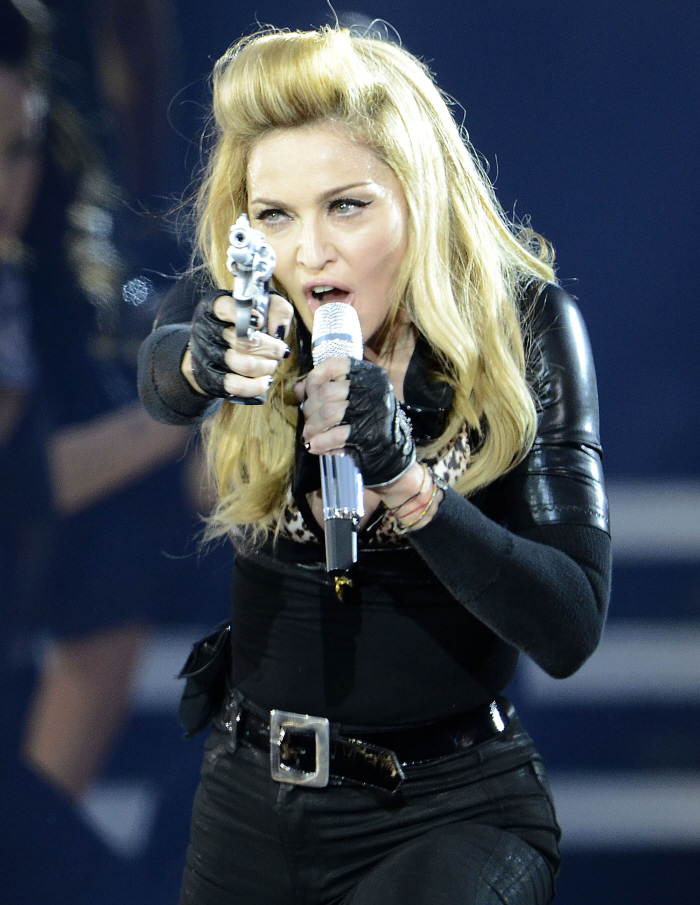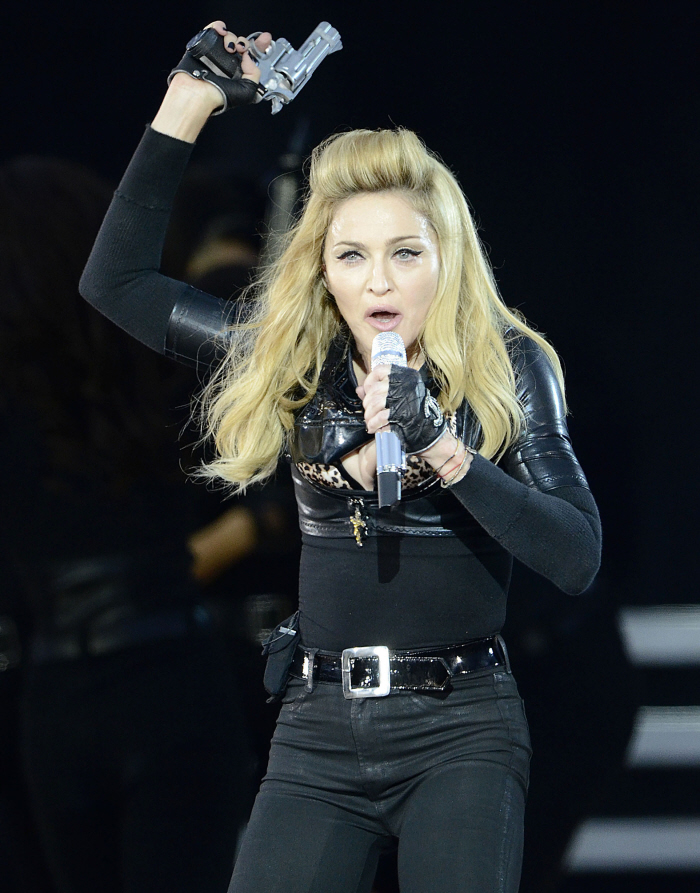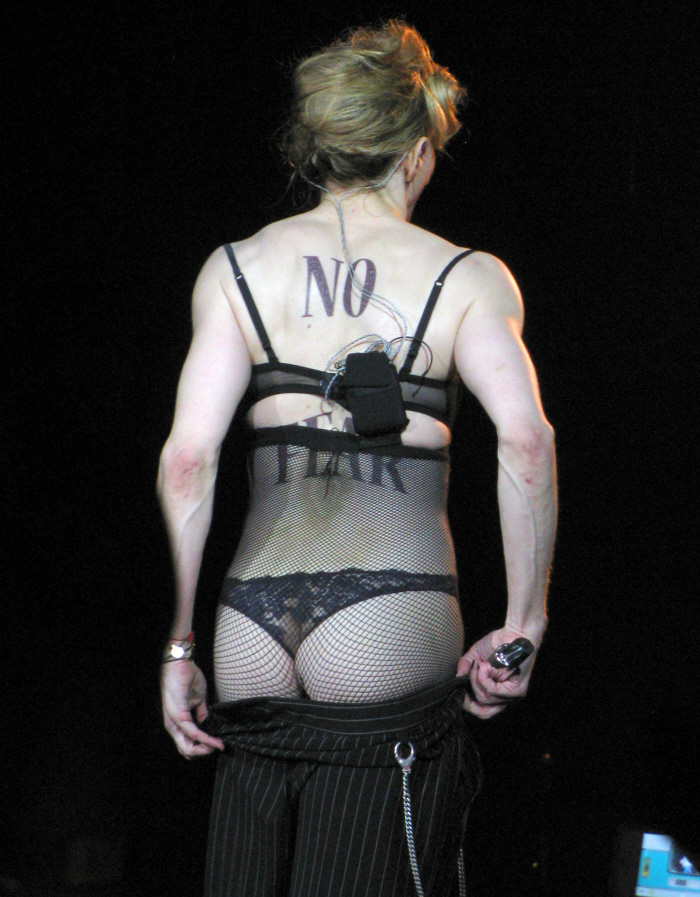 Photos courtesy of WENN.

Written by Kaiser

Posted in Controversies, Madonna

- Harry Styles & Kimberly Stewart going strong [Lainey]
- Demi Moore's new man is gross [D-Listed]
- Fug or fab: Emma Stone [Go Fug Yourself]
- Arrest warrant issued for Jenelle Evans [Reality Tea]
- Only God Forgives review [Pajiba]
- Hugh Jackman, scooter master [Buzzfeed]
- Who does Drew Barrymore call her sister? [Evil Beet]
- Cannes couples past and present [Popsugar]
- Arrested Development supercut [CDAN]
- Lea Michele's see through skirt [Celebslam]
- Cheating wife's lover escapes out of window [Movin925]
- Joe Francis is crazy [Starcasm]
86 Responses to "Madonna refuses to drop the prop guns from her MDNA tour despite controversy"