Gwyneth Paltrow is shilling a $270 acrylic tray on Goop: tacky or cute?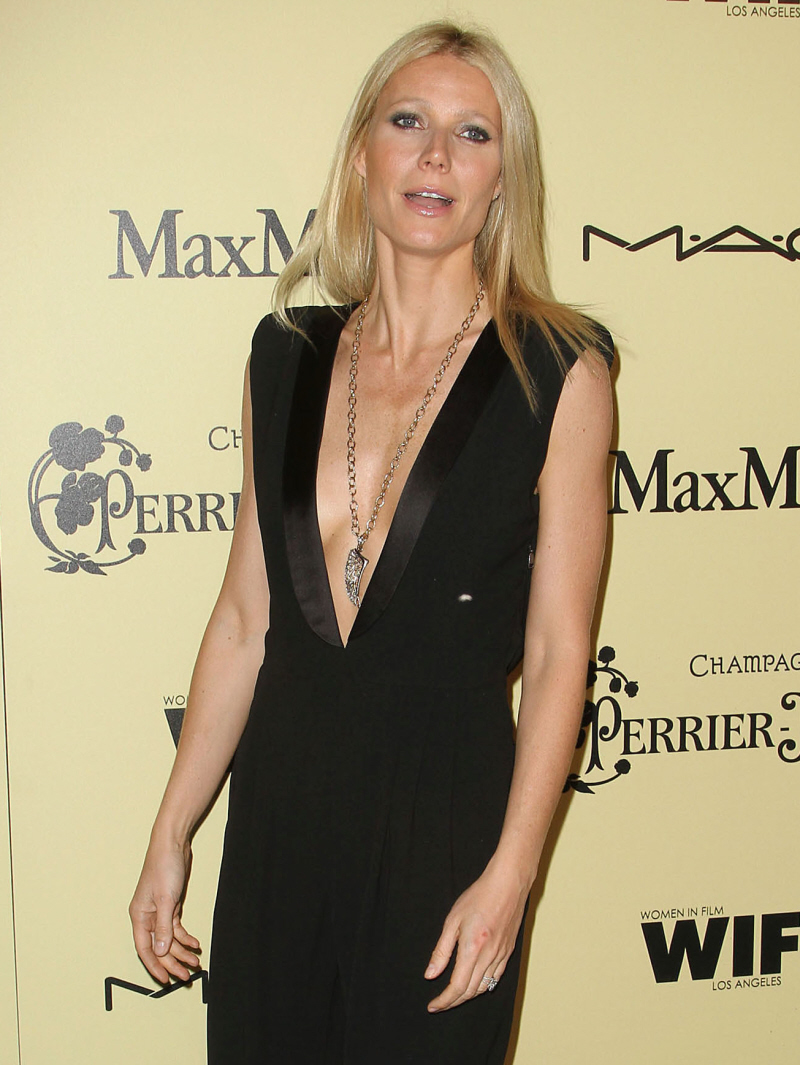 The last time I wrote about Gwyneth Paltrow's GOOP Collection, a lot of you seemed to enjoy it. So here we go again! As some of you already know, Gwyneth launched a site redesign to Goop several weeks ago. I didn't like the redesign at all – there really isn't all that much to GOOP, but the redesign's main purpose seemed to be "trying to make Goop look like a major site with a lot to offer." Part of the redesign was Gwyneth's new "Goop Collection" – some products made specifically to be sold ON Goop. Gwyneth's first offerings were a $200 pair of jeans, a $90 t-shirt (white, with black piping), neither of which you can buy in a size larger than 8. Last week, Goop introduced "Melissa Odabash for Goop" bikinis – in black and "nautical stripe" at a cost of $185 (for a bikini set – you can't buy separate pieces). Once again, the largest size offered is "46" – which is ??? in American sizing. I tried looking it up, but there seems to be something weird going on with European sizing for swimsuits. Considering they're only available in America, you'd think Goop would do American sizing, right?
Anyway, Goop's latest offering is surprisingly NOT clothing. She's offering an "Exclusively for goop – Limited Edition laser etched acrylic tray, by Alexandra Von Furstenberg for goop". In case you couldn't figure that out from all of the fancy exclusivity (you dumb peasant), Goop is offering a $270 acrylic tray. It's fancy because it's hot pink and it has an X. SO GOOPY.
Alexandra von Furstenberg has made this special laser etched acrylic tray especially for goop. The "X Marks the Spot" design has a special luminosity that bounces right off the fluorescent pink surface. Use it as a vanity tray for perfume and cosmetics, take it to the office for an elegant display, or to the living room as a centerpiece; it makes a statement in any room. Only available in the US.
Goop, please. It's an acrylic tray that you could find at TJ Maxx. I like how Gwyneth has to explain her fancy products to peasants. Because we're so dumb (and fat!), so we won't understand the concept of a "tray" – even one with "a special luminosity". My absolute favorite part, though, is Gwyneth once again "models" the product. She included this photo arrangement (below) as she "uses" her special, goopy, luminous tray. It's just sitting there! She didn't even pretend to use it for her special Goop documents. And is that Goop's office? What is she doing in the photo? Handwriting her Goop journal? I want Gwyneth to offer more products just because I love how she "models" them. Except for the bikinis – because Gwyneth is simply too special to model bikinis. Gwyneth finds bikini-modeling to be a very peasanty form of promotion.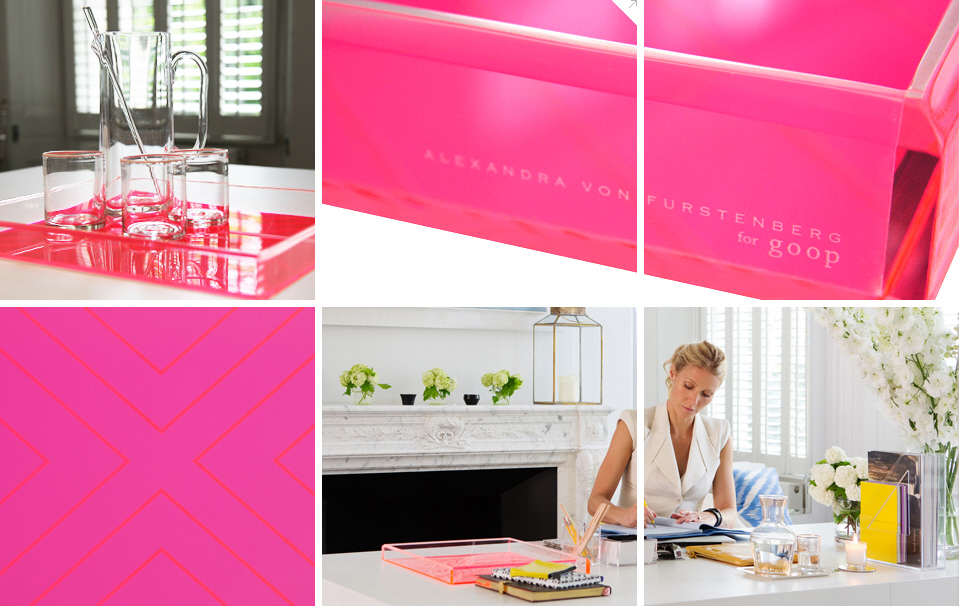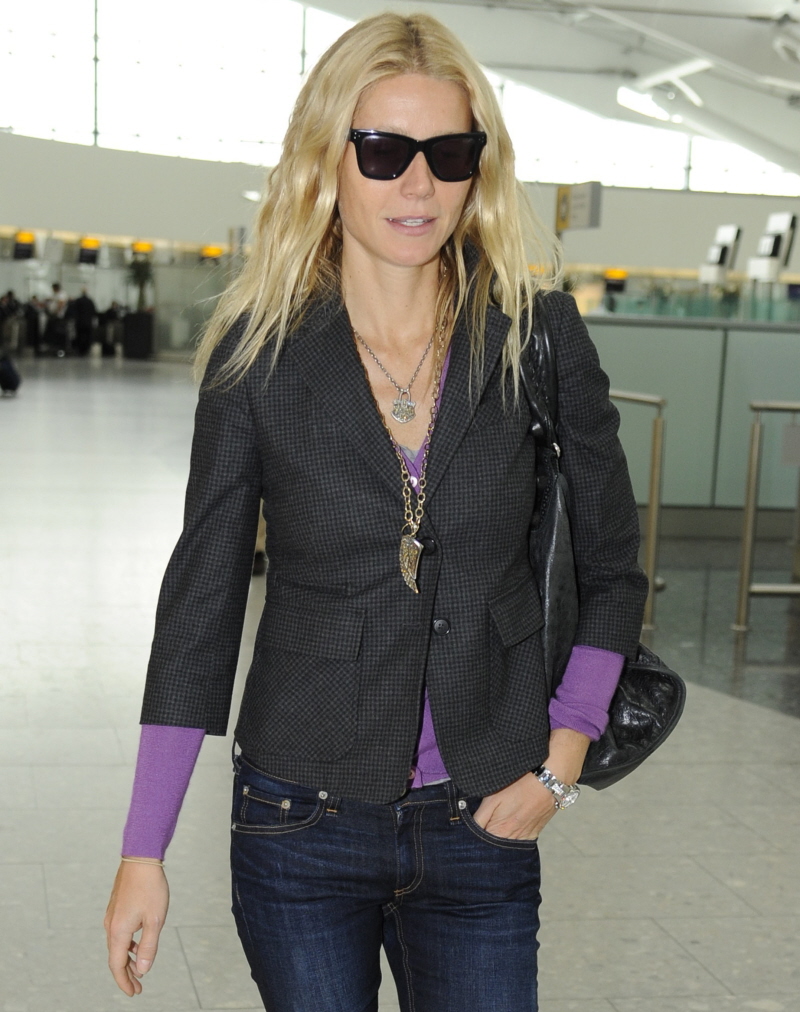 Photos courtesy of WENN, Fame, GOOP.

Written by Kaiser

Posted in Gwyneth Paltrow

- Mariah Carey lip synced on American Idol [CDAN]
- Colin Firth is looking good [Lainey Gossip]
- Internet celebrity charged with murder! [D-Listed]
- What is Paz Vega wearing? [Go Fug Yourself]
- New bachelors on The Bachelorette [Reality Tea]
- Goodbye to The Office [Pajiba]
- Bachelor Sean's fiance cheats on him [Evil Beet]
- Britney Spears out with her man [Popsugar]
- Nina Dobrev works it [Popoholic]
- Cindy Crawford needs to lay off the 'tox [Celebslam]
- Who said it: Carrie Bradshaw or The Dalai Lama? [Buzzfeed]
84 Responses to "Gwyneth Paltrow is shilling a $270 acrylic tray on Goop: tacky or cute?"