Princess Charlene in gold sequins in Monaco: lovely or unflattering?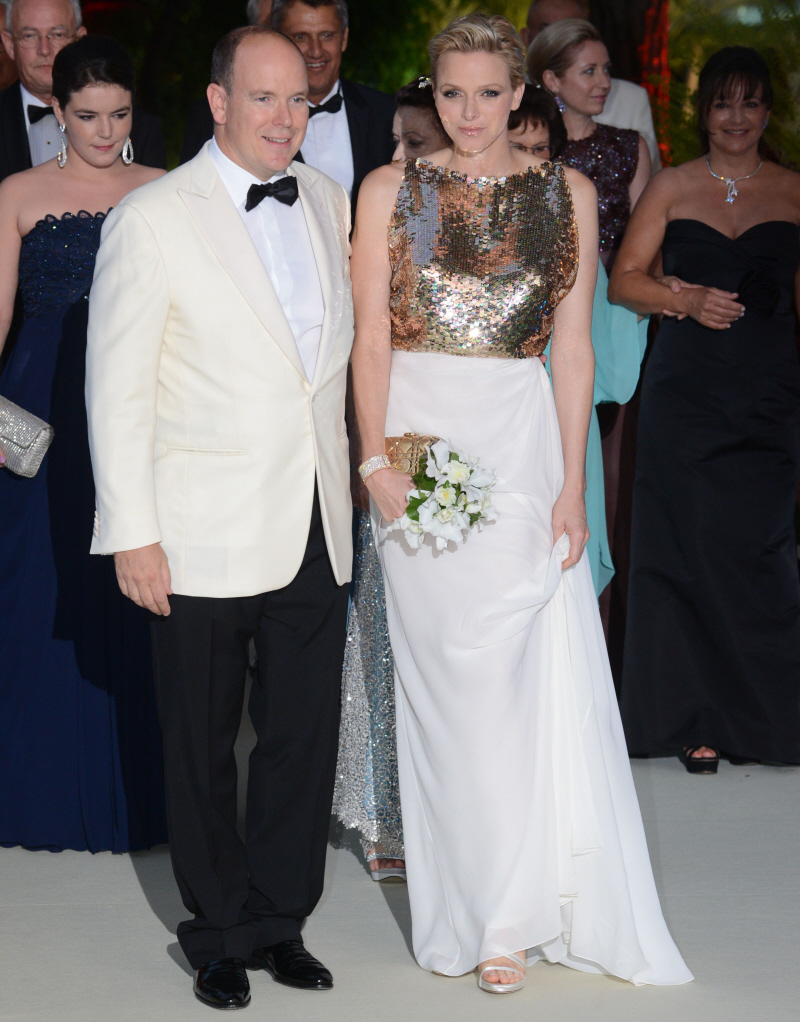 Princess Charlene has been so much perkier lately. "Perkier" being a relative term, I suppose. Considering two weeks ago she seemed awkward, depressed, druggy and unhappy during an interview with CBS News, Charlene has greatly improved. These are photos of Charlene and Albert back in Monaco, at Monaco's annual Red Cross Ball, one of the biggest events of the year for the tiny principality. I still can't find the designer ID on Charlene's gold-sequined and white-skirted dress. My top guess is Akris. Just because Charlene wears a lot of Akris, and while this is giving me some Chanel vibes, I don't think it is. Anyway, I really dislike the dress. Charlene's proportions are difficult, I think, for most eveningwear. She has swimmer's shoulders and slender hips. Designers should make sure that she doesn't look so top heavy – which is exactly the problem here. There's too much going on up top. Too much sparkle, too many sequins. But look… she's actually touching Albert! Without needing to excuse herself to throw up! They're showing affection to each other. Amazing.
I tend to think Charlene is probably pretty happy right now. It probably helped that she was at the Olympics – she loves the Olympics. And I think it was kind of nice of Prince Albert to really "let" Charlene stay for a week to attend so many of the swimming events. Remember, Charlene was an Olympic swimmer. And she's from South Africa, and South African swimmer (and HOTTIE) Chad Le Cleos had a really great Olympics, scoring a Gold Medal and a Silver Medal in head-to-head matches against Michael Phelps. Chad and Charlene are friends – and Charlene had invited the South African swim team to Monaco to prepare for the Olympics too. I think Albert gave his wife what she wanted and needed: some time to enjoy one of her greatest pleasures. The Olympics, spending time with her countrymen, hanging out with swimmers. It was Charlene's Best Week Ever. Sigh… she has to wait another four years to have that much fun again.
And much like Duchess Kate and Prince William, it wouldn't surprise me at all if Charlene and Albert were able to produce an Olympic baby.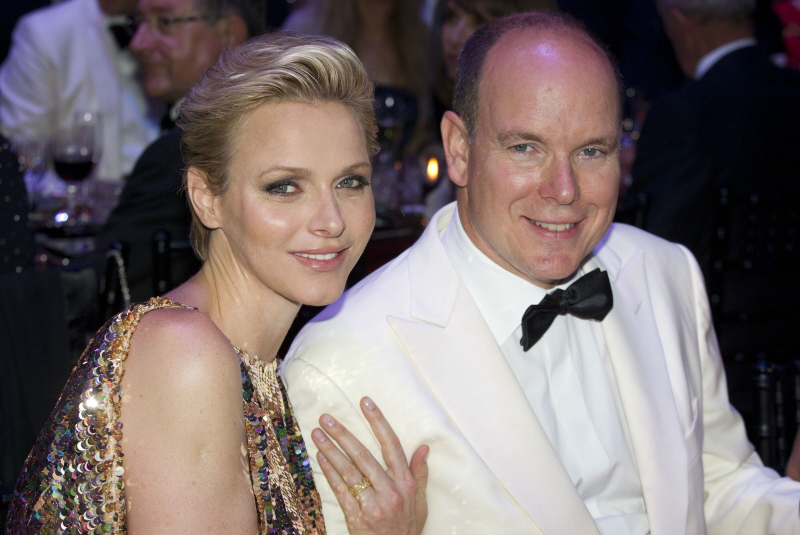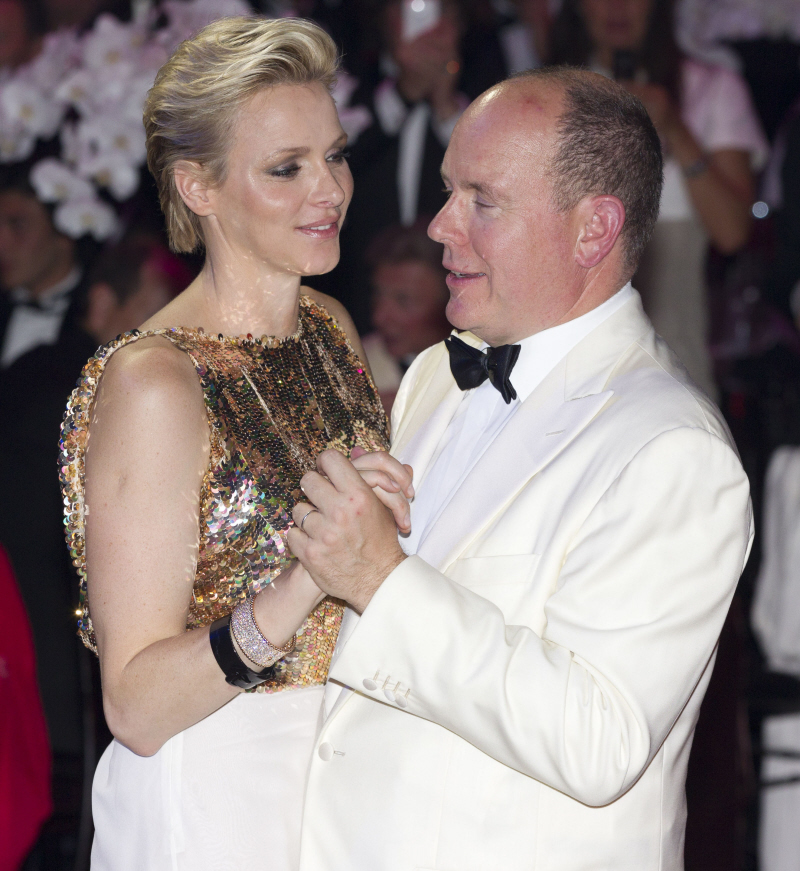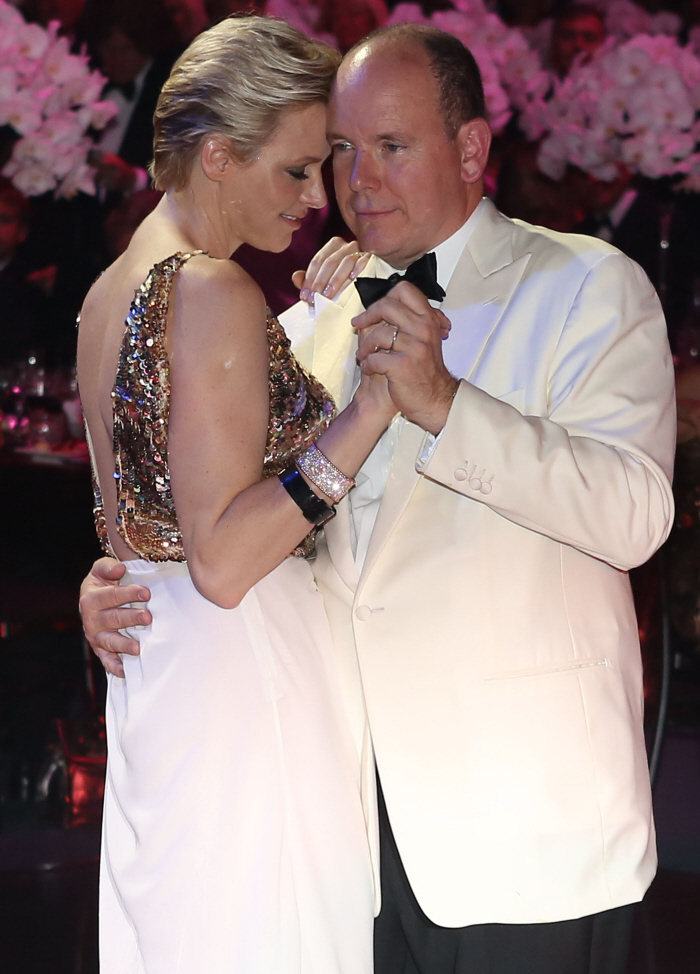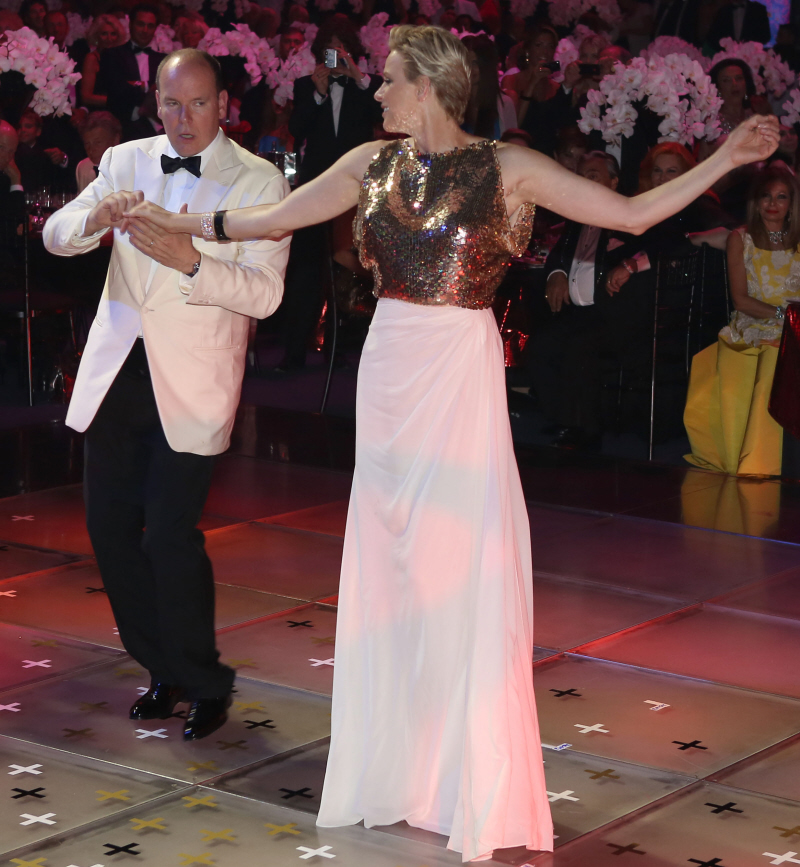 Photos courtesy of WENN.

Written by Kaiser

Posted in Charlene Wittstock, Fashion, Prince Albert of Monaco

- Mariah Carey lip synced on American Idol [CDAN]
- Colin Firth is looking good [Lainey Gossip]
- Internet celebrity charged with murder! [D-Listed]
- What is Paz Vega wearing? [Go Fug Yourself]
- New bachelors on The Bachelorette [Reality Tea]
- Goodbye to The Office [Pajiba]
- Bachelor Sean's fiance cheats on him [Evil Beet]
- Britney Spears out with her man [Popsugar]
- Nina Dobrev works it [Popoholic]
- Cindy Crawford needs to lay off the 'tox [Celebslam]
- Who said it: Carrie Bradshaw or The Dalai Lama? [Buzzfeed]
74 Responses to "Princess Charlene in gold sequins in Monaco: lovely or unflattering?"