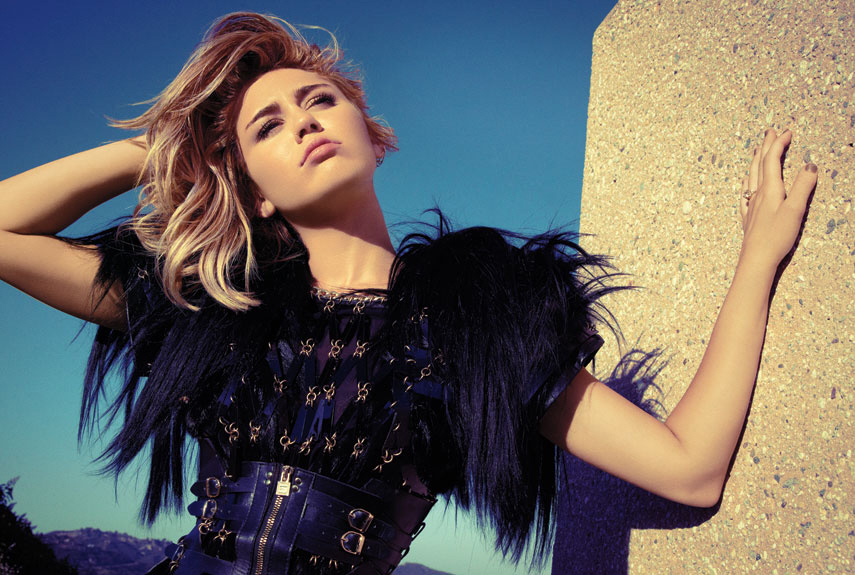 Miley Cyrus covers the September issue of Marie Claire Magazine. Which is weird, right? I wouldn't think Miley would be a big enough "get" for the September issue, but maybe MC and Miley made a deal where it would be her first big exclusive interview about her engagement. Because that's pretty much all she's talking about in the interview. As for the photo shoot – pretty. She looks great. I love the colors the magazine put her in. Some highlights from the interview:
What Miley thinks of her critics who claim she's too young for an engagement: "Life is too short not to be with the person you want to be with. I don't really care about the wedding or the piece of paper as much as I do the promise we've made to each other. And we want to have a long engagement."

On her hand-cut diamond from the 1880s: "I had no input. We'd been kind of talking about [getting engaged], and I saw something like it online at one point and thought it was really pretty, but I usually wear rose gold. I just love that it's old and has a story. And I'm happy because it doesn't look like anything else I wear."

On jealousy: "Liam and I have a really good relationship. Neither of us is super-jealous. We know each other and would never do anything to hurt each other."
She sounds… happy. Content. Chilled out. As I've said before, I would LOVE her life – 19 years old, all the time in the world to work out and eat healthy, lots of money and a hot fiancé. It feels like she actually appreciates all she has too, which is nice. I swear, I'm NOT worried about her. I think she's just fine.
By the way, I don't want to cover the "controversy" over Miley's weight or her habit of tweeting photos of her abs. Do I think her diet is extreme? Yes. Do I think she works out too much? Yes. But I actually think she's eating food. And I think she's lost weight the old fashion way – through (extreme) diet and exercise. Anyway, if you want to read some negative stuff about it, go here.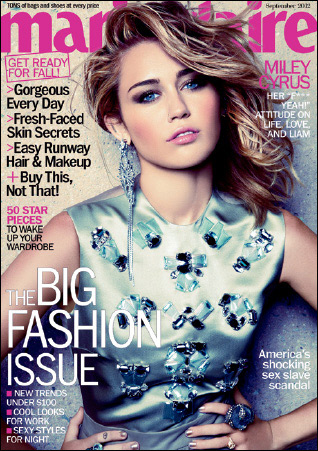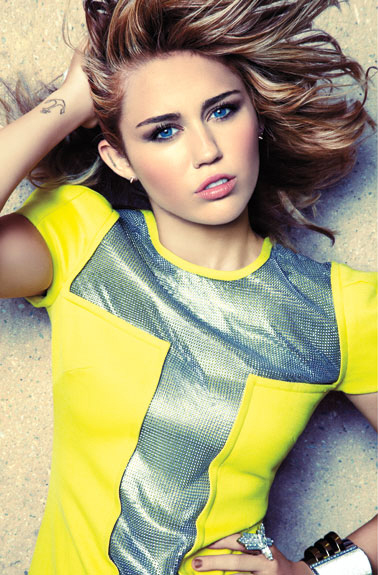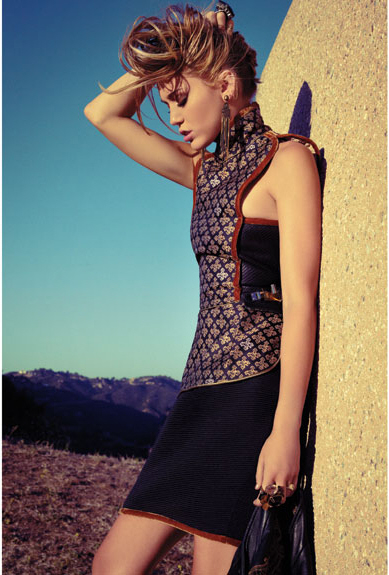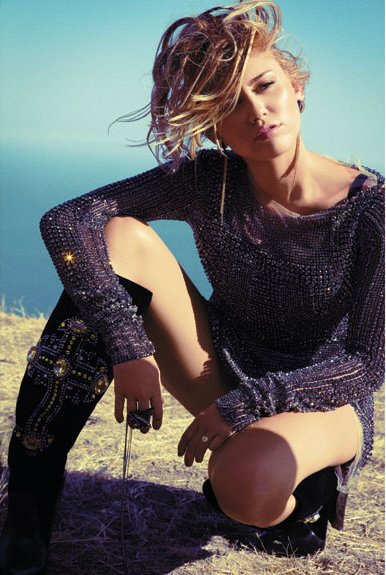 Photos courtesy of Marie Claire.