Pink is the newest face of CoverGirl, an unconventional & brilliant choice?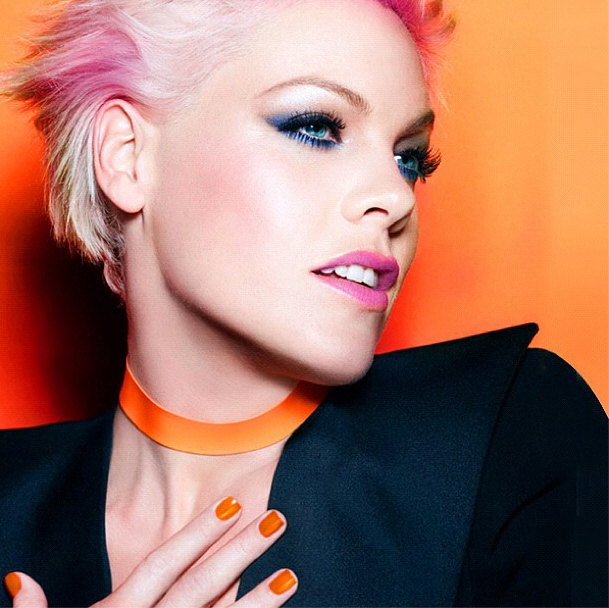 You know what surprises me? Every woman that I've encountered kind of loves Pink. They either like her music or they like her personality, or both. She's brash and funny and smart… and she has a lot of heart. So… basically, she's a pretty good role model for women of all ages. Which means Pink's newest gig is pretty cool – the announcement came yesterday: Pink is the newest face of CoverGirl. She joins the ranks of Taylor Swift, Sofia Vergara, Drew Barrymore, Ellen DeGeneres and Queen Latifah. Pink tweeted the header photo with the message, "Guess who's the new COVERGIRL!!!!!!!!!!!"
The CoverGirls had better look out — there's a tough new girl in town. Pink was named the newest face of the beauty brand Monday, joining Taylor Swift, Sofia Vergara, Drew Barrymore, Ellen DeGeneres and Queen Latifah (plus two Olympic stars).

"Joining a group of women who have always inspired me — to laugh out loud, let my guard down, or play around with my beauty look — is such an honor," the singer says in a release. "I have a lot to celebrate. I called my new album The Truth About Love, and the truth is that I have my beautiful family and baby girl, my new music and now my partnership with CoverGirl to love."

"Pink is a powerful and provocative role model, who has always been an advocate of individualism and making no apologies for who you are," adds CoverGirl vice president and general manager Esi Eggleston Bracey. "We love the energy and confidence that she radiates, and the fact that inside and out she's as cool as she looks. She's an awesome addition to our CoverGirl family."

Going hand-in-hand with that image, Pink will first promote what the brand is touting as a "bold new mascara innovation," and celebrate "beauty with an edge" through all of her campaigns. Her first ads will debut this fall.
While I never would have thought of Pink as a potential choice to front a makeup/beauty line, I have to applaud CoverGirl's bold, somewhat unconventional choice. Pink gave birth to Willow last year, and Pink turns 33 years old next month… both of which give her an "in" with CoverGirl's target markets, I'm sure. I like it when makeup and beauty companies hire "unconventional" people, and I like when they hire someone in their 30s or 40s. As I get older, I get angrier and angrier when some 20-year-old is selling me something. But I identify with Pink – and I think a lot of women will too. Which makes this a brilliant choice.
For CoverGirl's part, their press release said, "With the signing of Pink, COVERGIRL is celebrating 'Beauty with an Edge' and who better to deliver that message than someone who embodies art and attitude. Pink and COVERGIRL are looking to inspire women to celebrate their individuality and never settle for a single beauty standard." The ad campaign will roll out this fall, and will feature a lot of bright candy colors, apparently. If only I could pull off orange.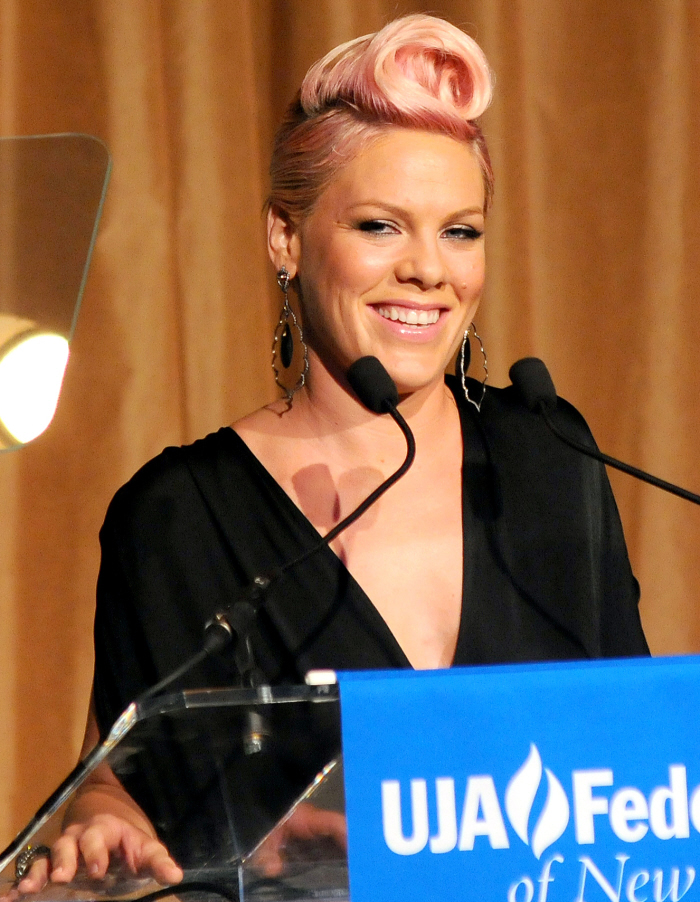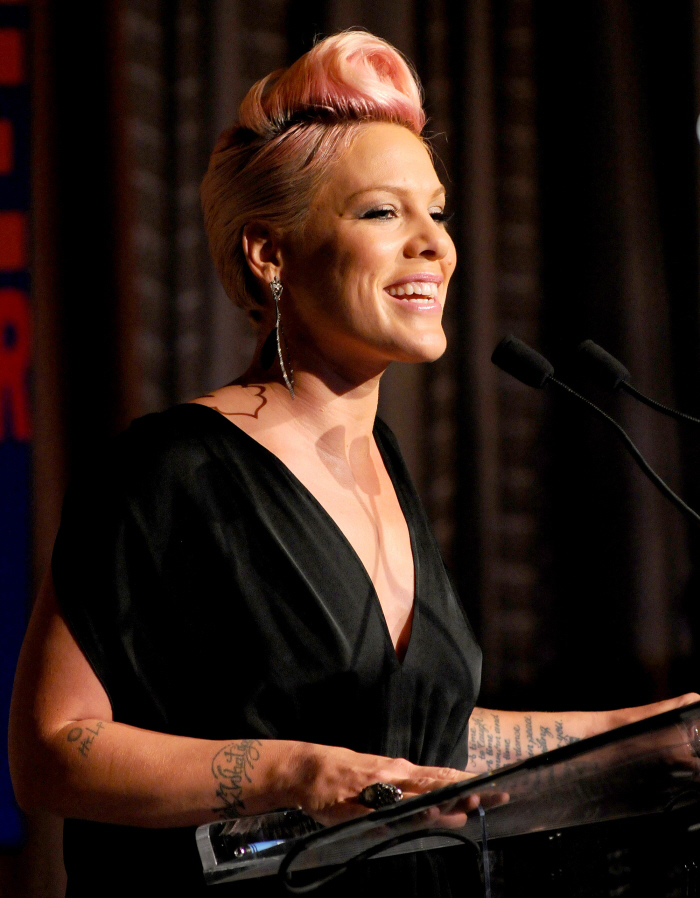 Photos courtesy of Pink's Twitter, Cover Girl, WENN.

Written by Kaiser

Posted in Advertising, Pink

- Mariah Carey lip synced on American Idol [CDAN]
- Colin Firth is looking good [Lainey Gossip]
- Internet celebrity charged with murder! [D-Listed]
- What is Paz Vega wearing? [Go Fug Yourself]
- New bachelors on The Bachelorette [Reality Tea]
- Goodbye to The Office [Pajiba]
- Bachelor Sean's fiance cheats on him [Evil Beet]
- Britney Spears out with her man [Popsugar]
- Nina Dobrev works it [Popoholic]
- Cindy Crawford needs to lay off the 'tox [Celebslam]
- Who said it: Carrie Bradshaw or The Dalai Lama? [Buzzfeed]
92 Responses to "Pink is the newest face of CoverGirl, an unconventional & brilliant choice?"