Kristen Stewart wasn't really fired from the SWATH sequel. Yet.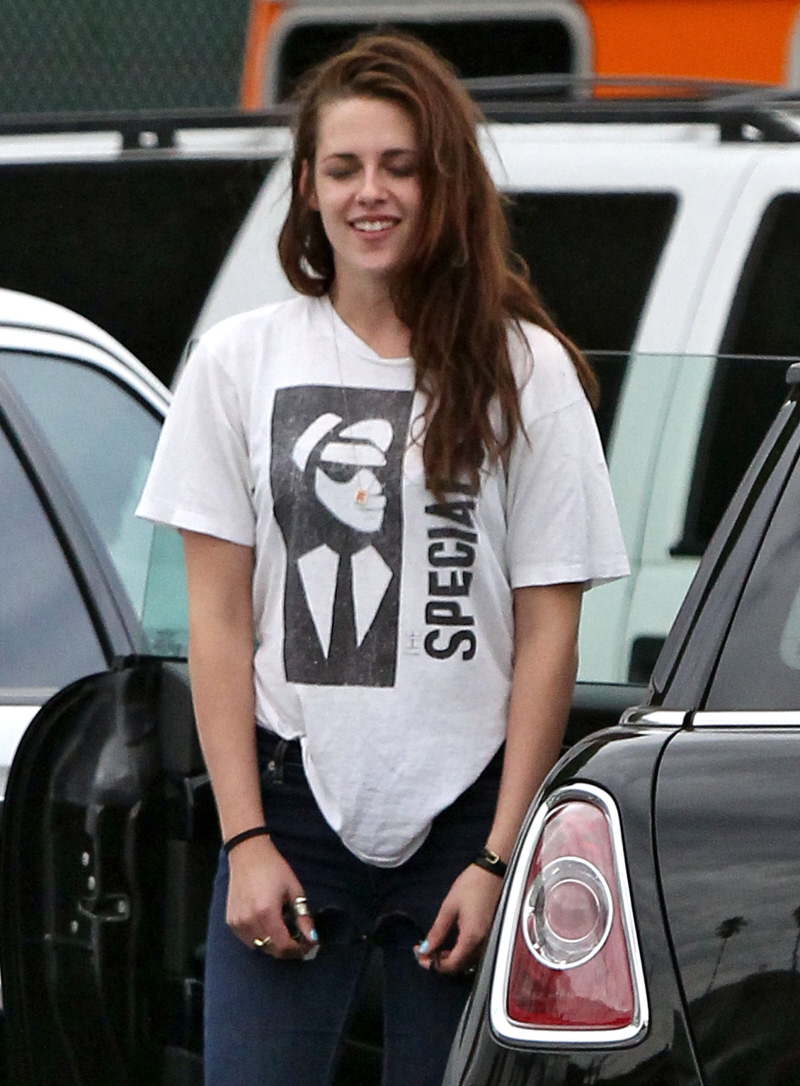 As many of you already noted in yesterday's post, it's not a sure thing that Kristen Stewart has been dropped from the sequel for Snow White and the Huntsman. More than 24 hours ago, The Hollywood Reporter (re: not a tabloid, an actual industry-heavy publication that often breaks news) reported that Kristen was out of the sequel, and that it was the studio that dropped her. THR's sources seem to have come from the studio (Universal), and I made the point that it sounded more like Kristen wasn't jazzed about the sequel, and the studio wasn't jazzed about her, and they came to a mutual breakup. But now studio sources are scrambling, claiming that Universal has not made any decisions either way:
Still the fairest one of all? Kristen Stewart has not been fired or dropped from a planned Snow White and the Huntsman sequel, a rep for Universal tells Us Weekly.

Late Tuesday, The Hollywood Reporter claimed that the 22-year-old star — infamously caught last month cheating on boyfriend Robert Pattinson with the film's married director Rupert Sanders — "will not be invited to return" to the franchise.

But The Hollywood Reporter got it wrong.

Clarifies a Universal spokesperson to Us: "We are exploring options to continue the franchise and no decisions have been made."

Starring Stewart and Chris Hemsworth in the title roles plus Charlize Theron, the fairy-tale inspired action-fantasy film grossed nearly $400 million worldwide — making Stewart the only Twilight headline star to see major blockbuster success outside of the vampire franchise.
Universal Co-Chairman Donna Langley also released a statement: "We are extremely proud of Snow White and the Huntsman and we're currently exploring all options to continue the franchise. Any reports that Kristen Stewart has been dropped are false." Hm.
So how did THR (and Deadline) get it so wrong? Could it have been a case of some studio people mouthing off before any official decisions were made? Was it a case of sending out a test balloon to see how people would react to the idea of Kristen being dropped from the SWATH sequel? Or was it like I originally thought, that Kristen isn't excited about the prospect of returning for a sequel, and the studio was making plans in case she doesn't return? Whatever the situation, I'm not going to play the "pity poor Kristen" game with this one, because given her withdrawal from Cali and her current lack of visibility, I really think she's the one making the decision to drop out of sight for a while.
Meanwhile, to make matters even worse for Kristen, all of Robert Pattinson's friends are encouraging him to completely dump her. Us Weekly claims Tom Sturridge and his baby mama Sienna Miller (who knows a thing or two about homewrecking) have been "begging Rob to end it for good… they think she will hurt Rob again." Kristen's friends told Us Weekly, "Her friends think she doesn't know how to deal with this" because Rob is the one playing noncommittal and let's-play-it-by-ear. Ah, how the tables have turned.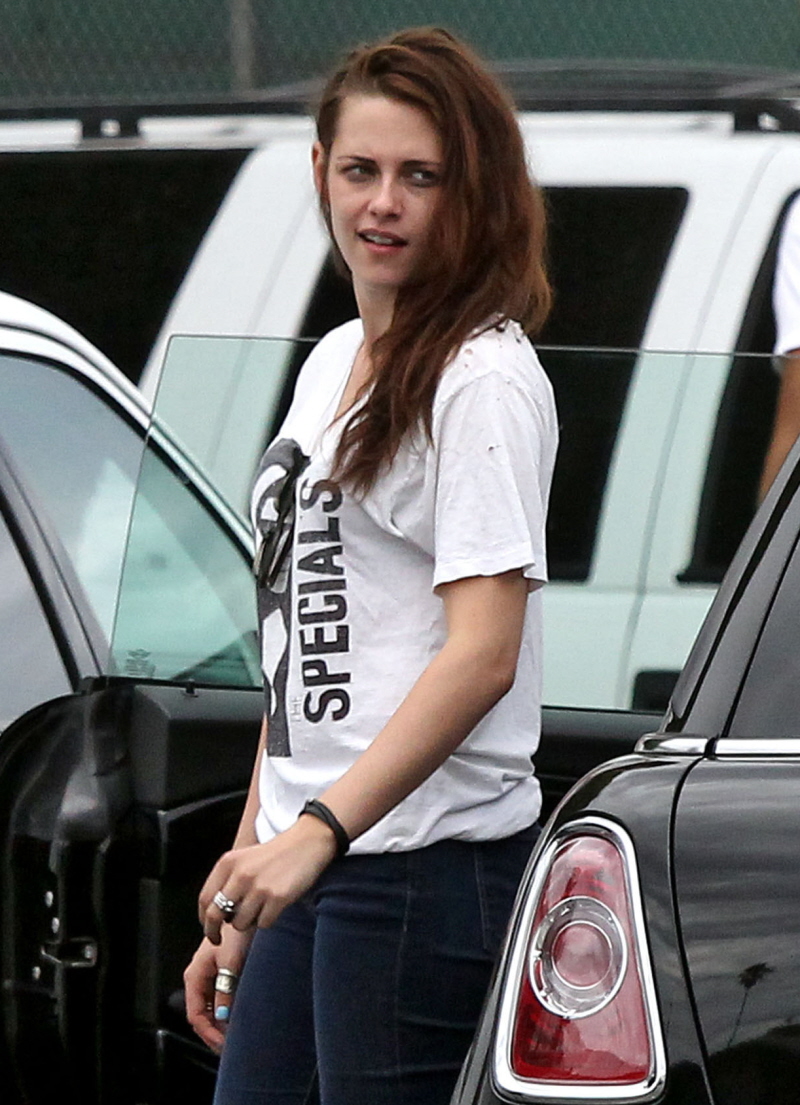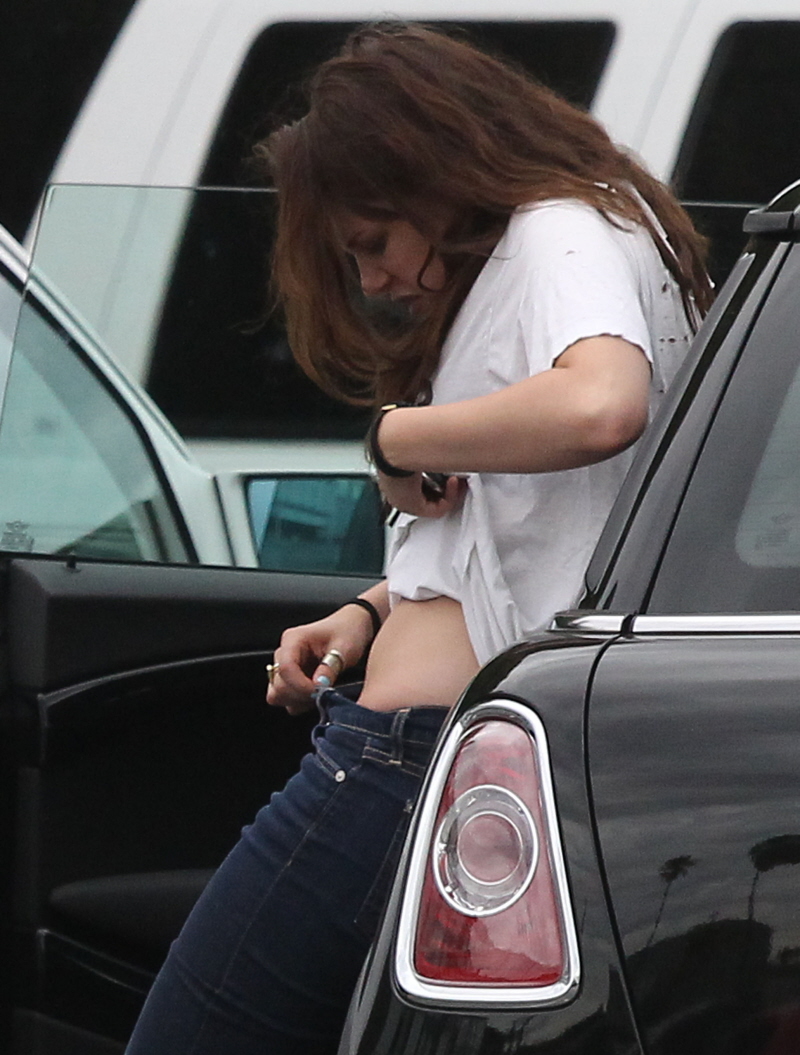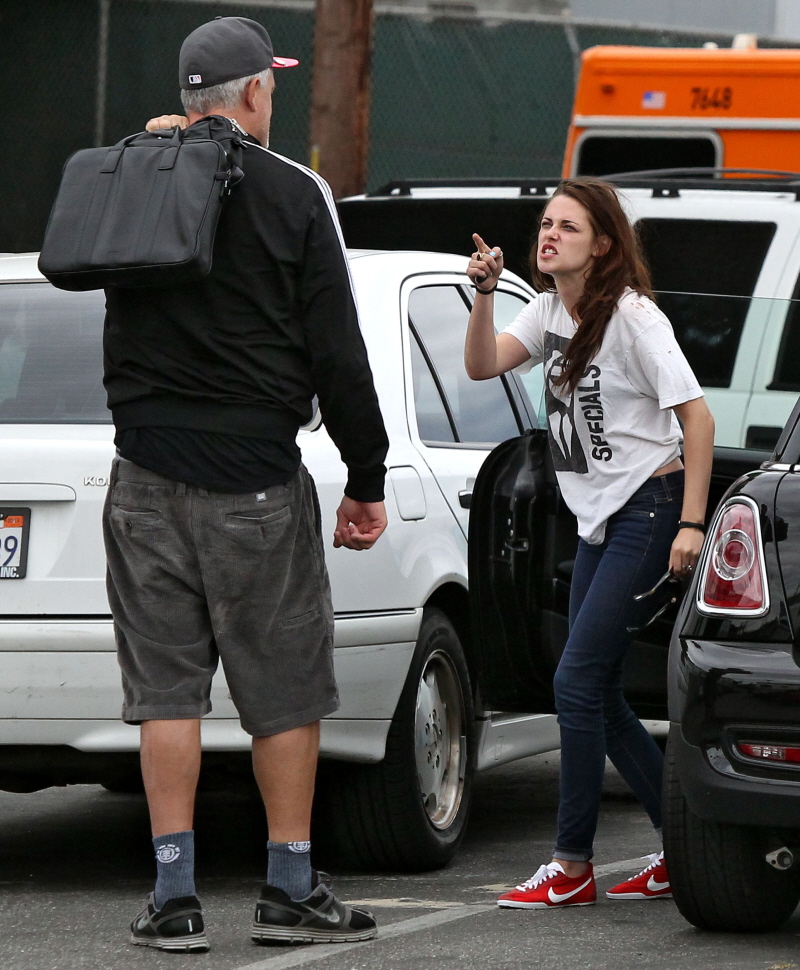 Photos courtesy of Fame/Flynet.

Written by Kaiser

Posted in Kristen Stewart

- Friends reunion on Ellen [Popsugar]
- Lindsey Vonn watches Tigers kids [Lainey Gossip]
- George Michael fell out of a car going 70mph [D-Listed]
- Real Housewives of Orange County recap [Reality Tea]
- New Man of Steel trailer [Pajiba]
- Jared Padalecki's hot bod [Buzzfeed]
- Doctors confirm Taylor Swift's new boobs [Evil Beet]
- Catherine Zeta-Jones finished treatment [CDAN]
- Anna Paquin hates the paps [Celebslam]
- Lance Armstrong is gross [The Blemish]
- What is Barbara Palvin wearing? [Moe Jackson]
- This is Petra Nemcova? [SVC]
67 Responses to "Kristen Stewart wasn't really fired from the SWATH sequel. Yet."