Last week, Kim Kardashian and Kanye West went on vacation in Hawaii. I know because Kim has been tweeting stuff from Hawaii, and because they've been pap'd nearly every day of their vacation, mostly at the same spot – a Hawaiian hotspot called… Yogartland. These pics are from Friday's trip to Yogartland. You know what I love about these photos? So, so much. First off, I love that 'Ye is wearing his leather pants in Hawaii… to get yogurt. Like, he's super-hardcore, even when he's just getting some yogurt, y'all. What is with 'Ye and the leather pants lately?
I love that Kim's outfit is so ill-fitting, and I love that she looks like she and Kanye literally just rolled out of bed. Except for the makeup, of course. At first I thought these were some rare photos of Kim without her SO heavy makeup, but look closely. Mascara, eyeshadow, eyeliner, foundation and lipstick. Probably more.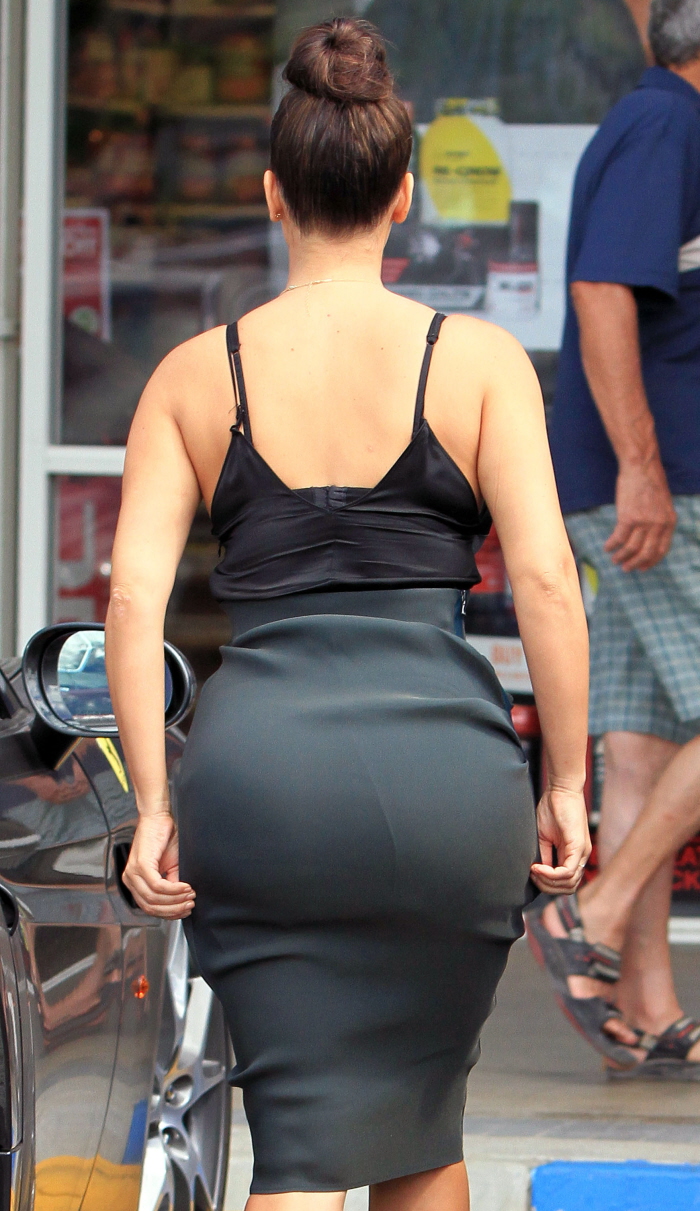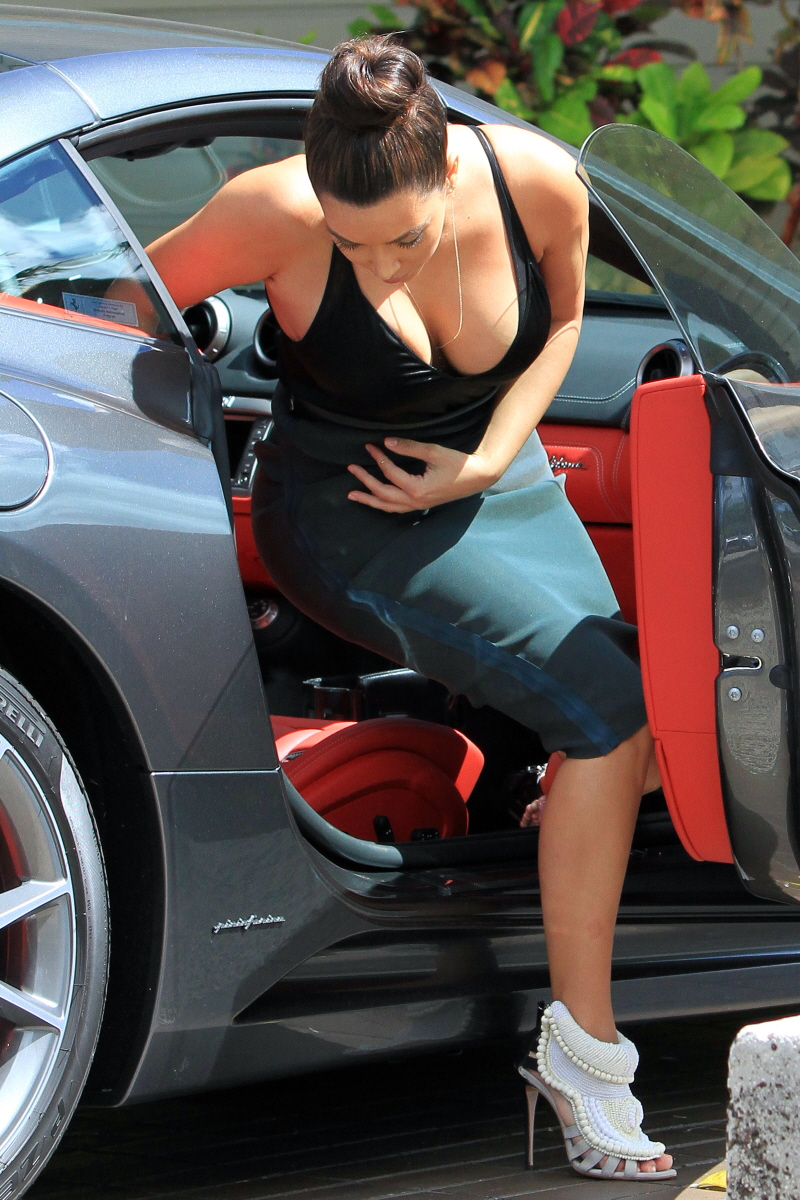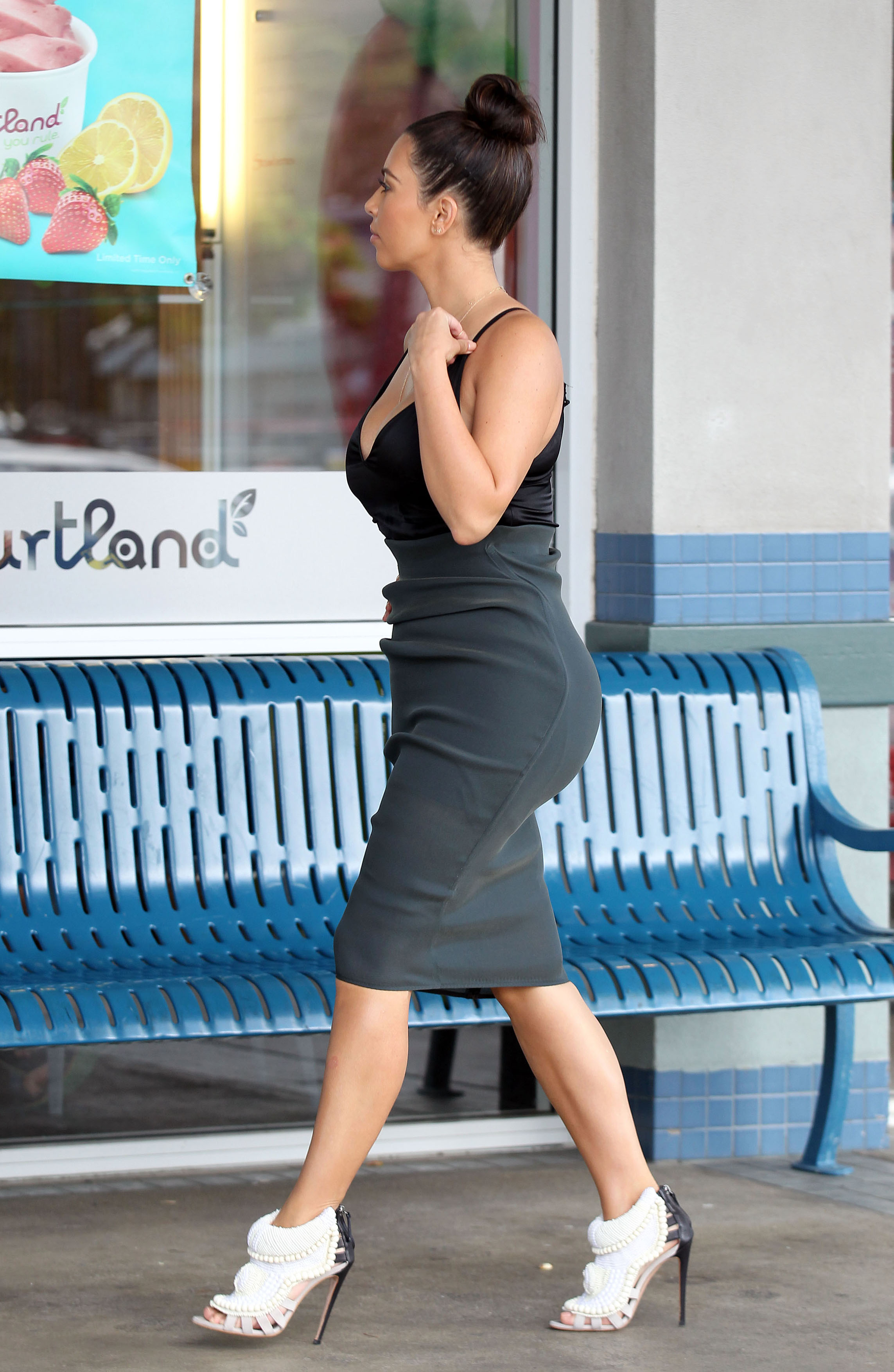 But really, let's talk about Kim's shoes. Because they're AWFUL! You know what scares me? I think these may be Kanye-designed shoes! Do you remember, Kanye "collaborated" on a (collabortion!) women's shoe line, and they looked a lot like this.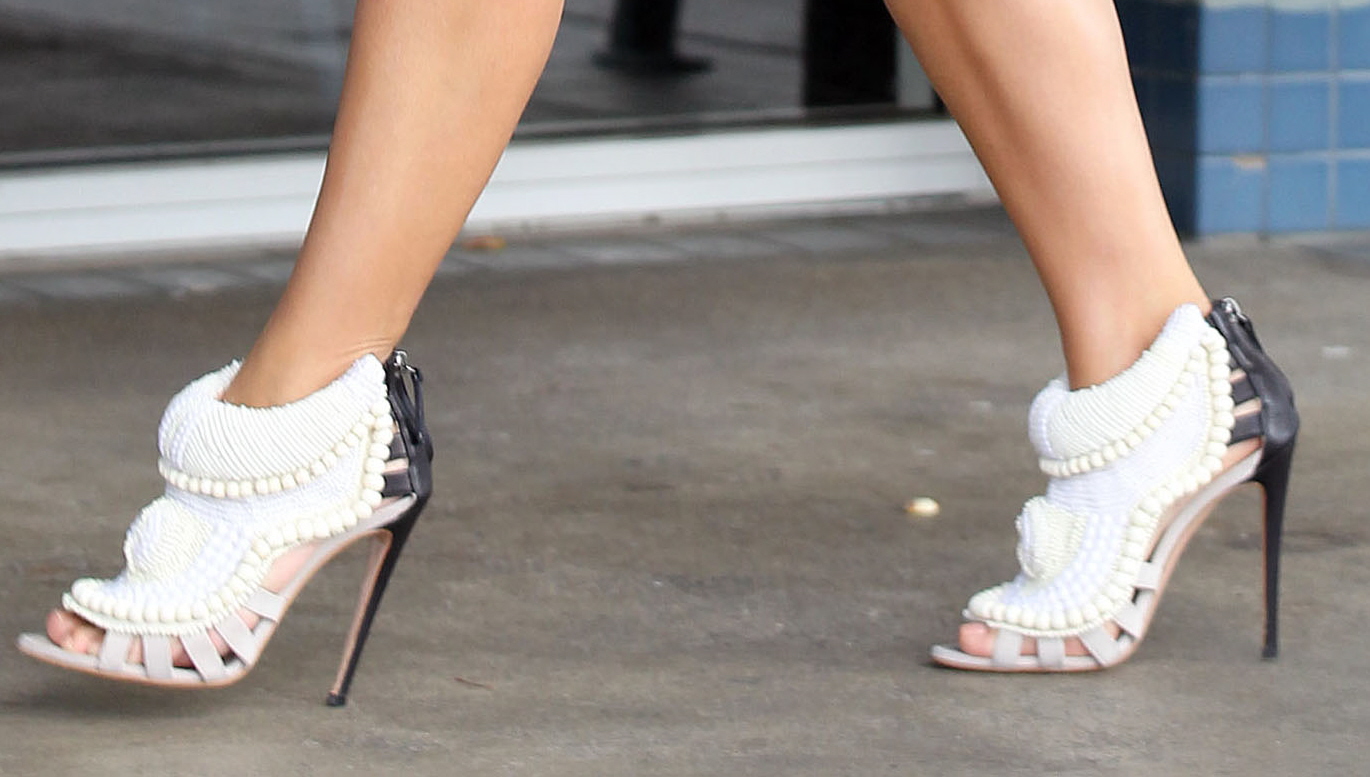 Kim was also tweeting some photos with a new app – an app that makes her look like a cartoon alien. I actually think this is kind of cool. Kim even referenced Kanye's lyrics on Katy Perry's "E.T." writing "They're calling me an alien a big headed astronaut…maybe that's bc my boy Yeezy gets.."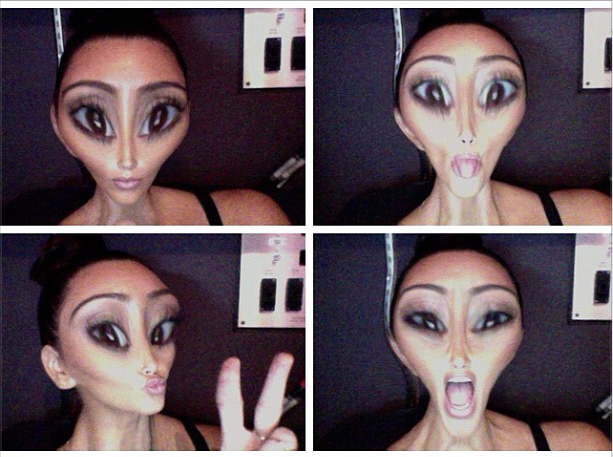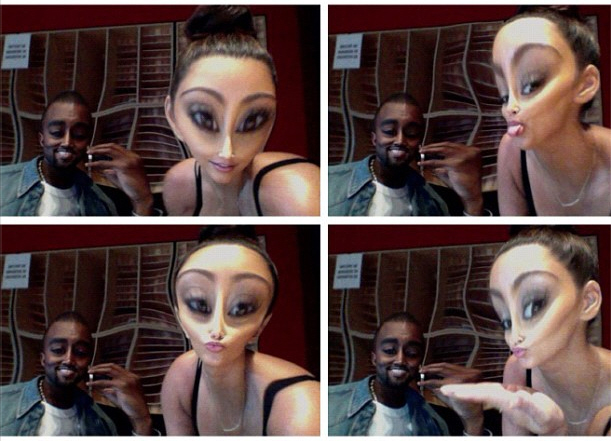 Here's a photo of Kanye and Kim at Yogurtland on Thursday – Kim wore a Givenchy skirt and boots for that outing. She was really trying that time. GAH, I kind of love those boots.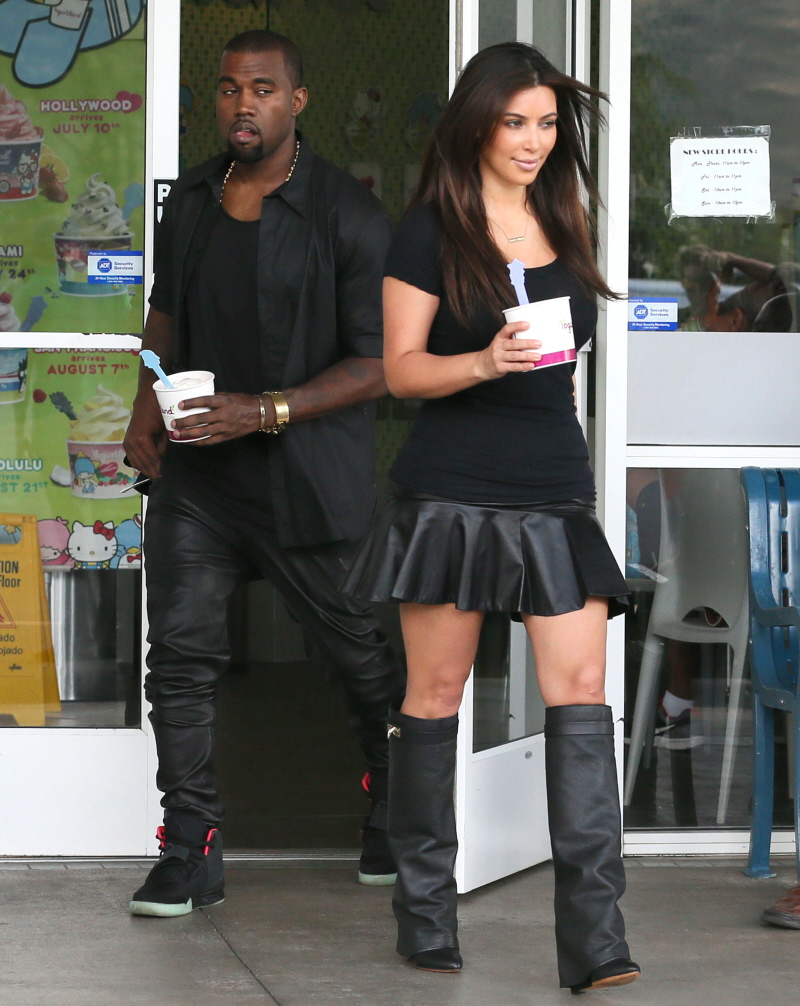 Photos courtesy of Fame/Flynet.