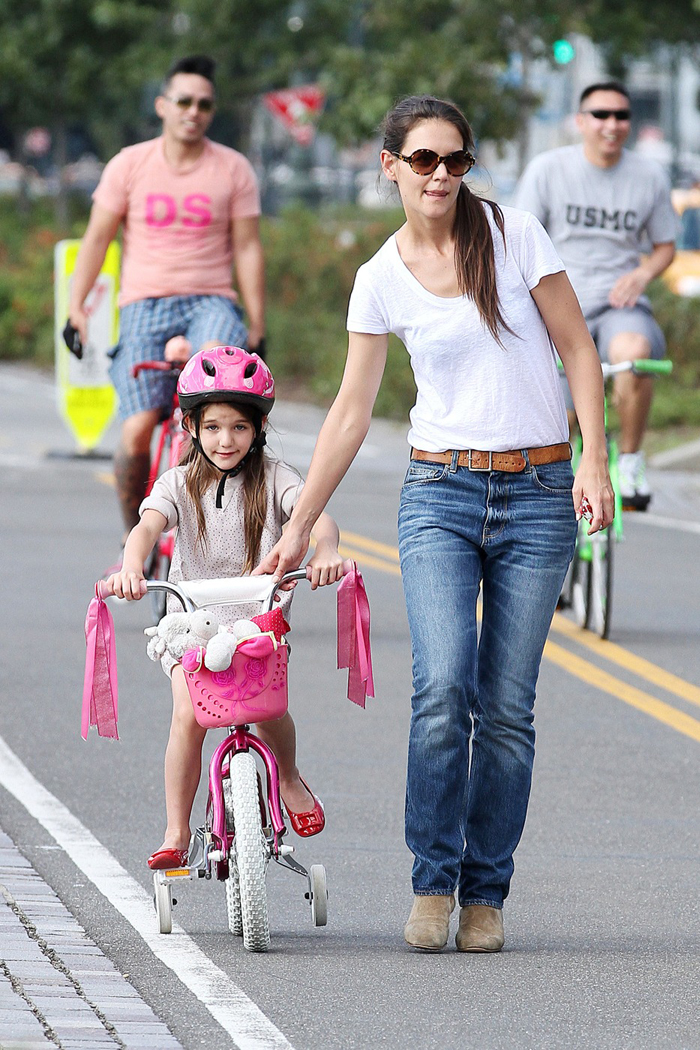 Finally, we have some new photos of Katie Holmes and Suri Cruise out and about in New York City! It's been a few weeks since that's happened, and it's nice to see the girls doing their thing. On Sunday, Katie was even wearing a cute red dress with a black leather jacket (you can see those photos here) without her famous fug booties. On Saturday, Katie went casual and kept the fug booties on while she and Suri went for a training-bike ride together on an NYC pathway. Those booties shall live forever, but at least Katie and Suri are having some good, old-fashioned, cheap fun together.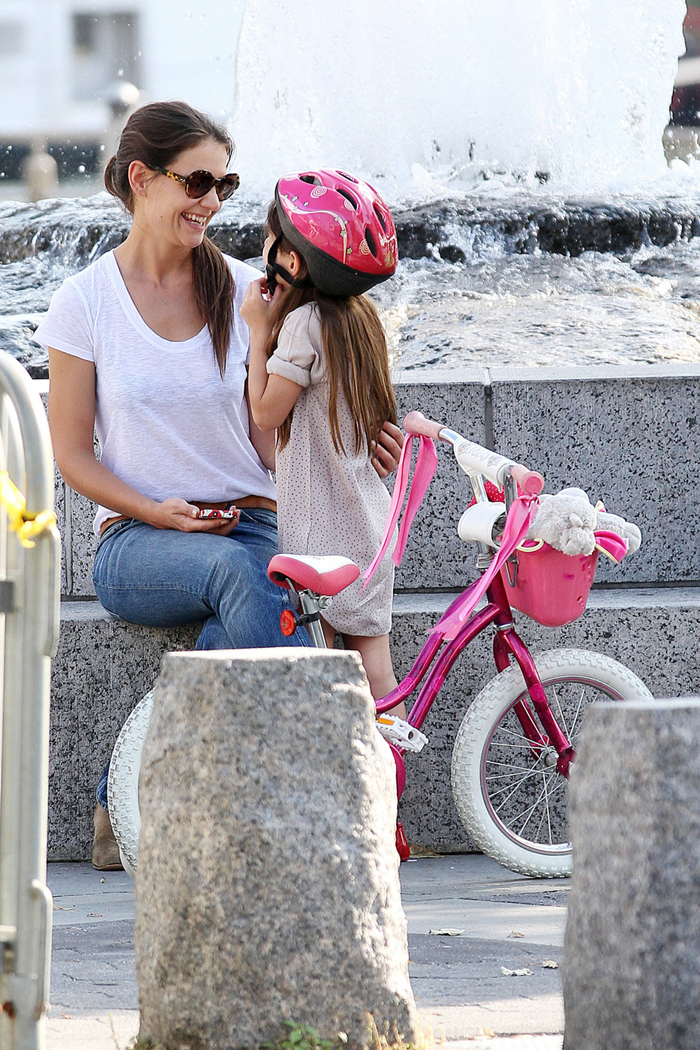 Speaking of (relatively) cheap fun, last week's trip to Toledo was a good one, and Suri apparently enjoys flying commercial (contrary to a certain In Touch story) so much that as they were waiting in the security line, Suri said "I love you, I love you, I love you, Mommy." That last little tidbit comes from Page Six, and it was probably a Holmes plant, but I still believe it. Now what I do have trouble believing is that Katie is deluded enough about her Holmes & Yang line to think that she can upstage former BFF Victoria Beckham at Fashion Week. It's on, bitches:
Former best friends Victoria Beckham and Katie Holmes will be fighting it out on the catwalk next month and the claws are out.

I am told the pair, whose friendship fizzled out long before Katie's recent split from Tom Cruise, are both hosting shows on September 9 during New York fashion week.

Katie, 33, will be showing her Holmes & Yang collection for the first time while Victoria, 38, will be staging her VB show at the New York Public Library.

My sources say Katie is planning to use the hype surrounding her split from husband Tom to overshadow the column inches Victoria desperately wants for her VB range.

"Katie is definitely hoping to upstage Victoria," an insider says. "This is her first show and she's determined to prove that she can pull it off."
[From Daily Mail]
Kaiser and I were talking about this, and we both begrudgingly agree that Victoria does have some fashion cred — thanks to the likes of Kate Winslet, Jessica Simpson, Eva Longoria, and Demi Moore, who have all worn Posh's designs on the red carpet. I'm not a big fan of Victoria's line at all and think that her clothes mostly look good only on Victoria (even though Jennifer Lawrence pulled off a VB look not too long ago), which is probably the point. Will Victoria ever achieve her ultimate fashion dream of dressing Tilda Swinton? Of course not. However, Victoria at least dresses like a fashionista and wouldn't be caught dead in fug booties. Unlike poor Katie.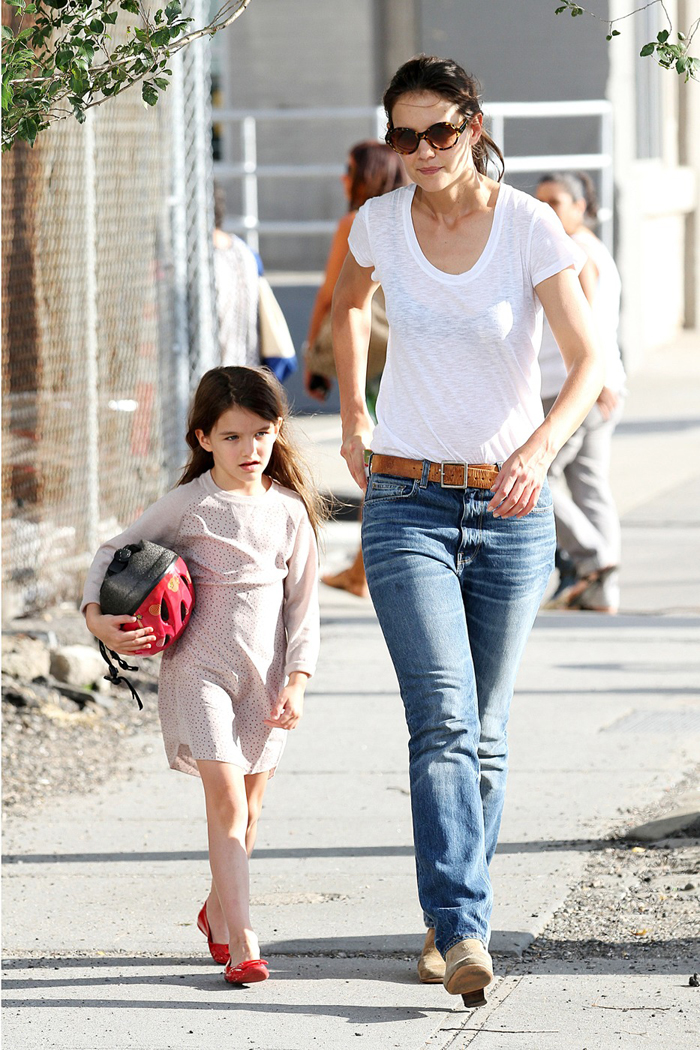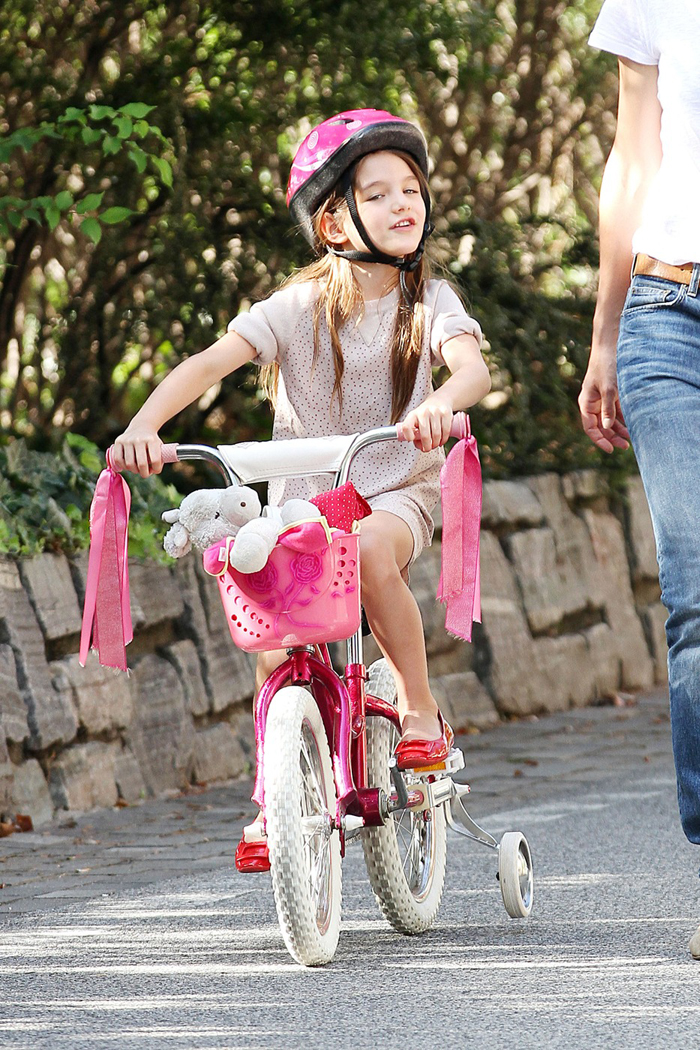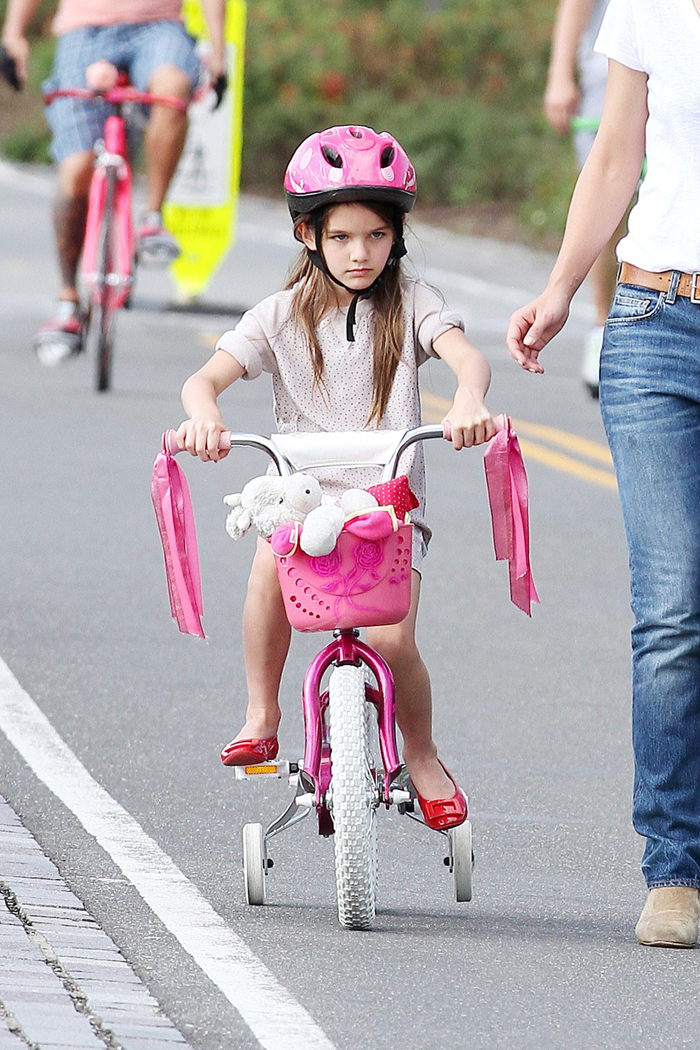 Photos courtesy of Pacific Coast News