Lea Michele in ruffled Armani at the Do Something Awards: cute or try-hard?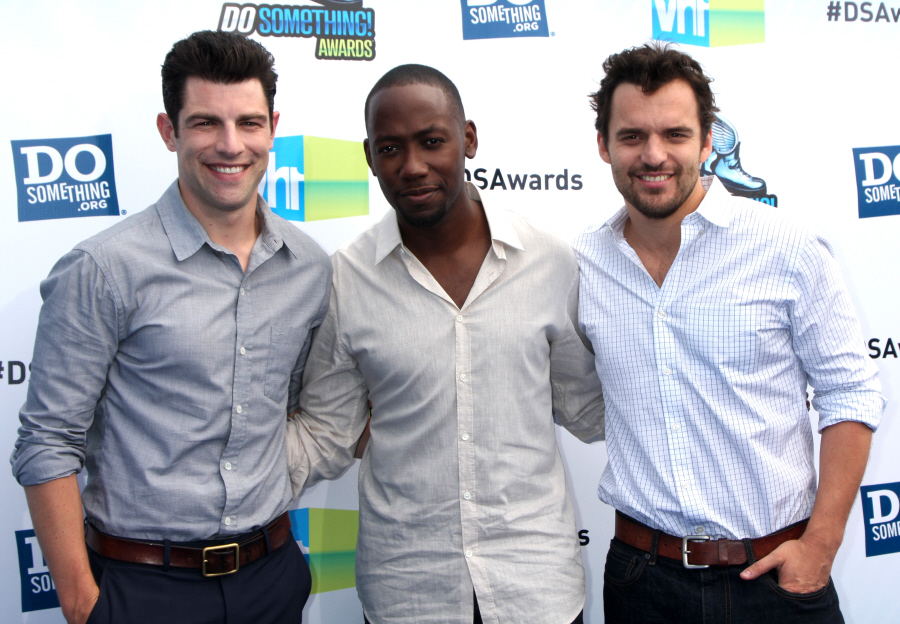 Last night, the Do Something Awards were held in LA, although the show won't air until tomorrow night on VH1. The Do Something Awards are a celebration of charity work and good deeds, done by celebrities and "normal" people – you can read more about the awards here. The event was hosted by "the guys from the New Girl," otherwise known as Jake M. Johnson, Max Greenfield and Lamorne Morris, seen in the header photo. Um… Jake is looking GREAT, right? I've always had a quiet attraction to him, but he's lost some weight and he got a great haircut – it really works on him. HOT.
Since the red carpet already happened, let's just talk about fashion, shall we? Here's Lea Michele and her BOYFRIEND Cory Monteith. Lea wore a ruffled Armani that I really don't care for – I'm tired of seeing Lea's chestplate and her bangs. Also, I kind of think she got small bolt-ons. But she and Cory do look nice together.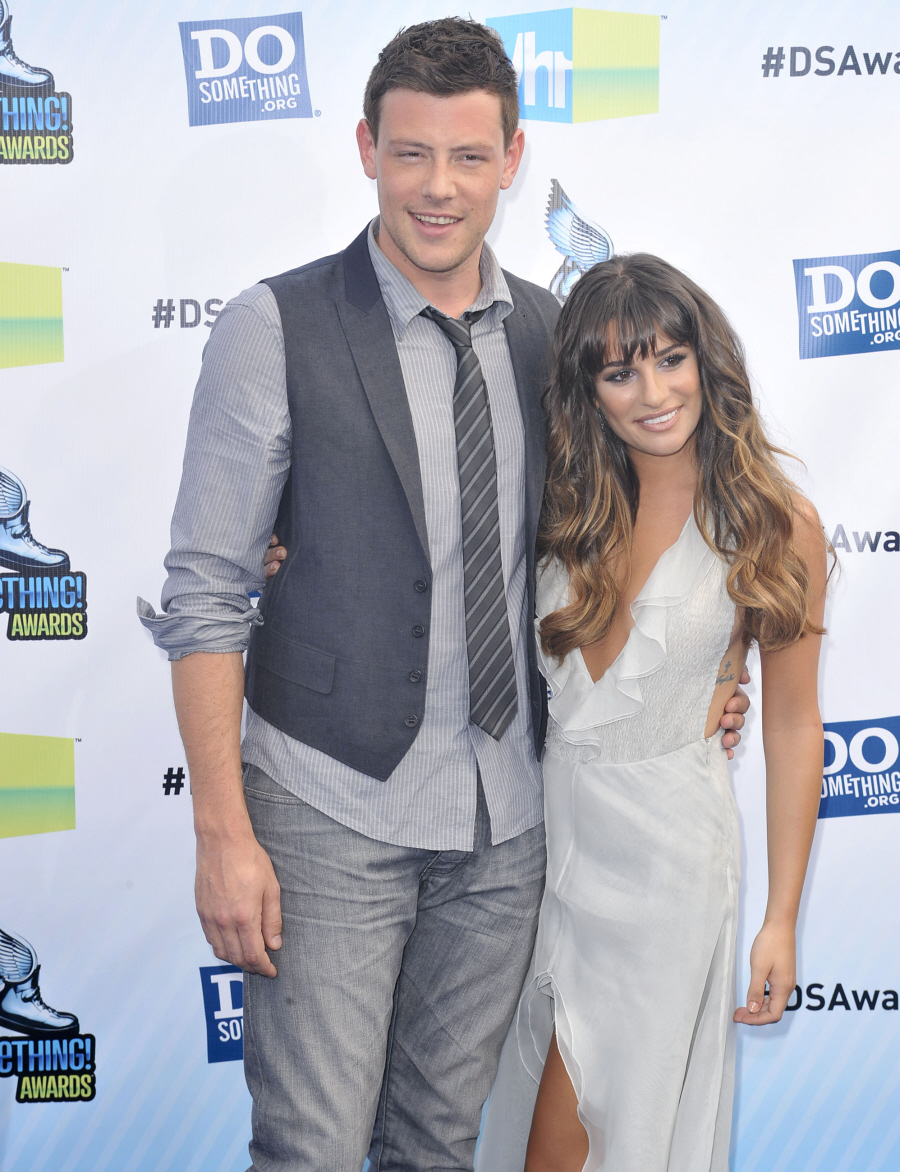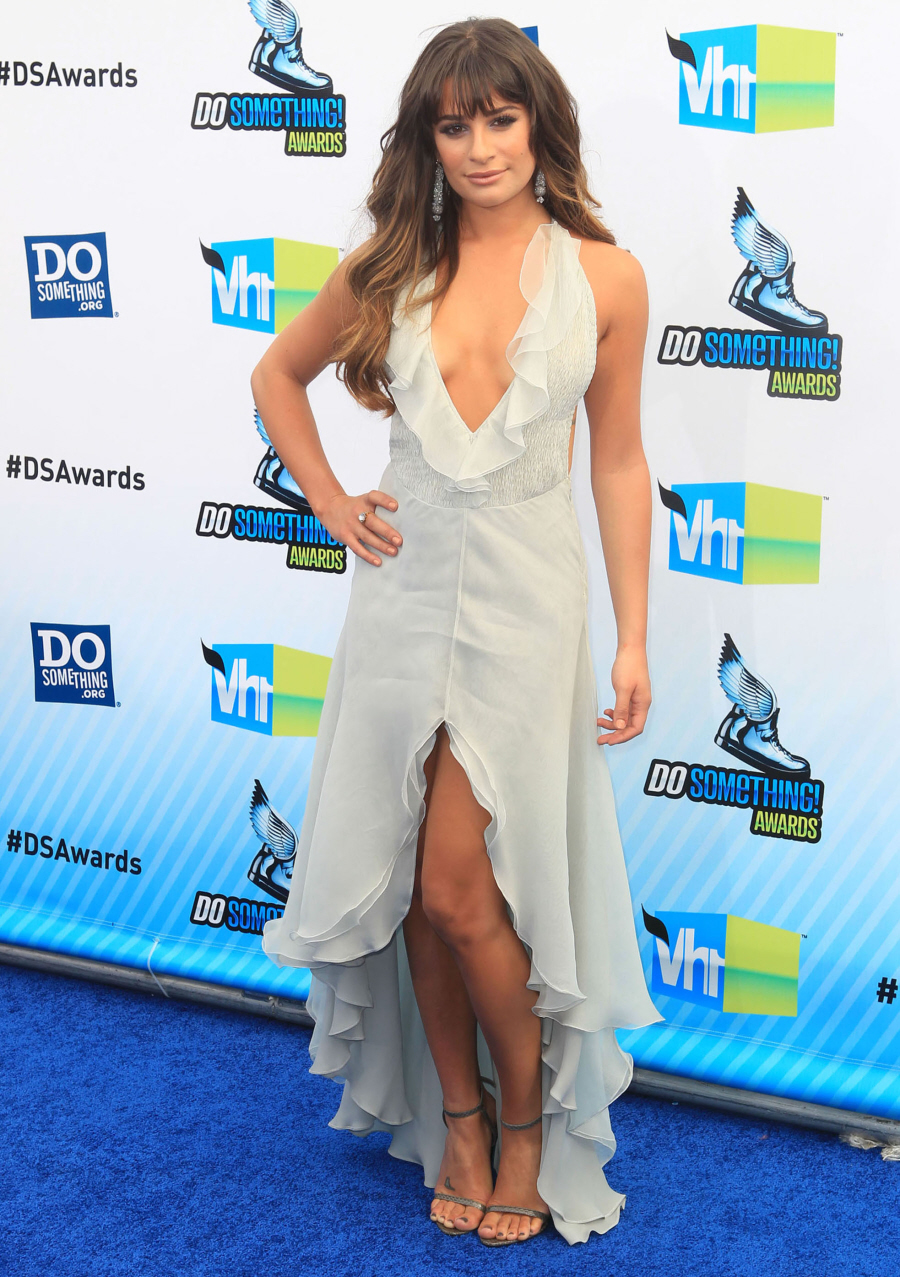 Olivia Munn in an alice + olivia dress. It's cute. I like the color. I'd like to see it with maybe two more inches of fabric at the bottom.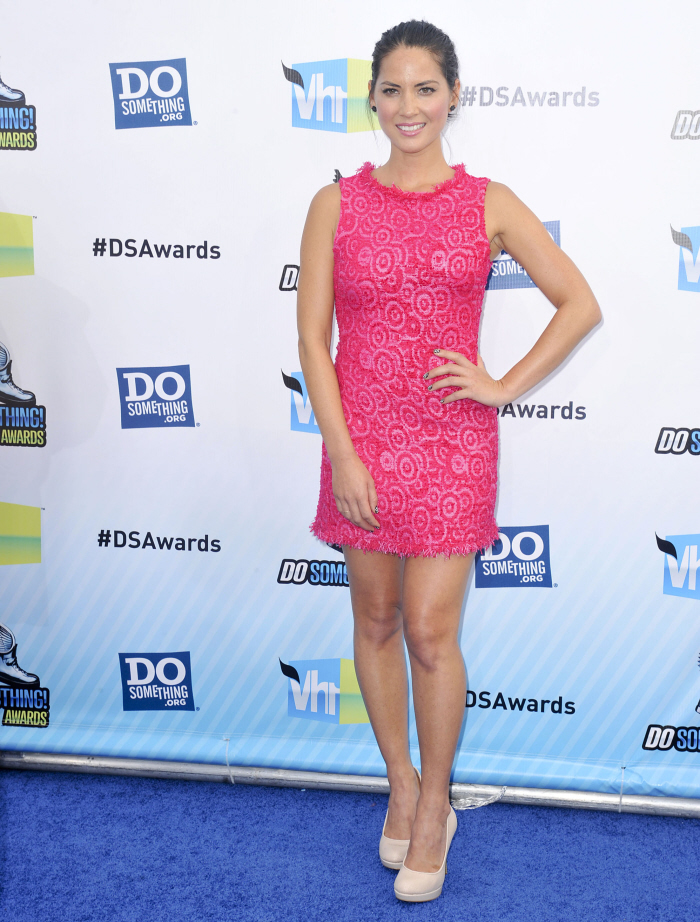 I'm in the uncomfortable position of adoring Kelly Osbourne's Armani Exchange dress but disliking it ON HER. The dress would have been lovely on Lea Michele or someone else. But on Kelly, it seems too old-fashioned, too much of a "little old lady" costume.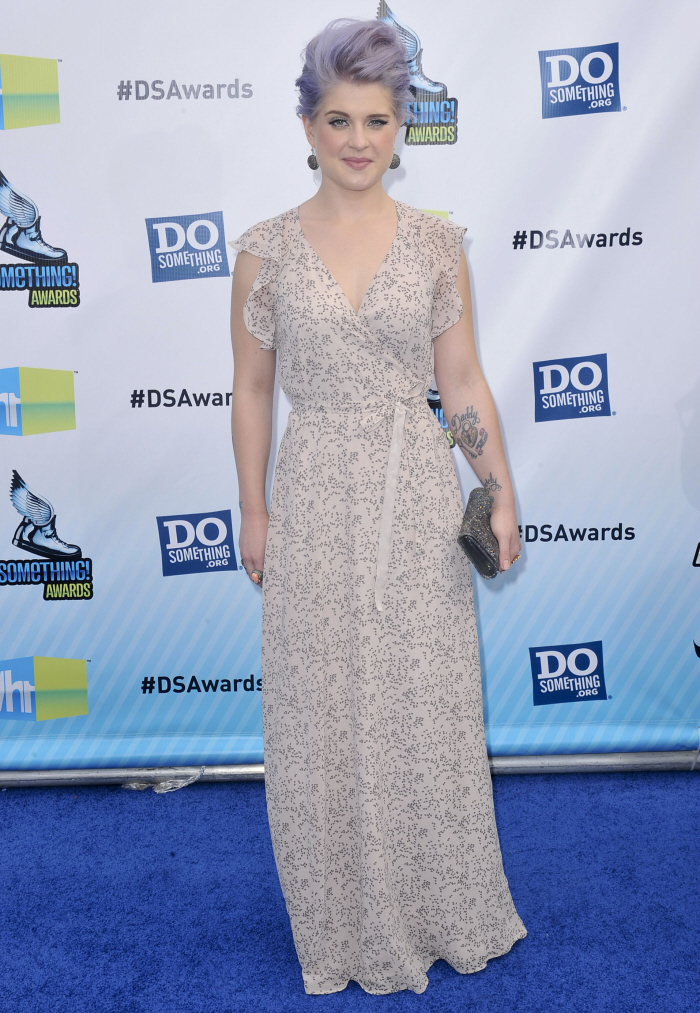 Kristen Bell's Jenny Kayne dress isn't my taste at all, but I guess it's fine for her.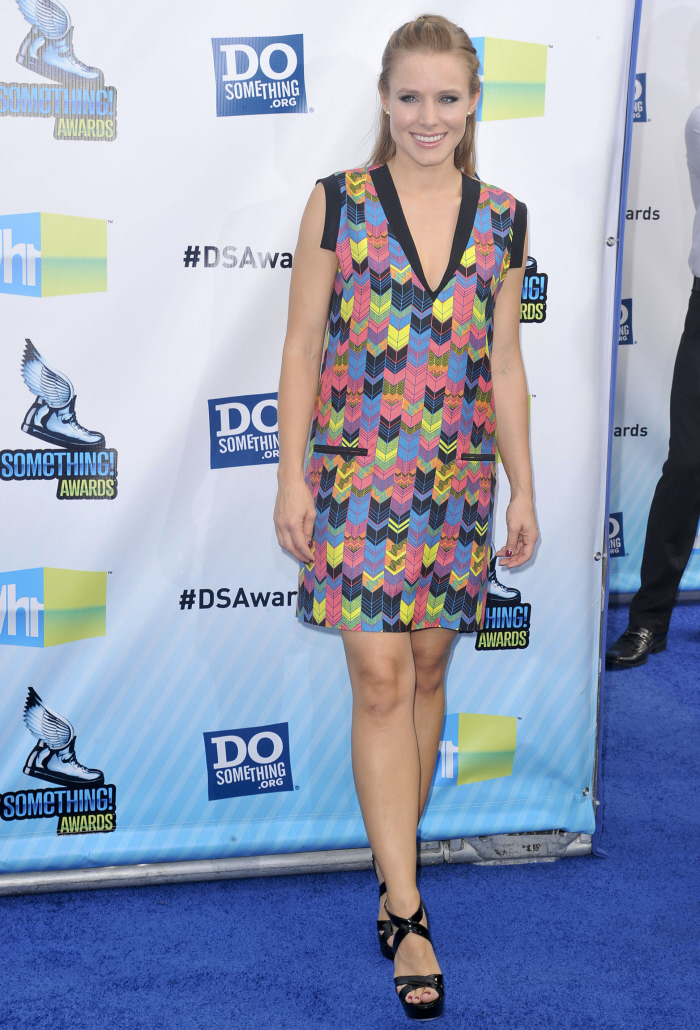 Ashley Greene in… ?? Oh, it's Michael Kors. I thought it was Donna Karan (because Ashley is the current face of Karan). The dress is cute, but I don't like Ashley's newly lightened hair. I don't think that shade suits her.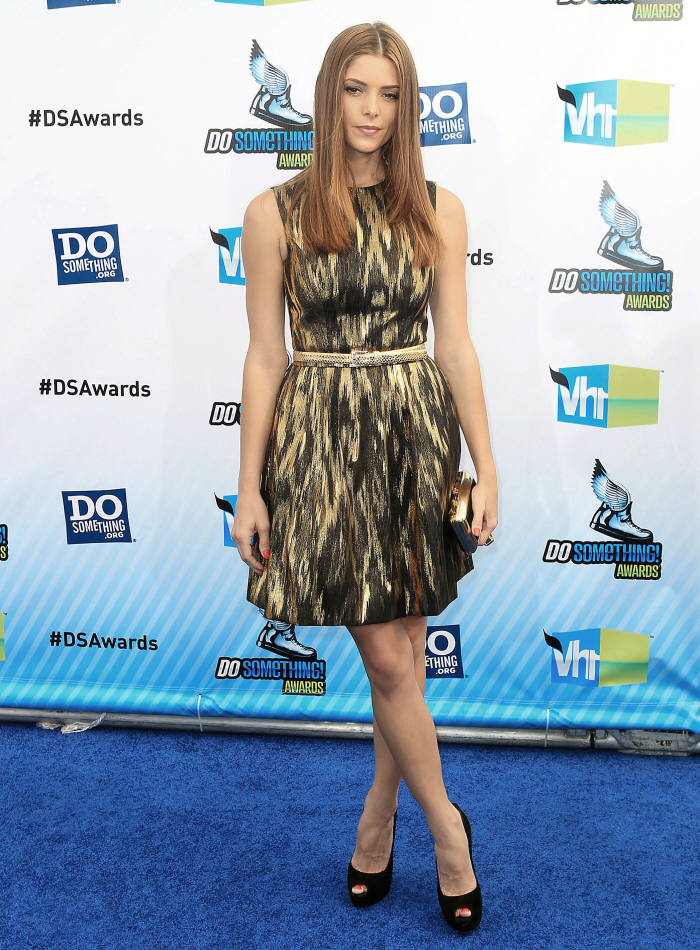 Giuliana Rancic in unknown. It's not her color. And I feel like the style is too "young" for her.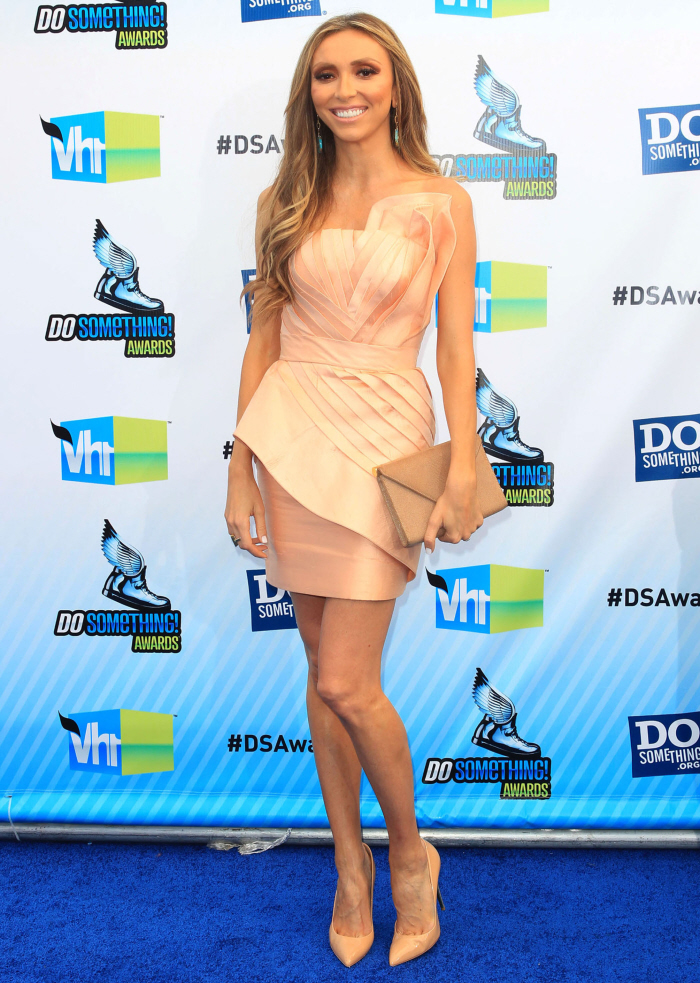 Nikki Reed in Lela Rose. Very, very pretty. The color comes close to washing her out, but I think it ends up flattering her skin tone, right?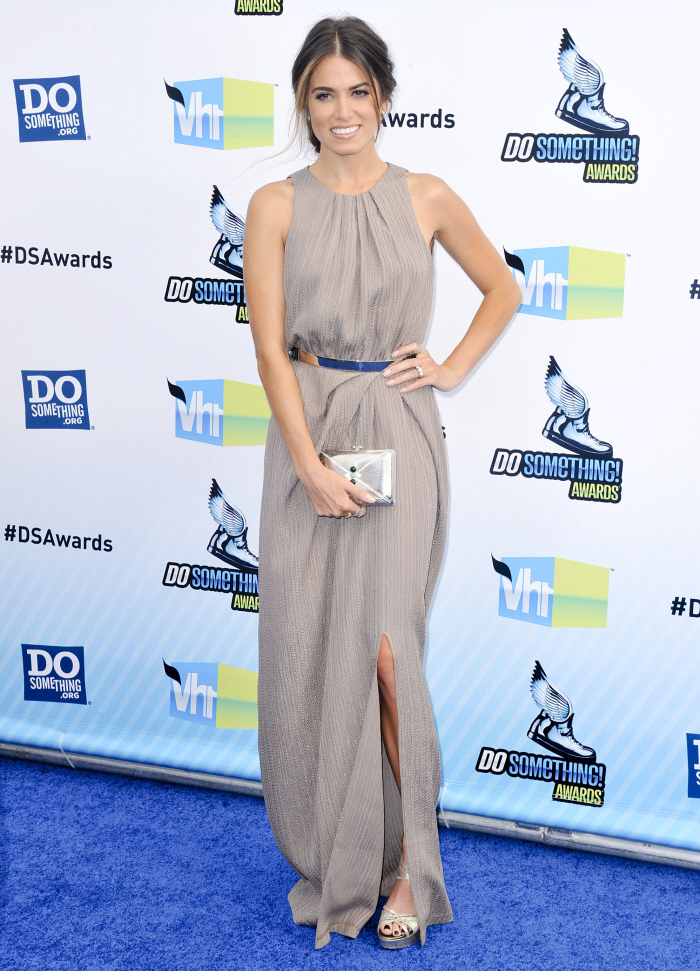 Photos courtesy of WENN.

Written by Kaiser

Posted in Awards, Awards Shows, Fashion, Lea Michele

- Harry Styles & Kimberly Stewart going strong [Lainey]
- Demi Moore's new man is gross [D-Listed]
- Fug or fab: Emma Stone [Go Fug Yourself]
- Arrest warrant issued for Jenelle Evans [Reality Tea]
- Only God Forgives review [Pajiba]
- Hugh Jackman, scooter master [Buzzfeed]
- Who does Drew Barrymore call her sister? [Evil Beet]
- Cannes couples past and present [Popsugar]
- Arrested Development supercut [CDAN]
- Lea Michele's see through skirt [Celebslam]
- Cheating wife's lover escapes out of window [Movin925]
- Joe Francis is crazy [Starcasm]
20 Responses to "Lea Michele in ruffled Armani at the Do Something Awards: cute or try-hard?"