Liberty Ross updates blog with cryptic 'Condor of Doom', what does it mean?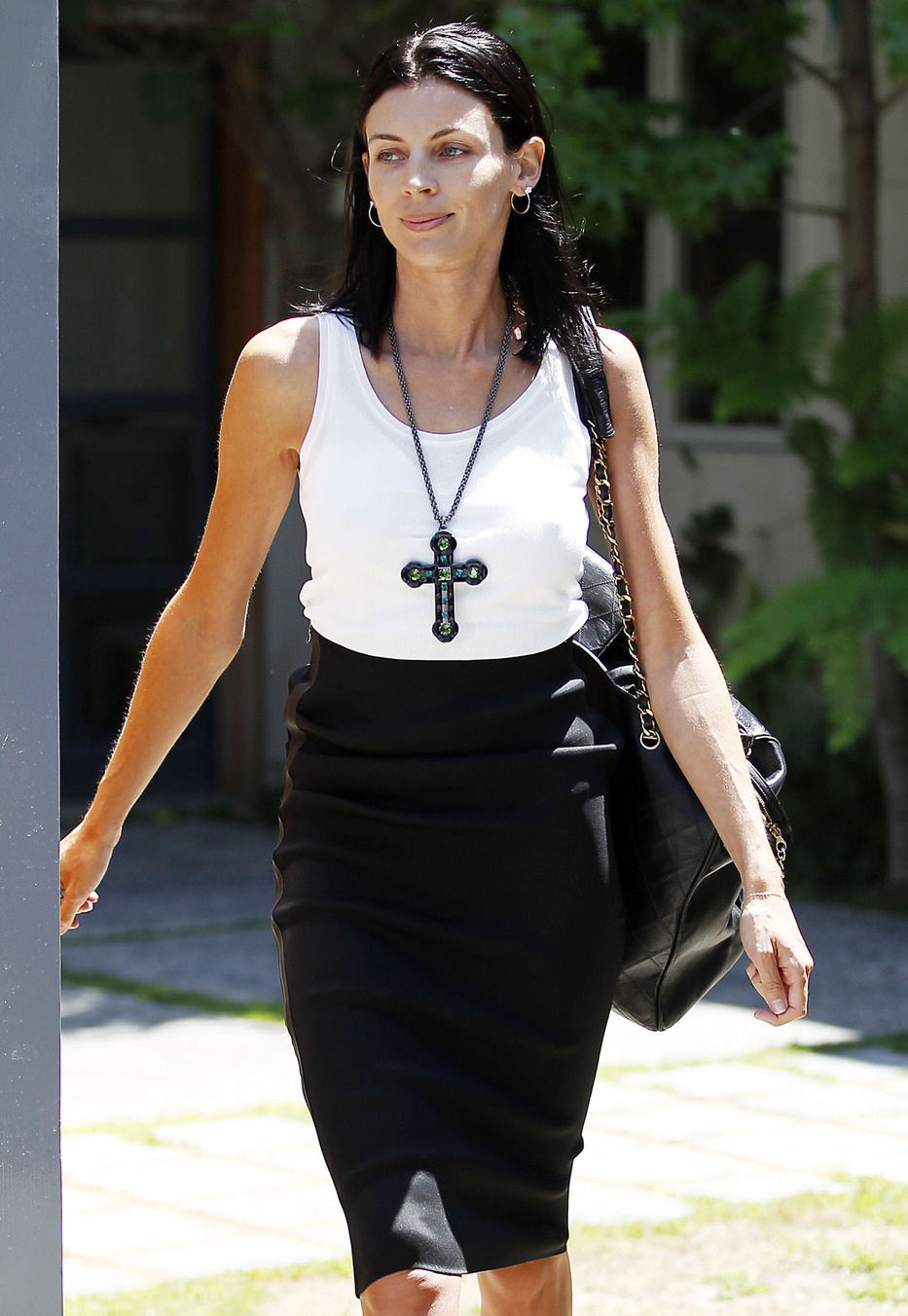 Liberty Ross speaks without saying a word! Even though we've seen Liberty Ross a handful of times since her husband Mini Cooper'd Kristen Stewart, Liberty still hasn't issued any kind of public statement. In fact, she deleted her Twitter account and she hadn't even blogged for Vogue UK, which… I didn't know she did. Anyway, Liberty updated her Vogue UK blog – but she still didn't have to write anything. The update consists of this: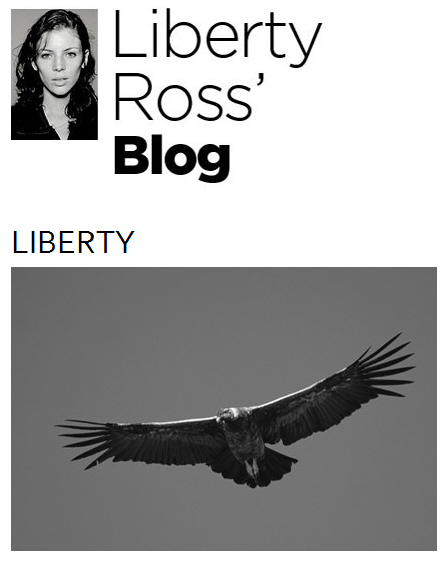 LET THE EAGLE SOAR! Except it's a condor. And now The Mail says that Liberty's CONDOR OF DOOM means that she's packing up and moving back to London, probably after she divorces her husband.
Apart from the final post on her Twitter page, a simple 'wow', Liberty Ross has kept her own counsel during the storm of publicity surrounding revelations of her husband Rupert Sanders' affair with Kristen Stewart.

However, today (Monday), she updated her Vogue blog with a single picture of a condor in flight.
Poignantly pictures below the condor show Liberty relaxing, and writing about the home in Hawaii the family were staying in ahead of Snow White And The Huntsman promotional duties.

The cryptic picture of a bird in flight adds some weight to claims that Liberty, 33, plans to divorce her cheating husband and return to the UK with their children. The 33-year-old British model and actress has kept a dignified silence throughout the scandal that has enveloped her family unit since her husband's affair with his Snow White And The Huntsman leading lady.

Clearly hurting, Liberty is said to have hired a celebrity lawyer and rather than play the good cuckolded wife, plans to make a 'clean break' from Sanders, and move back to the UK with their children Skyla, seven, and Tennyson, five.

Liberty moved to the U.S. for Rupert's career as a director and a source told newspaper The People: 'She has no strong ties in the U.S. nor does she want to remain here. She obviously wants them to carry on seeing their father, but she feels there is no point in staying in the U.S. Given that the majority of her family and friends are in the UK, nothing is holding her here and the kids are young enough to start a new school and not be affected.'

Liberty, has kept a low profile only emerging for a public meeting with husband Rupert on neutral ground a couple weeks ago. The dark-haired actress and former model has not been wearing her wedding ring. She is said to want a 'clean break' from the whole situation and is apparently wants to deal with the divorce in a 'swift and efficient way for the sake of her children.'

Sanders, has reportedly been left regretting his affair with Kristen Stewart.

The Snow White And The Huntsman director believes he's made 'the worst mistake of my life' and fears Liberty will leave him. A source told RadarOnline: 'Liberty is not making this easy for Rupert. Rupert is willing to do absolutely anything and everything he can to save his marriage. He realises this is the worst mistake of his life, and he cannot believe he was so stupid. The thought of losing his wife and children, who he loves more than anything in the world is killing him.'
I kind of dig how cryptic Liberty continues to be. Why clarify anything? Once you come out and say something, people will parse and everyone will have to take a definite side. Liberty is all, "CONDOR, BITCHES!" Respect.
Meanwhile, Robert Pattinson is also "winning" in the post-scandal world. According to Deadline, even though Pattinson's new film Cosmopolis only opened in THREE locations, the film took in $24,000-plus in each venue. The film made $268,900 in its limited release, and it will be released in 20 more markets this weekend.
Oh, and both Kristen Stewart and Robert Pattinson have pulled out of their scheduled appearances at the final four Twilight Conventions, which would have gone done this week, and then Sept. 29, October 5 and November 3. Hilariously, Taylor Lautner also pulled out of his appearances too. Did he bone someone he shouldn't have too? You can read more about it here.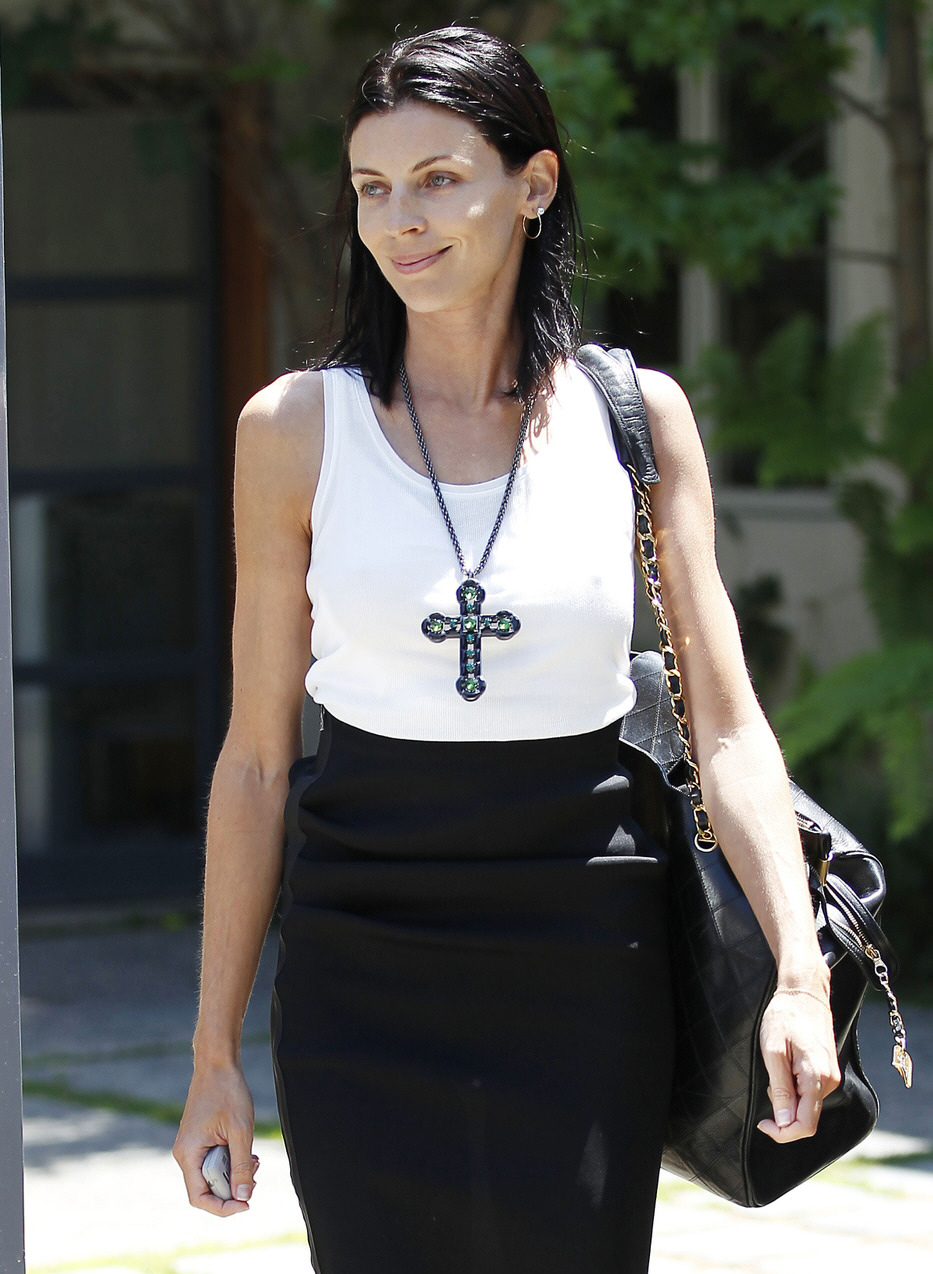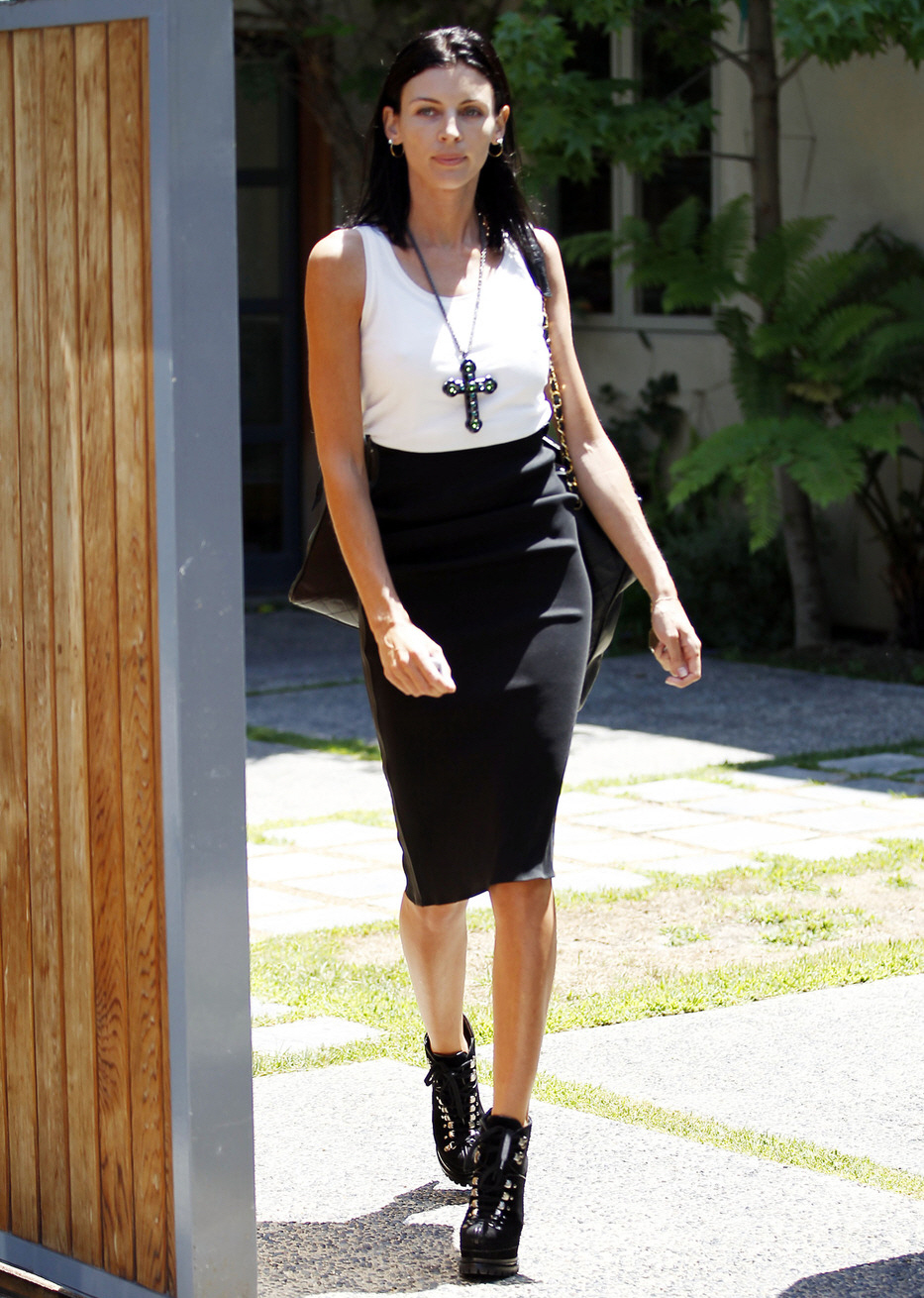 Photos courtesy of Pacific Coast News.

Written by Kaiser

Posted in Liberty Ross

- Harry Styles & Kimberly Stewart going strong [Lainey]
- Demi Moore's new man is gross [D-Listed]
- Fug or fab: Emma Stone [Go Fug Yourself]
- Arrest warrant issued for Jenelle Evans [Reality Tea]
- Only God Forgives review [Pajiba]
- Hugh Jackman, scooter master [Buzzfeed]
- Who does Drew Barrymore call her sister? [Evil Beet]
- Cannes couples past and present [Popsugar]
- Arrested Development supercut [CDAN]
- Lea Michele's see through skirt [Celebslam]
- Cheating wife's lover escapes out of window [Movin925]
- Joe Francis is crazy [Starcasm]
117 Responses to "Liberty Ross updates blog with cryptic 'Condor of Doom', what does it mean?"