Prince Harry's "gigantic" worry: a tape involving booze, girls & no clothes?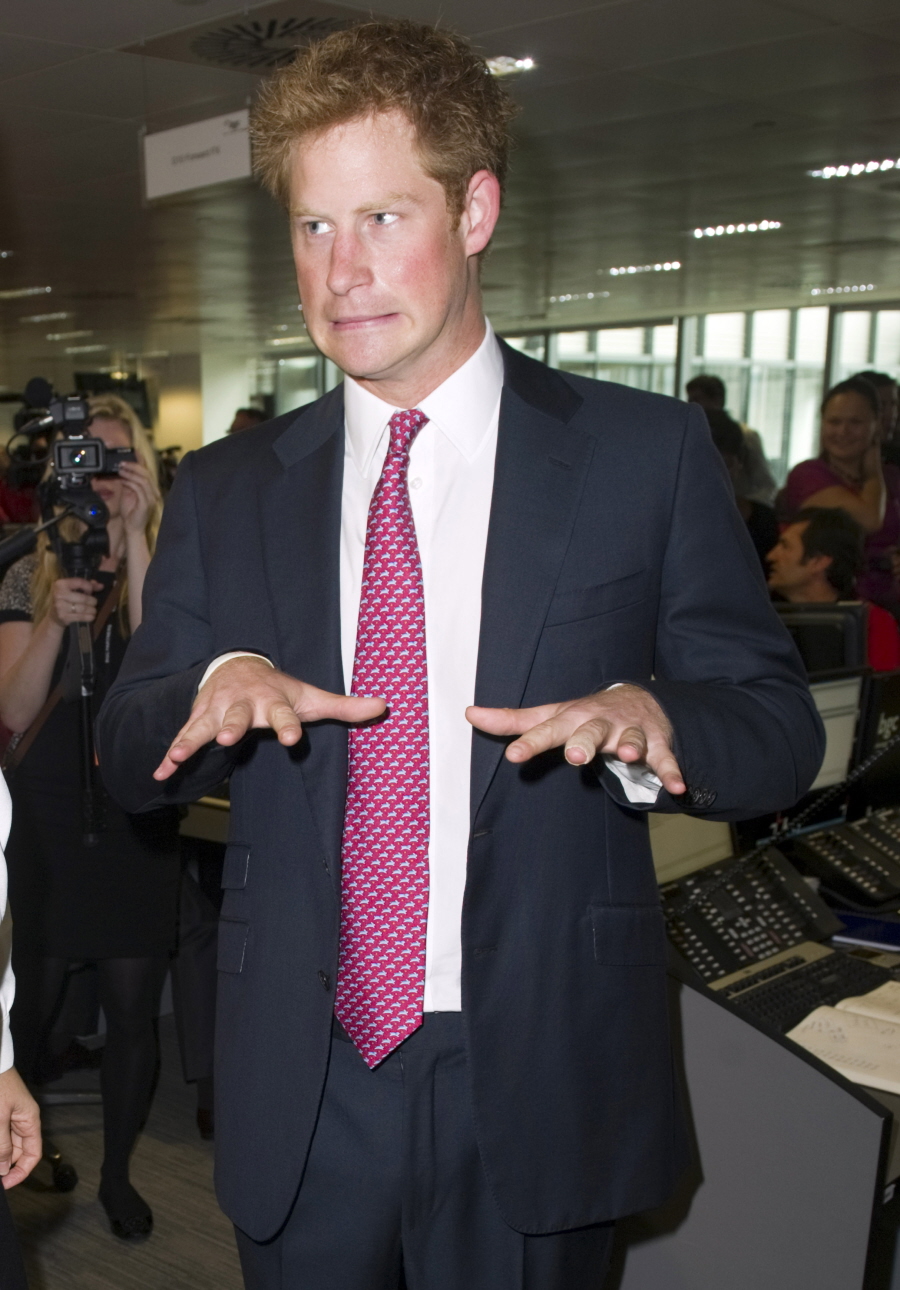 Yesterday, we had so much fun theorizing what else Prince Harry had done during his booze-soaked vacay in Las Vegas. According to gossips-in-the-know, Harry was waiting for "something gigantic" to come out about his Vegas trip, something even worse than photos of his butt crack. Some of our theories:
*Harry had sex with a random girl, and there are photos.
*Harry had sex with a random girl, and there's a sex tape.
*Harry had sex with a random girl, and she's pregnant.
*Harry had sex with his sister-in-law, Duchess Kate, and there is a ginger heir on the way.
*Harry had sex with a prostitute.
*Harry did drugs, and there are photos or a video.
*Harry got busy with a dude, and there are photos or video.
*Harry did some combination of all of the above.
So what will it be? According to Radar, it's just a video of a "naked romp" with some randoms. Kind of disappointing, right? That is, unless the "romp" is some kind of sex tape, in which case… PLEASE PLEASE PLEASE let it be good.
Forget about Hollywood blockbusters, Prince Harry is about to star in what is certain to be the most unforgettable movie of the year! The Party Prince's naked romp in Las Vegas was caught on video, a source tells RadarOnline.com exclusively, plunging the royal scandal to unprecedented depths.

Photos of Harry playing "strip billiards" at the Wynn Hotel and Casino surfaced last week, causing great dismay within the Royal family, which (unsuccessfully) attempted to ban their publication in the UK. But now, just as it appeared the scandal was abating, it is about to grow exponentially, a source revealed to Radar.

"There is video of Harry partying naked with women in the Las Vegas hotel room," a source familiar with the situation said. "There have been some very quiet inquiries to see how much the video is worth.

"If the video goes public this could be the biggest Royal scandal ever." (The video was not offered to the outlet that bought the photographs, according to the source.)

Rumors surfaced in the Las Vegas Review Journal on August 26 that the Harry scandal was far from over and that another blockbuster revelation was about to emerge.

"The video has not been shopped around yet, its existence is being kept as discreet as possible," the source told Radar. "With all the attention the photos got, the people with the video know it could be worth a fortune."

RadarOnline.com has not seen the video which was shot by one of the people partying with Harry. It is not known if it was taken by the same person who snapped the photos, as the seller of the video wants to remain anonymous.

Now the big questions are will the public ever see the video and what actually does it show?

"There are many powerful people who don't want this video to go public and that is one reason why the seller is being so discreet right now," the source said. "This video could generate an enormous privacy lawsuit but it could also make the seller rich."

The content shown on the video is far from tame, according to the source who says: "A lot went on in that hotel room that night, that much is for sure."
Stop being so coy! Tell us if there was full-on penetration, for goodness sake. I want to know if the ginger p went into the random v. I want to know if Harry was doing body shots with these girls and then he started licking them and then it turned into a naughty, amazing threesome. WHY WON'T YOU TELL ME?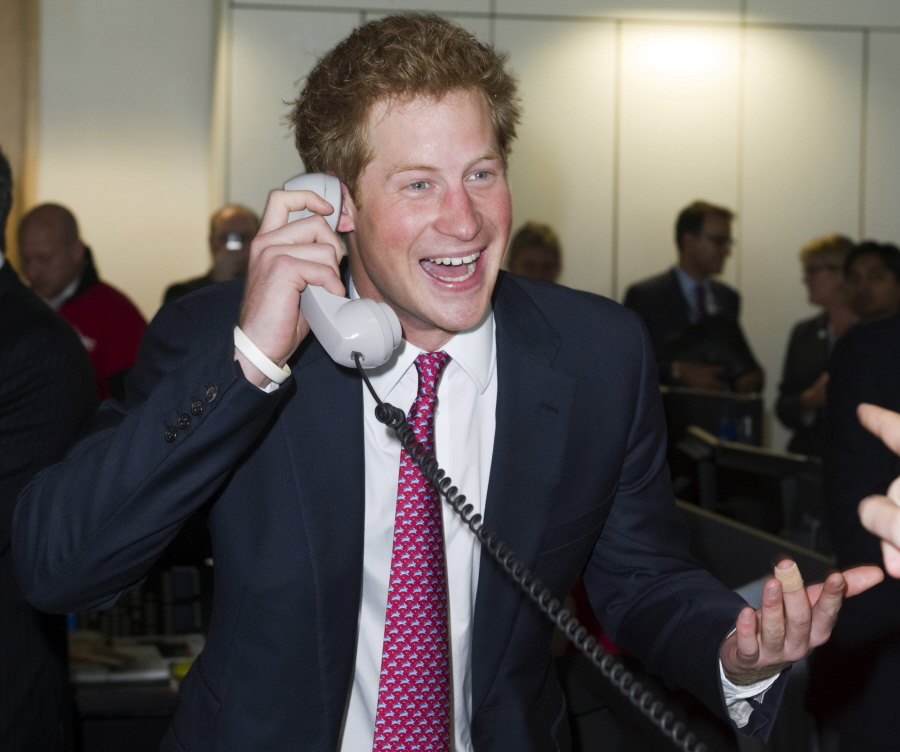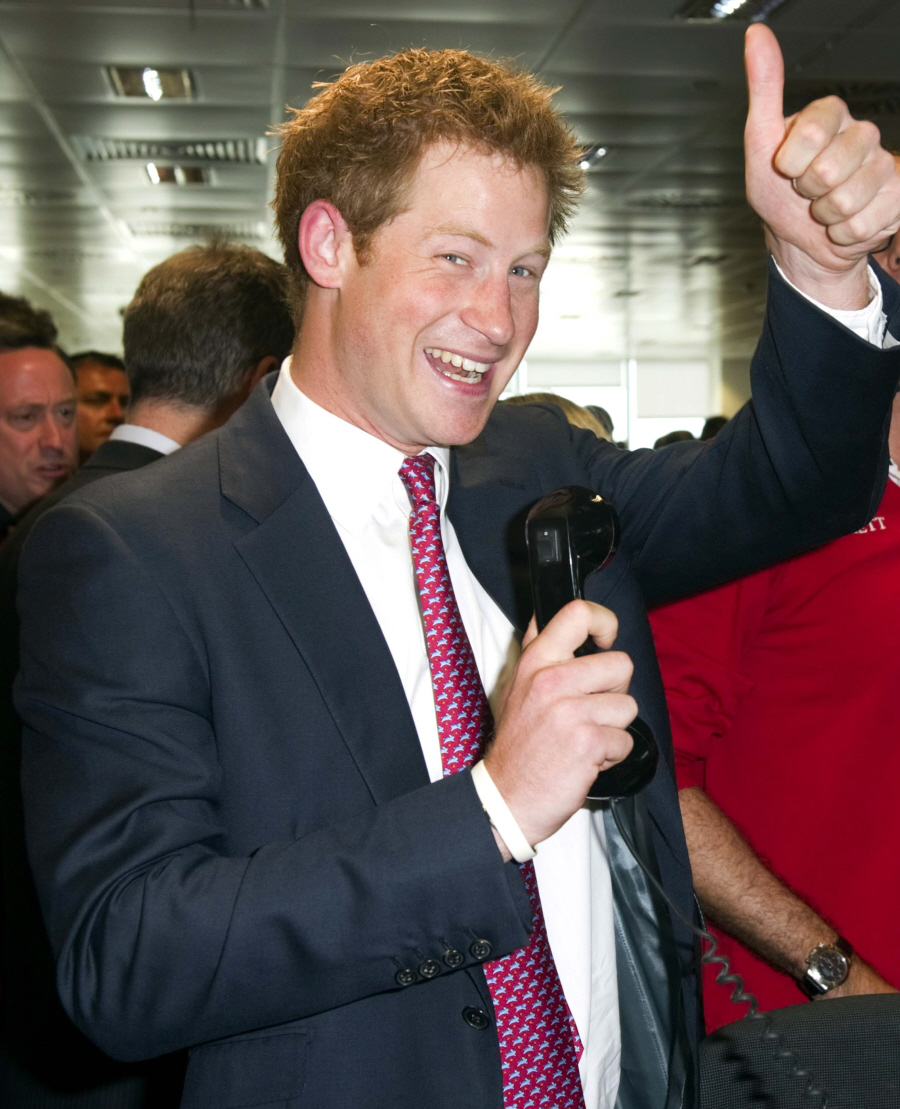 Photos courtesy of Fame/Flynet.

Written by Kaiser

Posted in Prince Harry

- Friends reunion on Ellen [Popsugar]
- Lindsey Vonn watches Tigers kids [Lainey Gossip]
- George Michael fell out of a car going 70mph [D-Listed]
- Real Housewives of Orange County recap [Reality Tea]
- New Man of Steel trailer [Pajiba]
- Jared Padalecki's hot bod [Buzzfeed]
- Doctors confirm Taylor Swift's new boobs [Evil Beet]
- Catherine Zeta-Jones finished treatment [CDAN]
- Anna Paquin hates the paps [Celebslam]
- Lance Armstrong is gross [The Blemish]
- What is Barbara Palvin wearing? [Moe Jackson]
- This is Petra Nemcova? [SVC]
87 Responses to "Prince Harry's "gigantic" worry: a tape involving booze, girls & no clothes?"