Sheryl Crow believes her brain tumor was caused by heavy cell phone use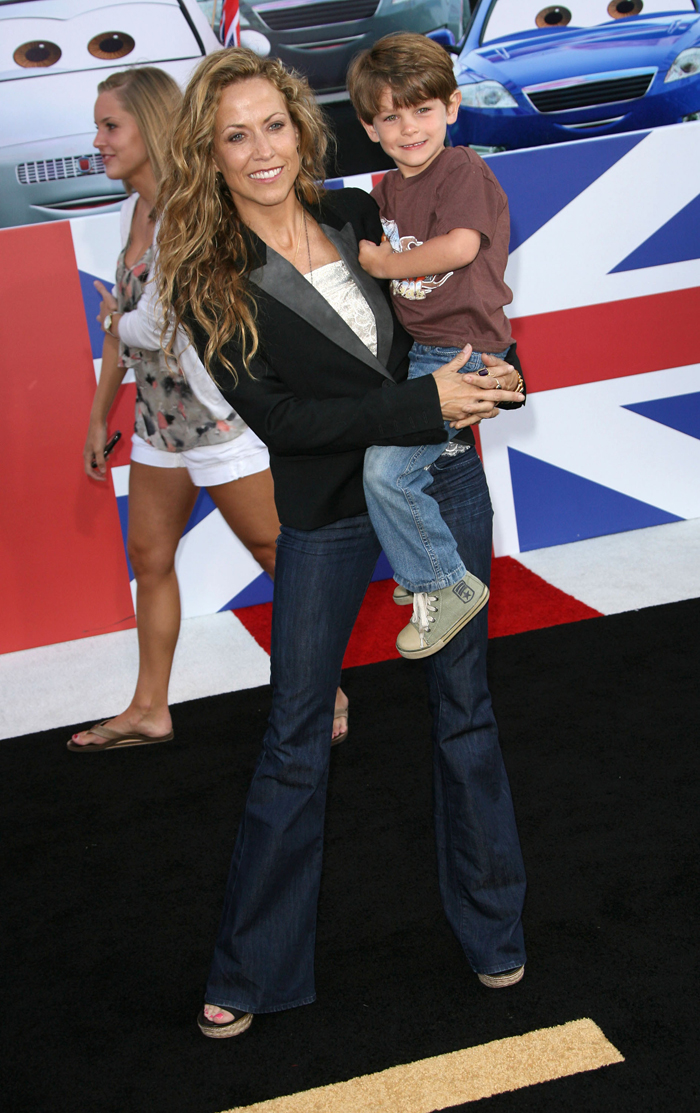 Sheryl Crow is 50 years old, y'all, and her bod is fantastic, isn't it? I know I said the same thing last time I wrote about her, but damn. Girl looks good. Sheryl appeared on Katie Couric's new talk show on Monday, and several topics came up. First up on the agenda were some more details on Sheryl's benign brain tumor that she revealed a few months ago as a source of memory loss (she was forgetting some of her lyrics during live shows). Sheryl now suspects that her heavy cell phone usage caused her tumor, which is a tricky subject that we'll discuss below. Oh, and she also talks a bit about her ex-fiancé, Lance Armstrong, and her reaction to how he was stripped of his Tour de France titles (all seven of them) after a doping investigation. Sheryl handles that very sensitive topic quite well — especially considering there's a lot of history between her and Lance. Here are some excerpts: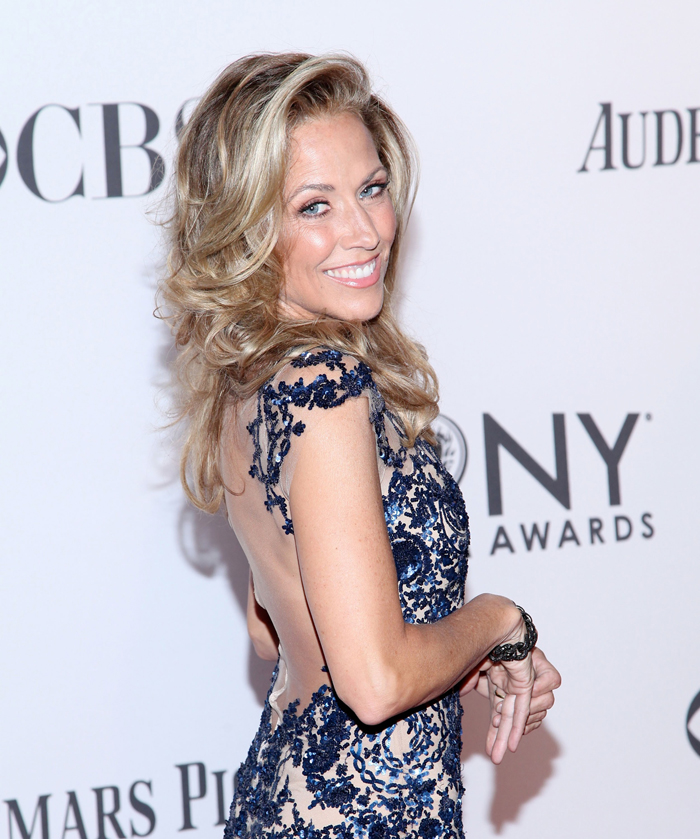 Her tumor may have been caused cell usage: "There are no doctors that will confirm that. [But] I do have the theory that it's possible that it's related to that. I [used to spend] hours on the old archaic cell phones." Crow, who says the tumor is in a part of her brain near where she often held her phone, says she started to suspect something was wrong when she began spacing out on stage, forgetting lyrics and generally feeling "mushy."

On her fear: "I [was] worried I had an early [onset] Alzheimer's," she confesses. In the end, Crow says the non-cancerous tumor is "nothing I have to worry about," but, for the breast cancer survivor finding out she had a tumor was "definitely a sobering moment."

On Lance Armstrong: "He's someone that I really care about. I know how hard he worked to win those titles, and you know, it was hard to watch. I felt bad. I felt bad for him, I felt bad for his family and I kinda felt like the rest of America. He is a hero that we watched and looked up to and admire. He probably [got] tired of the whole fight. He is probably tired of all the scrutiny, I imagine."
[From People and Hollywood Life]
It sounds like Sheryl is firmly in the camp that doesn't believe Lance was doping to enhance his performance. She evidently still has a lot of goodwill towards him and her loyalty shows through her words.
As for the cell phone link to brain tumors (benign or otherwise), that's such scary business. I guess Sheryl's talking about those giant "archaic" cell phones that were around in the 1990s, but just last year, the World Health Organization listed cellular devices "in the same 'carcinogenic hazard' category as lead, engine exhaust and chloroform." That is, WHO has found evidence to link cell use to a few different types of brain cancer, which makes me grateful that my iPhone 4 microphone keeps breaking and forcing me to use speaker mode only. Small blessings, folks.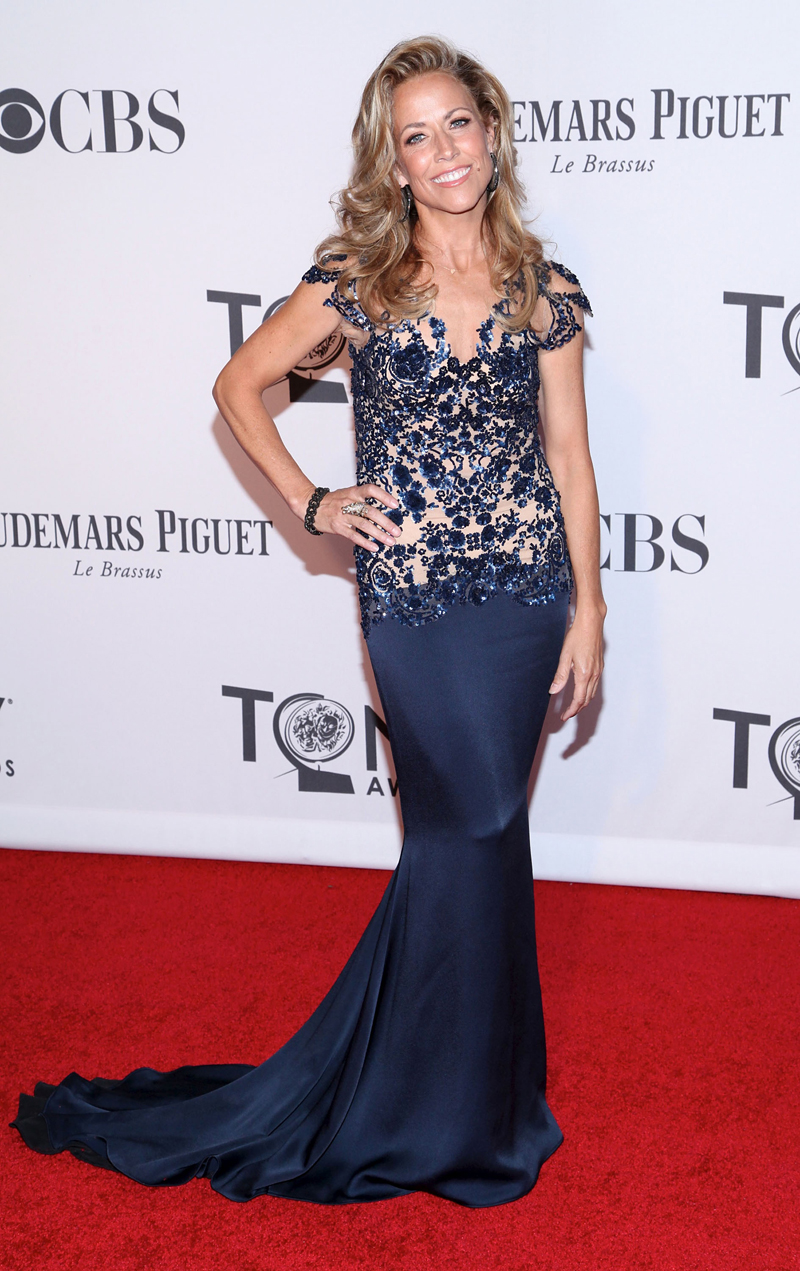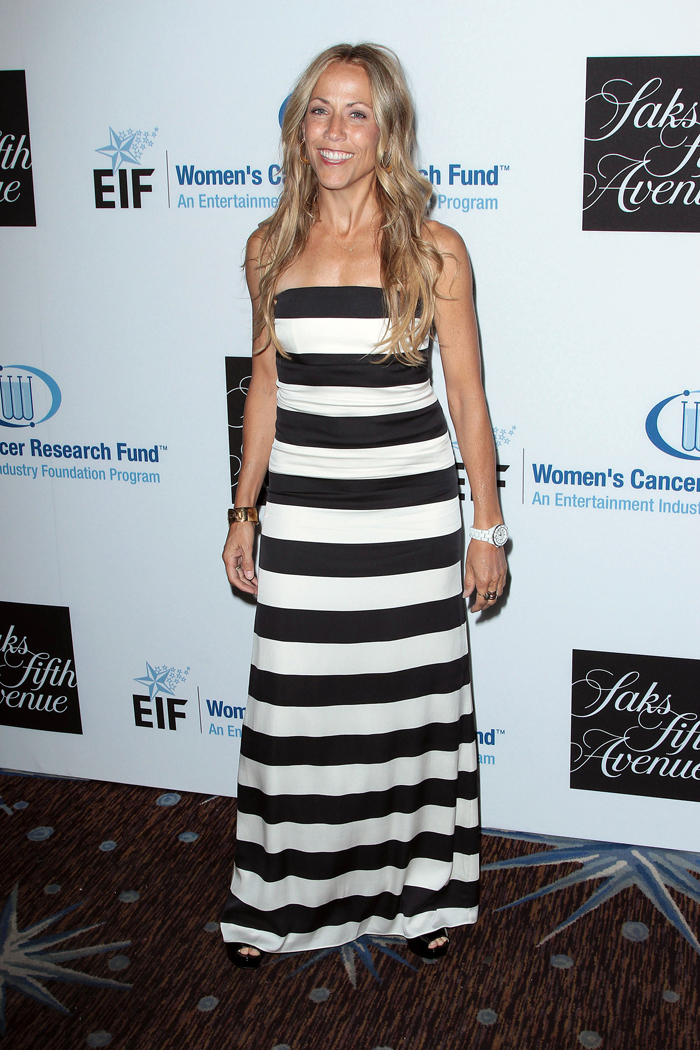 Photos courtesy of WENN
Written by Bedhead

Posted in Lance Armstrong, Sheryl Crow

- The Blemish interviews Carmen Electra [The Blemish]
- Rumer Willis joins Pretty Little Liars [Lainey Gossip]
- Morgan Freeman falls asleep during interview [D-Listed]
- Fug or fab: Isla Fisher [Go Fug Yourself]
- Tamra Barney confirms spinoff [Reality Tea]
- Movie franchises that rebounded [Pajiba]
- Why Dylan McKay is the perfect boyfriend [Buzzfeed]
- Saoirse Ronan could have been a Lohan [Evil Beet]
- GIFs from Cannes [Popsugar]
- Cat massages a dog [CDAN]
- Heather Graham is so pretty [Celebslam]
- What is Lucy Hale wearing? [Moe Jackson]
38 Responses to "Sheryl Crow believes her brain tumor was caused by heavy cell phone use"