Victoria Beckham goes to lunch with chubby baby Harper: the cutest thing ever?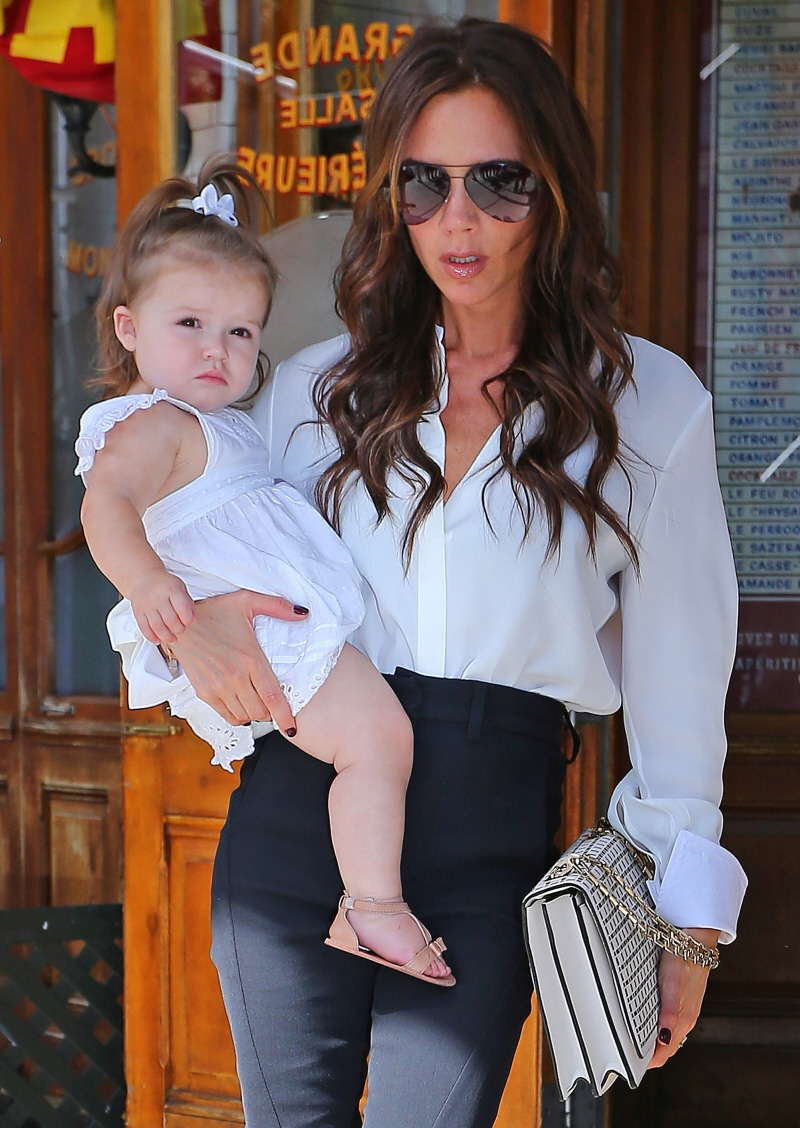 CHUBBY BABY!! God, I love Harper Seven Beckham. She's absolutely adorable, and I simply like Posh Beckham more because of Harper. How adorable are these photos? How sketchy is it that Posh and Harper have basically the same sized thighs? Anyway, these are some new photos of Posh and Harper at lunch yesterday at Pastis. I love Harper's eyelet dress, and Harper's insistence on always wearing bows. She's perfect. In 16 years, I want Harper to get together with Flynn Kerr-Bloom.
Meanwhile, I forgot that Victoria was actually showing two lines at New York Fashion Week. On Sunday, she showed her higher-priced "Victoria Beckham" line (which included eveningwear, etc), and yesterday, Victoria showed her Victoria by Victoria Beckham line, which is her "economic ready-to-wear" line. Both lines were surprisingly well-received, especially Victoria by Victoria Beckham. Posh discussed her easy line:
Victoria Beckham's latest collection for her contemporary line was inspired by her Los Angeles lifestyle. The singer-turned-designer showcased her spring/summer 2013 for her Victoria, Victoria Beckham range at New York Fashion Week yesterday (11.09.12) and she says she wanted to reflect her more casual side.

Victoria – who lives in Los Angeles with soccer star husband David and their four children – said: "With this sportier approach and a laid-back ease these dresses represent everything I wanted to achieve with the line. I often get asked how living in LA has influenced my aesthetic and this season Californian street style has been a key inspiration. 'For me, that sense of nonchalance embraces the new fresh attitude to femininity I wanted to convey while staying true to the essence of the label."

A sunbleached palette and laidback vibe were evident in the collection of 60s-inspired dresses and prints included poppy florals and layered polka dots.

The dresses were not as tight-fitting as her more high end Victoria Beckham line and had a more daywear feel about them.

Victoria – who watched the show with 14-month-old daughter, Harper, sat on her lap – also said she wanted her sense of humour to come out in the collection.

She revealed: "This is my fun side. It's what I wear for the other half of my life. I have four kids. I really do like to have fun."
Do you think Posh likes to have fun? I'm not so sure. I think Posh is a good mum (truly) and I think she loves her family a great deal, but I'm not sure if she's really "fun". I get the feeling that Posh is the rule-setter in the Beckham household. And I think David gets to be the "fun parent".
PS… I don't think Posh's pants are as flattering as she thinks.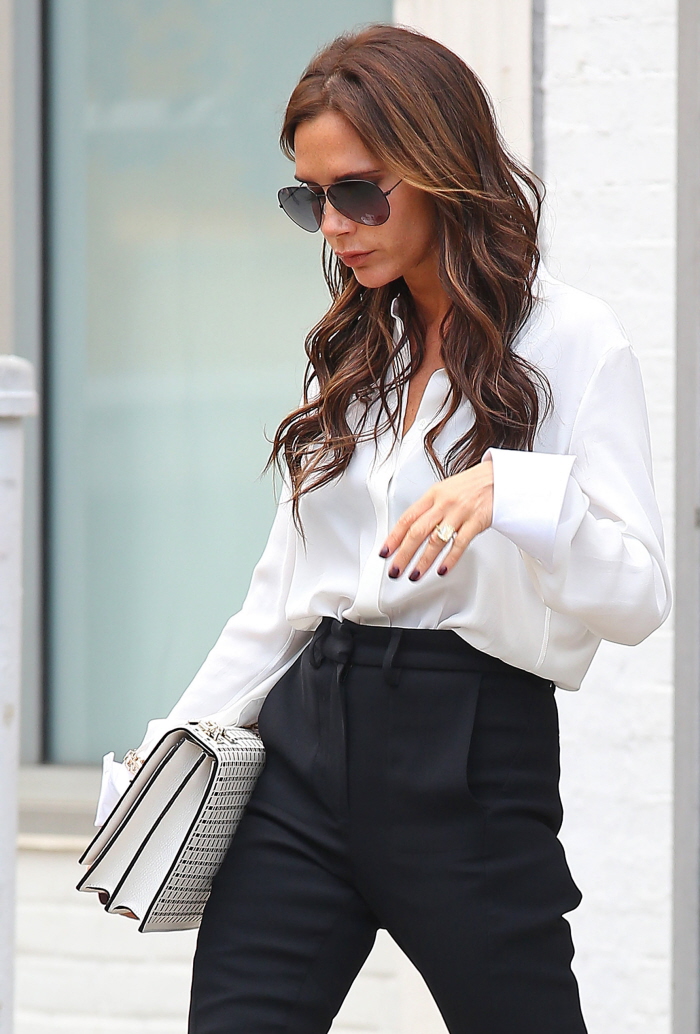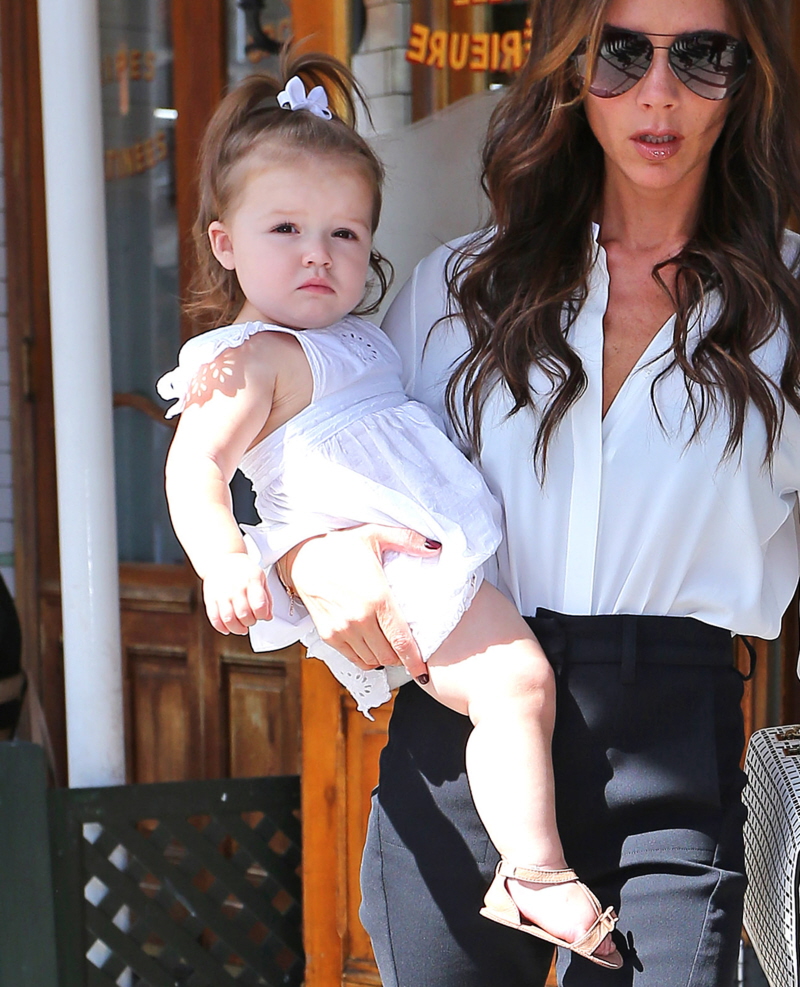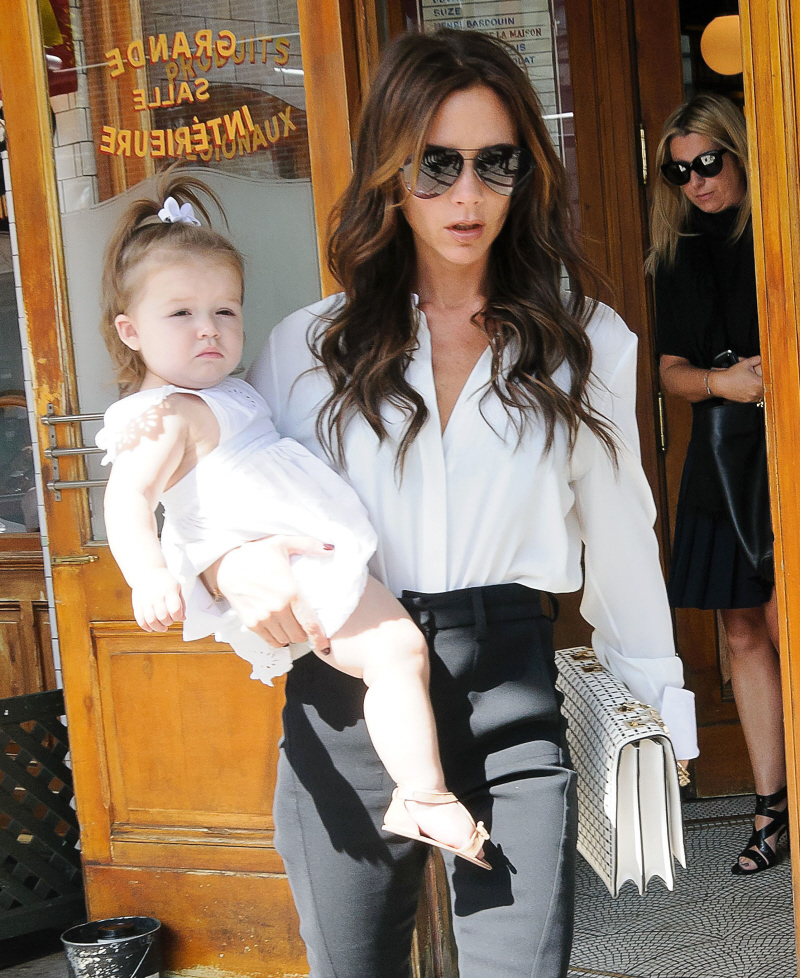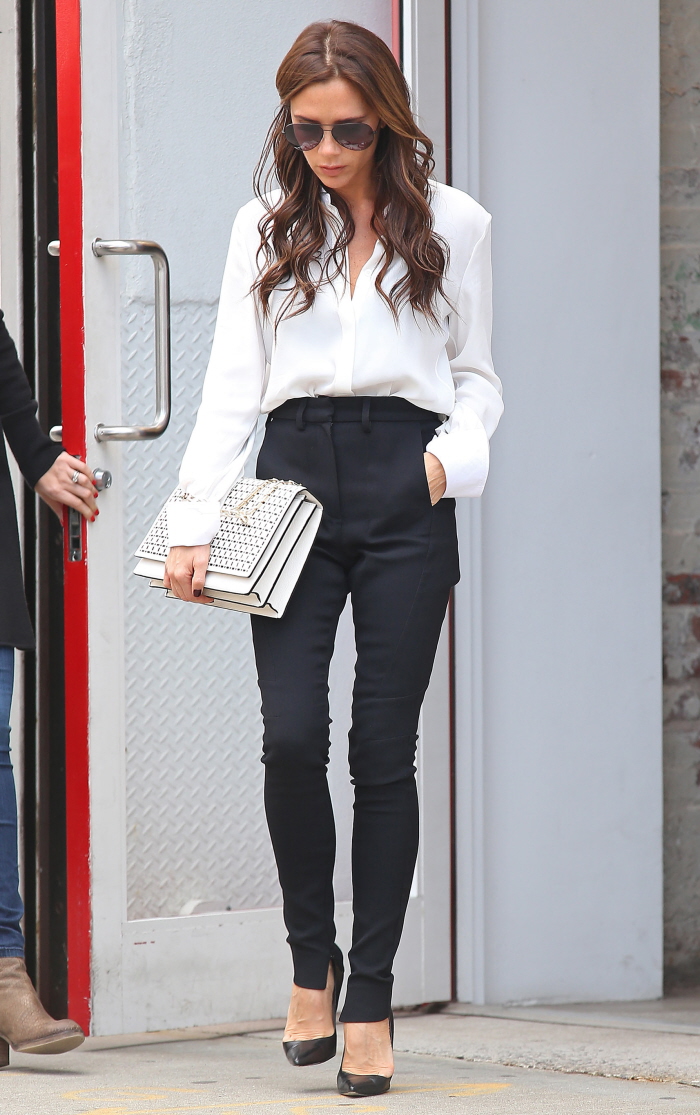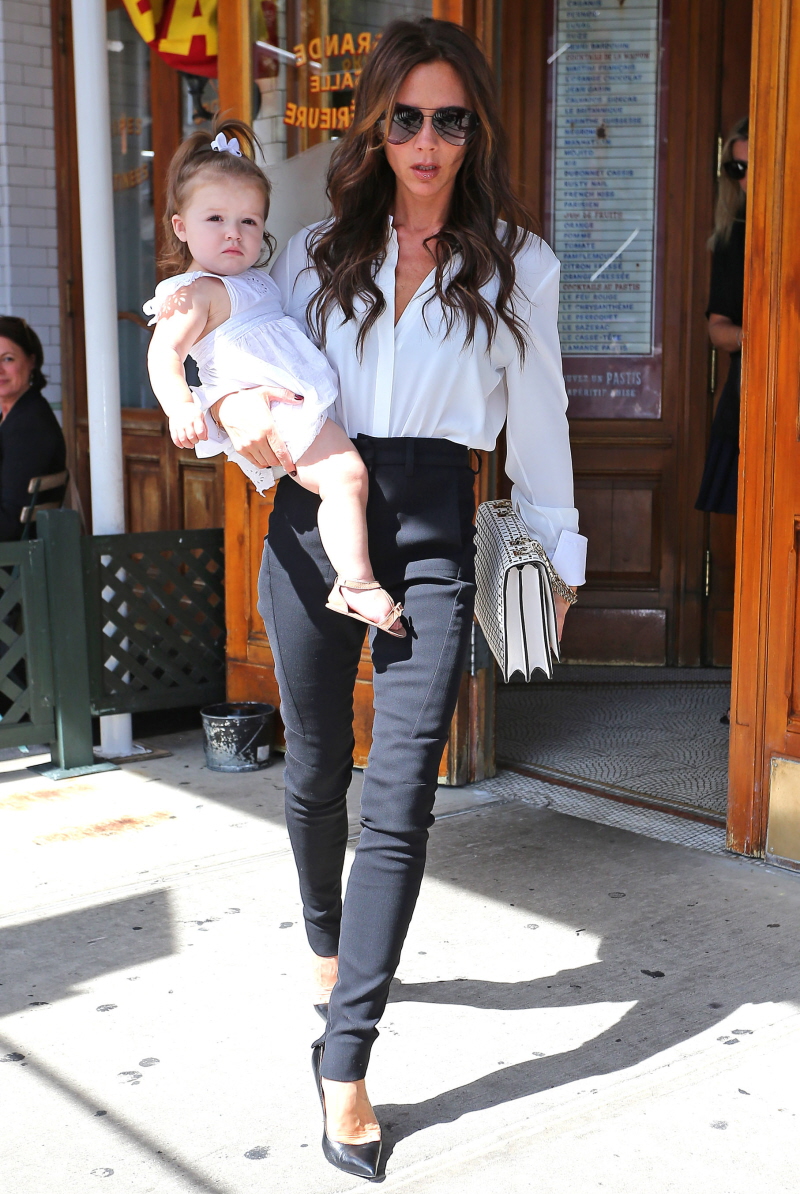 Photos courtesy of WENN, Fame/Flynet.

Written by Kaiser

Posted in Babies, Victoria Beckham

- Zach Galifianakis is awesome [Buzzfeed]
- Prince at the Billboard Music Awards [D-Listed]
- Bieber's Billboard look [Go Fug Yourself]
- Married to Medicine recap [Reality Tea]
- Celebrity first marriages [Pajiba]
- The last Mad Men baffled a lot of people [Lainey]
- Karolina Kurkova's crazy hot dress [Moe Jackson]
- Jennifer Garner on set [Popsugar]
- Kitten vs. Lizard [CDAN]
- Doetzen Kroes' great butt [Celebslam]
- Shameless star Jeremy Allen White [OMG Blog]
- RIP Ray Manzarek [Bossip]
75 Responses to "Victoria Beckham goes to lunch with chubby baby Harper: the cutest thing ever?"