Duchess Kate gives her second public speech in Malaysia: improving?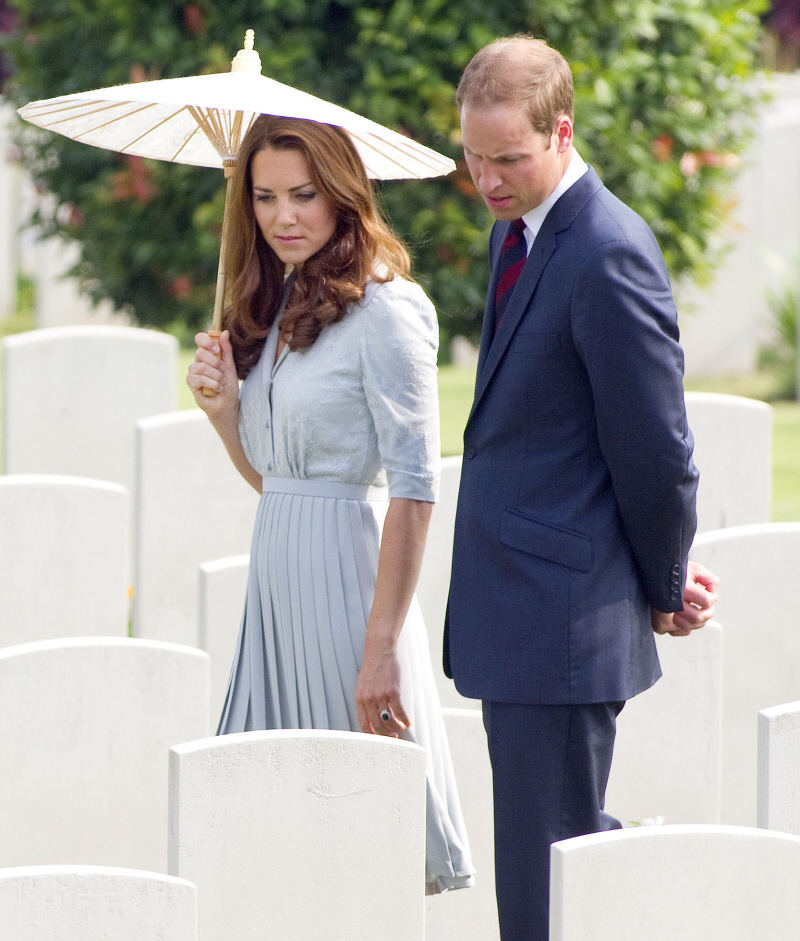 These are even more photos from William and Kate's Singapore leg of their Grand Asian Tour. These pics are from the "last day" in Singapore, which was… today? Right? Singapore is ahead of us, so these events took place during the day in Singapore. First, Will and Kate visited the Kranji War Memorial, and Kate wore Jenny Packham once again. The Packham is the pale blue dress with a pleated skirt, some sort of fussy embroidery on the top, and buttons! Kate loves her buttons. I actually like this dress, especially for the appearance to a war memorial – it's sober and respectful, classy and quietly feminine. I'm glad she didn't do a bold print here.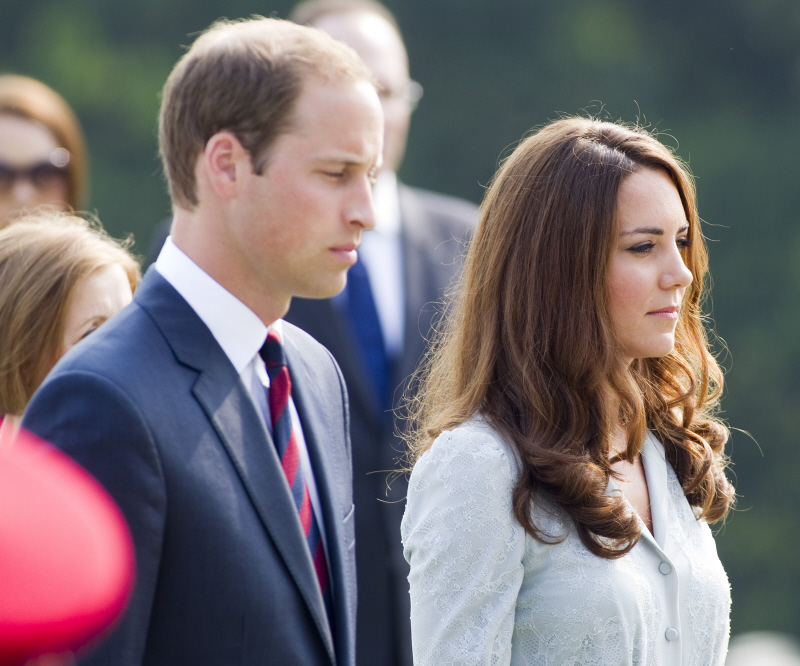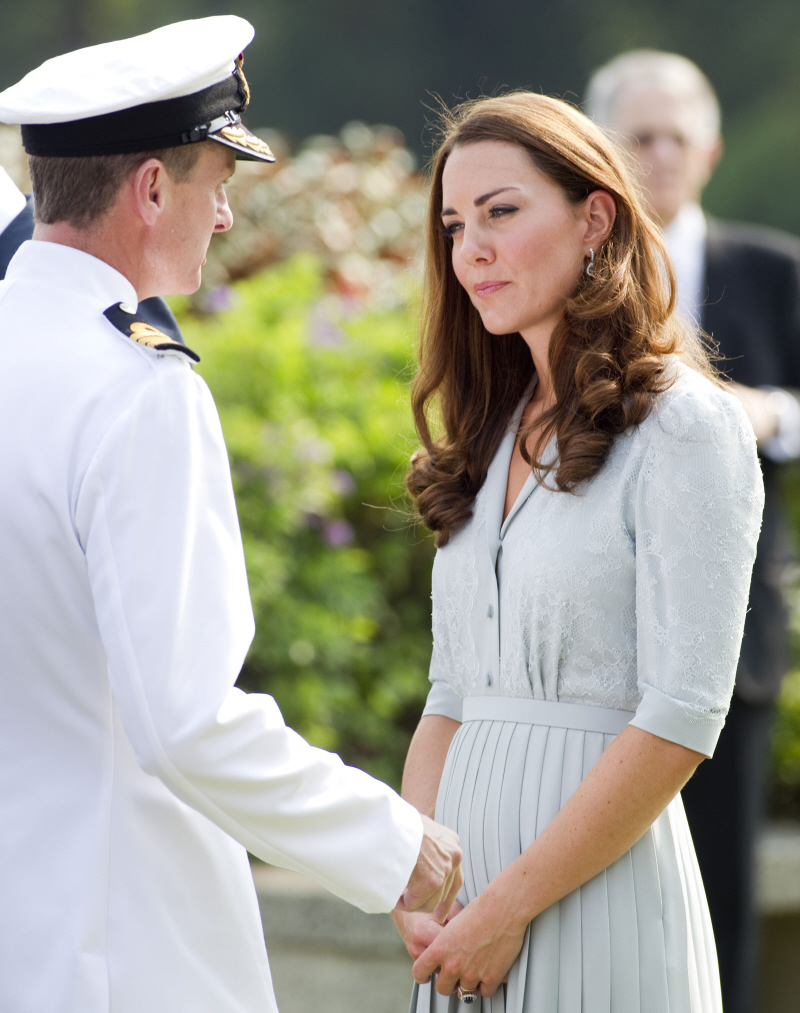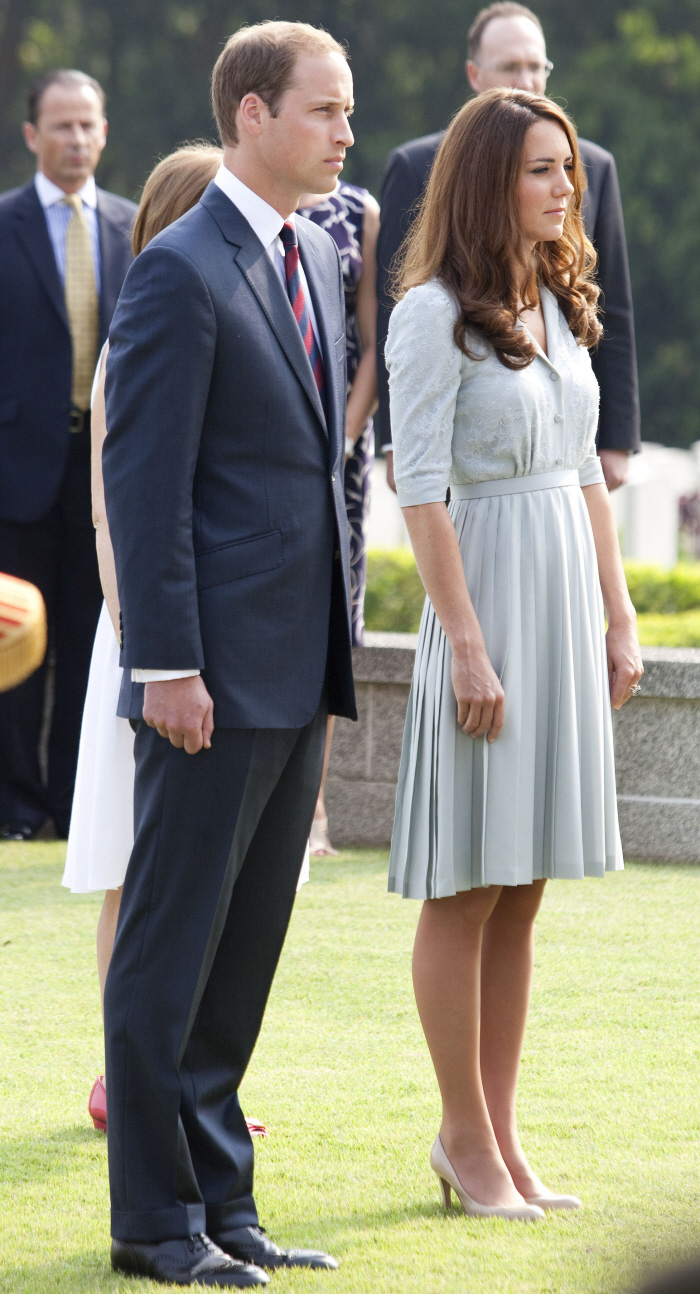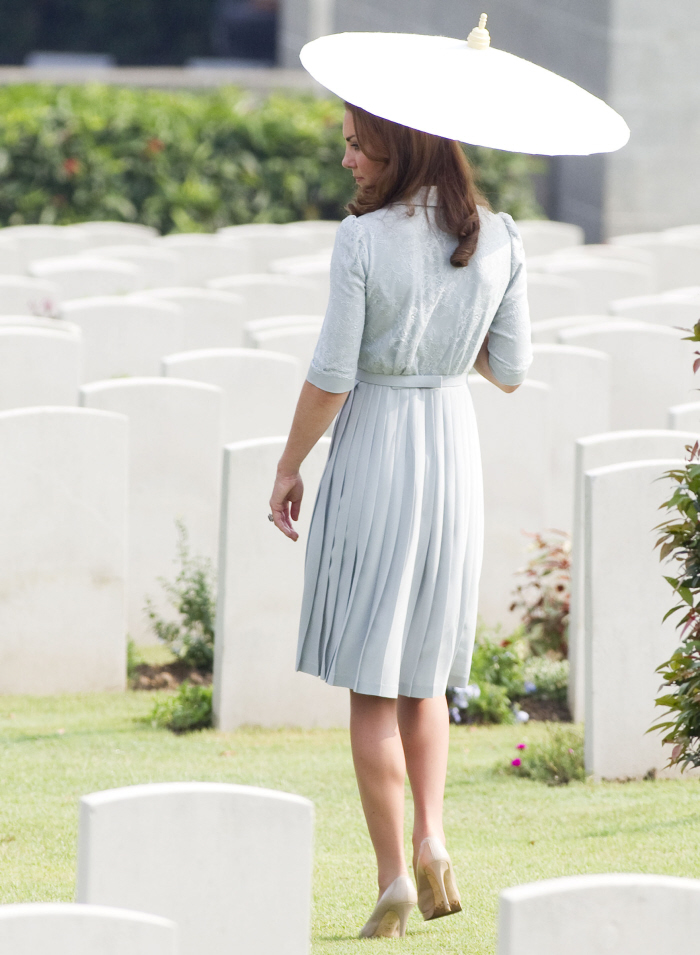 Last night, Kate did another costume change for an evening reception hosted by the High Commissioner in Singapore. This was a bold printed dress by Erdem, another designer Kate has worn before (notably during her last tour, last year). Another pleated skirt, another appearance with her hair down. I would really like it if Kate made the somewhat old-fashioned delineation between daytime hairstyles and evening hairstyles, between daytime makeup and evening makeup. This is one of her biggest style problems, in my book – her makeup in consistently too heavy and overdone for daytime appearances and her hair in consistently too undone and unpolished for evening appearances.
Also – Kate is drinking water with the toast, so obviously she's pregnant, right? In which case William must be pregnant too, since he's toasting with water as well. Could it be that Will and Kate simply don't want to get hammered and have to battle a hangover in the middle of their tour? Us Weekly had another theory – both Will and Kate are currently taking preventative malaria medication, which should not be mixed with alcohol. Also – after this evening reception, Will and Kate took a break! Of course. They had a date night "private dinner" back at their hotel.
Next stop: Malaysia! Will and Kate are already there. And Kate has given her second public speech!! She gave her first public speech earlier this year, and… well… she's not going to set the world on fire with her oratory skills. What I'm looking for is consistent improvement, and an ability to give a speech without fiddling with her hair constantly. Here's her speech:
There is some improvement. She didn't seem as deathly scared this time, and her voice doesn't seem as strangled this time – she's obviously being overly-prepped with elocution lessons in an attempt to give her a posh accent. But she needs to work on memorizing more of her speeches so she won't have to check the written text four times per sentence. I would suggest this – instead of overly-prepping her with tips about her accent, her handlers need to build her confidence and encourage her to get comfortable with script. And if you think I'm being too harsh… Kate is 30 years old. Enough.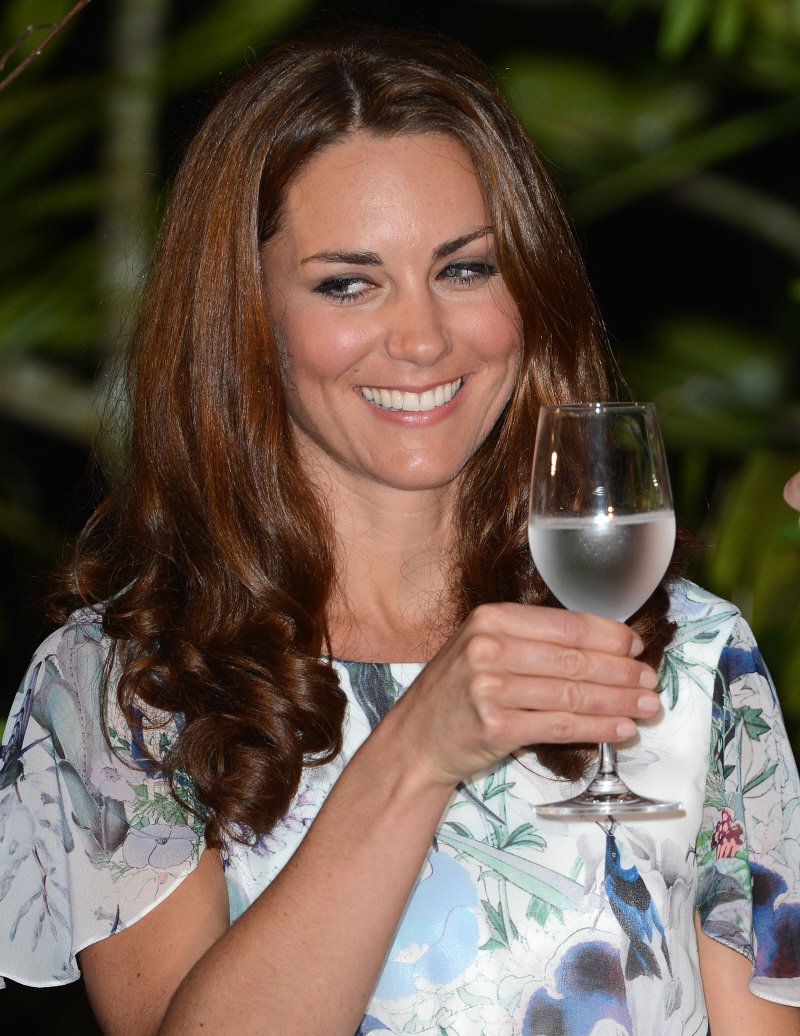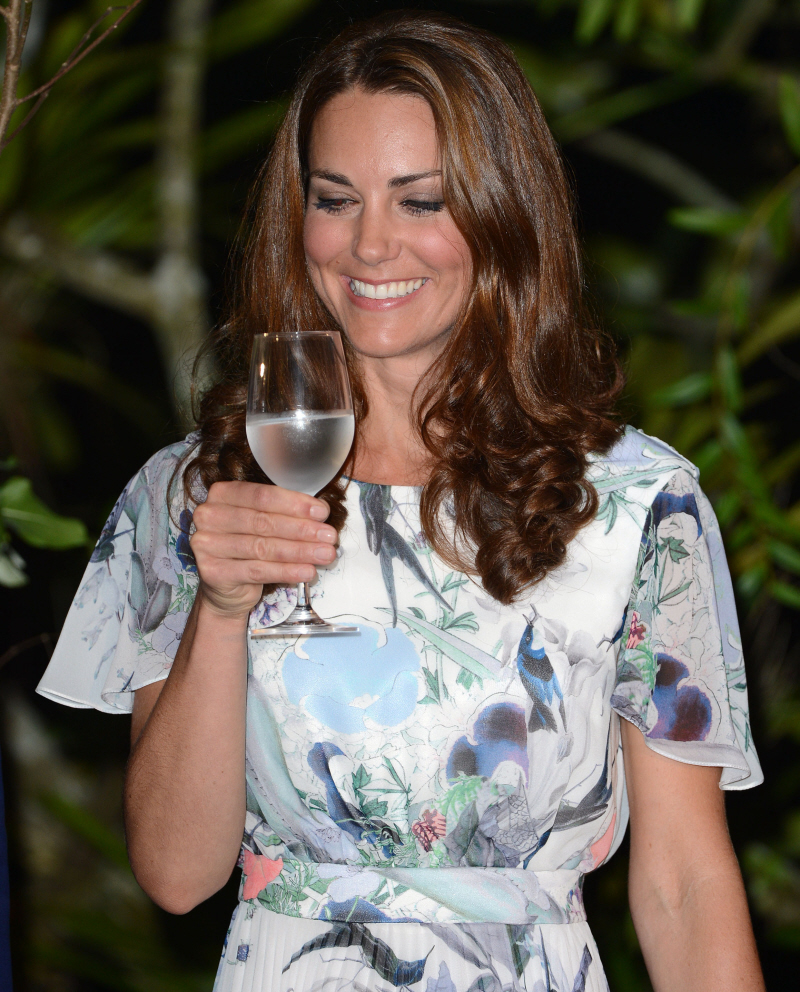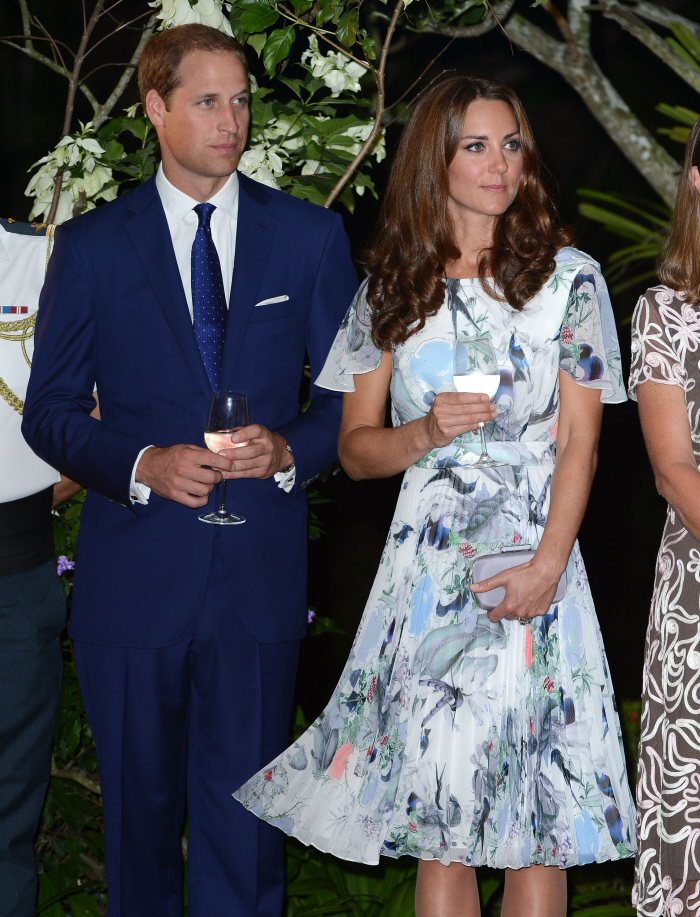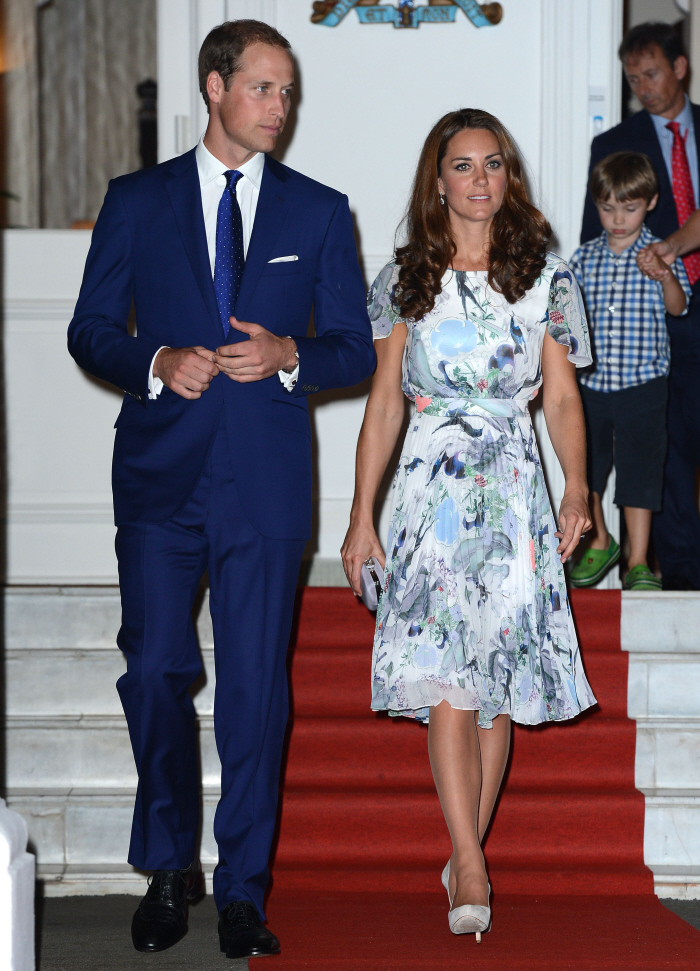 Photos courtesy of WENN.

Written by Kaiser

Posted in Fashion, Kate Middleton, Prince William

- Friends reunion on Ellen [Popsugar]
- Lindsey Vonn watches Tigers kids [Lainey Gossip]
- George Michael fell out of a car going 70mph [D-Listed]
- Real Housewives of Orange County recap [Reality Tea]
- New Man of Steel trailer [Pajiba]
- Jared Padalecki's hot bod [Buzzfeed]
- Doctors confirm Taylor Swift's new boobs [Evil Beet]
- Catherine Zeta-Jones finished treatment [CDAN]
- Anna Paquin hates the paps [Celebslam]
- Lance Armstrong is gross [The Blemish]
- What is Barbara Palvin wearing? [Moe Jackson]
- This is Petra Nemcova? [SVC]
120 Responses to "Duchess Kate gives her second public speech in Malaysia: improving?"