Lindsay Lohan arrested in NYC for hitting pedestrian, leaving scene of the crime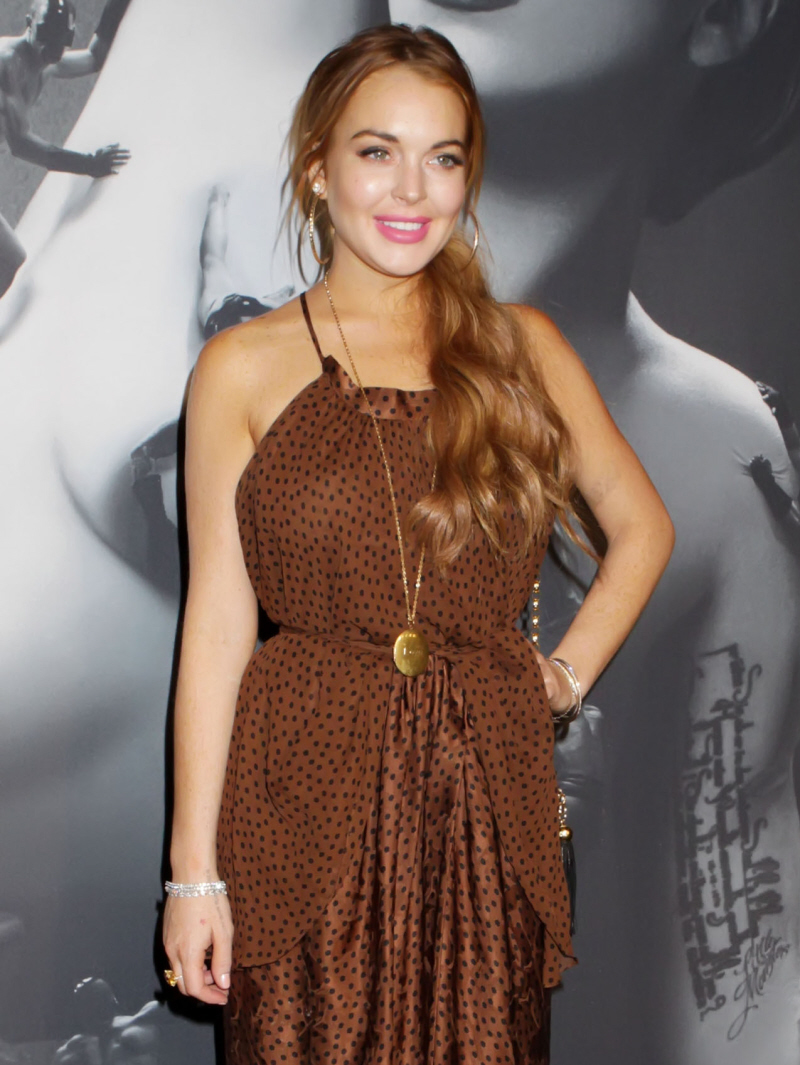 Prepare to clutch your pearls. The Cracken was arrested early this morning! She was just sitting in her pristine apartment, reading her Bible and sipping a glass of water when BAM! She was arrested. No, of course not. She was out clubbing like a crackie with some of her friends/dealers/sycophants in New York City and The Cracken hit some poor guy with her Porsche when she was parking, and then she and her peeps just walked away from her victim and went into her hotel. She was arrested a short time later.
Lindsay Lohan was arrested for leaving the scene of an accident early this morning after allegedly clipping a pedestrian in downtown Manhattan … TMZ has learned.

Law enforcement sources tell TMZ, Lindsay was pulling in to park her Porsche Cayenne near the Dream Hotel in downtown NYC when — at a very low speed — she allegedly hit the knee of a 30-something year old guy. That was around shortly after midnight.

We're told one of Lindsay's passengers in the SUV got out and checked the vehicle for damage, and then LiLo and co. went inside the hotel.

We're told someone called police while Lindsay was inside … and when she walked out of the hotel — around 2:30AM ET — officers arrested her.

According to our sources … Lindsay was booked for leaving the scene of an accident — a misdemeanor — and then released with a desk appearance ticket … meaning she did not have to pay bail before release.

We're told alcohol was not involved.

We're told the alleged victim was hospitalized … however, he was not knocked down or dragged, and didn't have any visible injuries.

This arrest could absolutely trigger a probation violation in Lindsay's jewelry theft case because one of the conditions of probation is she OBEY ALL LAWS.

Even without a conviction, Judge Stephanie Sautner — the judge in the jewelry theft case — could haul Lindsay's butt into court if there's probable cause to believe she committed a crime.
Yeah, I doubt anything will happen. Even though this went down in NYC, and that gives me a small twinge of crack-hope that she'll have to face the consequences for something, anything, I doubt it. The California legal system will be like, "Huh? What happened? It probably wasn't important. I sentence you to a friendly pat on the firecrotch!" And the NYPD will probably be the same, God knows.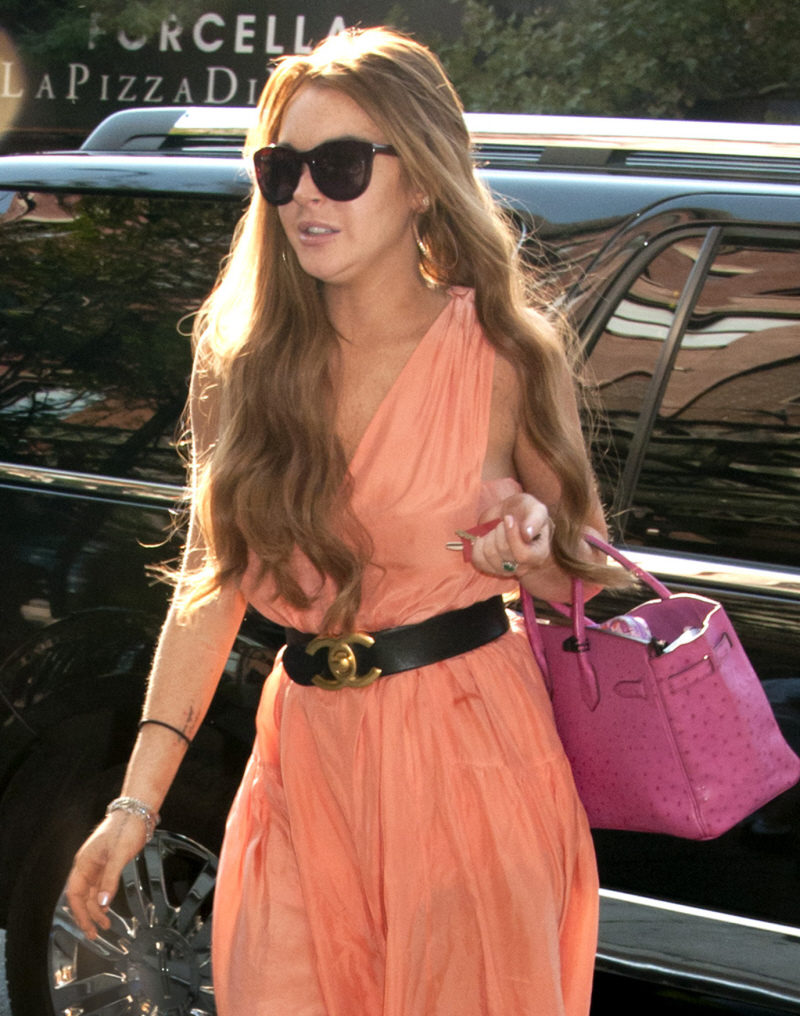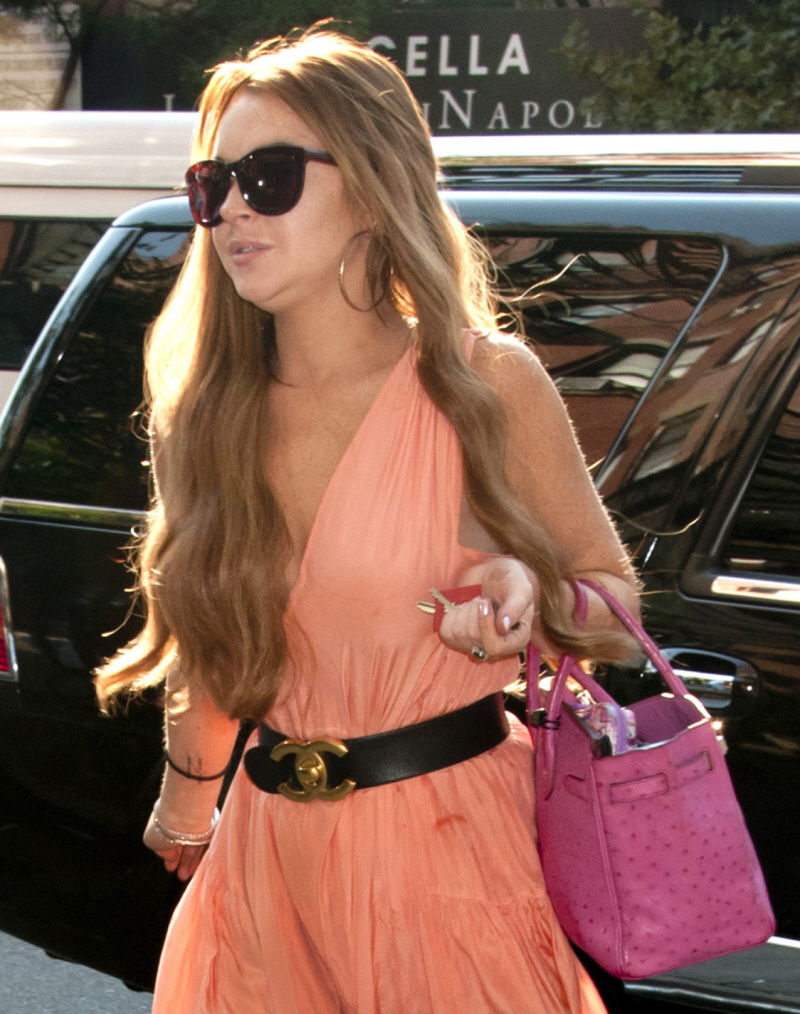 Photos courtesy of WENN.

Written by Kaiser

Posted in Arrests, Lindsay Lohan

- Mariah Carey lip synced on American Idol [CDAN]
- Colin Firth is looking good [Lainey Gossip]
- Internet celebrity charged with murder! [D-Listed]
- What is Paz Vega wearing? [Go Fug Yourself]
- New bachelors on The Bachelorette [Reality Tea]
- Goodbye to The Office [Pajiba]
- Bachelor Sean's fiance cheats on him [Evil Beet]
- Britney Spears out with her man [Popsugar]
- Nina Dobrev works it [Popoholic]
- Cindy Crawford needs to lay off the 'tox [Celebslam]
- Who said it: Carrie Bradshaw or The Dalai Lama? [Buzzfeed]
161 Responses to "Lindsay Lohan arrested in NYC for hitting pedestrian, leaving scene of the crime"