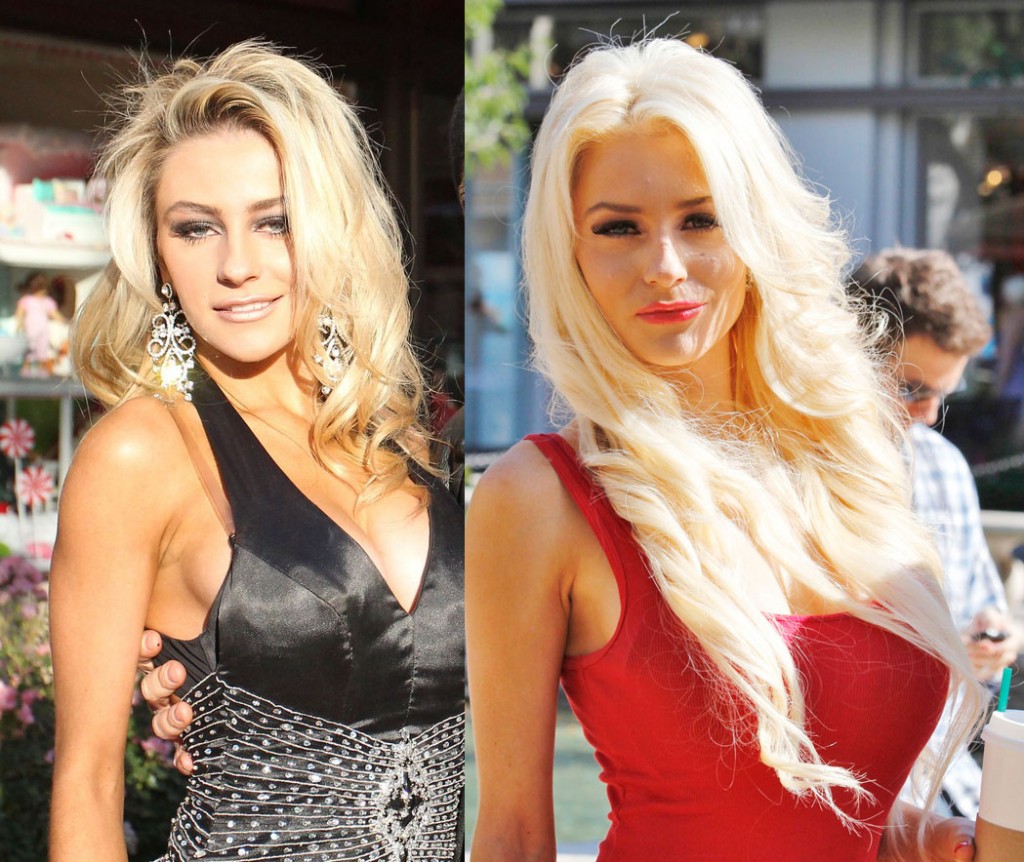 We got a request to cover this story, so I figured why not? Otherwise I was just going to ignore it, as we've done with most Courtney Stodden stories lately. How many times can you say the same thing about this predictable sexed-up child and her lecherous aging husband? Plus, is it even her fault? I know technically she's an adult now, but it's like her mom just passed her off on someone else to care for except Courtney has to have sex with him. I don't like thinking about it.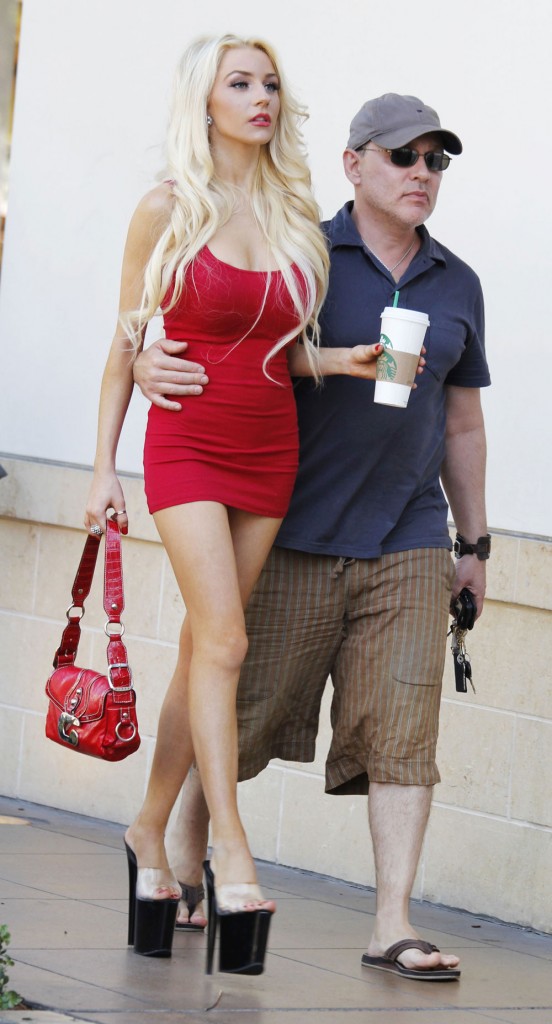 Anyway Courtney is on the new season of Couples Therapy with her creepy husband-dad, Doug Hutchison. That trainwreck premieres on October 3. As part of the lead-up, VH1 has released a preview (below) in which Courtney is sporting her 1.0 face. (Even if she had something already done at that point it wasn't as noticeable as it is now.) She looks like a different model, like the "sister" version of her former fembot self.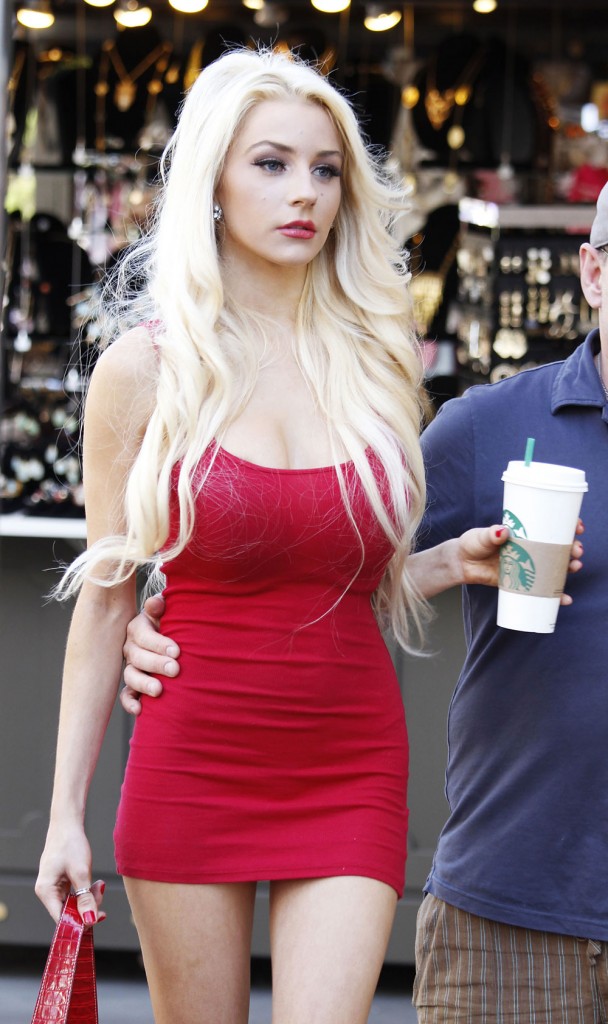 I think she had a nosejob and/or fillers, although people are saying she just looks different due to makeup alone. I know some of you will agree. Courtney's mom calls the rumors "ridiculous" and said "she's doing her makeup differently—that's all it is! Courtney decided she wanted to change her makeup. She went for a lighter, more natural look, old Hollywood kind of look." This chick is as old Hollywood as Lohan is, but I have to say she looks way prettier and younger without the spackle and with lighter hair. Now there's something even creepier about that relationship. Courtney's mom went on to add "All she did was lighten her hair, used a lighter shade of makeup and tanner, and not use as much eyeliner. She told me, 'I want to do it differently' and all of a sudden they say she's had plastic surgery!" Yes it's so ridiculous to assume that a girl who got a boob job at 16 did something to her face a couple of years later.

Getting back to the video preview of Couple's Therapy, it's SO creepy when Doug snarls that he didn't wait until Courtney was 21 to marry her because he "didn't want to." Then he puts his hand on her knee and it's gross. This is why I haven't covered these people, I just don't like thinking about them.
At least Courtney switched out her stripper heels for another pair. Those old ones must have been getting rank. Also, I like her face now, but I wouldn't recognize her at all if you didn't tell me who she was and she wasn't wearing her signature hooker look.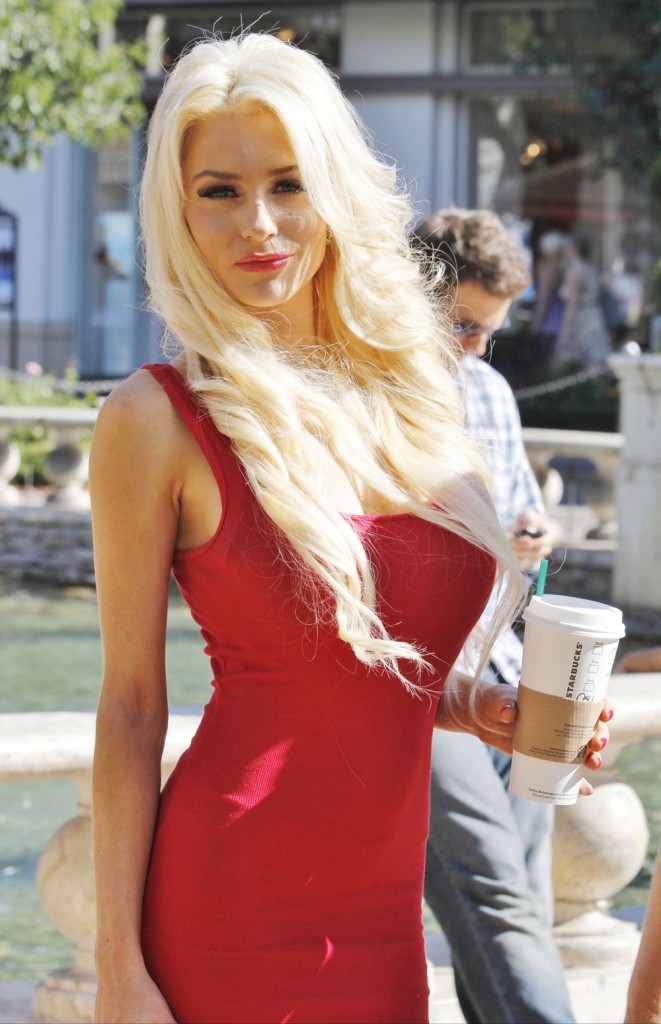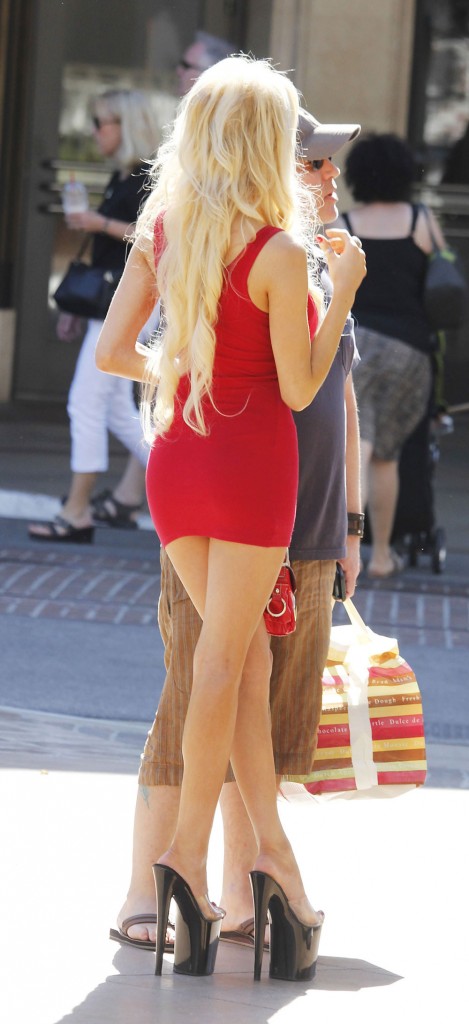 Photo credit: WENN.com and PCNPhotos