Christina Hendricks in pale grey Siriano at the Emmys: awful or improving?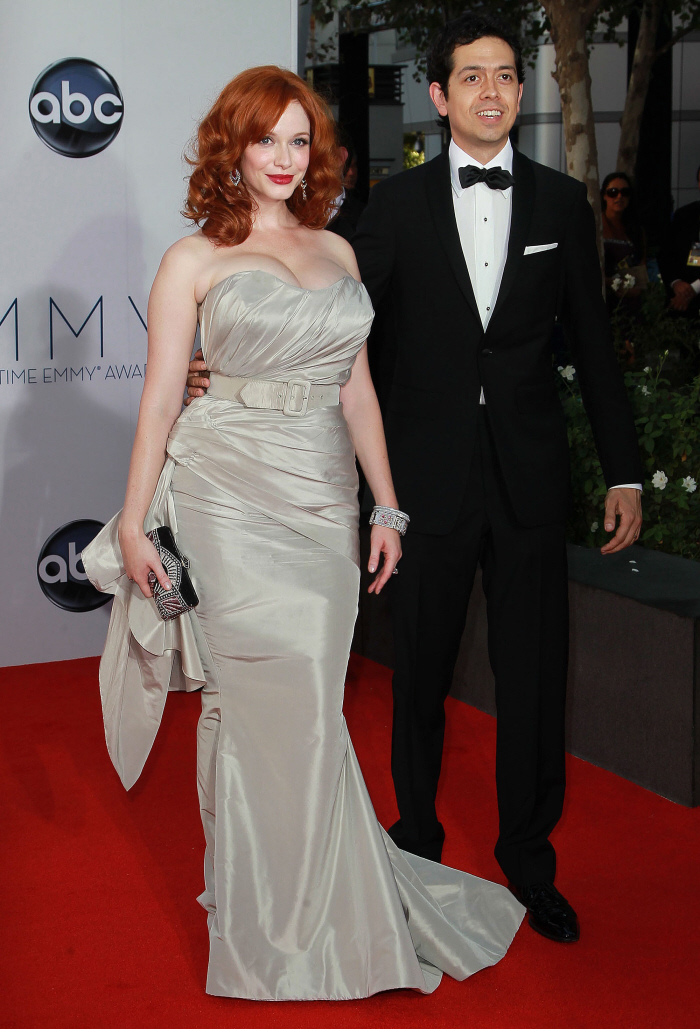 My mom and I were on the phone during the Emmys red carpet show, and when Christina Hendricks came up to talk to Ryan Seacrest, all my mom could say was "BELT." All I could say was "Jayne Mansfield." That's what it was like. Christina is obviously an embarrassment of riches when it comes to T&A, but this dress… ugh. Christina's Christian Siriano gown was not the right color, first of all. She's so pale, and I wish she would get out of the habit of wearing such light colors. They wash her out. As for the design… well, at least she was showing off her small waist, you know? I think her boobs are so big, people forget that she has stuff below the boobs. But the dress was very "Ginger Jayne Mansfield." Which is to say "How can you pay any attention to anything else after seeing that tit buffet?" Sidenote: I was genuinely disappointed that Christina lost Supporting Actress in a Drama.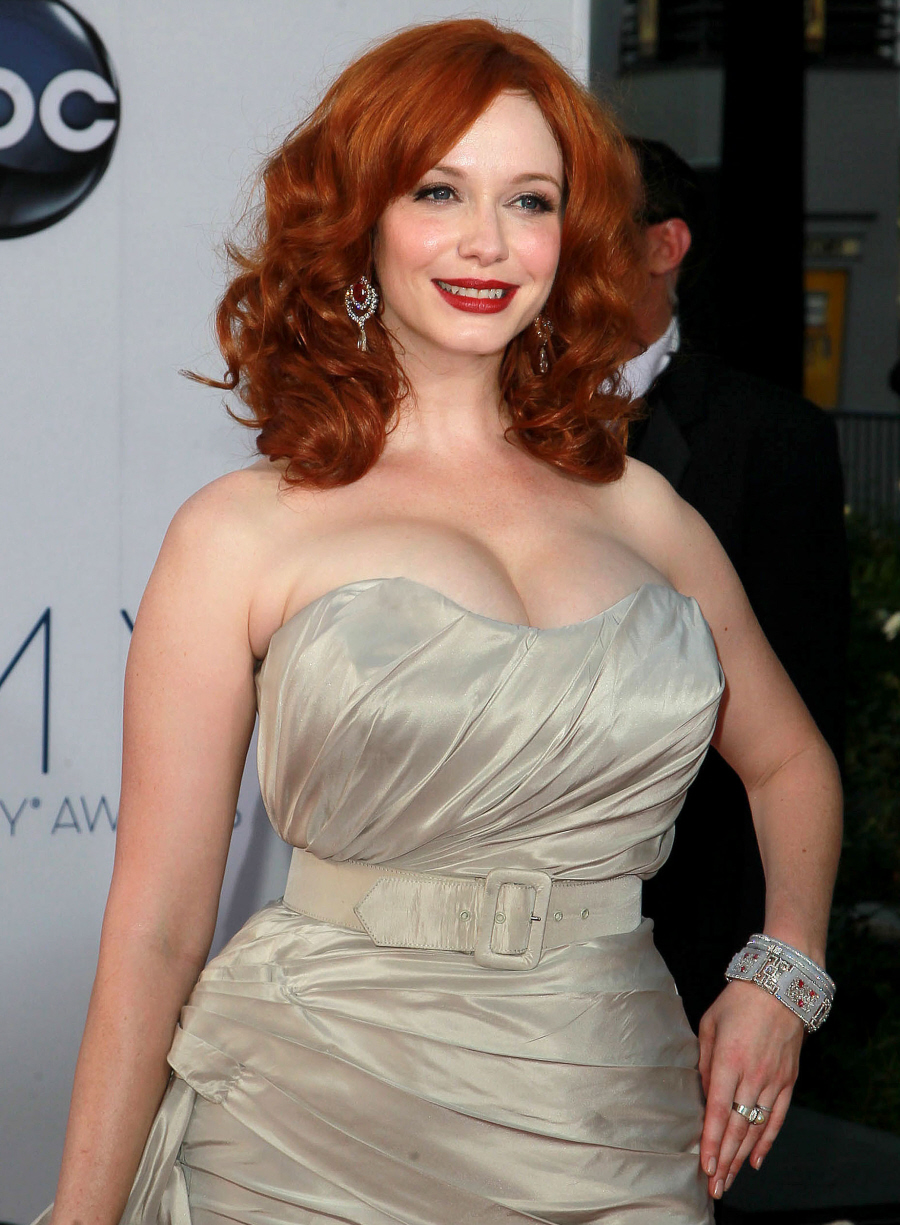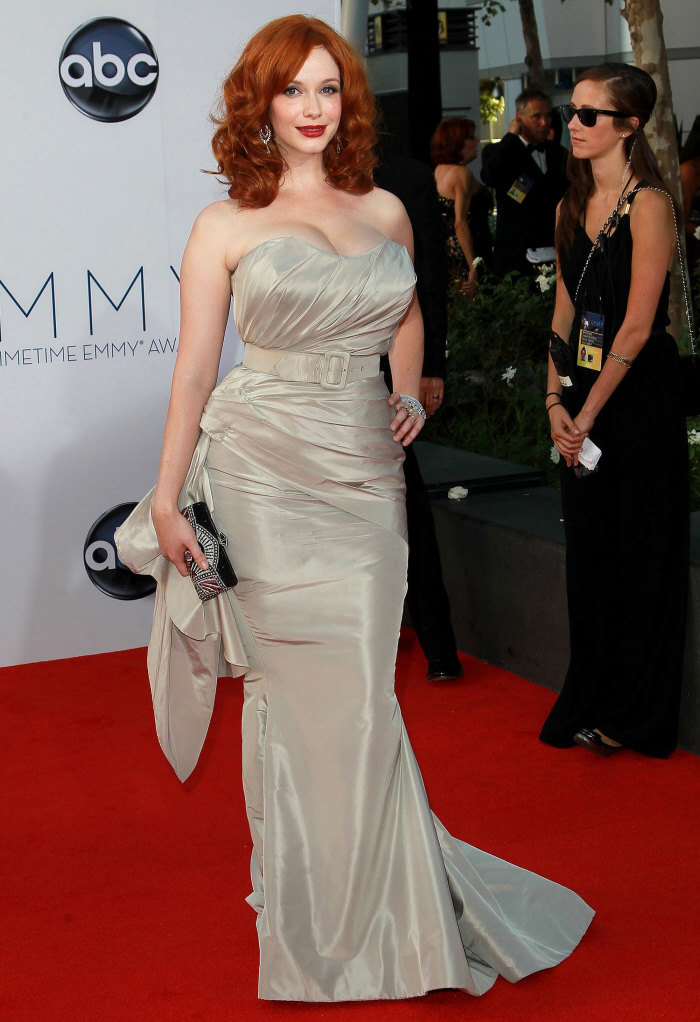 January Jones in Zac Posen. I hated the dress and I loathed the styling. I might feel differently about the dress if January's styling had been different, but I can't unsee this mess. I understand that January's hair is that color for a film or whatever – but there's no excuse for that greasy-looking, unflattering hairstyle, nor for that immature-ish makeup job.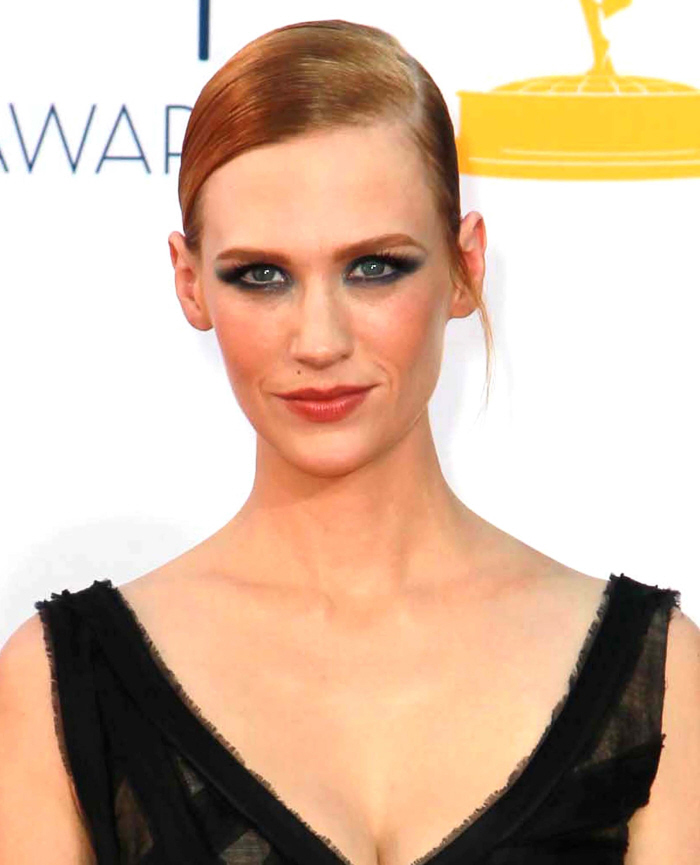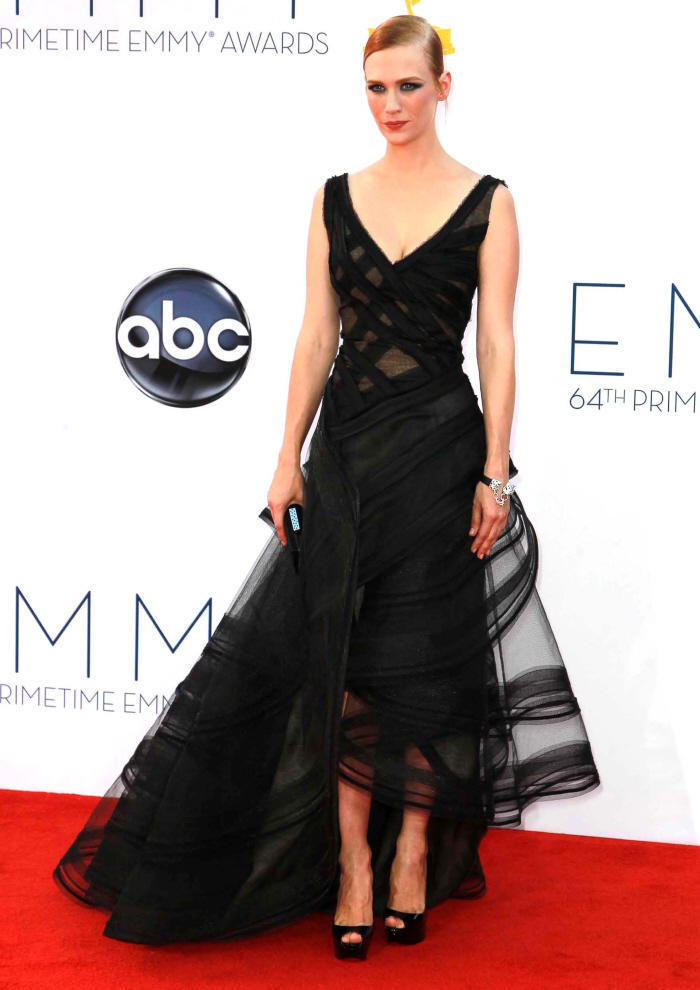 Jessica Pare in Jason Wu – she was the best dressed of all of the Mad Men women, I thought. That being said, I blame Mad Men's 17 LOSSES on her and her stupid Megan character.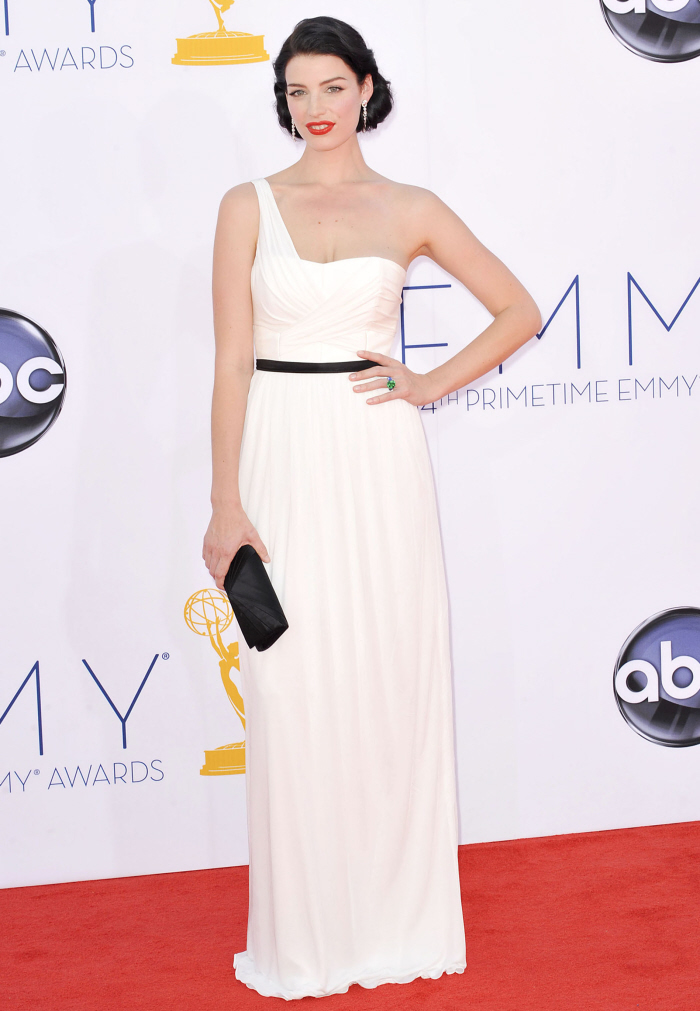 Elisabeth Moss in Dolce & Gabbana. It was really awful, all of it. I'm sorry, but she can't pull off this shade of blonde. If she just went up a few shades, it might be better. But this is awful. And I don't like the dress at all. The material looks dated and the cut of the dress is terrible.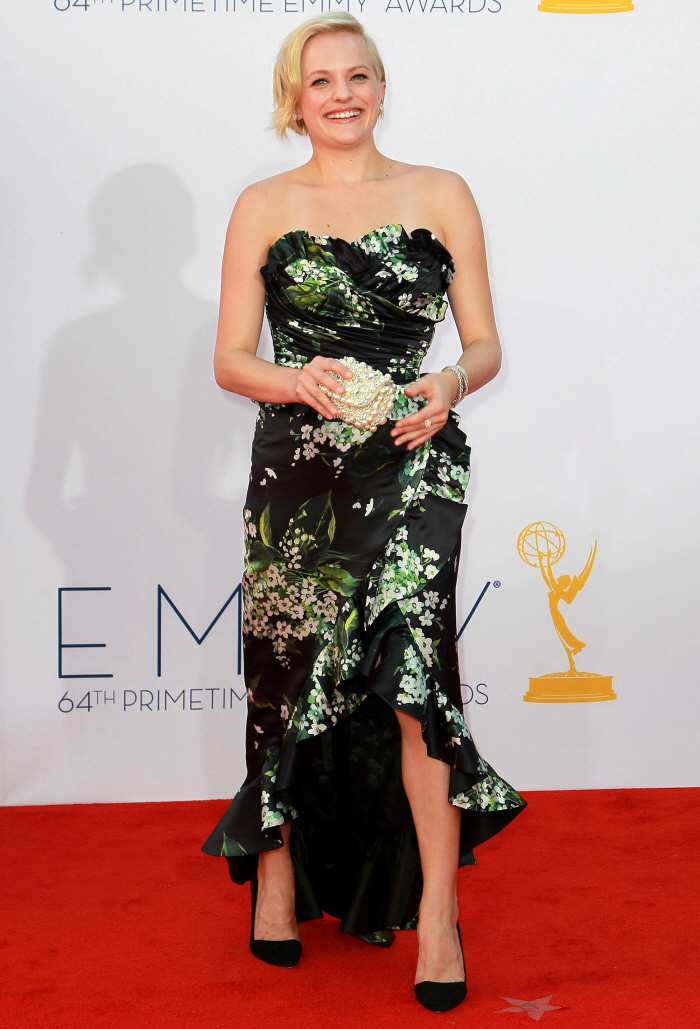 Photos courtesy of WENN.

Written by Kaiser

Posted in Christina Hendricks, Fashion, January Jones

- Mariah Carey lip synced on American Idol [CDAN]
- Colin Firth is looking good [Lainey Gossip]
- Internet celebrity charged with murder! [D-Listed]
- What is Paz Vega wearing? [Go Fug Yourself]
- New bachelors on The Bachelorette [Reality Tea]
- Goodbye to The Office [Pajiba]
- Bachelor Sean's fiance cheats on him [Evil Beet]
- Britney Spears out with her man [Popsugar]
- Nina Dobrev works it [Popoholic]
- Cindy Crawford needs to lay off the 'tox [Celebslam]
- Who said it: Carrie Bradshaw or The Dalai Lama? [Buzzfeed]
89 Responses to "Christina Hendricks in pale grey Siriano at the Emmys: awful or improving?"