Jennifer Garner in grey Givenchy at the Variety event: boring or lovely?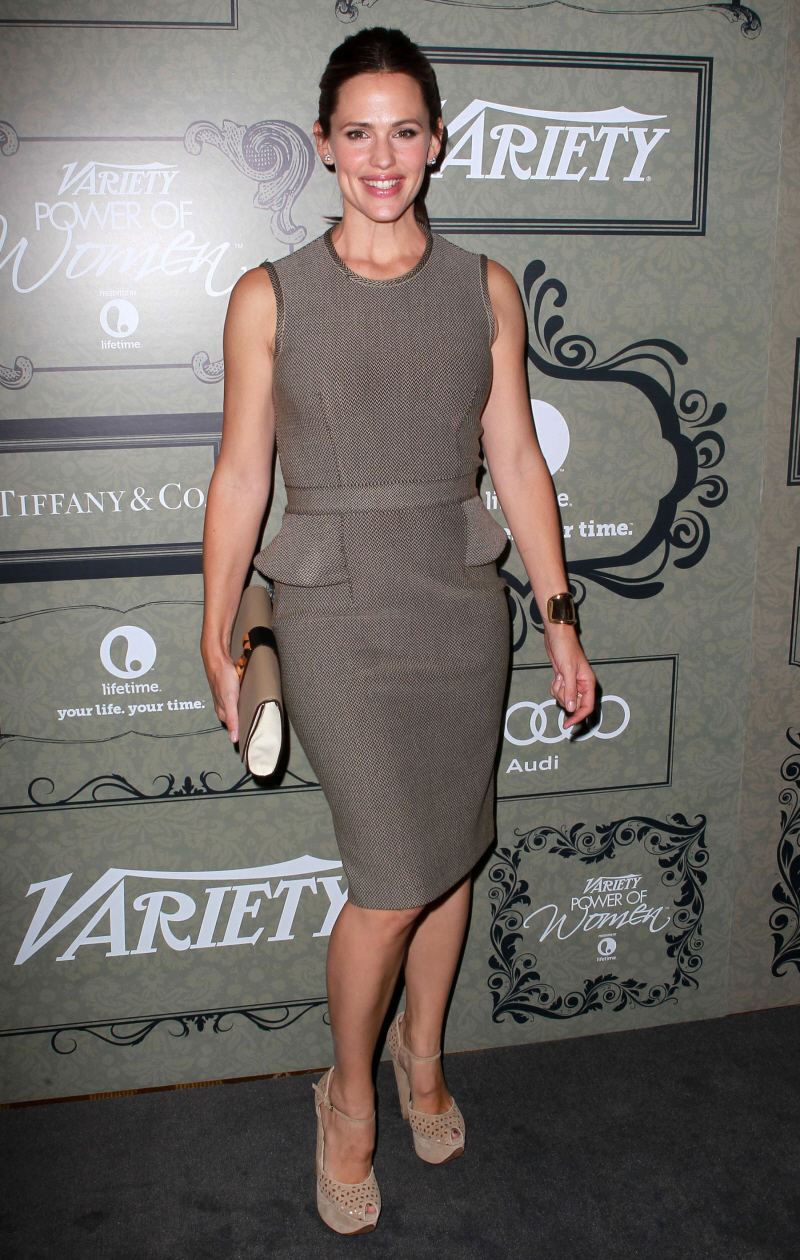 These are more photos from Friday night's "Annual Power of Women" event, which was hosted by Variety and Lifetime. Actresses and entertainers received awards for their charitable and philanthropic work. As I said before, the event got some A-listers and such, so it turned out to be a pretty great event, photo and fashion-wise. First up: Jennifer Garner in Givenchy. Yeah… I'm sorry to all of the Garner fan-girls out there, but I don't think she looks very good here. The grey color is so boring (on a woman who has issues bringing her own sparkle to clothes, you know?), the fluttery hip detail is just dumb, and the top of the dress looks really binding and ill-fitting. I also think her hair is blah – she looks like she just pulled it back into a ponytail for Violet's soccer practice or something. And the SHOES. Dear God, the shoes are amazingly terrible. Something nice: her body looks good. Pretty, simple makeup. And her jewelry is nice.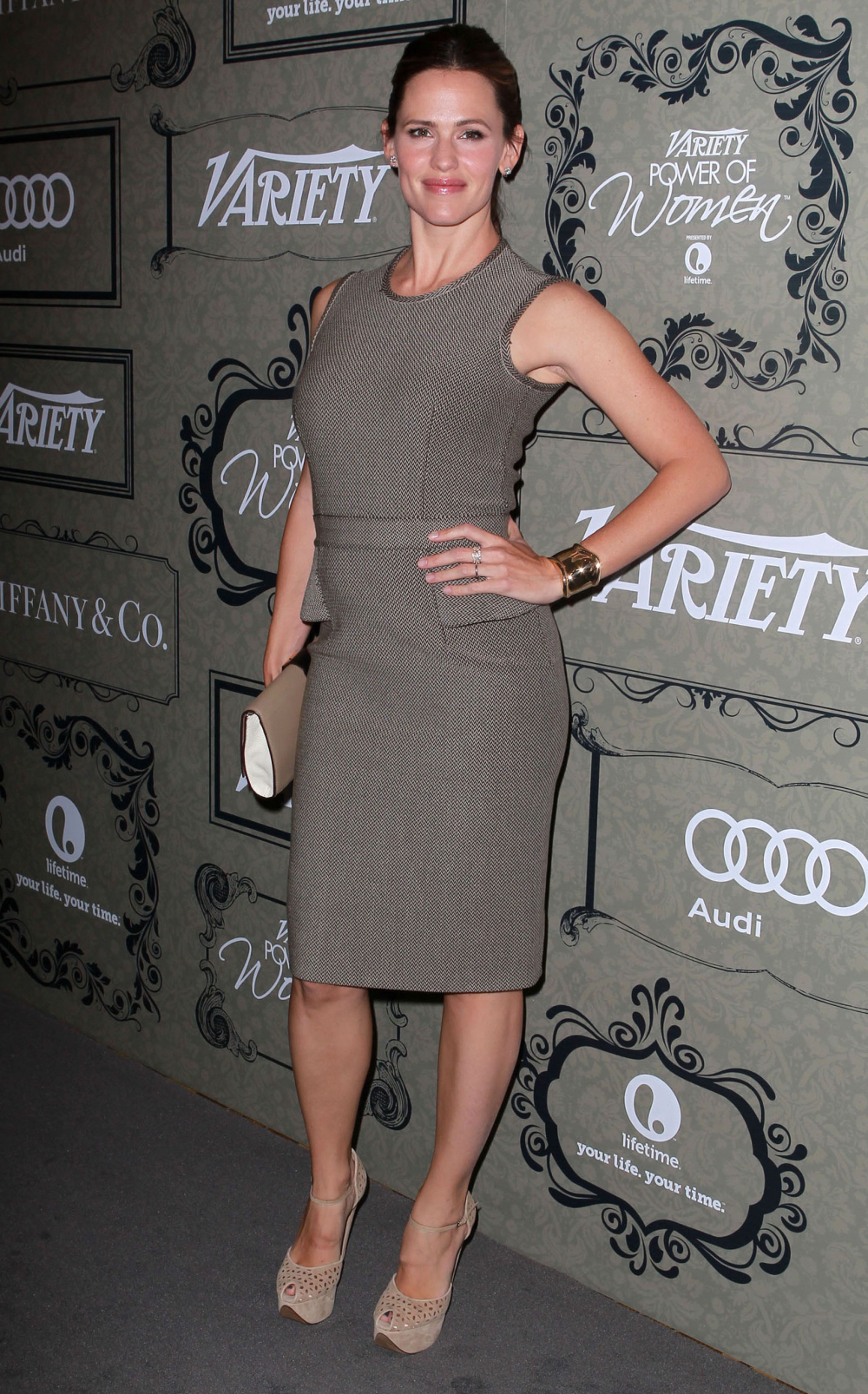 Here's Ashley Greene in a Roland Mouret dress – Halle Berry was also wearing Mouret. Will you hate me if I say that I like Ashley's dress more? Just in general. I don't get the weird bunching in the mid-section, though. Is that a design flaw or an Ashley Greene flaw?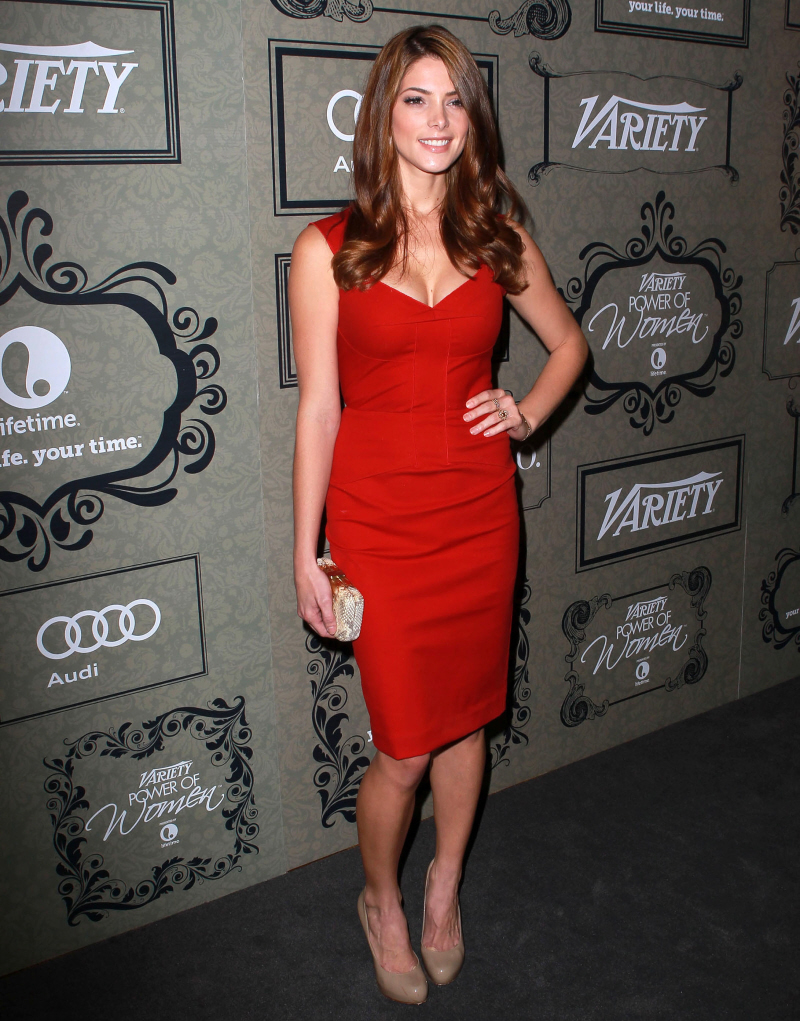 Jessica Biel in Gucci. I think we've already seen this exact dress featured on some magazine covers, but this might be the first red carpet appearance for the dress. And does Jessica do it justice? Eh. The dress feels very 1970s to me, but weirdly updated. Like, Jessica's mother wore the original floor-length dress to Studio 54 and Jessica found the dress in the attic and she had it recut to suit her. The shoes are Louis Vuitton. I don't hate them. Jessica's bangs look a bit better too – not so shaggy and long. She had them trimmed.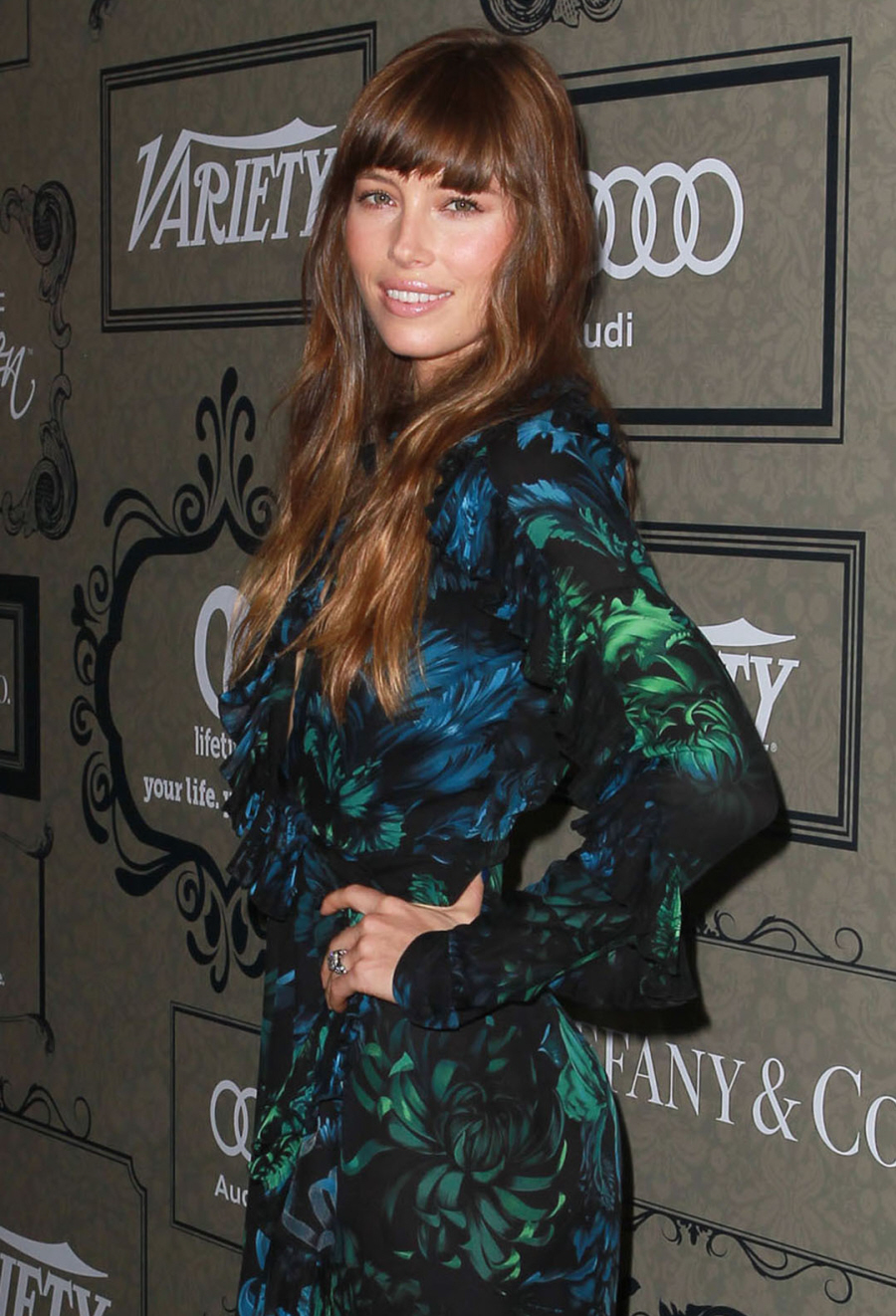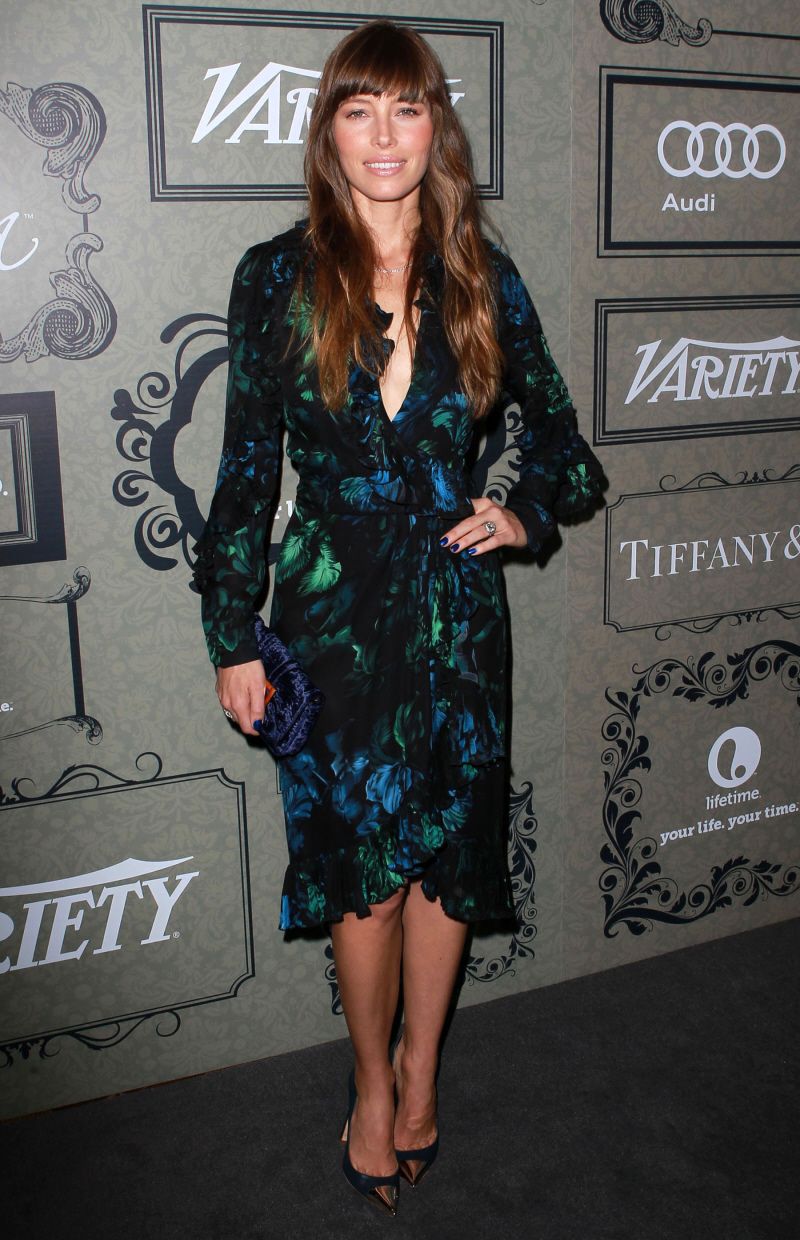 Stacy Keibler is so proud of herself! She managed to reemerge once again as George Clooney's girlfriend and all is well with the world. Time for a victory lap through a big industry event. Notice that George is not contractually obligated to show up for Stacy at HER events. Stacy's dress is Theory. Everybody is doing weird zipper details these days. Eh. Her hair looks better, right?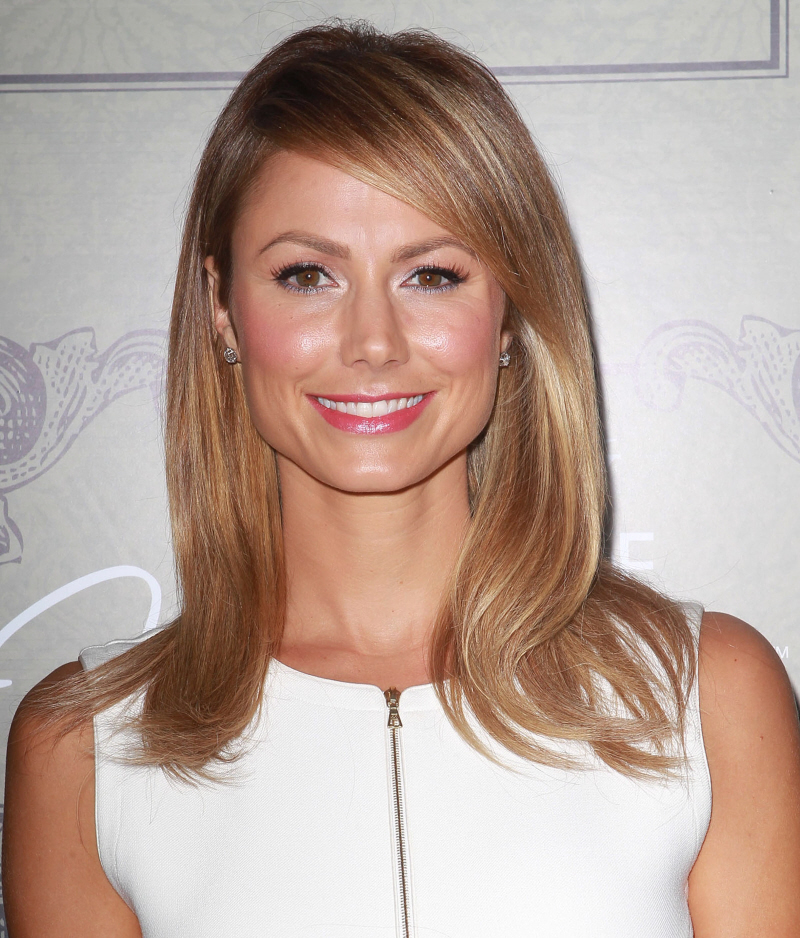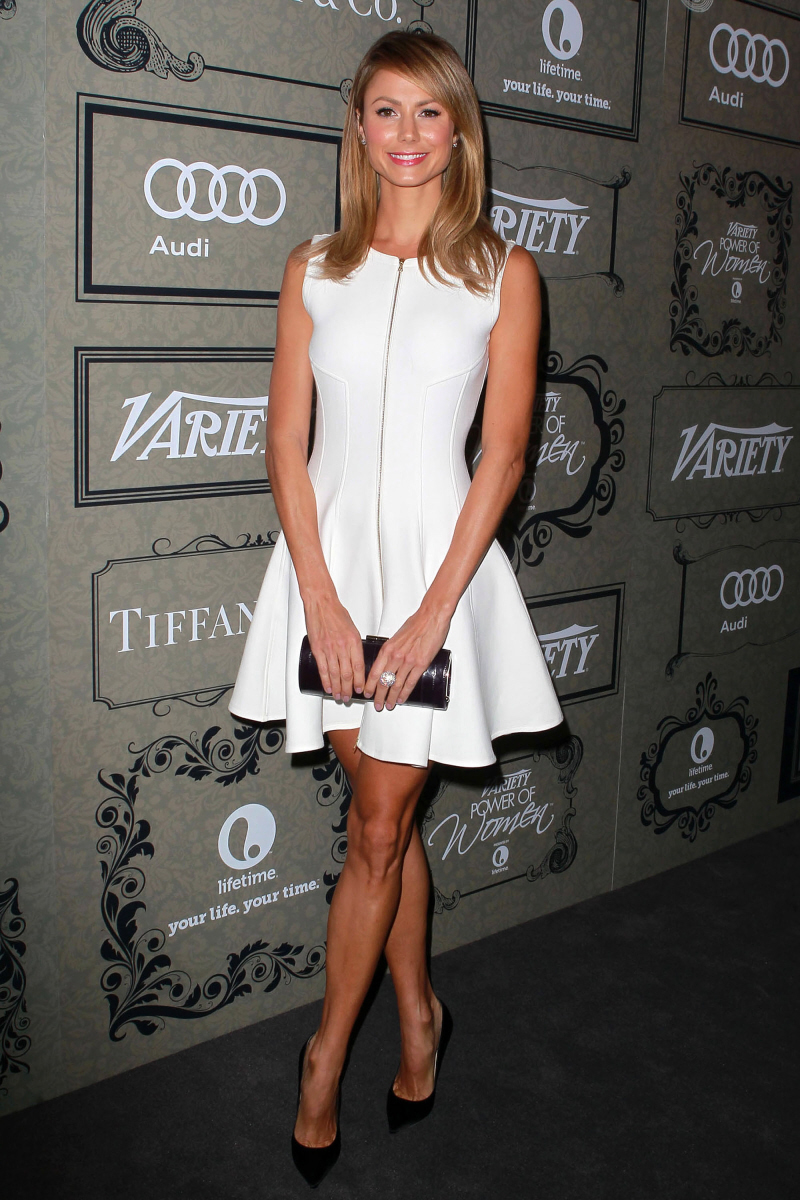 Photos courtesy of WENN.

Written by Kaiser

Posted in Fashion, Jennifer Garner, Jessica Biel, Stacy Keibler

- Friends reunion on Ellen [Popsugar]
- Lindsey Vonn watches Tigers kids [Lainey Gossip]
- George Michael fell out of a car going 70mph [D-Listed]
- Real Housewives of Orange County recap [Reality Tea]
- New Man of Steel trailer [Pajiba]
- Jared Padalecki's hot bod [Buzzfeed]
- Doctors confirm Taylor Swift's new boobs [Evil Beet]
- Catherine Zeta-Jones finished treatment [CDAN]
- Anna Paquin hates the paps [Celebslam]
- Lance Armstrong is gross [The Blemish]
- What is Barbara Palvin wearing? [Moe Jackson]
- This is Petra Nemcova? [SVC]
36 Responses to "Jennifer Garner in grey Givenchy at the Variety event: boring or lovely?"