Lindsay Lohan crack heisted $15,000 worth of clothes from 'Scary Movie 5′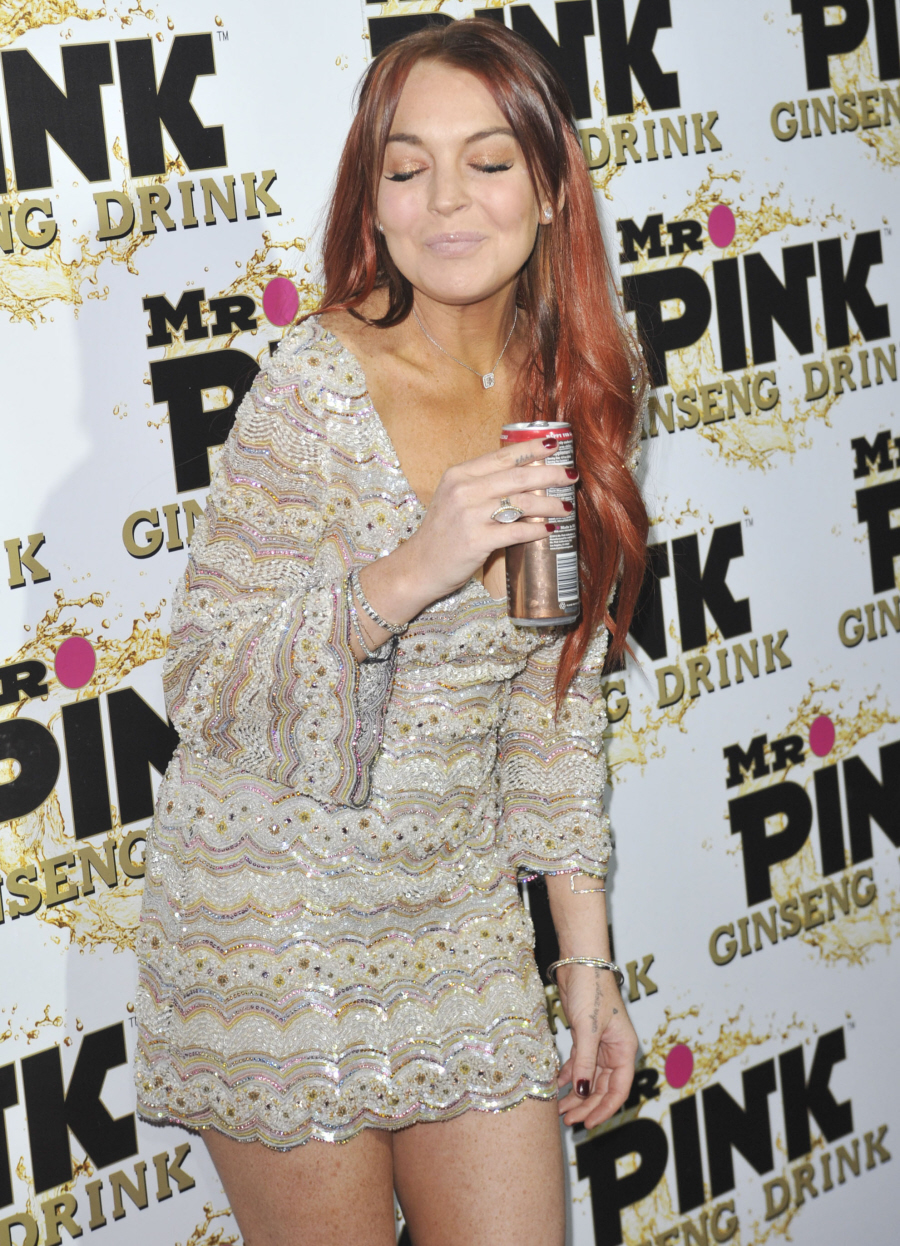 I didn't cover the Lindsay Lohan thing yesterday, because I just didn't feel like it. Lindsay live-tweeted some dumb nonsense during Monday night's presidential debate, but really all that she did was try to get some famous people to talk to her via Twitter. It was pathetic – you can read about it here. Meanwhile, Lindsay is back in NYC (clubbing like a crackie), maybe because she's worried her father will come to her Beverly Hills home (??) again and try to do some kind of cracked-out "intervention". There's a new, horrible wrinkle with that too – Michael told TMZ that he "recruited" Dr. Drew for the Cracken Intervention That Never Was. Because it's not like Lindsay doesn't already loathe Dr. Drew too – for good reason. The man is a hack. Anyway, Dr. Drew apparently recommended another intervention specialist for Michael, and that's the dude he brought to Lindsay's house.
In other Cracken news, Radar reports that she stole $15,000 worth of clothing from the set of Scary Movie 5. Because of course.
Lindsay Lohan has earned the nickname "sticky fingers" again, because a new report claims the troubled actress stole $15,000 worth of clothing from the set of Scary Movie 5!

According to an insider, the clothes were on her wardrobe racks and Lindsay felt entitled to take and keep whatever she wanted.

"It was the talk of the set in Atlanta," a source told the new issue of the National Enquirer.

"The clothes were on her wardrobe racks. Some nice tops and skirts and other items were gone. I guess Lindsay thought she was entitled to it, like free soap at a hotel. All the other actors knew about it, but the producers just put it down to the price you had to pay for doing business with Lindsay."

The source also goes on to explain that Lindsay didn't like the role she was cast in the movie, and only showed up to the set after she was threatened with legal action.

"Even unreliable Charlie Sheen was concerned that Lindsay wouldn't show up for the September shoot in Georgia," the source said.

"The wardrobe people were unhappy about the missing clothes, but at the end of the day the producers decided it was more trouble than it was worth to try and get them back."
Yeah. Obviously. This happened. The only thing that surprises me is that people are still surprised by Lindsay's crack-thievery. Every single person in the world should know by now that she's a crackie klepto. We can beat our breasts about her horrible family and all of that, but you know what? Bitch just likes to steal sh-t. It really is that simple. She likes to steal crap and no one ever makes a fuss about it because they don't want to deal with her crack antics.
Oh, and I somehow missed this stuff about her "new boyfriend" – a dude named Josh Chunn. He's a "former cheerleader" and current "fitness trainer" and he's already talking to the press about her, saying stuff like "I've been trying to get Lindsay to focus. But how do you get her to focus with all the stuff going on around her? I can barely focus" and "She's a strong girl. She's cleaning up. I just want her to be okay. I want us to be okay." I guess he's LA-based, though, so why is she in NYC now? Hm. You can read more about him here.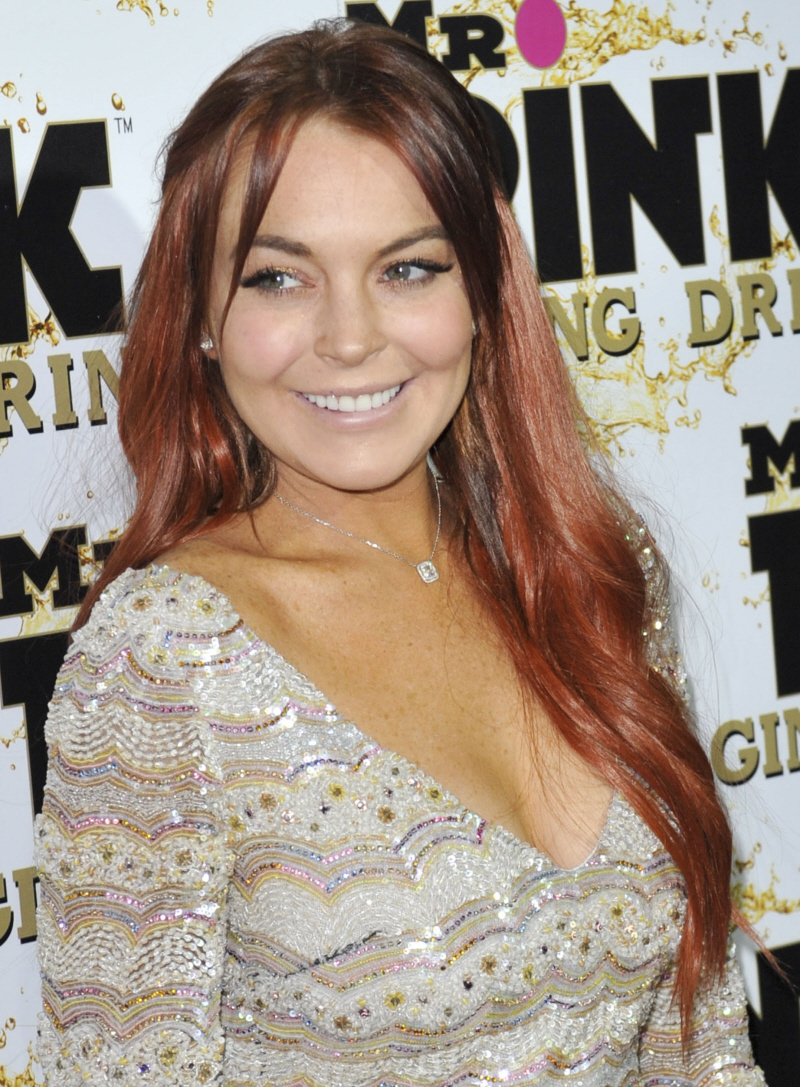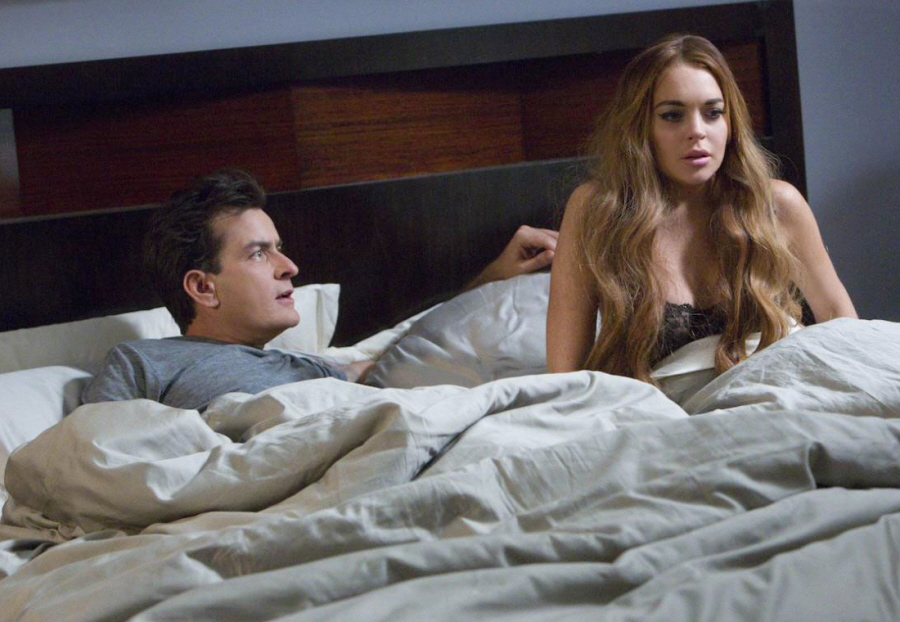 Photos courtesy of WENN.

Written by Kaiser

Posted in Lindsay Lohan

- Mariah Carey lip synced on American Idol [CDAN]
- Colin Firth is looking good [Lainey Gossip]
- Internet celebrity charged with murder! [D-Listed]
- What is Paz Vega wearing? [Go Fug Yourself]
- New bachelors on The Bachelorette [Reality Tea]
- Goodbye to The Office [Pajiba]
- Bachelor Sean's fiance cheats on him [Evil Beet]
- Britney Spears out with her man [Popsugar]
- Nina Dobrev works it [Popoholic]
- Cindy Crawford needs to lay off the 'tox [Celebslam]
- Who said it: Carrie Bradshaw or The Dalai Lama? [Buzzfeed]
60 Responses to "Lindsay Lohan crack heisted $15,000 worth of clothes from 'Scary Movie 5′"