Lindsay Lohan doesn't get why people are 'panicking' about 'Hurricane Sally'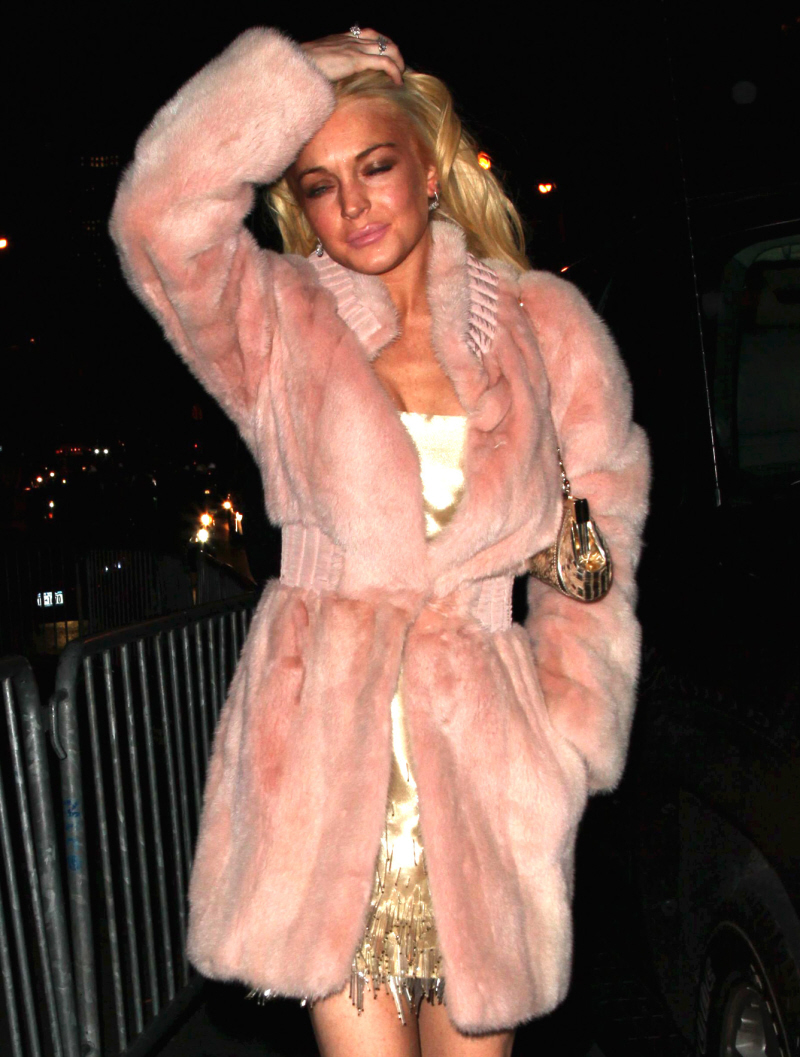 Lindsay Lohan did some lines yesterday/last night and she got on Twitter. Which is always rough, and it's surprisingly old-school for the Cracken. This is what she used to do back in 2008-09: she would get all high/drunk/crackie and she would get on Twitter and just start GOING OFF on Samantha Ronson. Good times. Nowadays, Lindsay barely has any friends and no one really gives a sh-t, so she just decided to tweet random things like "Fame will go by and, so long, I've had you, fame.. If it goes by, I've always known it was fickle. So at least it's something I experience, but that's not where I live. Marilyn Monroe". That's a direct quote. She also tweeted "lower the blinds" which definitely seems like some kind of crackie code for something. But here's the tweet that everyone is yelling about today.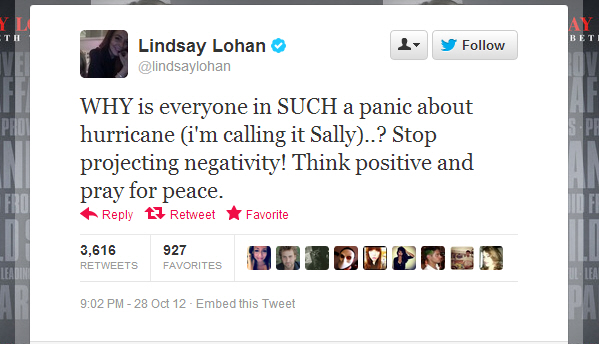 Yeah. Look, I'm pretty freaked out about Hurricane SANDY, but I know that my town isn't going to get the brunt of it, so I am sending out positive thoughts to all of the people in New Jersey, Pennsylvania, Maryland, Delaware, New York and beyond, all of whom are going to be dealing with a lot of craziness throughout the next few days. As for Lindsay and her crack tweets… I mean, obviously, she doesn't give a sh-t because it's not all about her. She's probably pissed off at Hurricane SALLY because that bitchy hurricane is pulling focus.
Meanwhile, entertainers in New York are already making contingency plans for Sandy – as of right now, Jimmy Fallon, Jimmy Kimmel and David Letterman are all planning on doing their shows as scheduled. But Louis CK – that magnificent bastard – has canceled his New York show tonight and he posted a wonderful open letter about it too.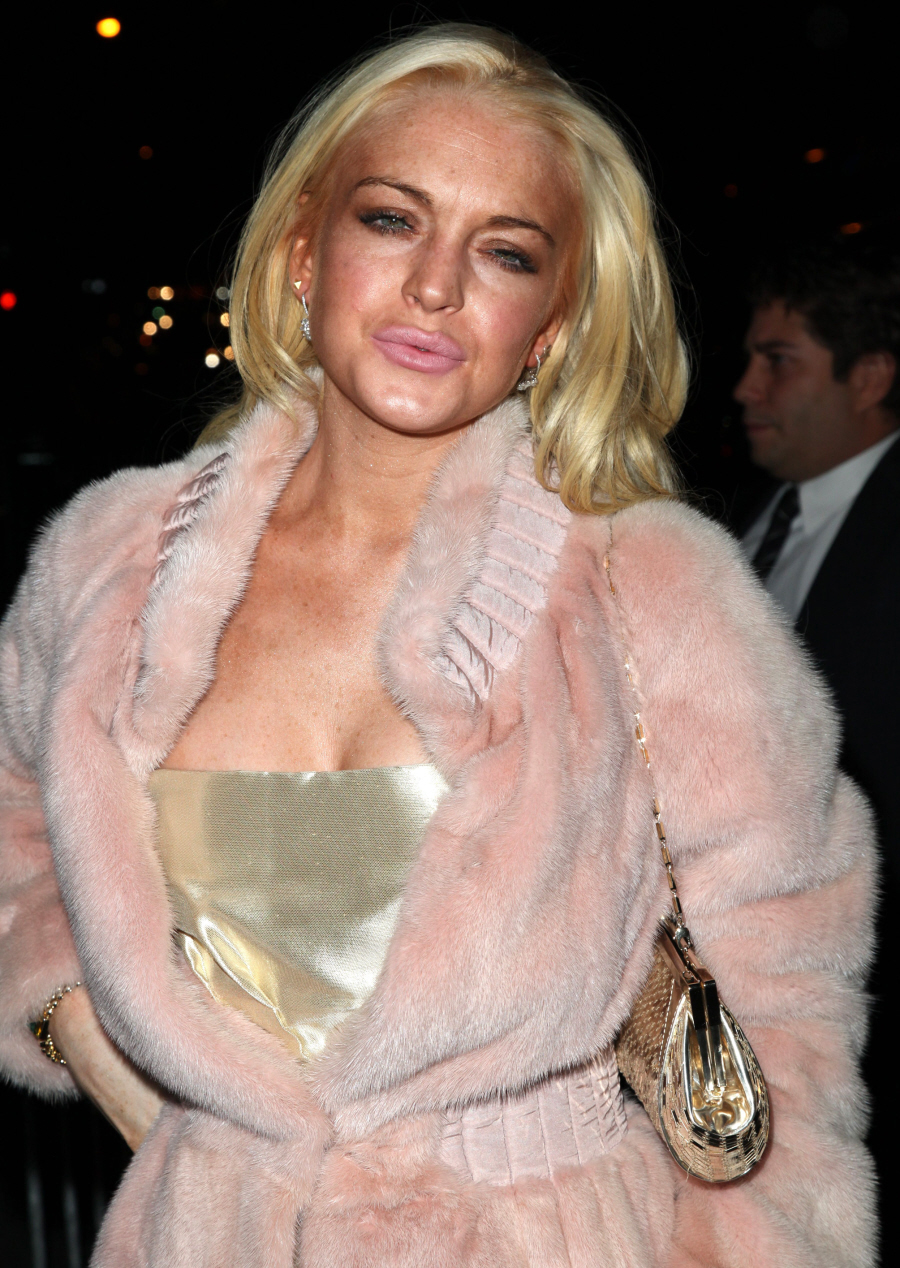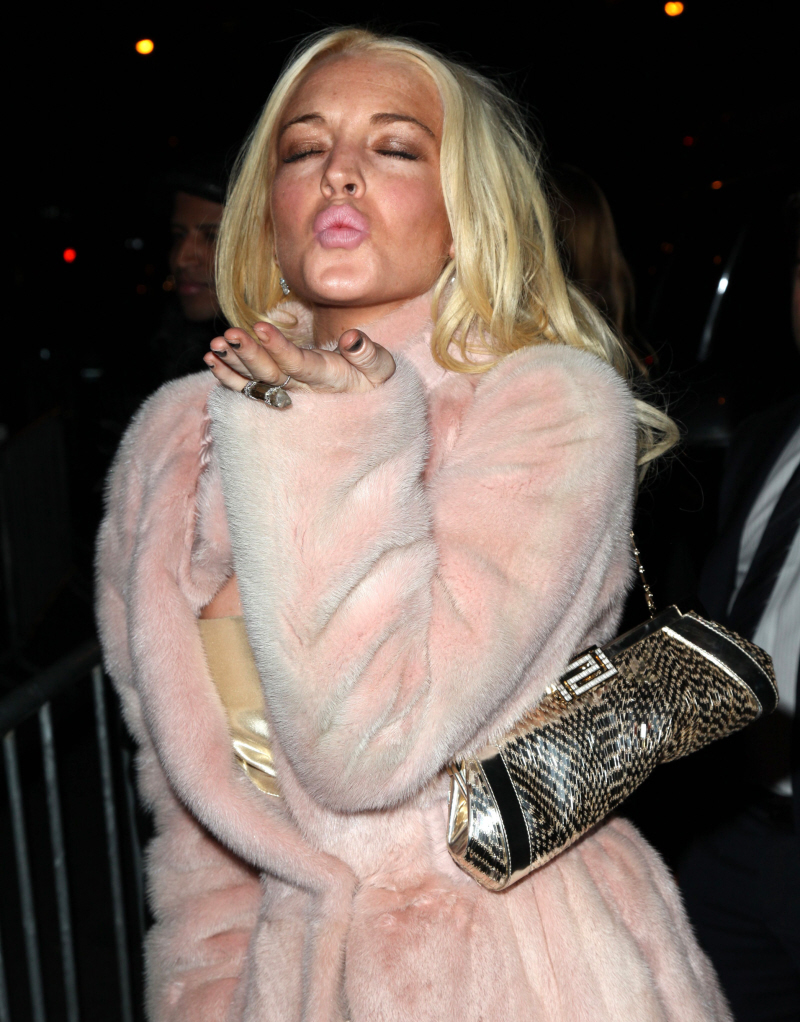 Photos courtesy of WENN. These photos will make it all better.

Written by Kaiser

Posted in Lindsay Lohan

- Harry Styles & Kimberly Stewart going strong [Lainey]
- Demi Moore's new man is gross [D-Listed]
- Fug or fab: Emma Stone [Go Fug Yourself]
- Arrest warrant issued for Jenelle Evans [Reality Tea]
- Only God Forgives review [Pajiba]
- Hugh Jackman, scooter master [Buzzfeed]
- Who does Drew Barrymore call her sister? [Evil Beet]
- Cannes couples past and present [Popsugar]
- Arrested Development supercut [CDAN]
- Lea Michele's see through skirt [Celebslam]
- Cheating wife's lover escapes out of window [Movin925]
- Joe Francis is crazy [Starcasm]
166 Responses to "Lindsay Lohan doesn't get why people are 'panicking' about 'Hurricane Sally'"