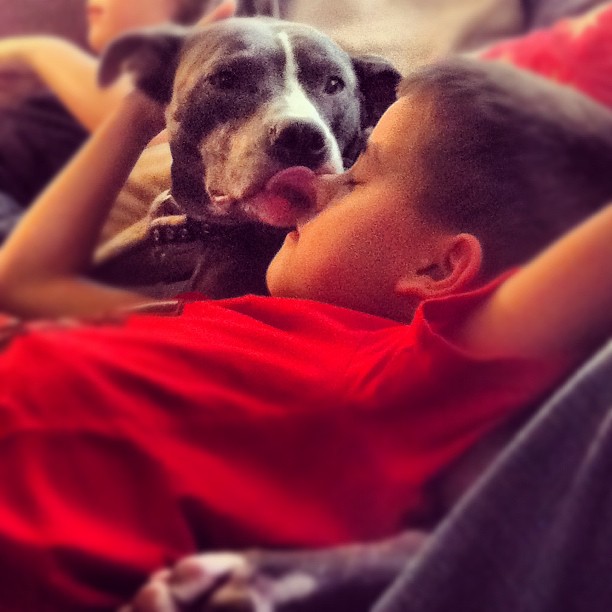 Kate Gosselin's ex husband, Jon, has a new girlfriend of less than a year, after having broken up with his last one in January. Of course he does. The guy has Ed Hardy underwear that will last years longer than his average relationship. His latest girlfriend is a single mom to three kids, and Jon has been dating her from almost the moment he broke up with his last girlfriend. It's safe to assume there was some overlap there, given his history. Anyway Jon's latest girlfriend is tweeting photos of him and his kids, particularly with her pit bull dog. In response to two photos of her kids cuddling with the dog, (the ones which are here), Jon's ex Kate retweeted another person's message about how pit bulls are dangerous. It was a passive aggressive, bitch move, but I can't say that this Liz woman is any better. She's getting into Twitter arguments with people complaining that she shouldn't be tweeting photos of another woman's children. Here's more, thanks to Radar Online:
"The most pure and genuine kind of love & affection," Liz Jannetta tweeted last weekend, showing one of Jon's daughters hugging a pit bull.

The photo immediately sparked outrage among some of her followers because of the dog's stereotype of being aggressive and unsafe around children, so Liz followed up by saying, "My kids r around pitbulls every day.. Frm Dobies, to German Shepherds to Rottweiler, now Pits- the desire 2 blame wil nvr fade."

Liz then posted another photo of one of Jon's sons with the pit bull and wrote, "Photography enables such devotion and feeling… <3 these two."

One follower shot back at Liz implying that Kate would be upset if she saw the photos.

"Sure u want 2 be stiring things up Liz..or u wouldn't be tweeting another woman's kids with pit bulls..Yes did U have permission?" they wrote.

"permission from.... Twitter?? Yes, "another woman's kids" also the children of my boyfriend. Kindly... Keep comments to urself plz," Liz shot back...

"Children who were victims of pit bulls Take a look & see why people care," Kate retweeted from one of her followers on Saturday.
You know what, this chick sounds just like Kate! She's probably perfect for Jon. I also want to say that pit bulls have a bad reputation because of bad owners. They can be very sweet, well behaved dogs when they are properly trained and treated well. I don't know what it is about pit bulls, but they have the sweetest faces and I find myself drawn to them. My son's friend has one and she is the nicest, friendliest dog and good with kids. Also, Kate hates dogs. We've heard that she physically abused and neglected the family dogs, two German shepherds, before eventually returning them to the breeder. She's not a responsible or caring pet owner to say the least. I bet she ripped Jon a new one for this while her kids were in no way in danger. German shepherds can be aggressive if they're mistreated, so Kate probably risked her kids' safety much more by beating on their poor dogs, but I wouldn't expect her to realize or acknowledge that.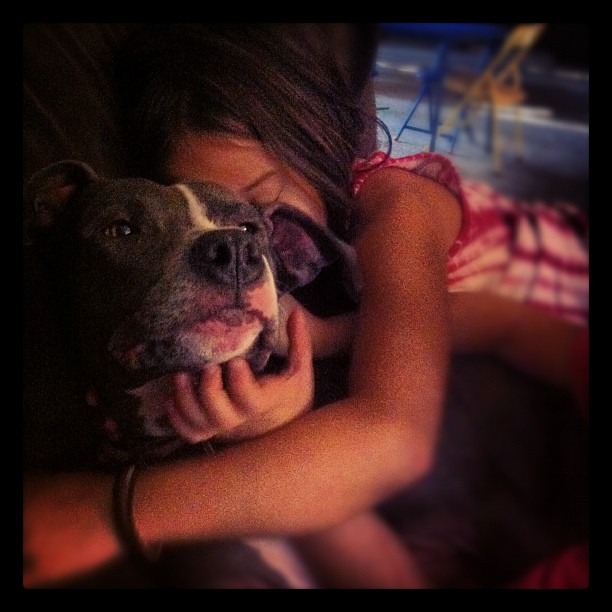 This is Jon's girlfriend. She looks like Kate a little, right?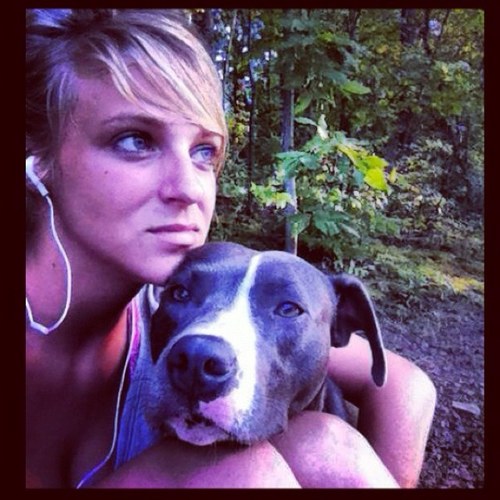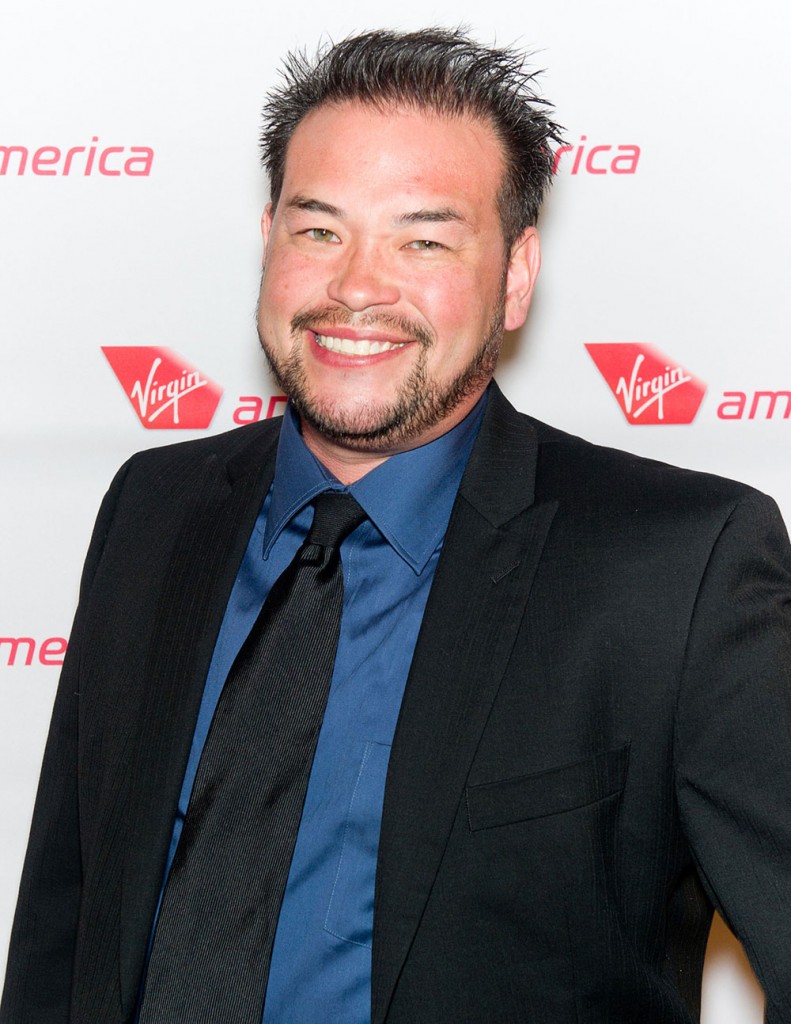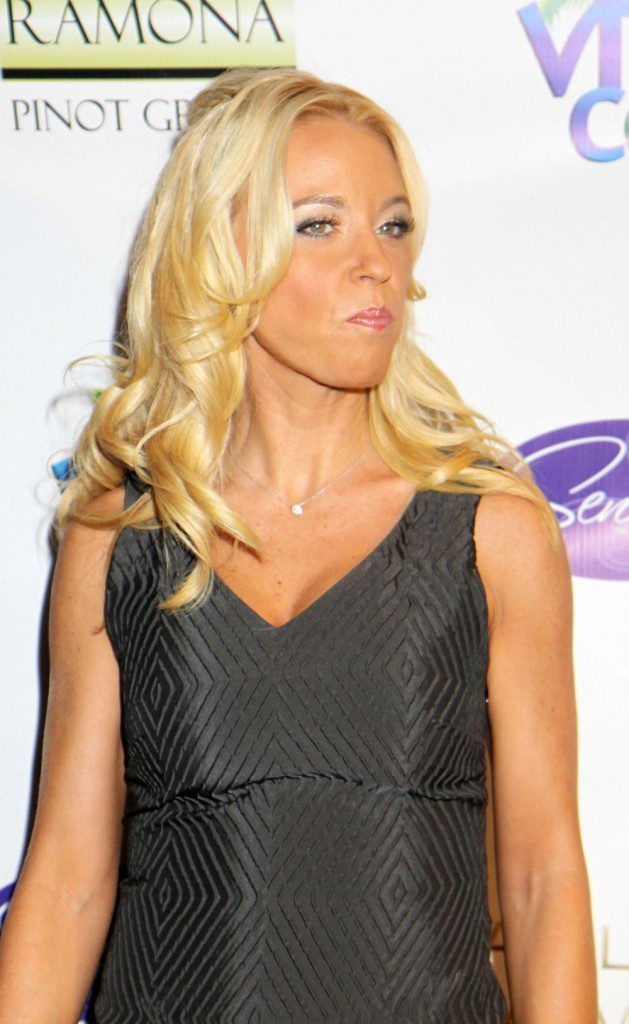 Photo credit: Fame Flynet and Twitter