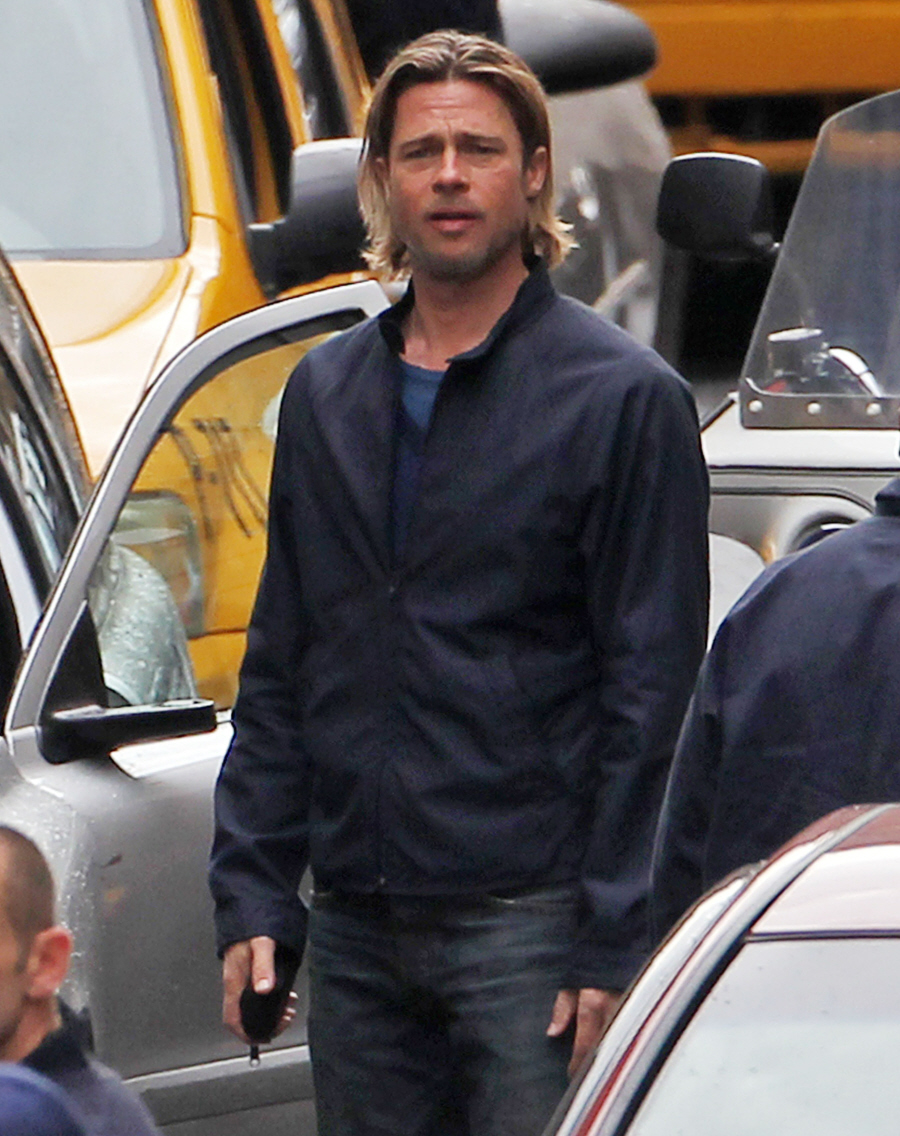 Earlier this week, we showed you the early teaser trailer for Brad Pitt's World War Z – go here to review my story. Brad actually, physically filmed scenes for the film over the course of a year if you include the long and exhaustive initial film shoot last year and the extensive reshoots this year. The reshoots were done as an attempt to fix the giant mess the director (Marc Forster) had made. Now the complete first trailer has been released, which I'm including below. Keep in mind: this film still isn't going to be released until June of next year. If you don't like this trailer, there's plenty of time for even more reshoots!
Okay, I have to admit… it looks much better than I was anticipating. The CGI looks really good, and Brad looks great. A few quick questions: do the zombies have some kind of strategy to take over the world? Meaning, are they smart enough to take out the cell towers so that Brad can't call his well-positioned friend? Also: why is Brad's character so special that he's being sent to lead an army to fight the disorganized zombie armies? And finally, can a brother get a flak vest? Brad's fighting the Zombpocalypse in a windbreaker the whole time!
Here's another video of the trailer (it's the same trailer).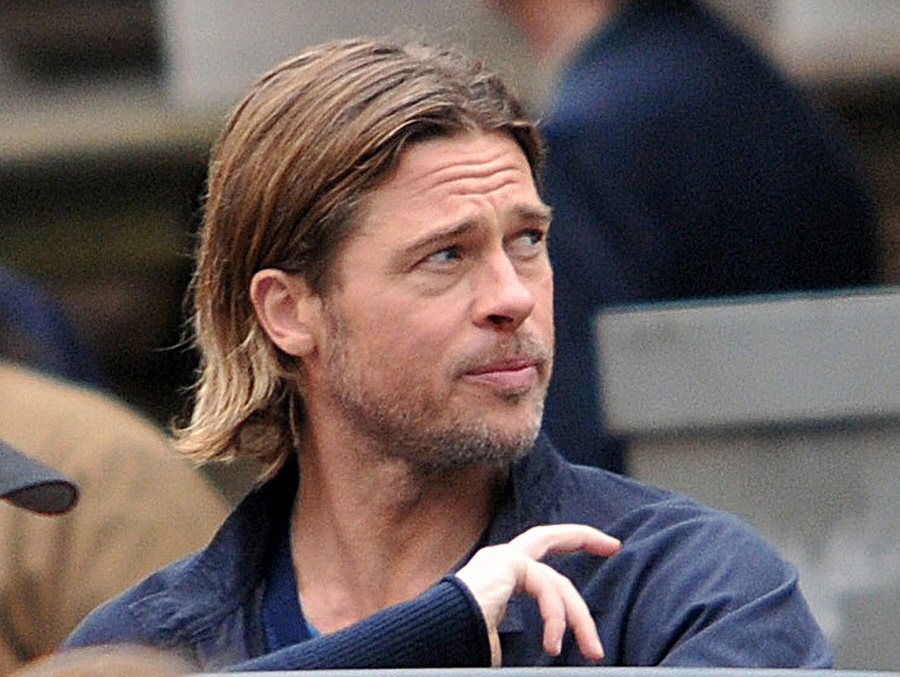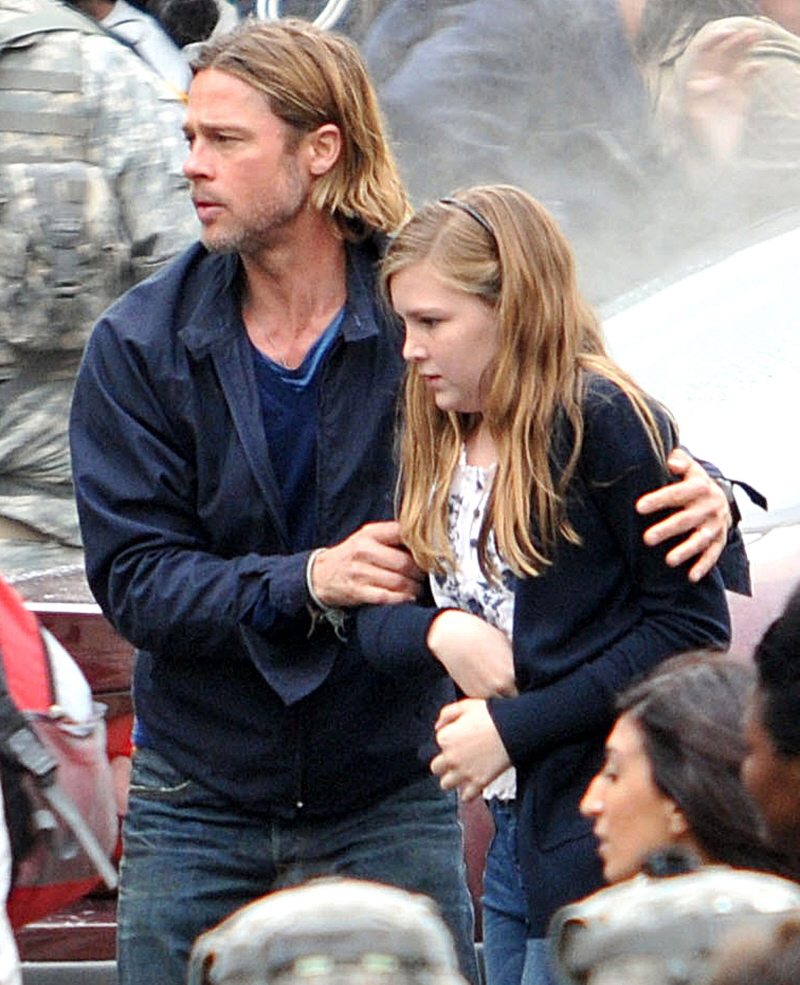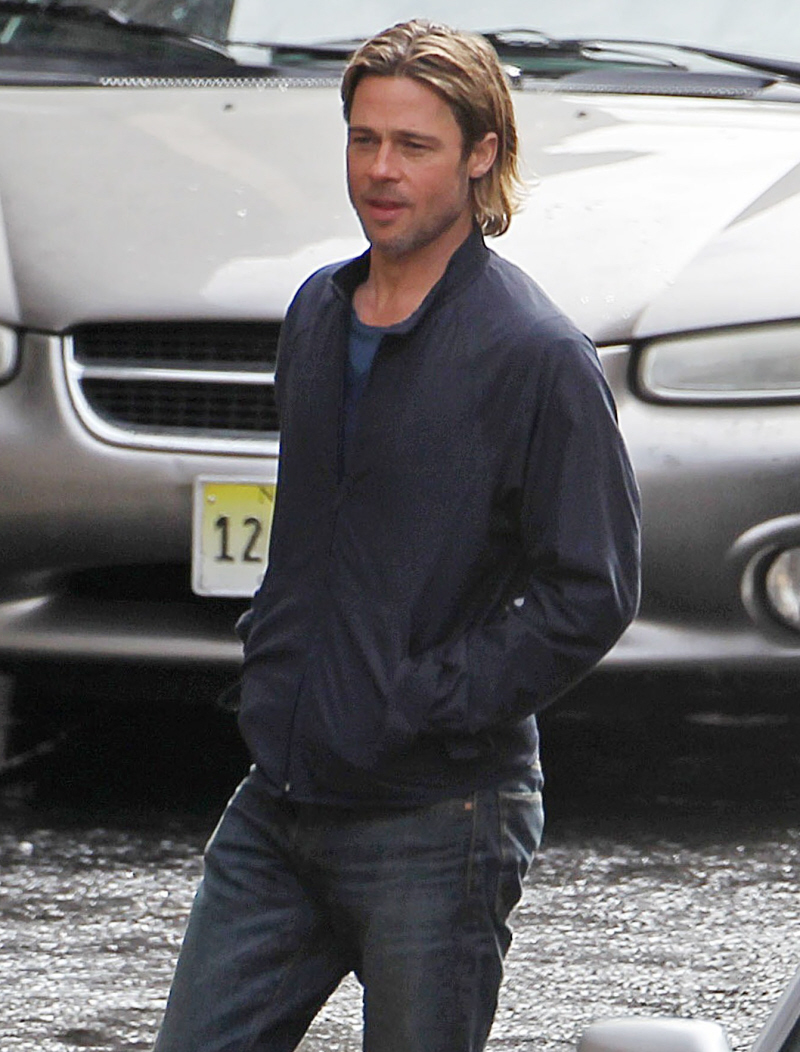 Photos courtesy of Fame/Flynet.