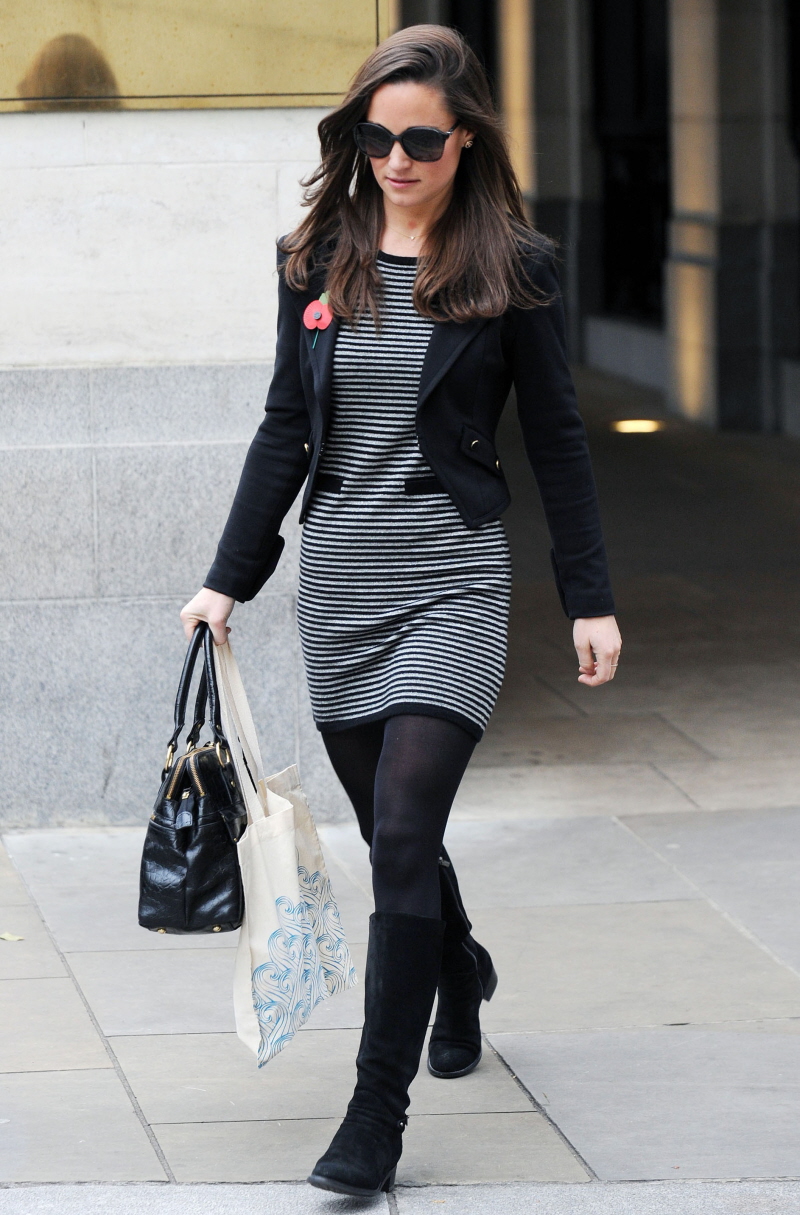 Poor Pippa Middleton. Aren't you getting the feeling that Pippa's descent from "Duchess Kate's hot sister" to "The Sad, Trainwreck Middleton" was swift and merciless? This time last year, Pippa was still big news. Not so much anymore. A few weeks ago, Pippa's big party-planning book came out. Celebrate was supposed to be the big, gauche introduction to Pippa Middleton the Entrepreneur/New-Martha-Stewart. Unfortunately, it's now looking like the book has completely bombed. Like, it's bombing to the point where Pippa's publisher is probably really regretting that $400,000 advance.
Pippa barely got to promote the book because of her sister's scandalous rack – some say the royal family and the Middletons all wanted Pippa to avoid the press while Kate was still feeling "raw" from her boobs and butt crack being plastered all over the gossip press. Also, it probably didn't help book sales when the reviews of Celebrate seemed to take an absurd amount of joy in mocking Pippa's derpy suggestions – stuff like "carve a pumpkin for Halloween!" and "serve stuffed peppers with forks!" So… yeah. The book is not selling.
Her fledgeling career as a published author is barely a month old, but Pippa Middleton's first book is already in the online equivalent of the bargain basket. The Duchess of Cambridge's younger sister launched her entertaining manual, called – perhaps inauspiciously – Celebrate, in a blaze of publicity, but the glossy tome is floundering at number 180 in Amazon's list of bestsellers, and the internet retailer has slashed the price of the book in a bid to shift copies.

Celebrate, trailed as 'a year of British festivities for family and friends', features entertaining tips, recipes, and craft ideas from party planner Pippa, who received a £400,000 advance for the book from publishers Penguin.

But pearls of wisdom from the 29-year-old – such as the observation that a turkey's size makes it 'perfect for feeding larger gatherings' – have been met with scathing reviews from critics, and the book – originally priced at £25, can now be snapped up on Amazon.co.uk for £12.

Despite jetting to New York to promote her book, Pippa's efforts are faring even worse on the other side of the pond, with Celebrate at 308 on Amazon's U.S. bestseller list today. Her Stateside fans can now get their copy for $29.75, down from $50.

The Edinburgh University graduates tips for celebrating Burns Night received a particularly chilly reception in Scotland, where critics' conclusions ranged from 'pretty rudimentary' to 'dull as dishwater'.

Pippatips, a spoof Twitter account mocking the 'banal' party hints contained in Celebrate, has almost 20,000 followers.

Among the books currently outselling Pippa's party-planning guide are Arnold Schwarzenegger's autobiography Total Recall, currently at number 88 in Amazon.co.uk's list of bestsellers, and children's book The Dinosaur That Pooped Christmas, at number 97.

While cookery books from Nigella Lawson, Jamie Oliver, and Great British Bake Off star Paul Hollywood are all holding fast in the top 10, culinary tips from Prince William's sister-in-law are clearly failing to attract customers.
I'm saving my sympathy for Pippa's publisher. They got such a raw deal. They should have made Pippa sign an enforceable contract guaranteeing her availability to the press during promotions for the book. I do feel bad for Pippa though – I don't think it was her choice to avoid the press like the plague. If only Kate could keep her clothes on! That being said, I think Pippa's book both shows us just how ordinary and "basic" the Middletons are. That's the real secret to their success – they are all a study in bland inoffensiveness. They're only goal in life seems to be not being controversial. Which is fine, I guess, until Pippa writes a bland party-planning book full of helpful hints like "A turkey can serve a large party because of its size." O RLY?!?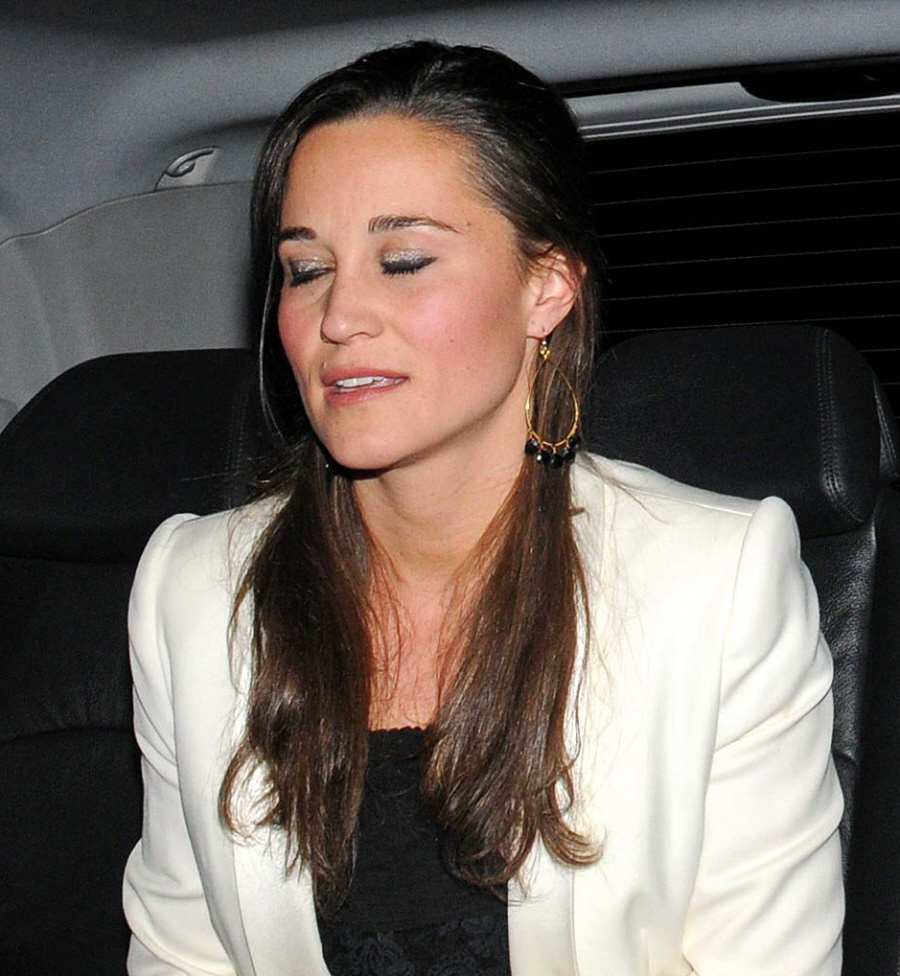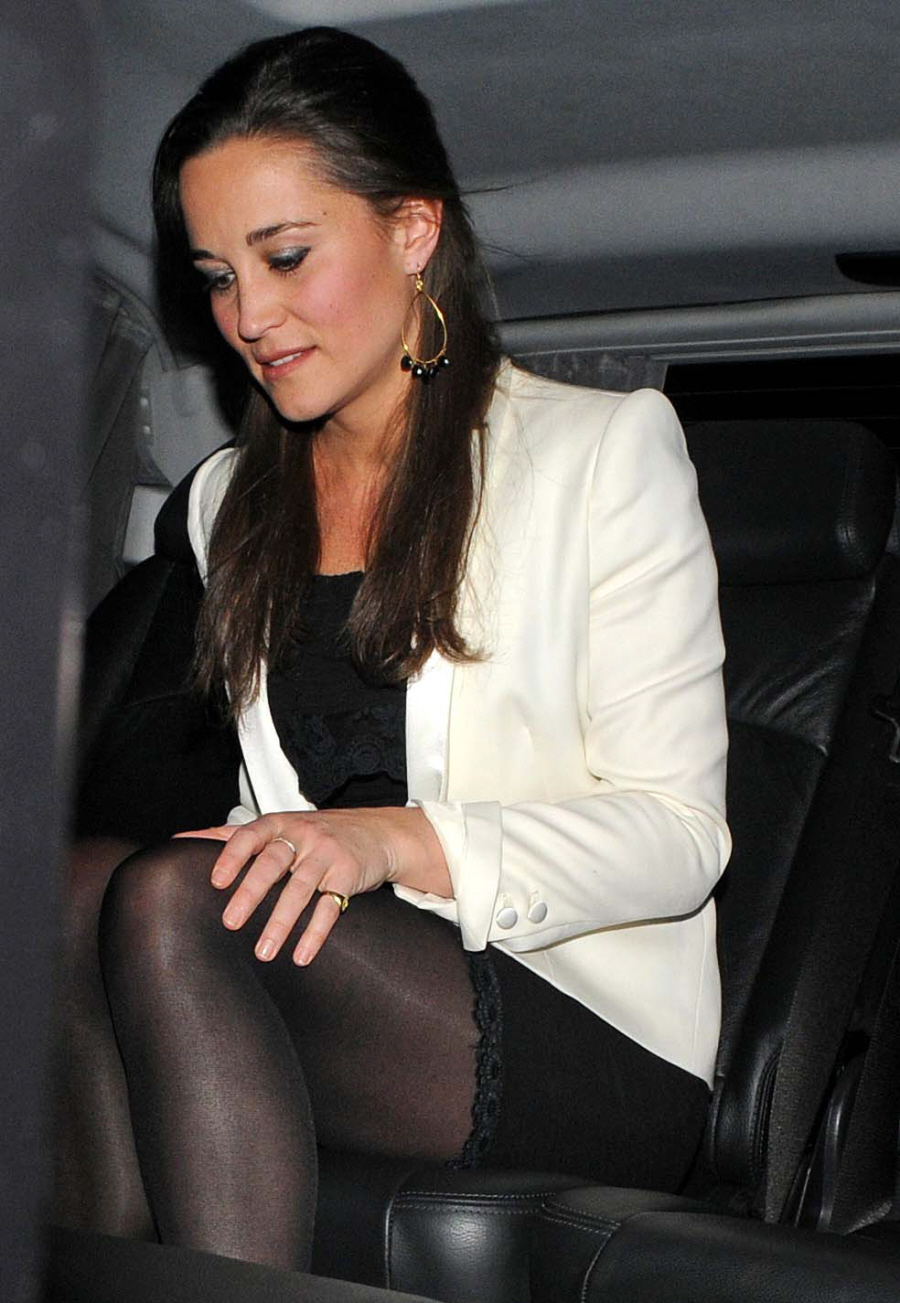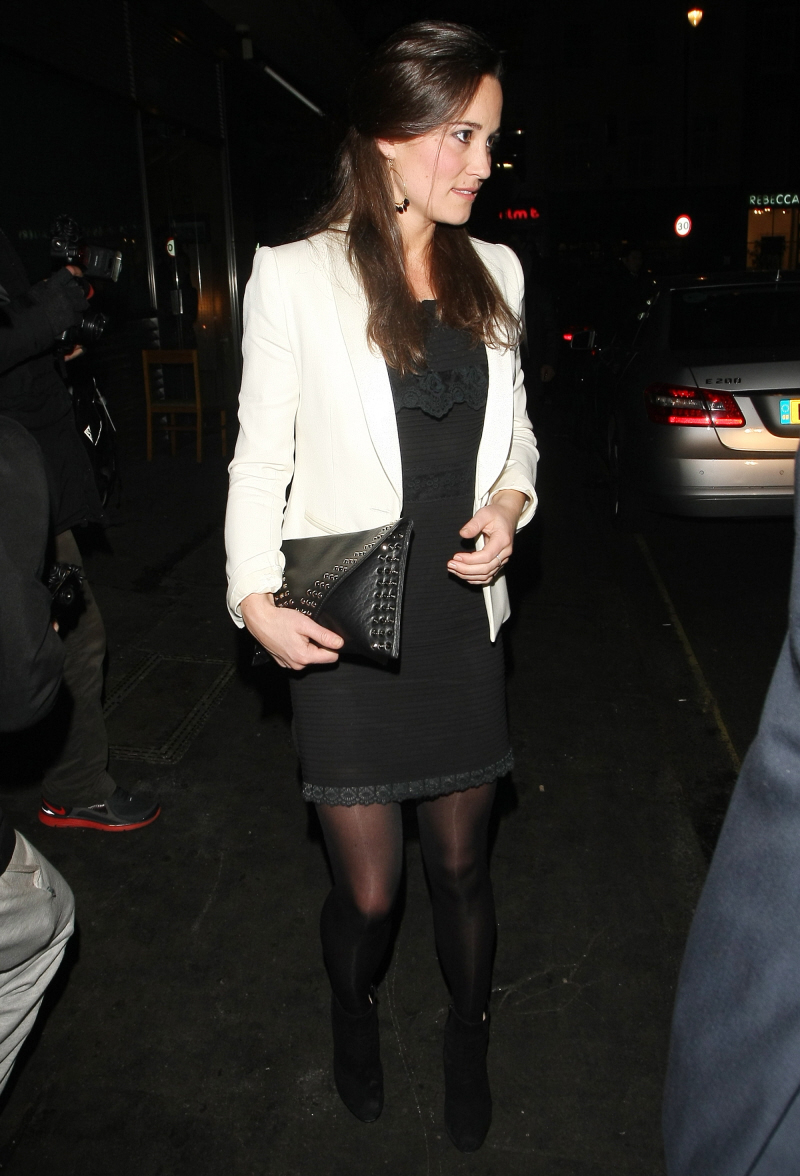 Photos courtesy of Fame/Flynet and WENN.