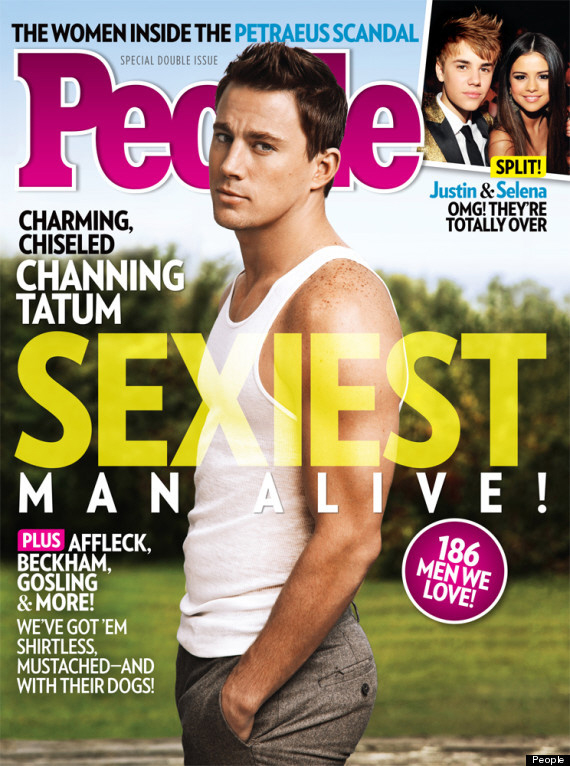 2012 really is The Year of Channing Tatum. And I'm fine with that quite honestly. As Gossip Cop already reported last week, Channing is People Magazine's Sexiest Man Alive for 2012. This comes in the same week that Channing was named GQ's Movie Star of the Year as well. And… I'm still fine with it! I've liked Channing for years now. He's a good interview, he's professional, he's well-liked by Hollywood, he's got a great body and his acting is actually improving (for real!). While he's not Oscar-quality or anything, he has potential and I think he does a great job of selecting his projects and working with people who get the best out of him. Plus, I actually find him attractive. I would hit it. He's funny and he seems like a genuine sweetheart. My mother is probably People Mag's target audience… and she flat-out ADORES Channing. So, this was a really good choice.
You know how I just said that Channing is a good interview? Well, his "SMA acceptance speech interview" with People is typical Channing – he talks about all of the stuff that ladies love. He talks about his dogs, his wife, his desire for babies and he even sounds a little redneck-y. Which I not-so-secretly love. I'm surrounded by rednecks, and I tend to love them.
He may have bared (almost) all of that incredibly chiseled body in this year's Magic Mike but 2012′s Sexiest Man Alive Channing Tatum was still modest when he heard the news.

"My first thought was, 'Y'all are messing with me,'" says Tatum, who married actress Jenna Dewan-Tatum in 2009. "I told Jenna after we'd been in the bathtub washing our dogs because they'd gotten skunked."

Says the actor: "She was like, 'What?'"

"Yeah, she calls me [the Sexiest Man Alive] now," he adds. And who can blame her?

Her Alabama-bred heartthrob of a husband is also a sculptor who quotes Edgar Allan Poe, loves to give her massages and can't wait to start their family. "I'm ready; I think she's ready," Tatum, 32, says. "The first number that pops into my head is three, but I just want one to be healthy and then we'll see where we go after that."

"It's really easy for us guys to say, 'I want like 15 kids,'" he continues. "Jenna will be like, 'Well you better get another wife!'"

Currently training to play an Olympic athlete in next year's Foxcatcher, Tatum is all heart and muscle at 195 pounds. "I like to be lean. If I get too bulky I can't move well and I like to move," he says. "When I'm not training, I get really round and soft."

Which is just fine by his wife. "People know him to be fun and sexy, but they don't know how emotionally deep and spiritually open he is," says Dewan-Tatum, 31. "He is such an open-hearted person; what you see is what you get."
I do hope that Channing and Jenna get around to having babies soon, mostly because he's been talking about it for a while and I think he really wants to be a dad. I don't know how Jenna feels about it, though. We'll see. I love when he says, "The first number that pops into my head is three, but I just want one to be healthy and then we'll see where we go after that." So sweet. And I love the skunked-dogs story. Typical Channing.
You can see People Mag's SMA gallery here – other dudes who made the list: Blake Shelton, Chris Hemsworth, Max Greenfield (from New Girl), Ben Affleck, Richard Gere, Matt Bomer, Oscar Pistorius (YAY!), Denzel Washington, Damian Lewis (they misspelled his name), and Paul Rudd.
UPDATE: I was starring at the People cover trying to figure out why it seemed so familiar to me. It's a mirror image of an old Vanity Fair cover with Brad Pitt, in a photo taken by the late (great) Herb Ritts. Go here to see. Channing is even wearing the same outfit!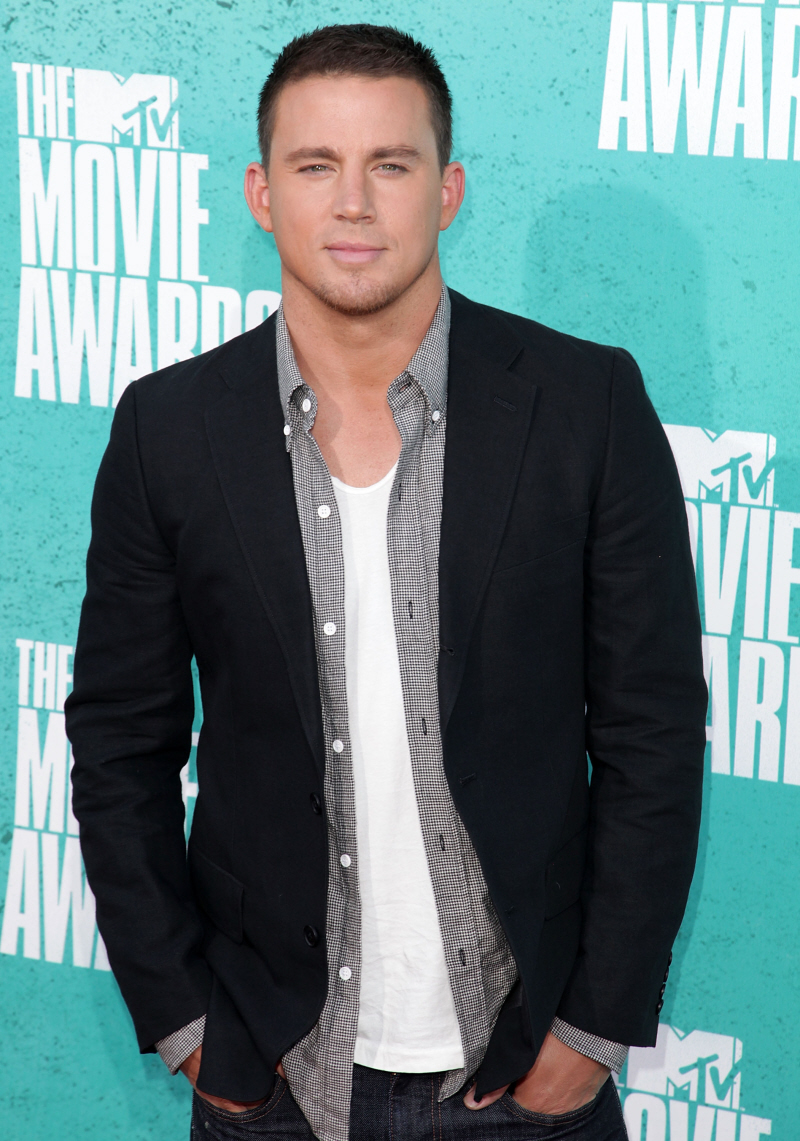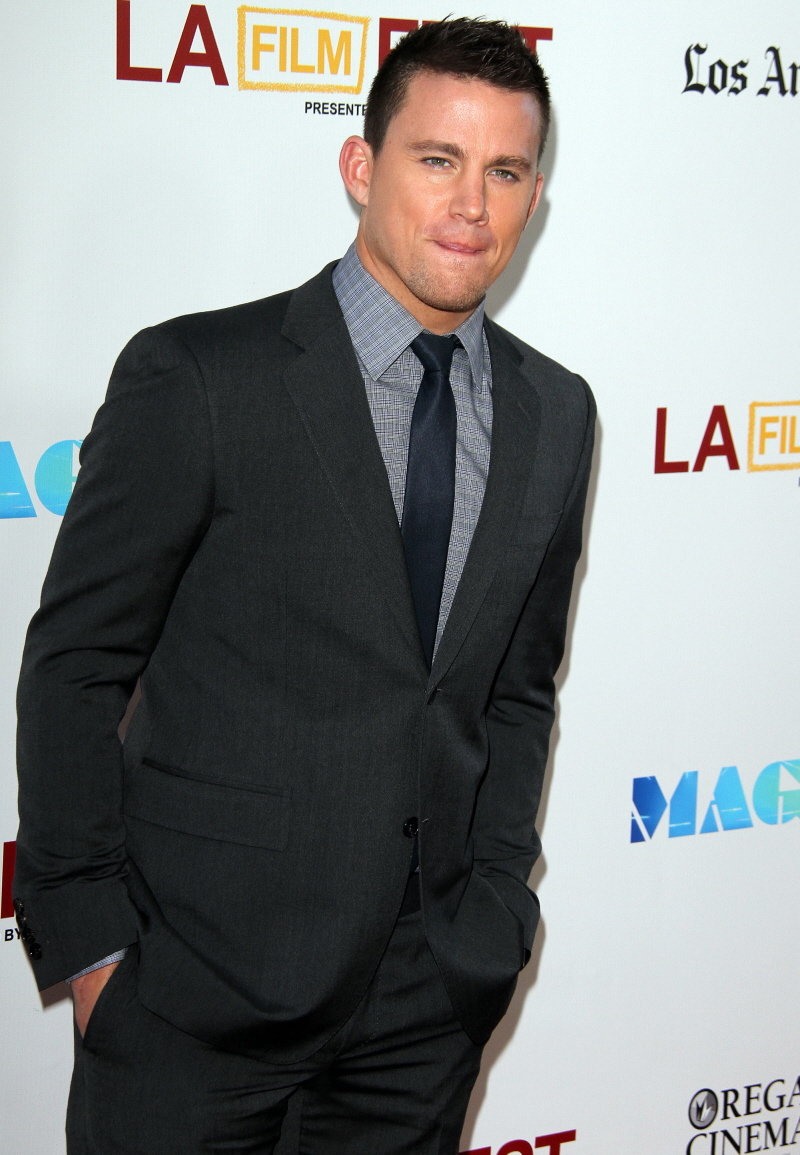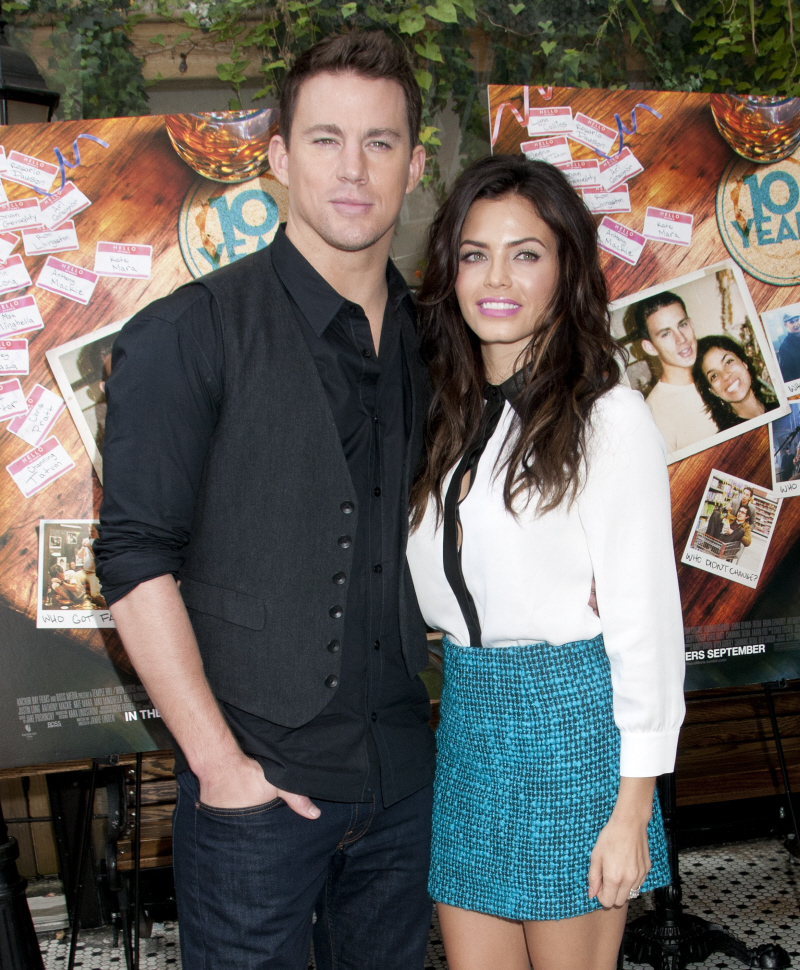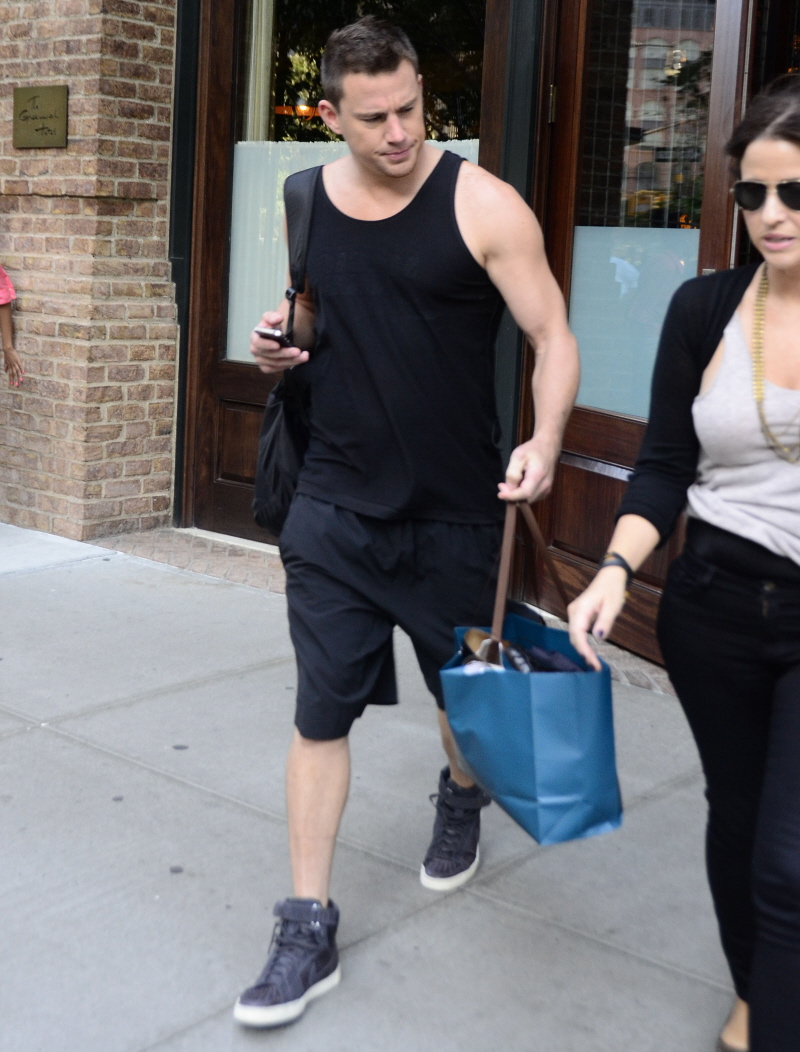 People Magazine cover courtesy of People. Additional photos courtesy of WENN and Fame/Flynet.