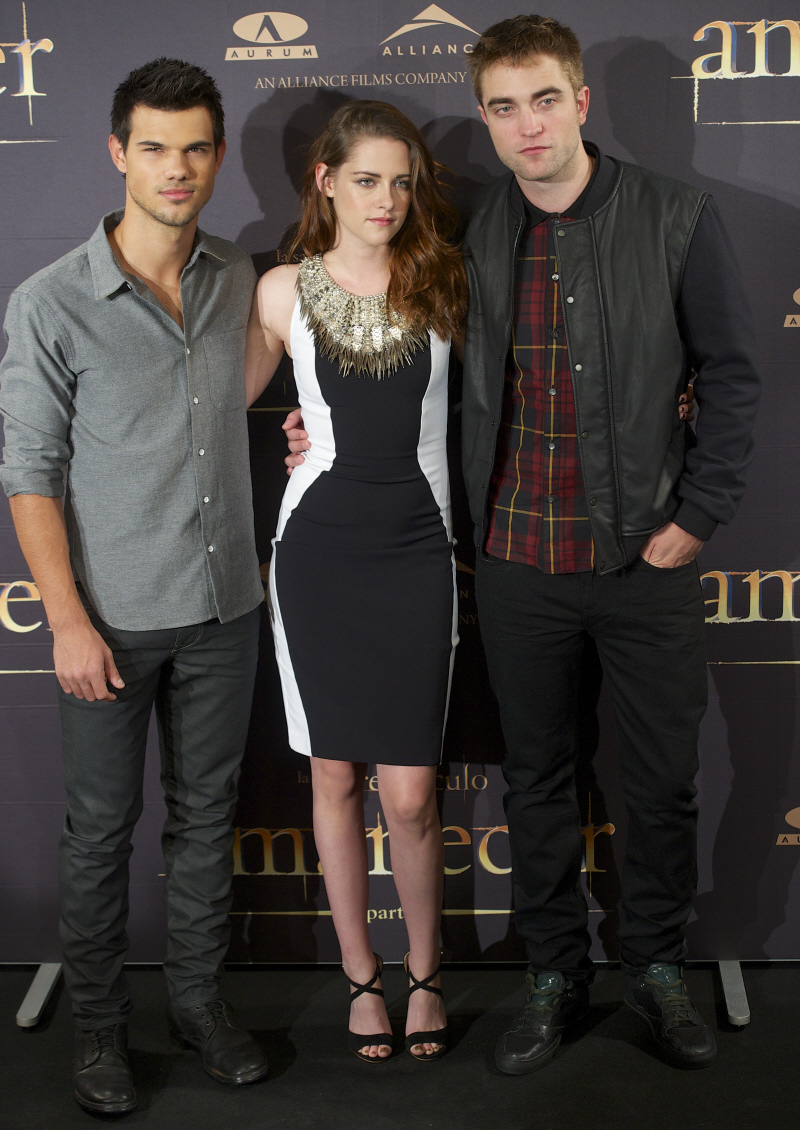 There was a minor scandal a'brewing at the Breaking Dawn Part 2 premiere in London last night. Other photo agencies got photos of Rob and Kristen posing together on the red carpet, and most UK sites ran with version of "Rob and Kristen hold hands at premiere – PROOF!" But, as Celeb Dirty Laundry points out, "Rob is clearly trying to pry Kristen's fist open; with a smile no less." Not so much holding hands as Kristen being an unaffectionate lip-biter who makes a tight fist with her hand when Rob tries to touch her? That's our Kristen!
So maybe the studio people told her to lighten up and play along. Because here are new pics of Kristen, Rob and Taylor Lautner at the BD2 photocall in Madrid, Spain, and Kristen is looking much more affectionate. She even rested her head on Rob's shoulder at one point. PROOF! TWIHARD PROOF!
Kristen's dress is Julien MacDonald and her heels are Jerome Rousseau. I swear, I thought the dress was one of Stella McCartney's budget "illusion" dresses. I think MacDonald just copied Stella's (horrible) design and then just added boob fur. Also: she really needs to stop making fists with her hands when she's posing. It makes her look angry, right? She's so hardcore! PROOF!
PS… I hate Rob's haircut. It makes him look like a Gomer.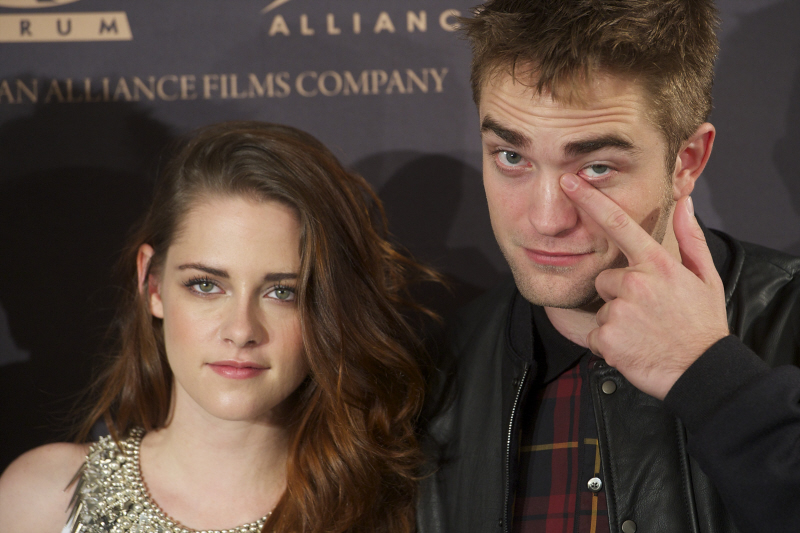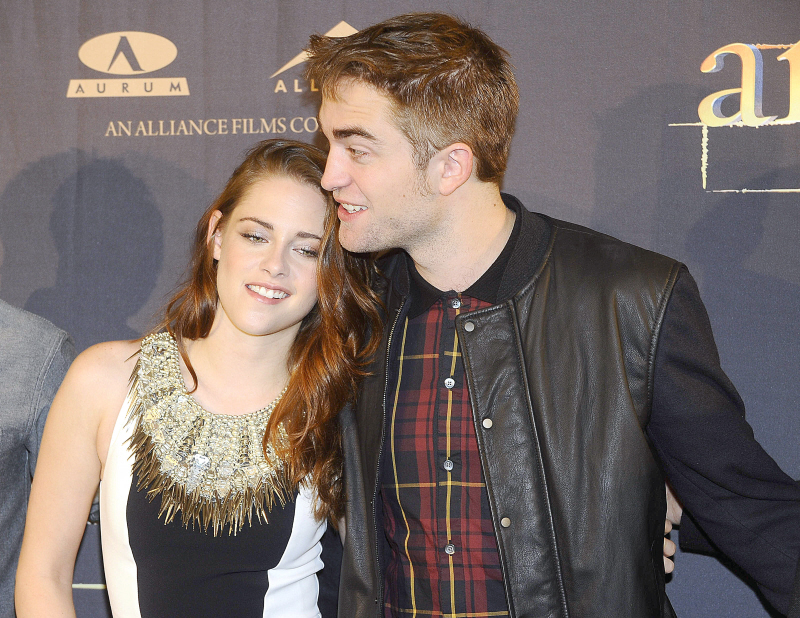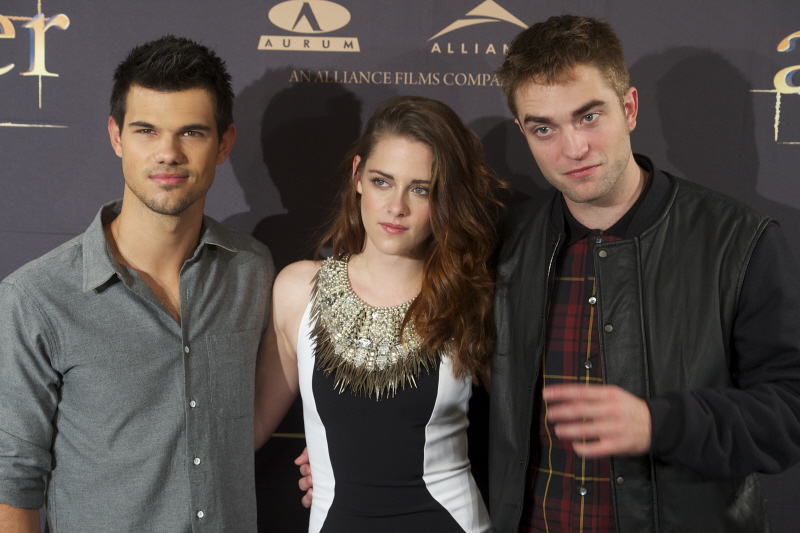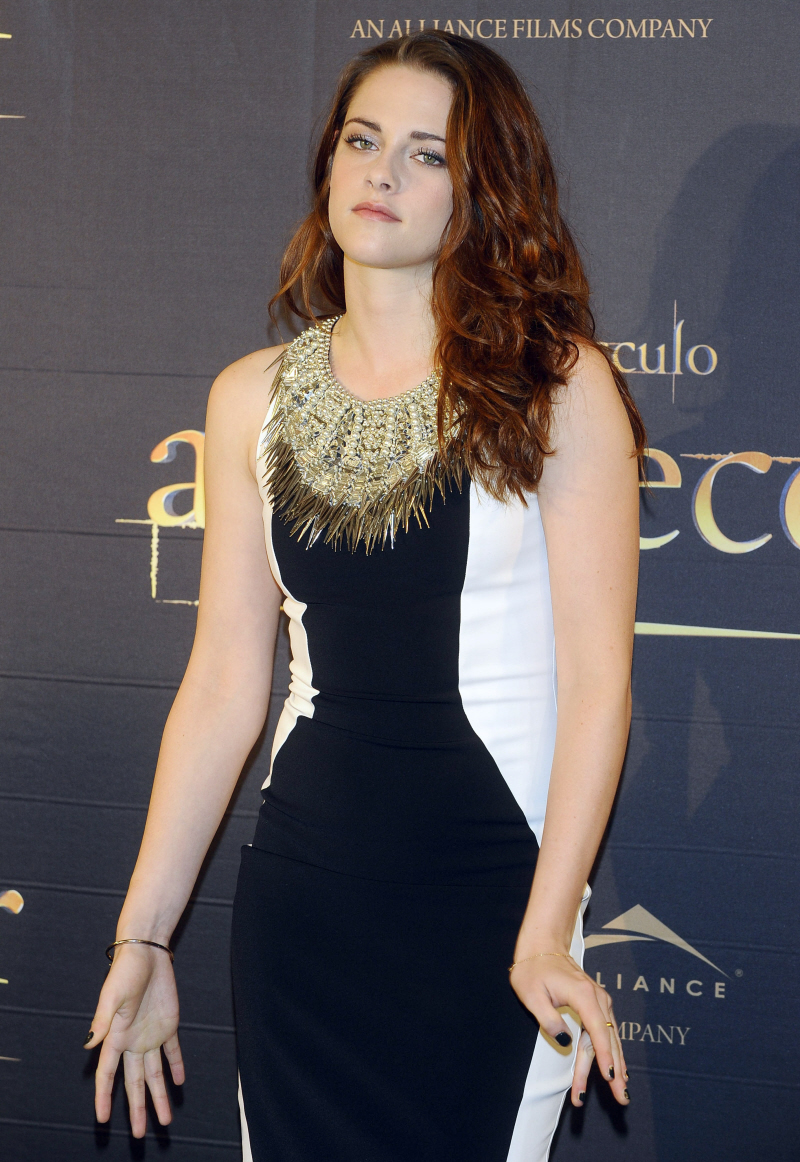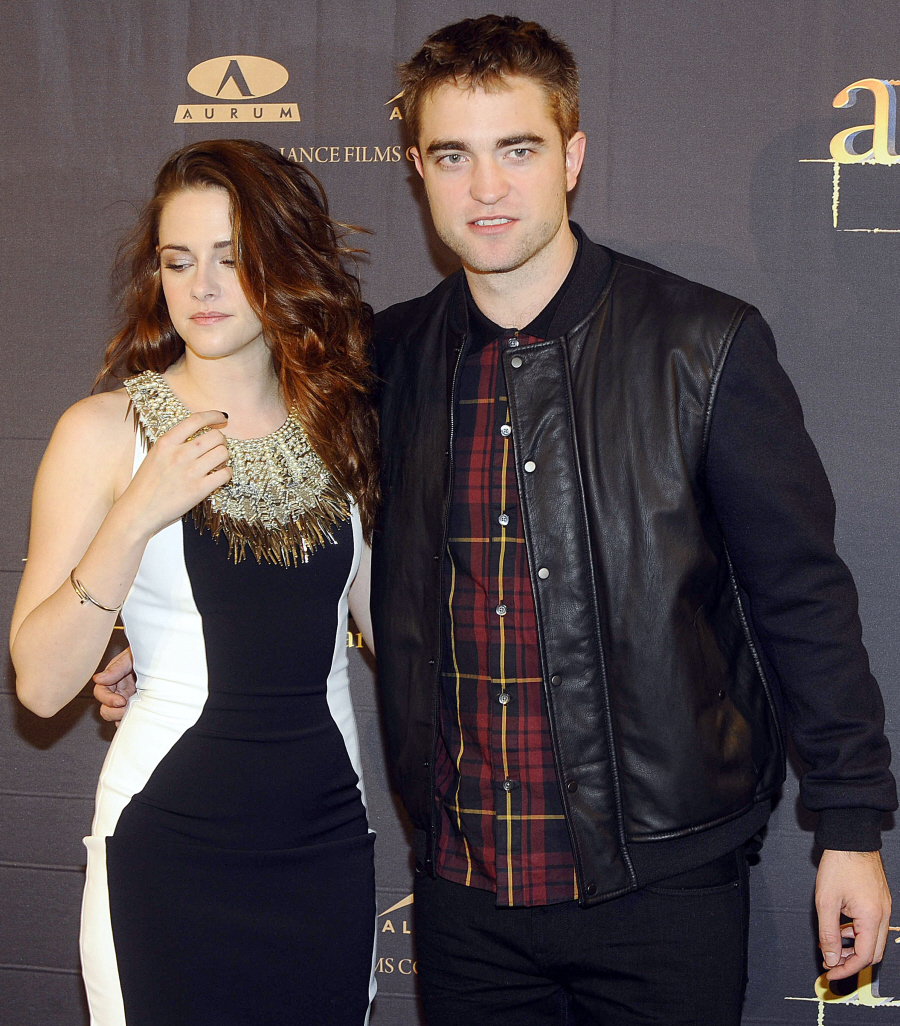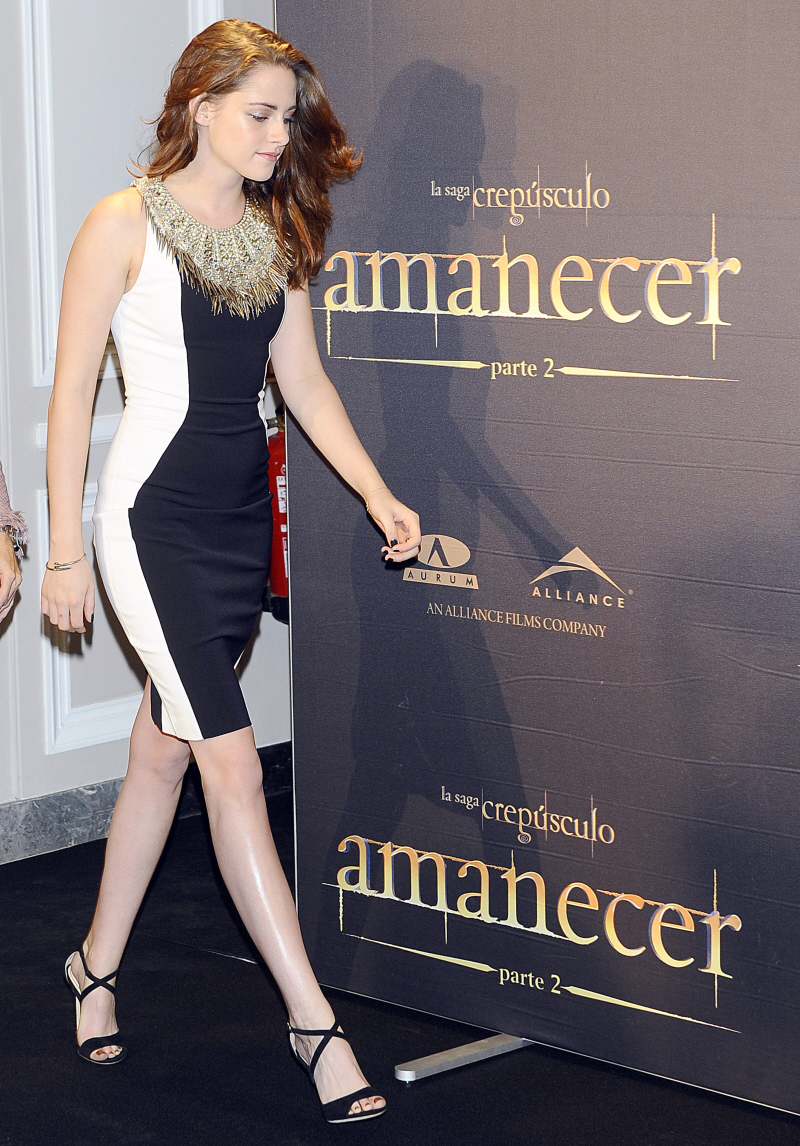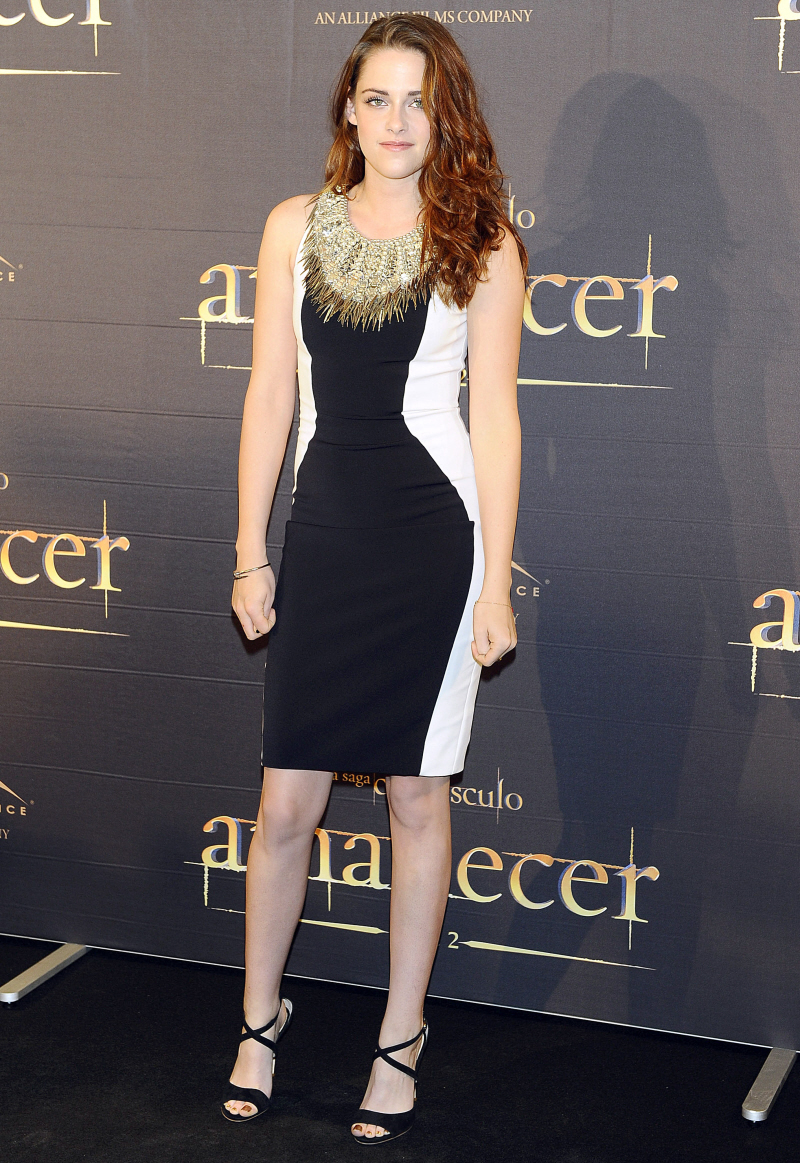 Photos courtesy of WENN.com.