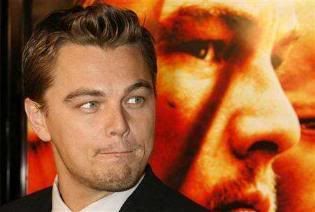 Leonardo Dicaprio is competing against himself in tonight's Golden Globe Awards. He has been nominated in the best actor category for his roles in both Blood Diamond and The Departed. I finally saw The Departed while on the plane back to Switzerland and I have to say that it was the best film I've seen in a long time. Like critic Daniel Carlson of Pajiba, I want to tell everyone I know about this excellent film, which has a quick plot that you're still able to follow with interest. DiCaprio, Damon, Walhberg, and Nicholson are among the cast, and all give excellent performances. In fact I want to see this movie several times it's that good.
Other nominees for the best actor category are Peter O'Toole for Venus, Will Smith in The Pursuit Of Happyness, and Forest Whitaker for The Last King Of Scotland. You can read the full list of nominees on the Hollywood Foreign Press association website.
There are more than 50 stars who will be presenting, which promises for a long ceremony. Among the presenters are Jennifer Garner, Jennifer Lopez, Sienna Miller, Jennifer Love Hewitt, Cameron Diaz, Naomi Watts, Rachel Weisz, Reese Witherspoon, Renee Zellweger, and George Clooney.
Update: photos removed due to end of subscription agreement with photo agency.