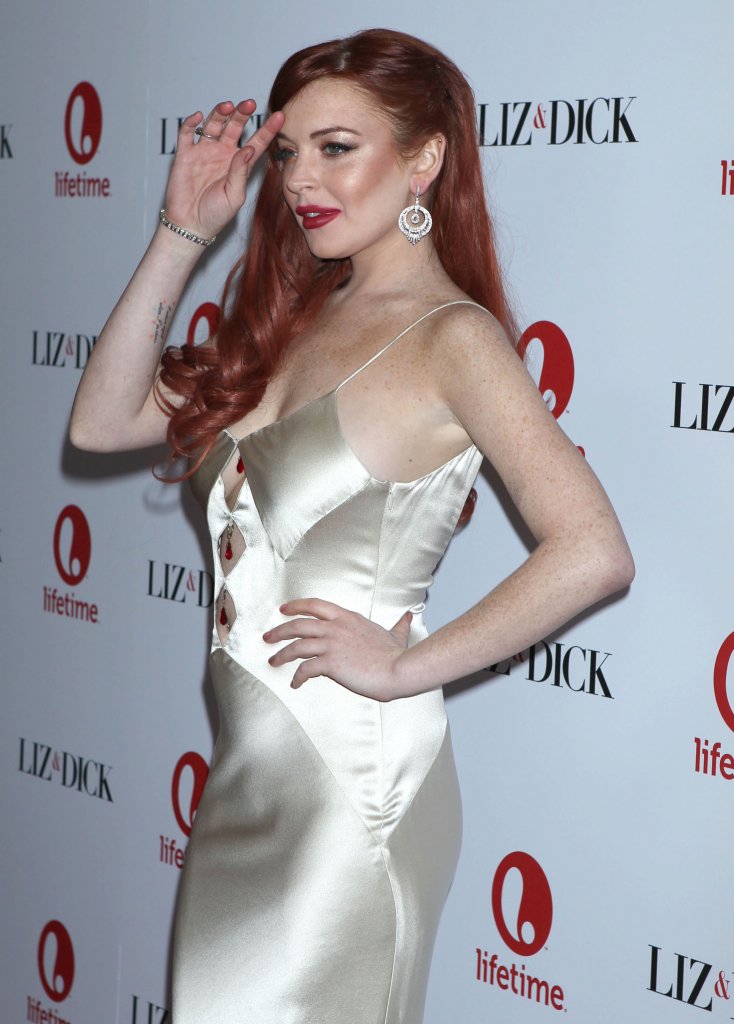 On Wednesday, we had some excerpts from Lindsay Lohan's epic crack-delusional Us Weekly interview. Now the new issue is out, and I just read the full interview with my mouth hanging open. This crackie!!!!! I cannot emphasize enough how ridiculous she is, how self-absorbed, how stupid, how delusional, how crazy, how crackie she is. She delivers crack lie after crack lie, crack obfuscation after crack obfuscation, crack denial after crack denial, all with a breezy crack attitude. The Cracken is living in her own little world where she's a major movie star who just had a spot of bother with the law, but the law was unfair because nothing is ever her fault, ever. MOVIE STAR! Here are some more highlights:
How she's feeling: "I'm happy. I just did three movies in a row and I'm not even tired. I want to do the next one. It took a while to get back to that."

On fighting with her mom and having a phone call recorded by her father: "That night will always be my one regret because it hurt my siblings and my mom. It's unfortunate that I can't call my dad when I fight with my mom. That's fine. Whatever. I'll call my brother. He's not going to edit the conversation and put it out in public."

Living her life in front of the camera: "Since I was a kid, I've loved being on camera. Don't misconstrue that: I didn't strive to have flashbulbs at dinner or people who don't know me calling TMZ. And 99% of the time, it's not true. I feel bullied. Even when I colored my hair, tabloids said I was going crazy. I wanted a different hair color! I can't think of any actor who has been subjected to such extreme publicity who hasn't, like, committed suicide."

Being in a relationship with a woman: "I was bold enough to say, 'Yeah, I like a girl. And?' That put her in a situation where she was being attacked every day. That's not fair. And what am I left with? Heartbreak. That was three years ago. It was my last serious relationship."

On Samantha Ronson: "I need to love myself first before I could be with anyone else, and I was going through a lot. Two toxic people cannot be together. End of story. We're friends now. That's how it started so I think that's how it was meant to be."

When things went out of control: "I was a teenager and everything I did was on the news. I would have been in college then. I'm not defending it because I chose to be in the public eye. But it got exhausting. I still don't think it was a bad thing that I was going out a lot. When I got in trouble, I owned up to it."

Nothing is her fault: "Kids go through ups and downs, try cigarettes, drugs and drinking. It's human nature. It took a while but it's like, What was I thinking? Why did I allow so many sycophants and bad influences to be around me? I was lonely and I didn't realize it. That's why I came back home to New York. I never feel lonely there. I can see my family and I have really good people in my life."

People selling her out: "It feels like sh-t. I'm so naïve. But I had to learn the hard way. Recently, I found out one of my close friends was giving a detailed account to a newspaper of what I was doing all the time. In the past, I would probably still be hanging out with that person. Now it's like, No, I've been busting my ass and I'm happy and doing well, so get the hell out of my life."

Her punishment (jail & community service) for probation violation: "I'm not going to go there because people might take my answer in different ways. But a punishment is a punishment and I take responsibility for my actions when I'm wrong. I was raised that way by my mom. I turned myself in. A lot of that decision had to do with the public because they're not going to stop until they see me behind bars."

How she's doing with "her issues" now: "I'm great. Elizabeth was drunk on sets. I've never been drunk on set, ever. I did my time and I respect the law."

After she says she wants to adopt a son, she's told "girls are harder": "Yeah, I don't want to deal with a mini-me!"

Her Oscar: "I'm not focused on [love] yet. I want to do a ton of movies first. After I win an Oscar, I can start thinking about love. I said to my agents recently, 'Just keep me on set because that's where I'm happiest.' When I get a movie, I appreciate it like I did before all this sh-t happened."

Being trusted again: "I'm grateful. I think there are a lot of directors and producers who know I'm a good actress. I just want them to get past the misconception that I'm not reliable, because I am. I'm going to make them believe in me again."
[From Us Weekly, print edition]
Can you even believe this? Casually mentioning suicide, chalking up the past six years of crack shenanigans to just being an experimental kid, blatantly lying about how professional she is, blatantly lying about taking responsibility for everything that happened while a moment later saying none of it was her fault…? Creating straw-man arguments for why she's being "bullied," acting like the legal system is out to get her, acting like a crack martyr. THIS BITCH. I can't.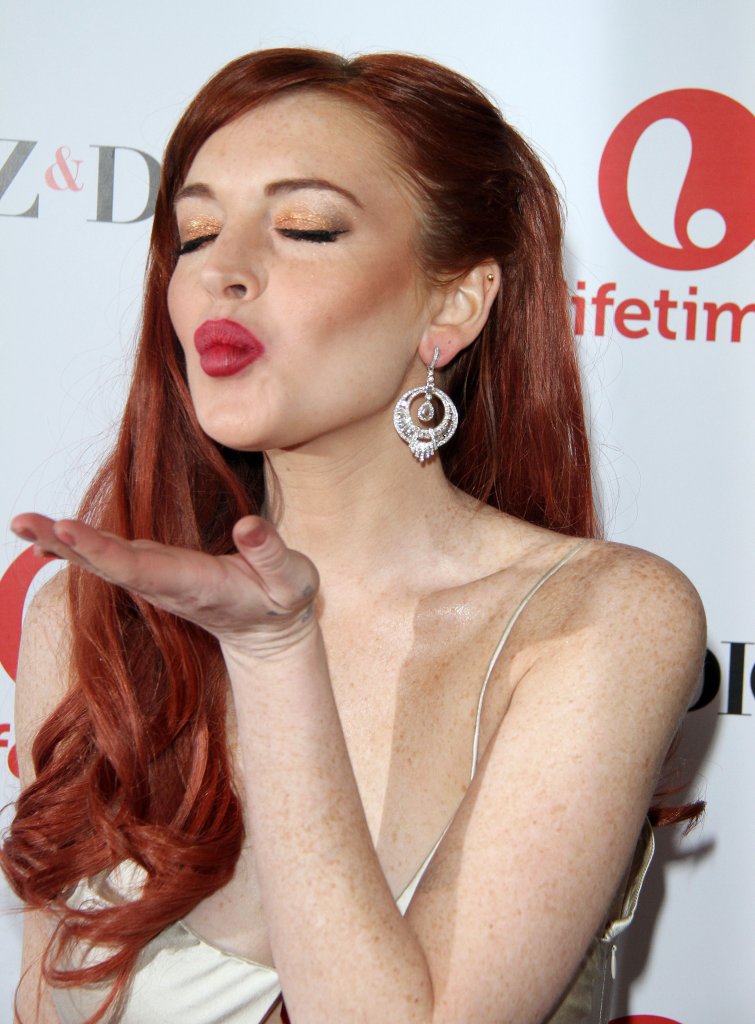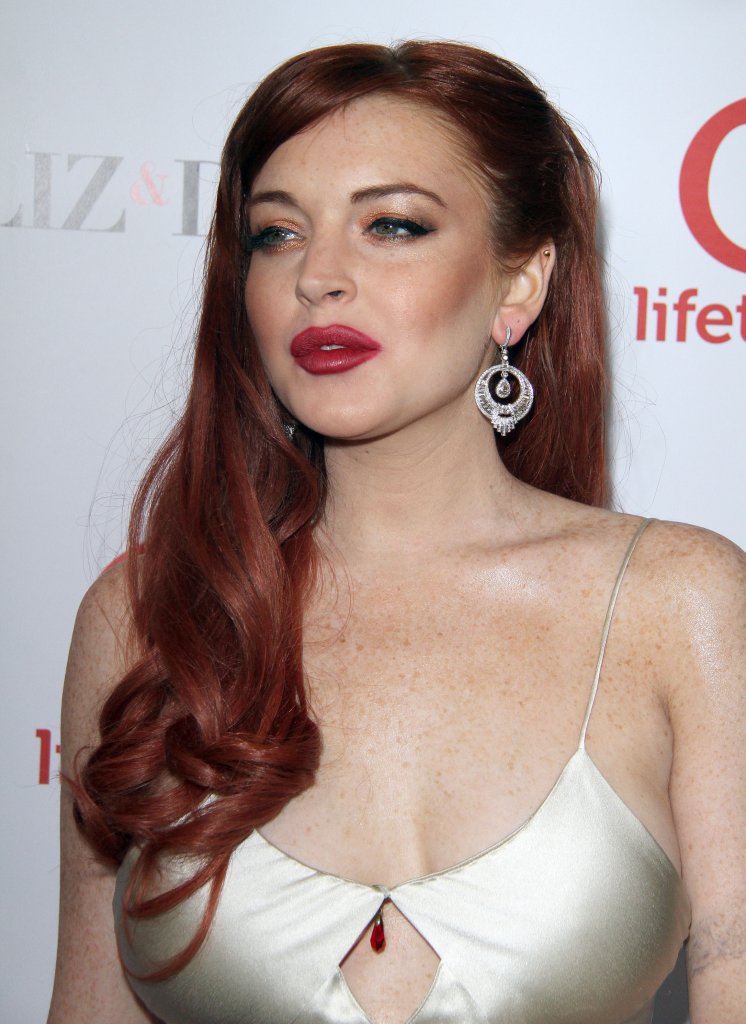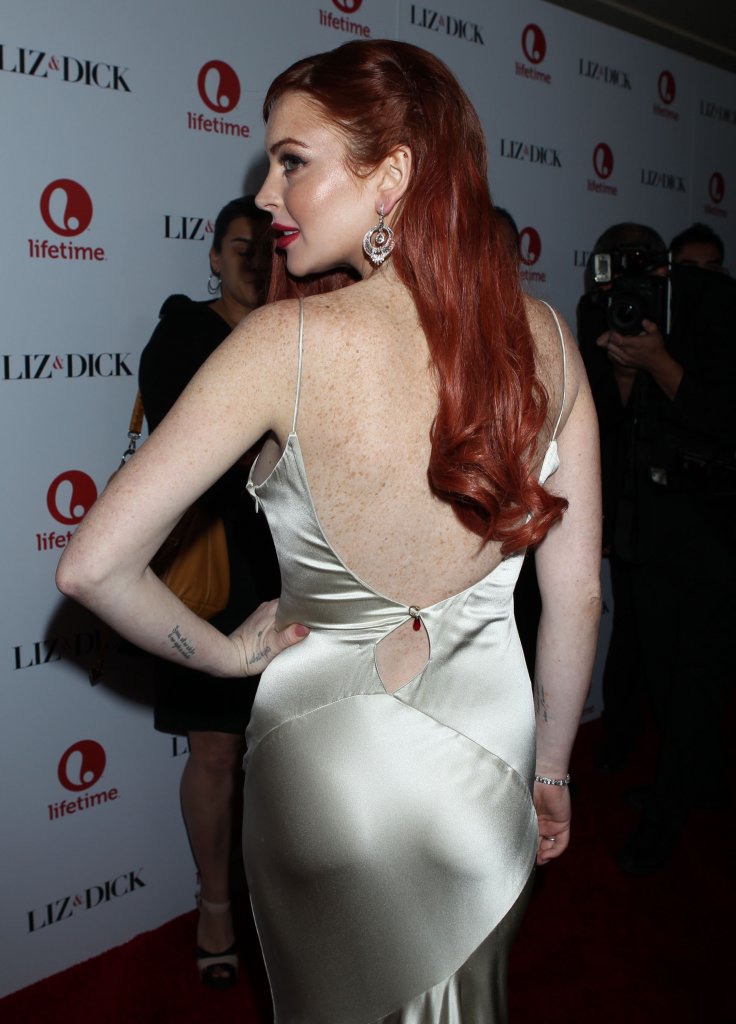 Photos courtesy of Fame/Flynet.