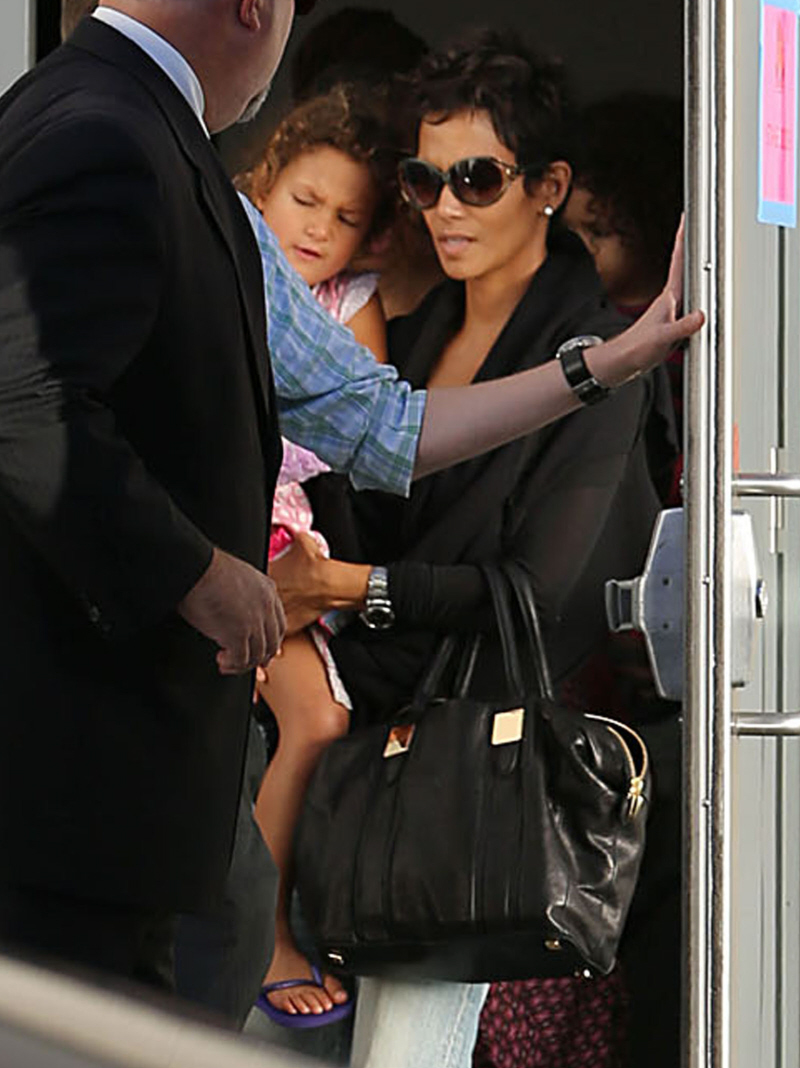 Here are some newish photos of Halle Berry on Friday in LA with Nahla. Halle took Nahla to see Yo Gabba Gabba! Live at the Nokia Theatre. Other celebrities were there with the kids, of course, but Halle and Nahla definitely got the most attention. As we discussed on Friday, Halle's ex and her current got into some kind of awful fist-fight outside of her house on Thanksgiving. Gabriel was arrested, charged with misdemeanor battery and released on bond. Olivier was not charged with anything because – as it seems currently, from an investigative standpoint – Olivier only injured Gabriel in self-defense, meaning that Gabriel started it.
So, what's happening around this situation now? There's not a lot of information, surprisingly enough. I kind of expected Halle to release more details to TMZ, maybe even give a statement to People Magazine. But that hasn't happened… yet. Maybe she's waiting for the holiday weekend to be over so that more people will be paying attention. Here are some bullet points of what we know now:
*TMZ reminds us that Halle got an "emergency protective order" against Gabriel, meaning that he cannot be within 100 feet of her, Olivier or Nahla. To enforce this protective order, Halle is now rolling with armed security guards.
*TMZ says that Halle will be going to court this week to ask for a restraining order against Gabriel. "Sources" (cough) say "Halle and her lawyers are alarmed that Gabriel allegedly started the fight with Olivier Martinez right in front of 4-year-old Nahla. Although a judge issued an emergency order of protection — requiring Gabriel to stay 100 yards away from Halle, Nahla and Olivier — that order expires Tuesday. We're told Halle's lawyers will be in family court asking a judge to extend that protection for an indefinite period of time." Halle's argument boils down to "Gabriel is violent and she doesn't want him around Nahla."
*You can see a photo of Gabriel's bruised and swollen face here at TMZ. He has a black eye and it's super-puffy. I bet it hurts like hell too. Olivier's injuries are said to include a "screwed up" hand and a sore neck and shoulder, maybe.
*Radar says that Halle's security cameras captured the fight, but the video hasn't been given to the LAPD (who are still investigating the situation). Radar says Gabriel wants the video to be turned over – maybe he thinks the video will prove that Olivier instigated the situation?
Ugh. Hot mess. And it's only going to get worse, you know.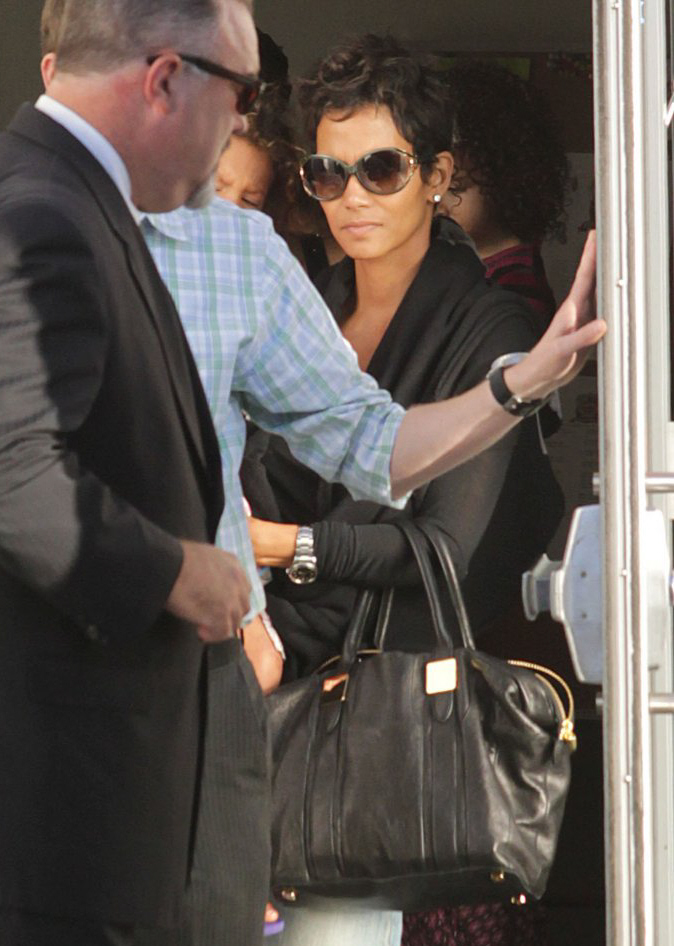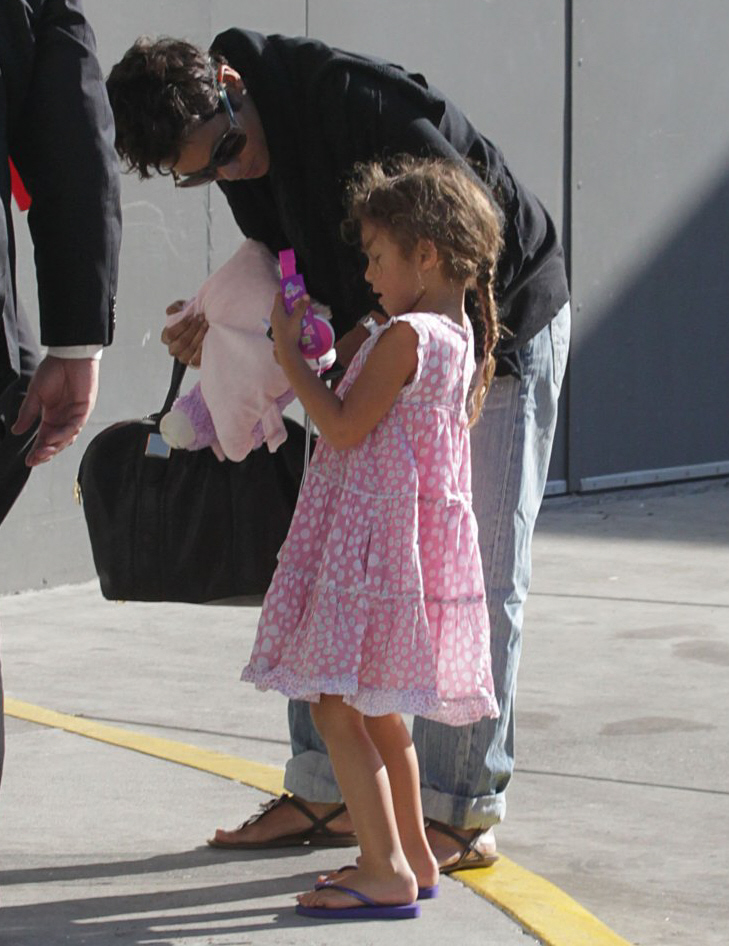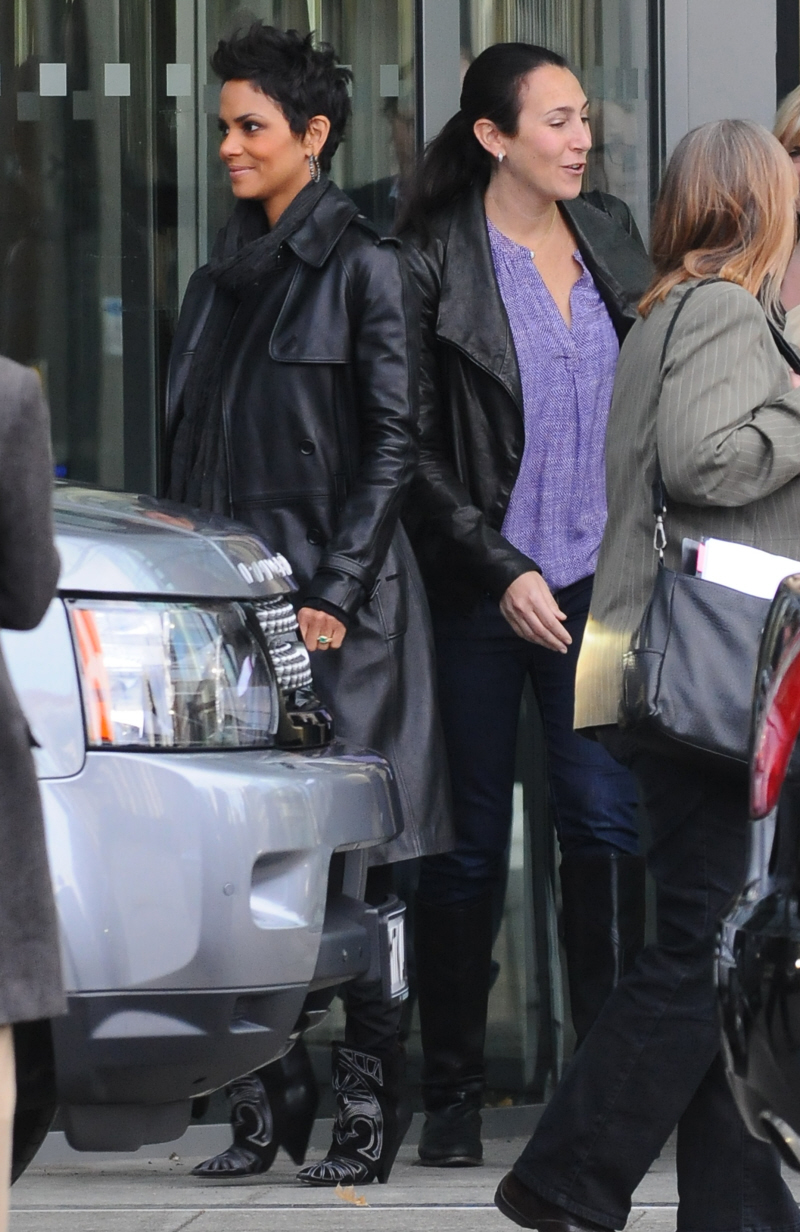 Photos courtesy of WENN, Fame/Flynet.