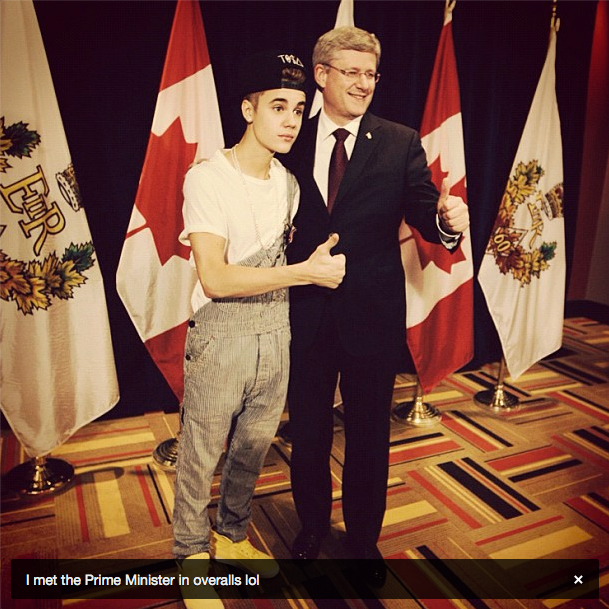 On Saturday, Justin Bieber posted this photo on his Twitter account of himself meeting Canadian Prime Minster Stephen Harper. Naturally, Biebs was all proud of himself for wearing overalls for the occasion. At least they weren't hanging down around his knees, but I have to wonder why he couldn't bother at least dressing in a respectable manner to meet the guy who runs his native country? Even Russell Brand (who won't even dress up to testify in front of Parliament) made sure he looked halfway presentable while meeting The Queen (although Rusty later admitted a nearly insatiable urge to grab the Queen's boobs). I guess Harper must be a major Belieber to put up with this overall nonsense.
Incidentally, Justin also tweeted this photo (about a week ago) from the gym that shows him wearing the same overalls (I think), but they're pulled down to expose his red boxer briefs (gross) and reveal his (presumably) manly chest for all to see. If it wasn't for that badass crown tattoo, I might not have even recognized him. Just kidding.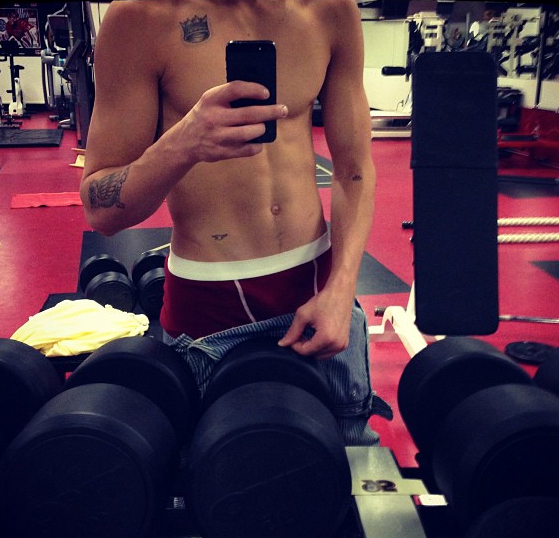 Here are some more photos from Justin's AMA extravaganza. Poor kid can pump all the iron in the world, but he just gets prettier with every passing day. Those eyebrows are way too groomed for a dude.
Update by CB: Bieber has defended himself, on Instagram, writing in response to someone calling him "white trash" that "The pic of me and the Prime Minister was taken in a room in the arena where I was performing at that day. I walked straight from my meet and greet to him. It wasn't like it was like I was going into his environment we were at a hockey arena. Wow am I ever white trash." What I want to know is if he even considered changing (he probably didn't) and if he did think about it, did he even have any appropriate clothing with him that wouldn't give the impression that he crapped his pants? The least he could have done would be to take off his hat and fasten the other shoulder of his overalls.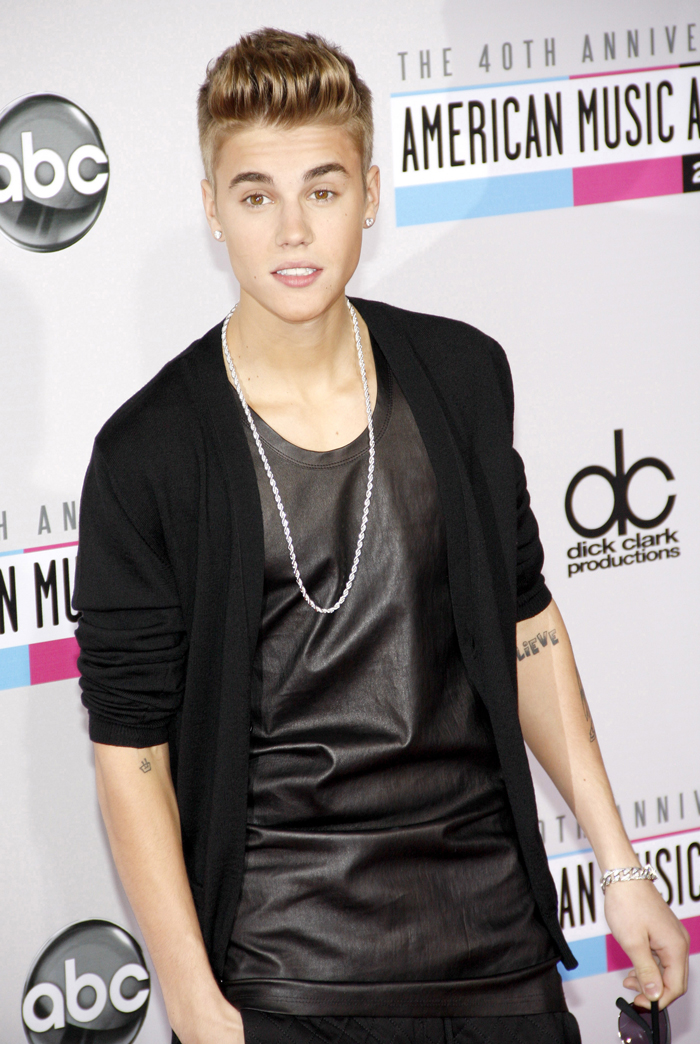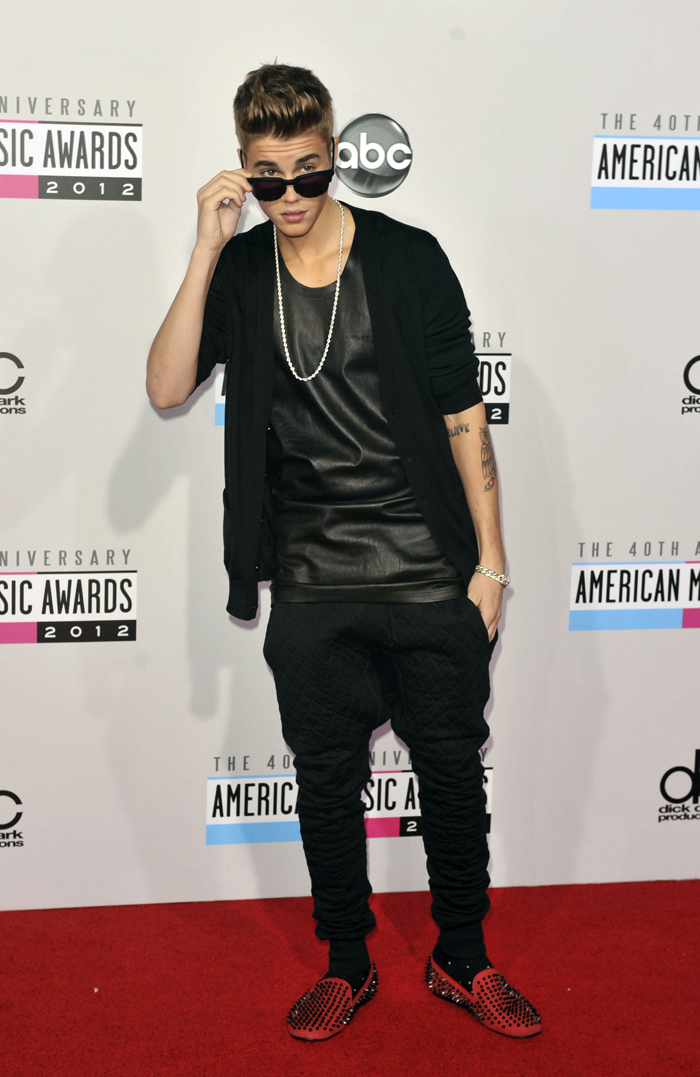 Photos courtesy of Twitter and WENN