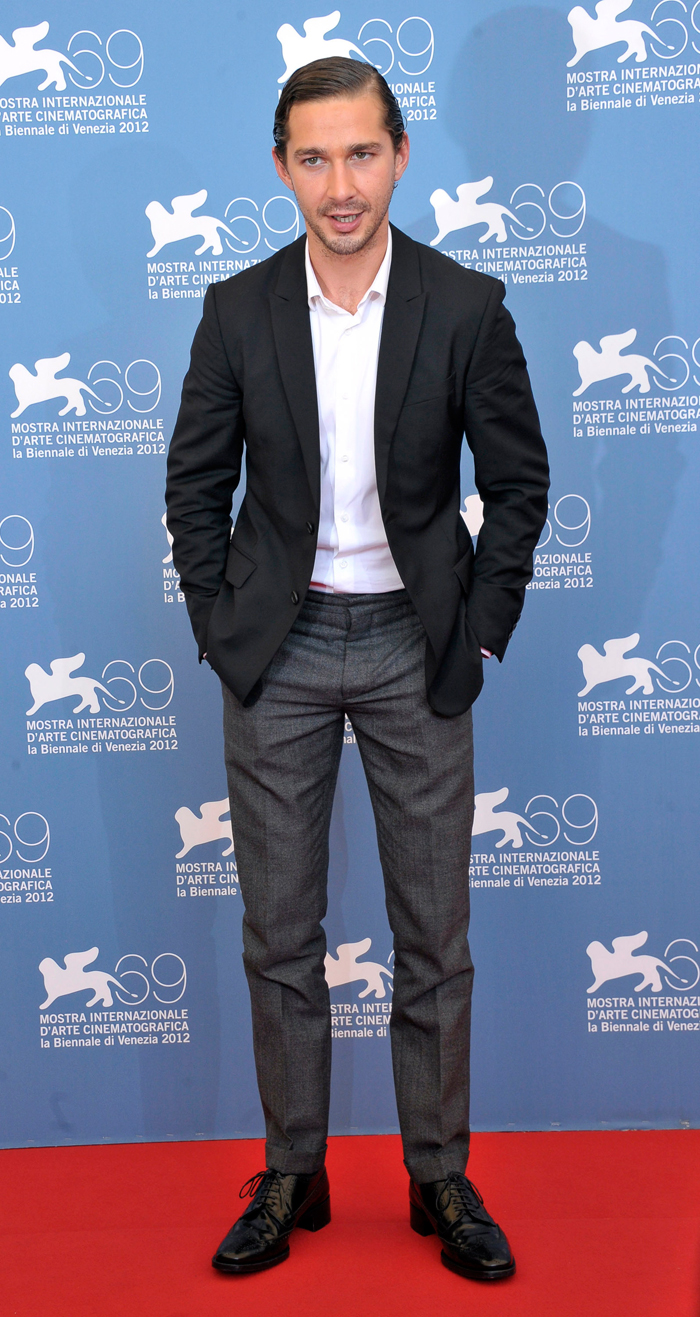 As much crap as I give Shia LaBeouf for claiming to be the new indie king while demanding $18 mllion for Transformers 4 (and, in the process, getting his greasy butt replaced by Mark Wahlberg), Shia's sort of planning a really smart career move. He's heading to Broadway! Maybe he can actually prove himself beyond a former child star who has only demonstrated enough range these days to be able to yell, "No no no no no" while running and driving. Shia could truly sink or swim here, and he'll be starring opposite Alec Baldwin: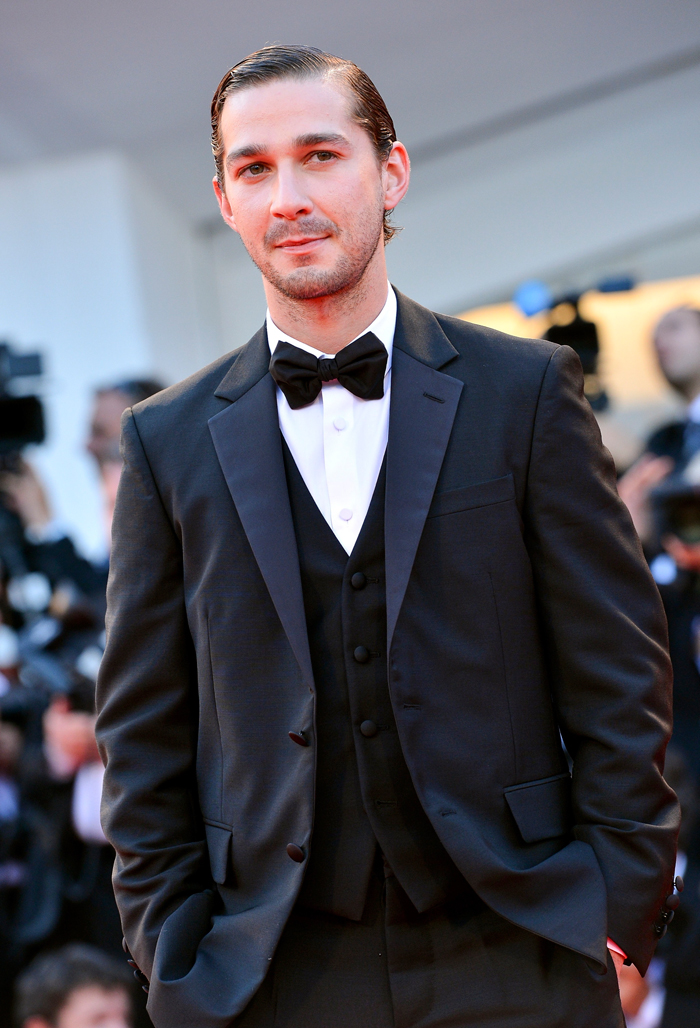 Good thing Shia LaBeouf has officially kissed big blockbusters goodbye — he's now free to star in a Broadway production of Lyle Kessler's Orphans, which premiered in 1983 in Los Angeles. This will mark the play's first appearance on Broadway.

LaBeouf will play Treat, a young, orphaned thief who lives with his mentally damaged younger brother Phillip (a role that has not yet been cast). When Treat kidnaps the wealthy, older Harold (Alec Baldwin), he and Phillip realize that they may have found the father figure they've always yearned for. Baldwin last appeared on Broadway in 2004, when he starred in the Roundabout Theatre Company's revival of Twentieth Century.

Orphans begins previews March 19 at the Schoenfeld Theatre, currently home to a Glengarry Glen Ross revival starring Al Pacino. Its opening night is set for April 7. Think Michael Bay might show up in the cheap seats?
[From EW.com]
I generally think it's a good thing when Hollywood actors try their hand at doing plays. John Malkovich has famously stated, "A movie is like a line drawing, but a theater performance is like a painting." So I guess very soon, we'll find out whether or not Shia can paint on a canvas or merely scribble on the wall with Crayolas like a bad little boy.
In other Broadway news (since there's hardly ever an occasion to talk about Broadway here), Scarlett Johansson has just scored a $40,000 per week payday for her upcoming role as Maggie in Cat on a Hot Tin Roof. She will also get 7.5% of ticket sales above $530,000 based on an average of four weeks of ticket sales. Not bad, right? People often forget that, after all, she is a Tony winner. Now she's cashing in on that win, and she can tell all those people who say she can't act to suck it. Go, Scarlett!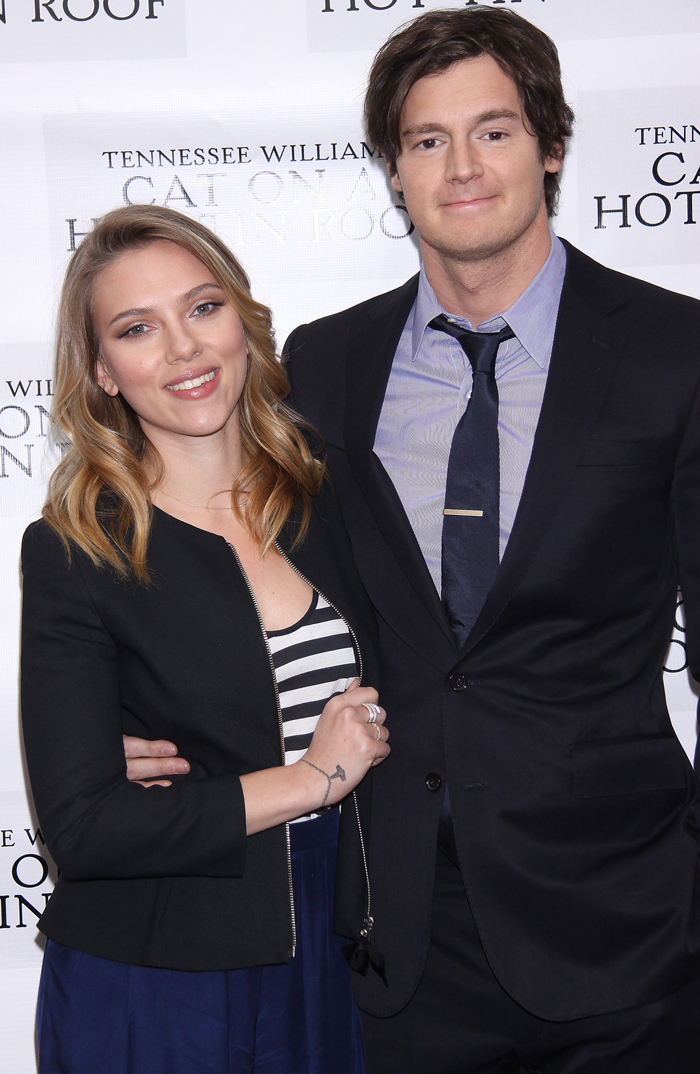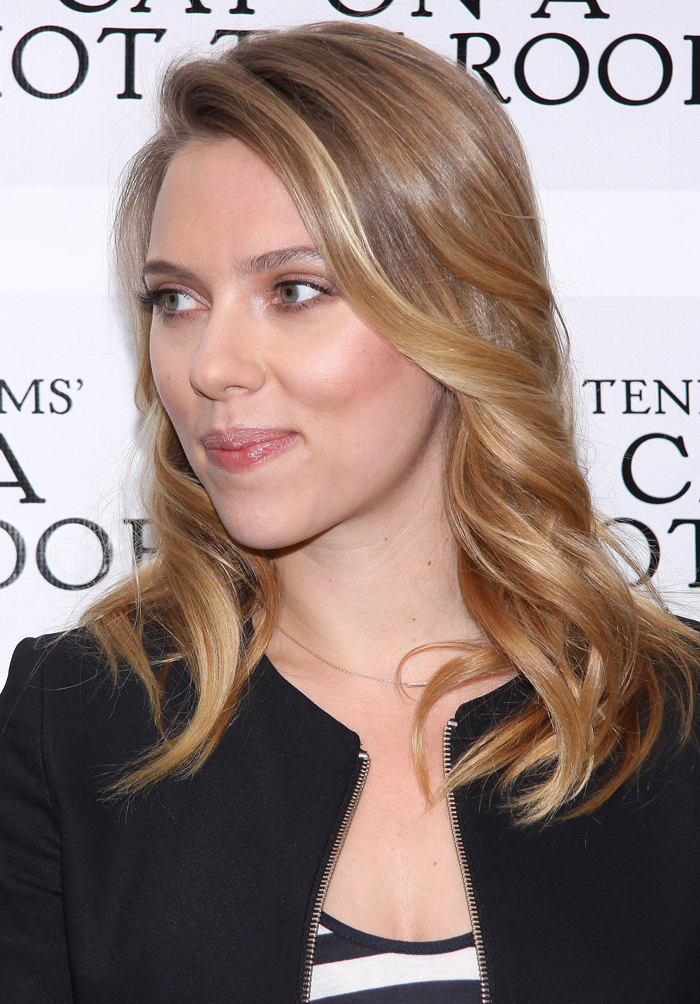 Photos courtesy of WENN