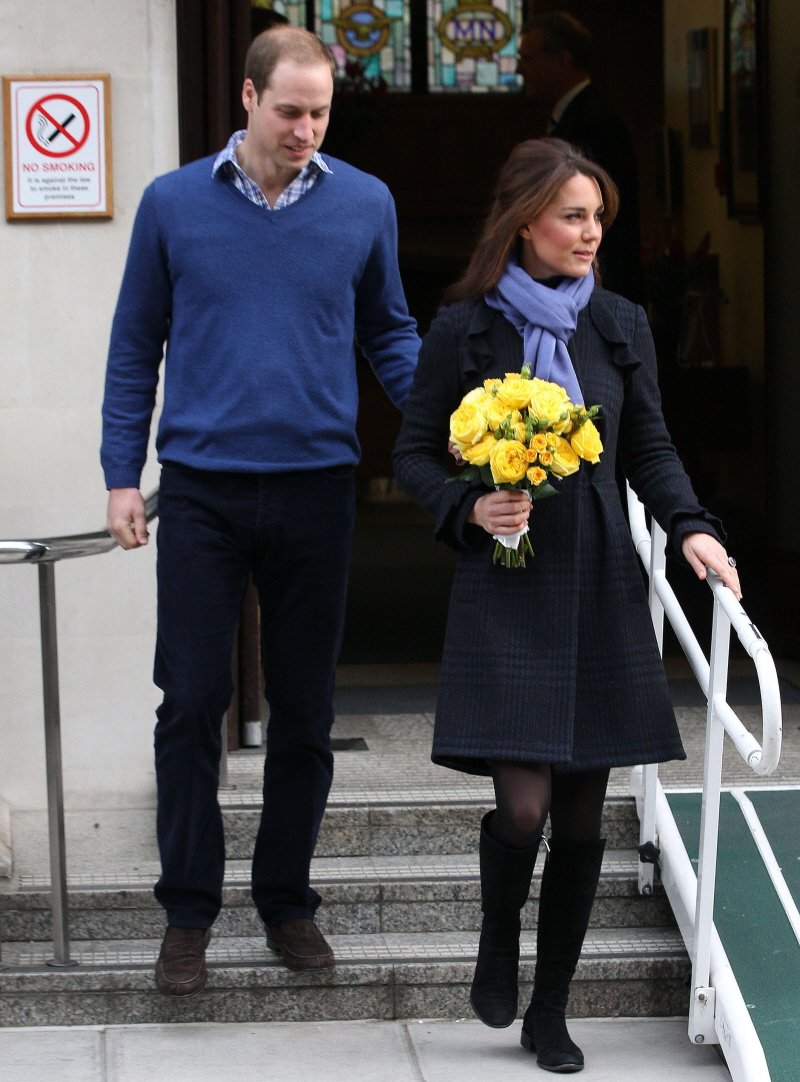 Just a few weeks into 2012, I got terribly sick. Like, sicker than I had been in a decade. I got that awful Norovirus and I was barfing for days. I couldn't keep anything down, not even water. I could barely walk around or stand up straight. I had a fever, I had the chills, and I didn't even have the energy to shower. I was a damn mess, basically. And my mom just didn't get it. She was used to be me having colds and allergies during seasonal changes, but it was like she couldn't even comprehend that I truly felt like I was dying. She told me to drive to her house and she (laughingly) offered to take care of me. I think I painfully moaned in response. At one point, a few days into what felt like my slow death, my mom was like, "I just don't understand why you're acting like this." Well, then she got the Norovirus. And then she KNEW.
Anyway, I bring that up because the stories about Duchess Kate and her morning sickness have just reminded me of it. I really didn't want to be around my mom when I was sick. I wanted to lay in bed, sleeping and moaning in pain. I want to barf in peace. But maybe that's just me. I know a lot of people still like it when their mom takes care of them. Duchess Kate is one of those people. And according to Star Magazine, Carole Middleton is using Kate's morning sickness as an excuse to basically move into a royal residence:
The Duchess of Cambridge smiled weakly but bravely as she left London's King Edward VII hospital, with hubby Prince William by her side on Dec. 6. She had been hospitalized for three days, and unfortunately for Kate, her symptoms returned just a few days later. She was ordered to bed at her and William's cottage home on the grounds of Kensington Palace – a home that will now have more than its usual share of contributors to the flurry of activity!

Star has learned that Kate's parents, Carole and Michael, will "virtually be moving in," says an insider, "to help their beloved daughter as she fights to get her health back."

Kate's family home in the village of Bucklebury is a mere 15 miles from Kensington.

"Carole was already planning on bucking royal protocol, which normally calls for an army of nurses and nannies, by being a totally hands-on grandmother when it comes to caring for her newborn grandchild-to-be," the insider tells Star. "But Kate has seemed so fragile while dealing with her debilitating morning sickness, that the time was right for her mom – with dad Michael in support – to take the initiative earlier than expected and make the cottage their home away from home. They'd sleep on cots in the kitchen if it meant being on hand to do everything they could for Kate."
[From Star Magazine, print edition]
Honest question from a childfree bitch: is there really that much to "do" when someone has morning sickness? Yes, you can help that person get cleaned up and I guess you can try to prepare some bland food for them to try to eat. But that doesn't sound like an "all-day, all-night" proposition to me. I'm not trying to be mean about it – I'm sure Kate does want her mom there, and I'm sure Carole is a big comfort. But I also think there's just a little bit of pushy opportunism motivating Carole as well. She thinks she's royal too!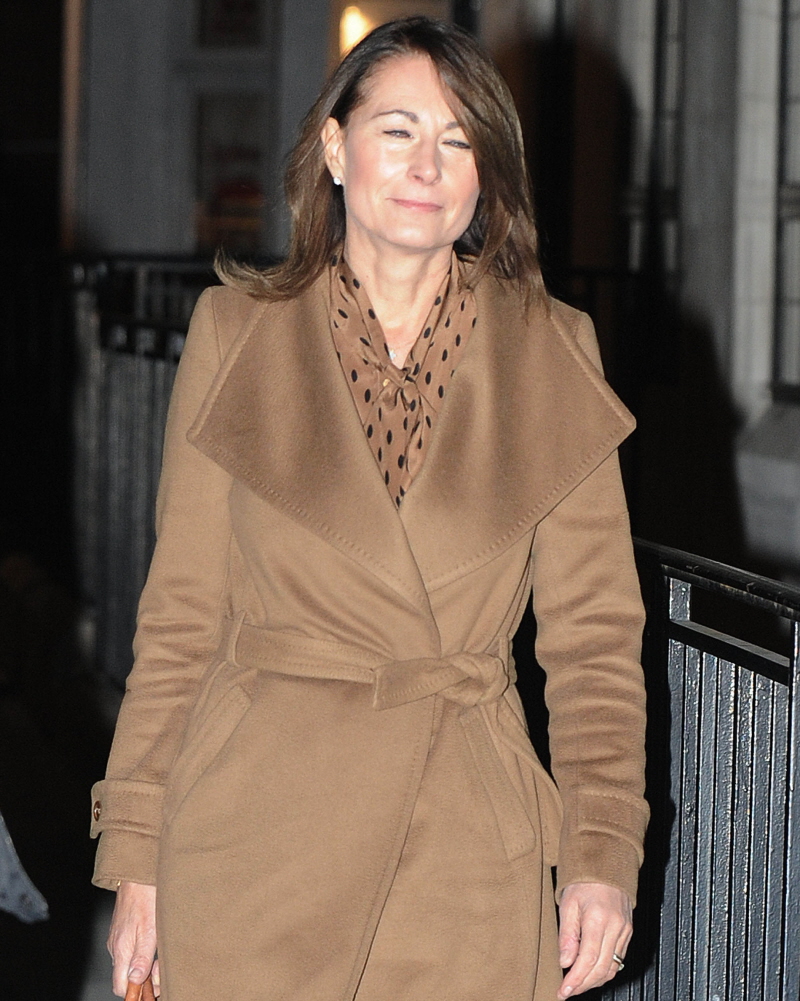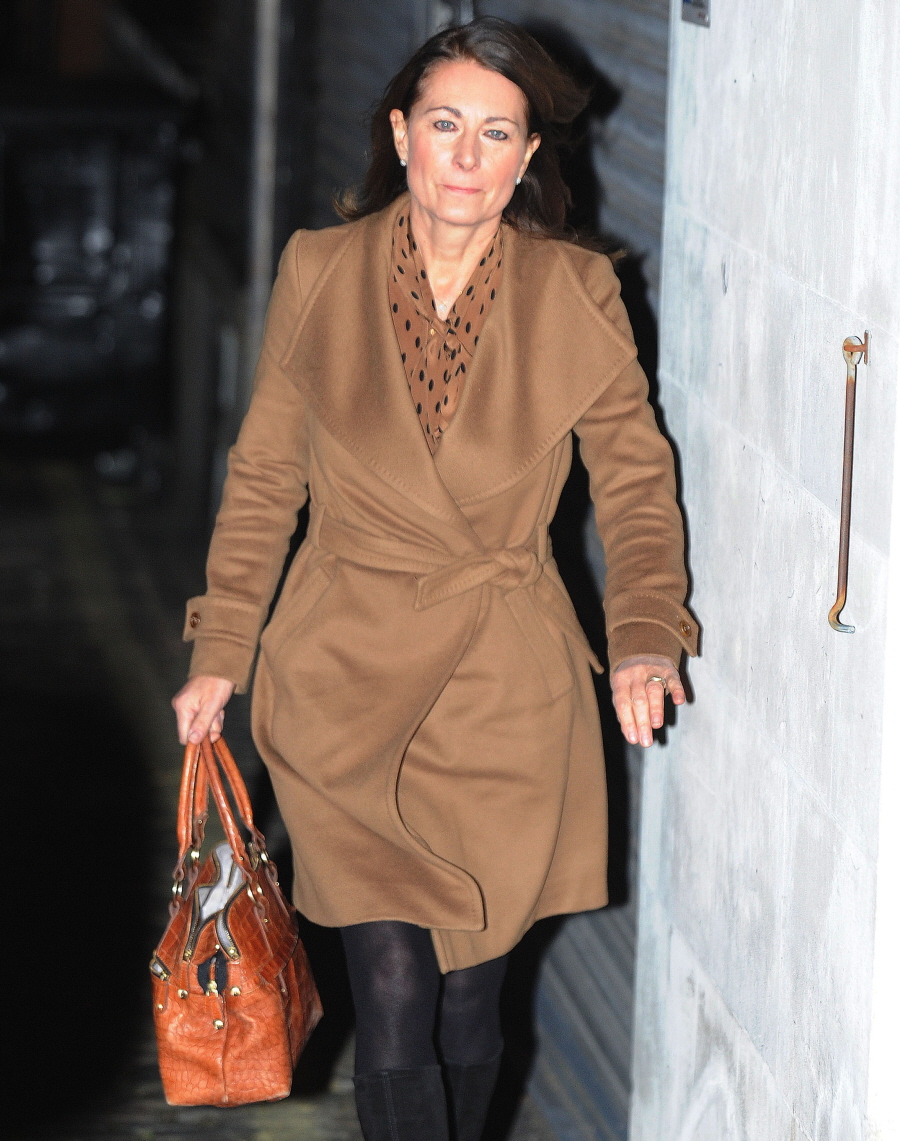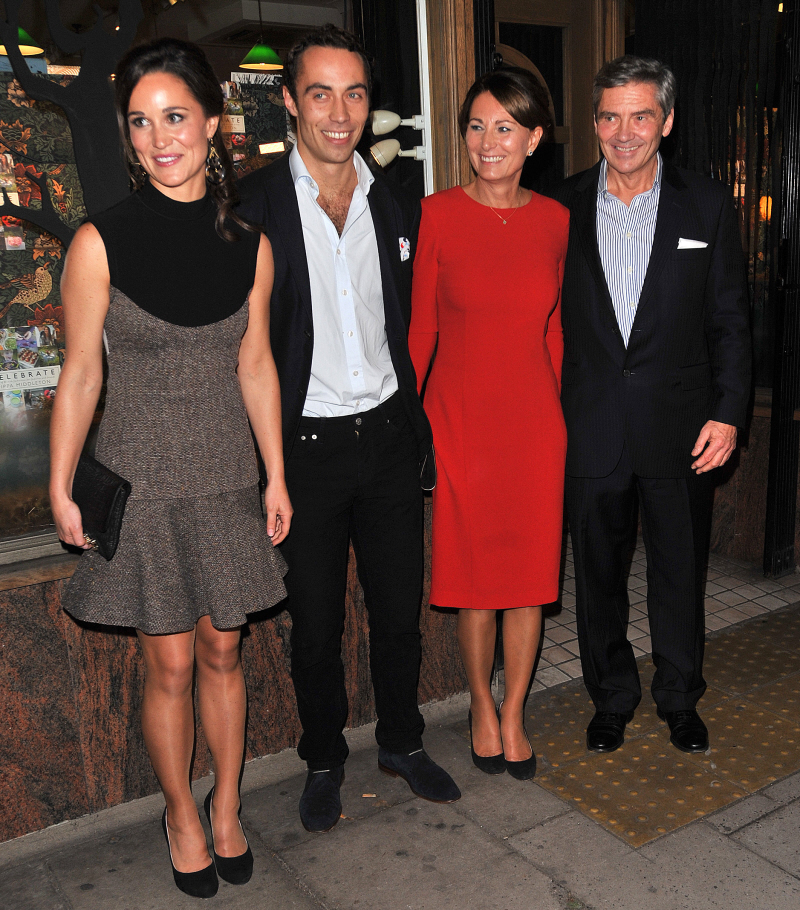 Photos courtesy of Fame/Flynet and WENN.