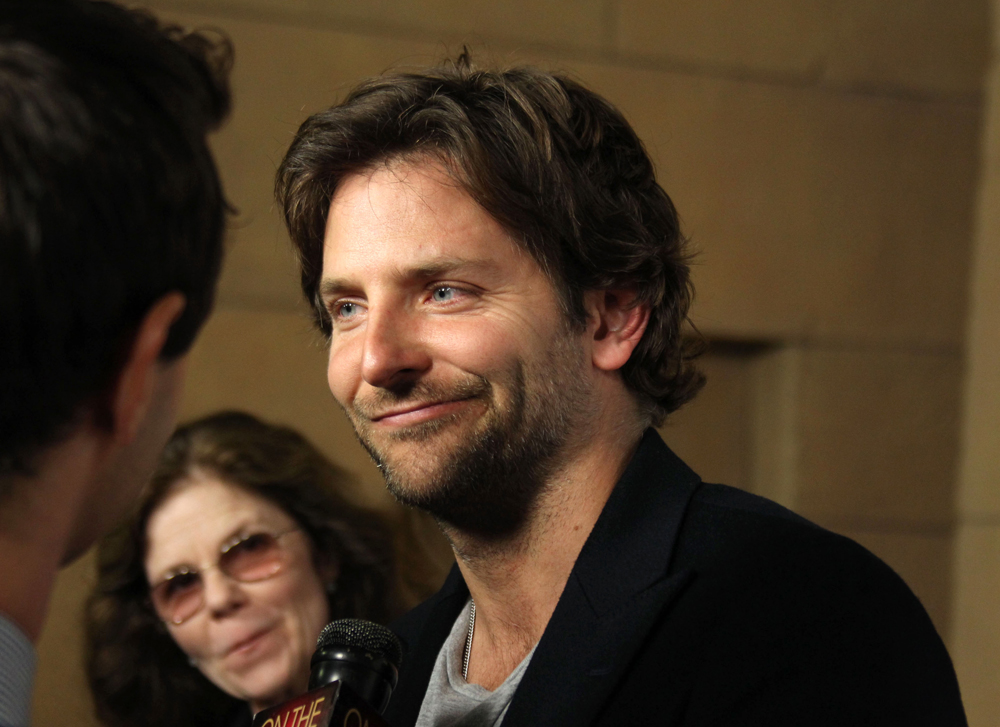 I'm always up for a new story about friendly neighborhood serial killer Bradley Cooper, and while this one isn't as entertaining as the one where he refused to wear deodorant, it's still mildly amusing because I like talking about hair.
In this case, Bradley is allegedly losing his sh-t over losing his hair, which he believes will cause him to lose his (contrived) appeal with da ladies that resulted in him being inexplicably named People's 2011 Sexiest Man Alive. Apparently, Bradley is so upset and paranoid over this normal process of aging that he's hired his own hairstylist on the set of Hangover III. He supposedly believes that using one of the production's stylists would mean that everyone would find out about his hair loss. This sounds a little extreme, right? Lots and lots of A-list actors have merely thrown a rug on it while filming, and no one bats an eye unless it's a case of looking as bad as Sean Penn's rug. Oh well, here's the story from the Enquirer: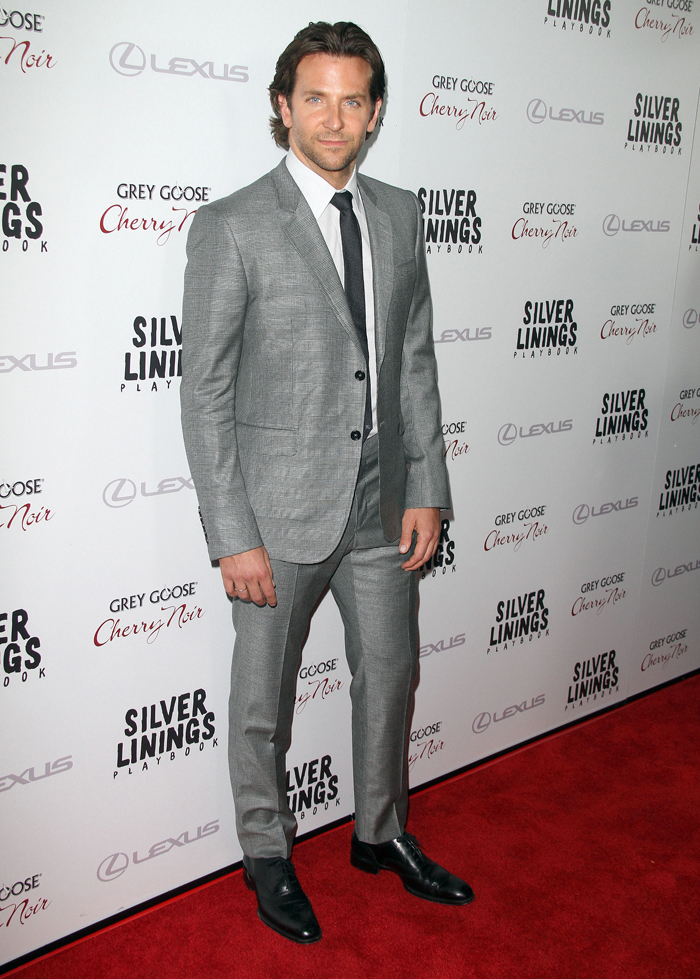 Fomer Sexiest Man Alive Bradley Cooper has demanded that his personal hairstylist keep a lid on rumors about his receding hairline. "He brought in a special stylist while he films The Hangover Part III and is paying boucoup bucks for her to sign a confidentiality clause," says a source.

The actor is receiving rave reviews for his role in Silver Linings Playbook, but Bradley is too focused on his treses to enjoy his success. "He comes from a long line of bald guys and has used Propecia for year," the source tattles to Star. "Brad's thrown himself into work and is desperate for an Oscar nod in February, but he's paranoid about going bald. He thinks it could kill his leading-man status."

Worried that his hair is a major part of his sex appeal, the insider reveals, Bradley has been "getting a cutting-edge hair-loss treatment and taking a battery of natural supplements — and he's only washing his hair every three days, with expensive organic shampoos." Remember, Bradley: it's the clothes that make the man, not the hair.
[From Star, December 24, 2012]
You know, I'd feel bad for Bradley (and most dudes in general) for freaking out about losing his hair, but I just can't muster up the sympathy. After all, women have to worry about so many dreadful things (wrinkles, hot flashes, drooping boobs, and so on) in relation to aging, and men can easily take the option of looking "distinguished" like "silver foxes" in their old age. It's not fair, is it? Bradley could always just shave it all off because bald dudes can be really hot too. Never mind — he'd probably just look like a bald serial killer.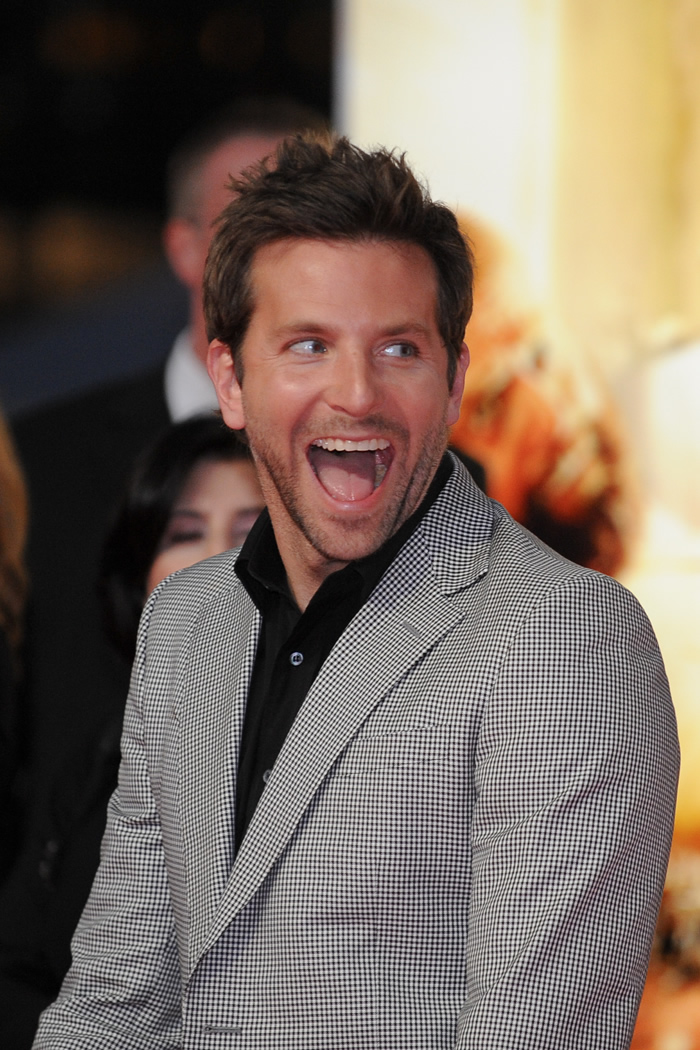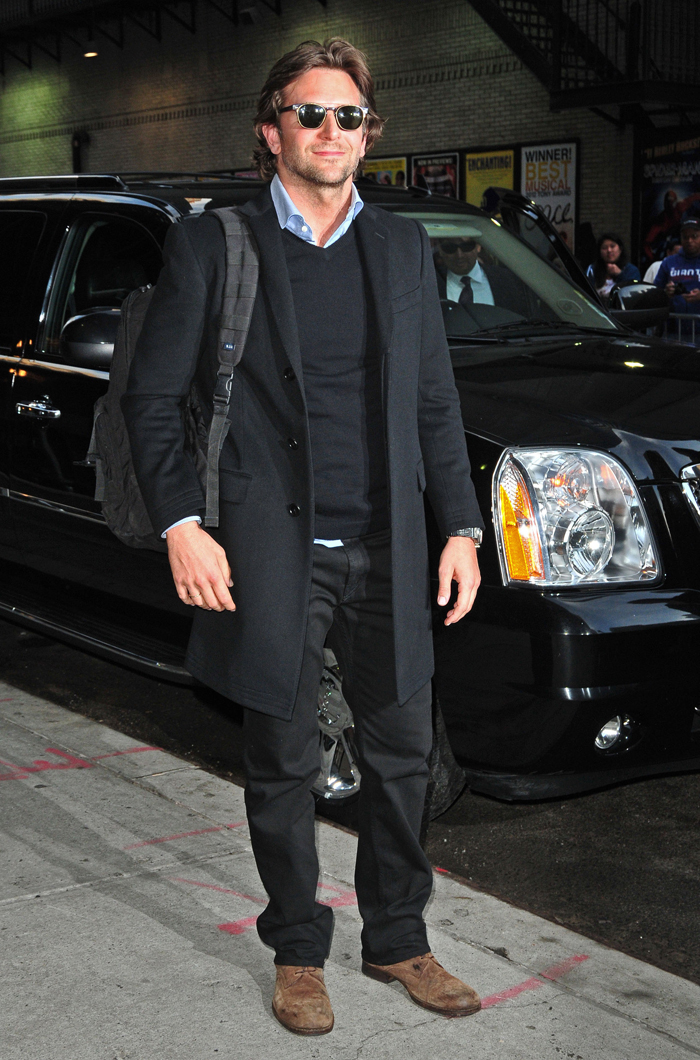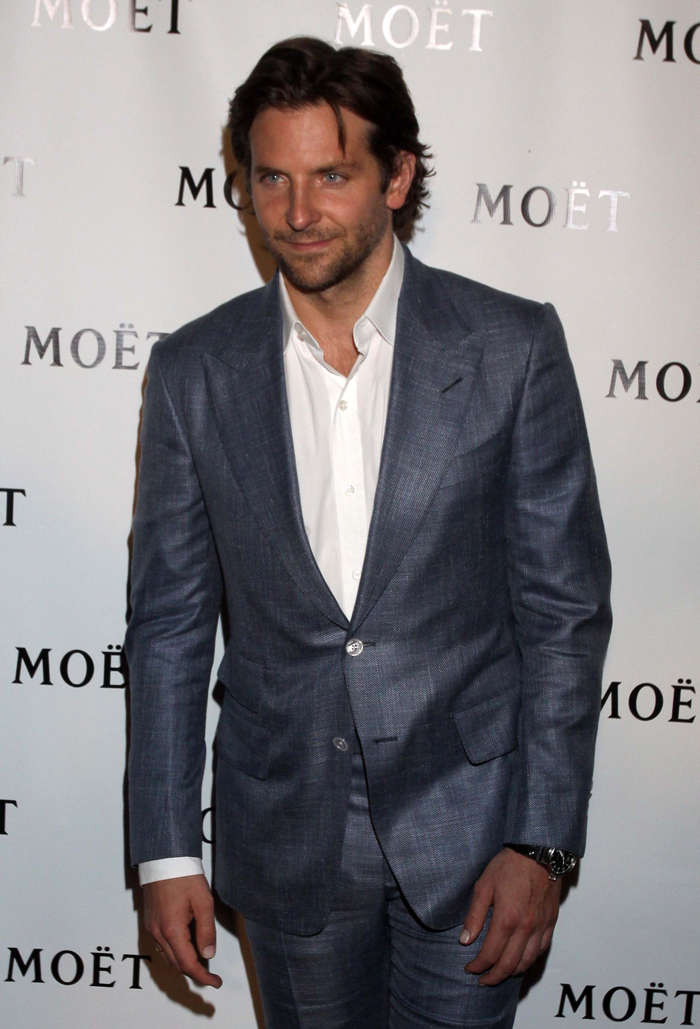 Photos courtesy of Fame/Flynet and WENN