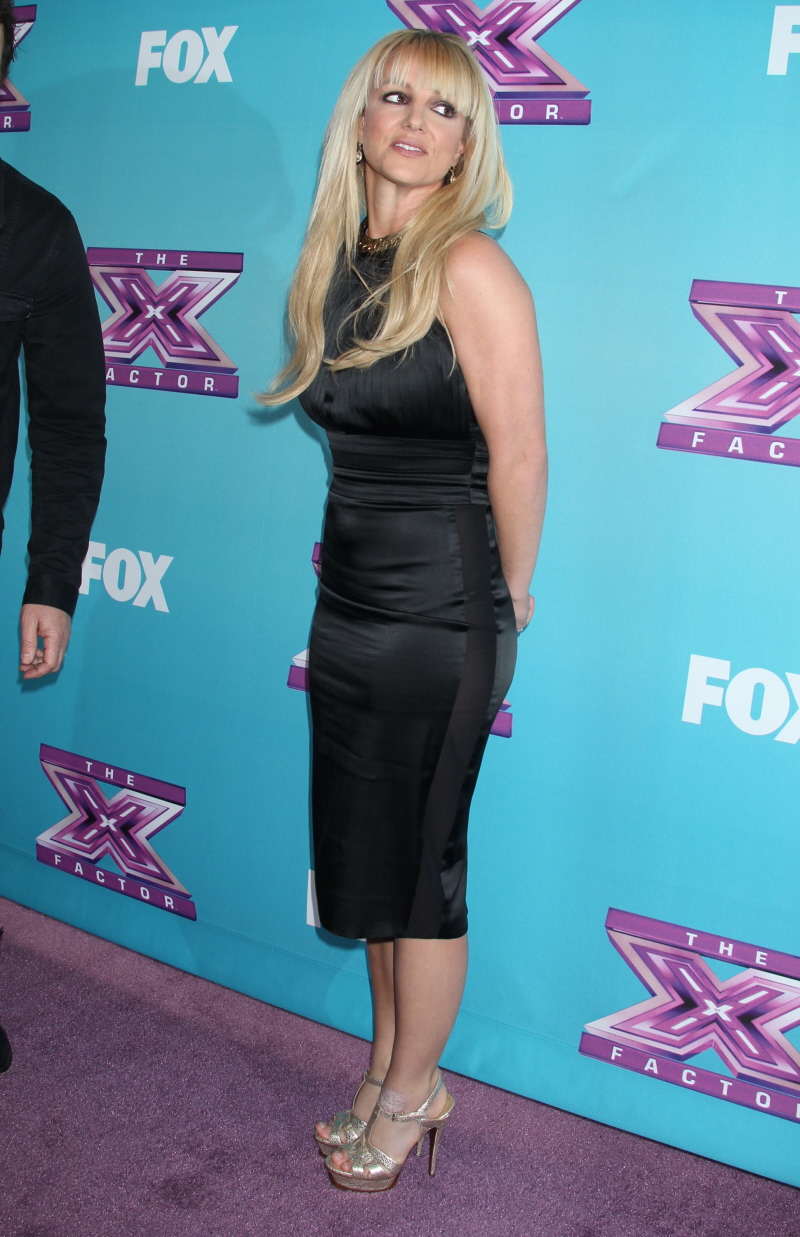 Here are some new photos of Britney Spears at the Season Finale press conference thing for the X-Factor. In one of the pics, Brit is holding hands with someone named Carly Rose Sonenclar, who I am assuming is one of contestants on the show. Don't bother correcting me if I'm wrong, I couldn't care less other than my first reaction which was, "That girl looks like Ellen Page." Ellen Page and Britney would make such a cute couple, right?
Anyway, I became enchanted with these photos because of Britney's hair. First thought: Bump-It? Second thought: WIG. That's just a full-on wig, correct? The hair looks so healthy and… well, Britney isn't known for healthy-looking hair. It could be a happy-medium though – like, those raggedy, flat-ironed bangs are Britney's and she's wearing a Bump-It hairpiece to make everything look bouncy and cute. As for the black satin dress… I like it on Britney, mostly because I'm tired of her mini-dresses and Herve Leger bandage dresses. This is a nice silhouette on her!
In other Britney news, there are some reports about whether Britney will be coming back for a second season of the X-Factor:
Pop star Britney Spears might lose her 10 million pound per season deal with the 'X Factor' USA, as her stint on the show has failed to increase the TRP's.

The 31-year-old 'Toxic' hitmaker is due to leave the show after this week's two-night grand finale, along with music mogul judge LA Reid, reported Daily Star.

"Simon had hoped Britney would be a ratings boost but that simply hasn't happened. It's no coincidence she is not in talks about a new deal," said a senior executive at Fox

Fellow judge Demi Lovato is already in contract negotiations with Simon Cowell's production company for next year's show.

Only eight million viewers watched this season's episodes compared to an average of more than 12 million last year.

"She just doesn't seem to be cut out for a TV talent show," the senior executive added.
Yeah… did she jump or was she pushed? I thought Britney was always only going to do this for one year, and then she and Simon and her team would review where they were after the year was over. And I can see how Britney maybe wouldn't bring in the kind of mind-blowing ratings that Simon was hoping for. Eh. I kind of hope that Simon, Britney and her team let her contract expire and she just gets to do something else with her time. I feel like this crap is stressing her out unnecessarily.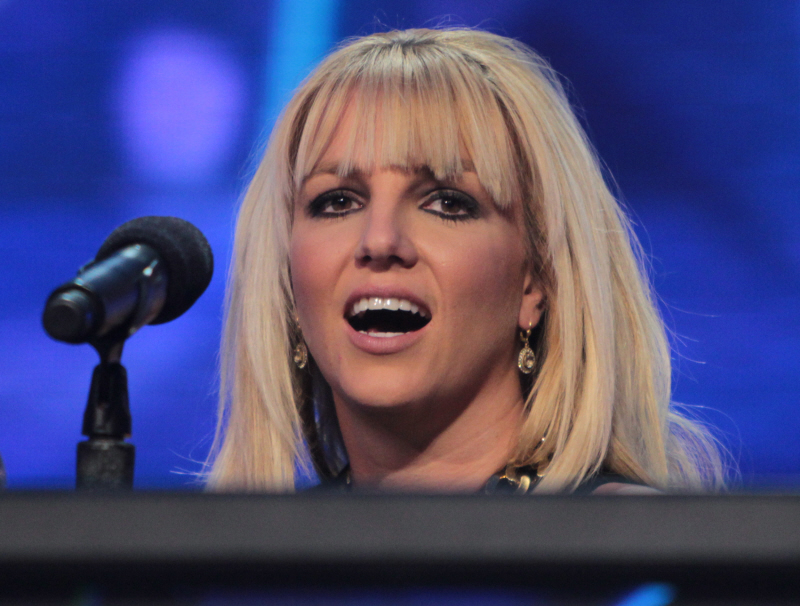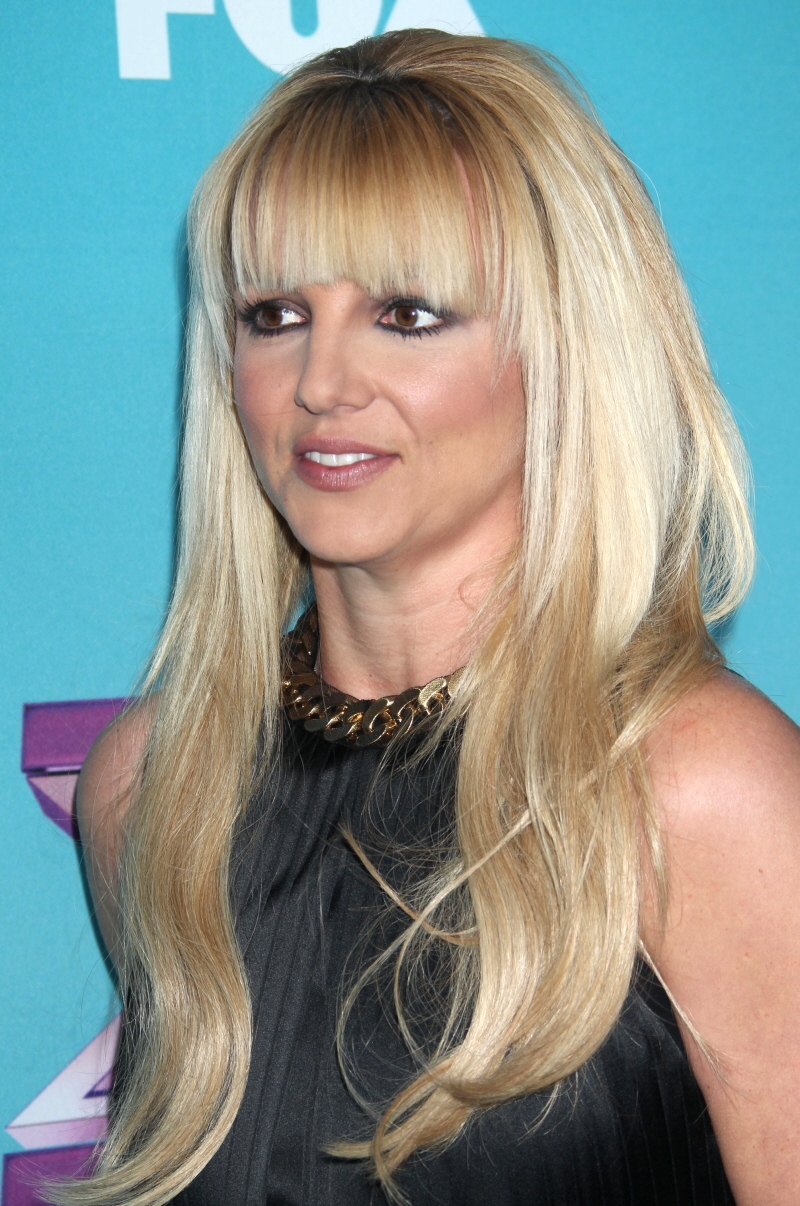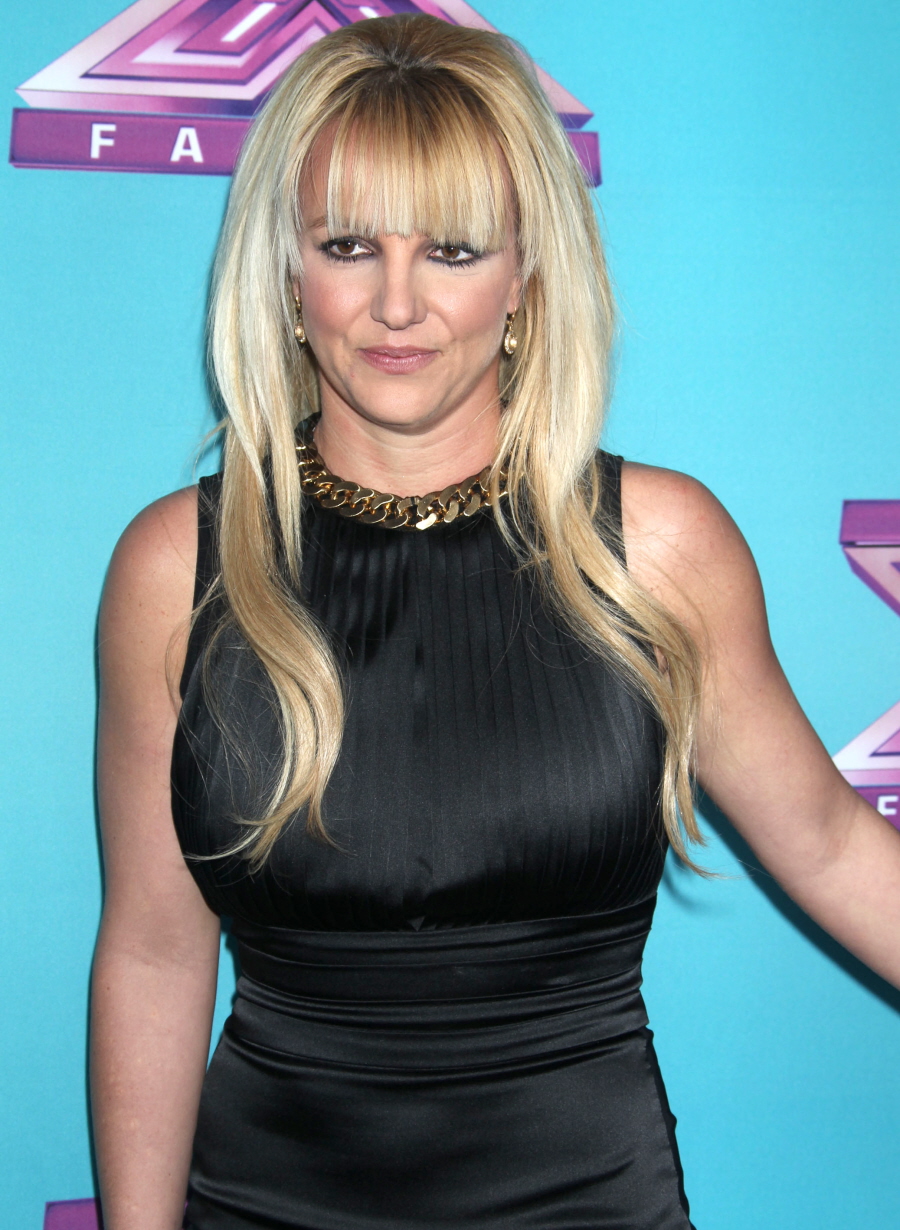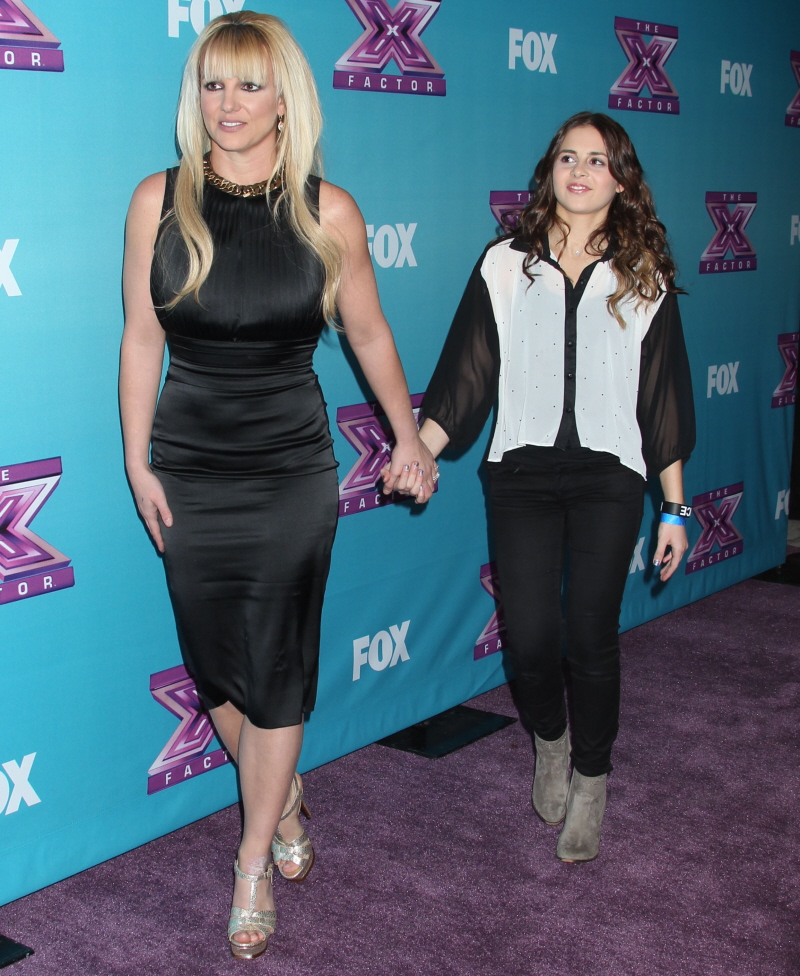 Photos courtesy of Fame/Flynet and WENN.