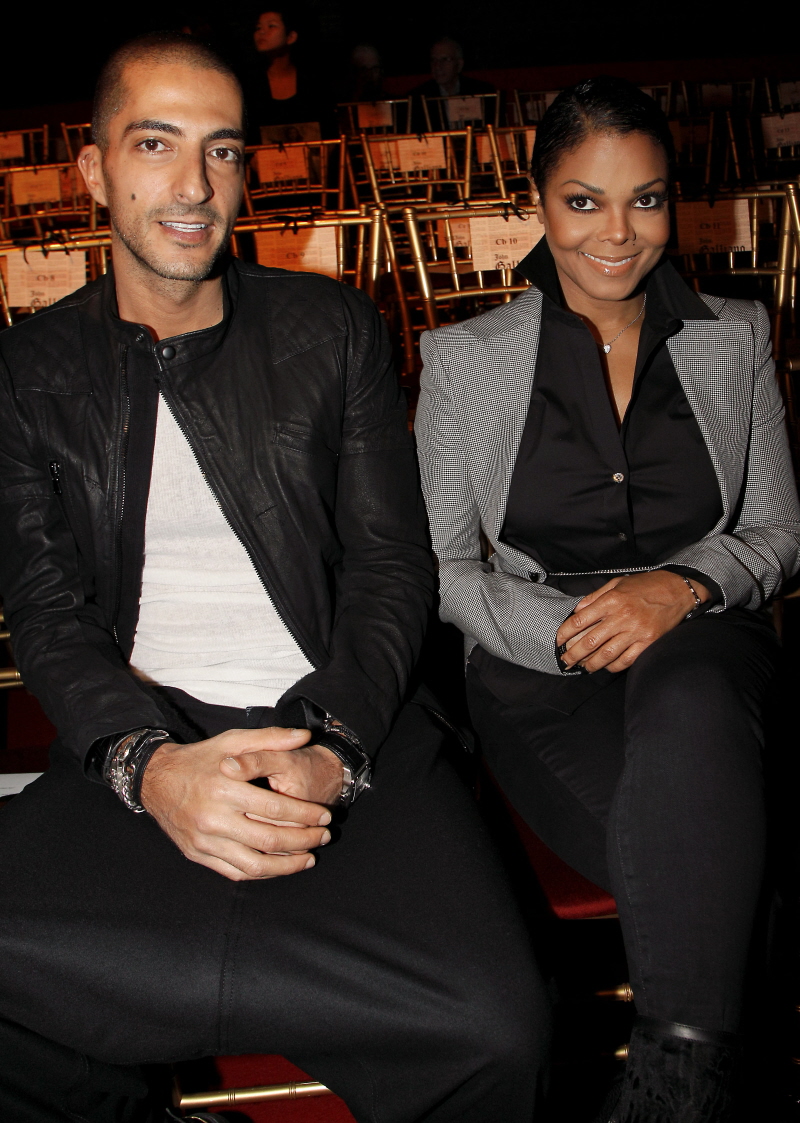 Well, this isn't completely unexpected. Janet Jackson has been dating billionaire Wissam Al Mana for several years now, and Us Weekly just reported that Janet and Wissam have been engaged for months! Apparently, he gave her a ginormous diamond ring which she rarely wears because it's simply TOO BIG for normal, everyday stuff. Ah, to have those problems! I wish I had jewelry that was too extravagant to wear during my daily routines.
What has Janet Jackson's boyfriend done for her lately? A source tells Us Weekly that Qatari billionaire Wissam Al Mana "gave her a huge, expensive ring" earlier this year.

"She's afraid it will get lost, so she keeps it locked up!"

The luxury-brand mogul, 37, will spare no expense on his nuptials to Miss Jackson, set for spring in Qatar.

The affair "will cost millions," reveals a second Jackson insider. "He is flying in all of Janet's friends and family on private jets." (Quick refresher: The L.A.-based singer has seven siblings and more than 20 nieces and nephews.)

Adds the source, "He wants to get a top chef to create a custom menu."

The ceremony will undoubtedly be "a circus," another source says.

The twice-wed Nutrisystem spokeswoman, 46 — who split from Jermaine Dupri in 2009 — is eager to make it official with her love of two years.

"She wants kids," says the Jackson source. "If she can't have them, she will adopt."
Sounds nice. Not to stereotype, but it seems like many of these Middle Eastern billionaires are the only ones spending extravagantly these days. I mean, sure, the run-of-the-mill European and American billionaires are buying yachts and elections and such, but it takes a Qatari to really bring some HUGE wedding drama. I hope they have elephants. And white tigers. And Wolfgang Puck. And I hope Janet's dress is made out of gold or platinum. By the way, am I the only one who thinks Wissam is kind of hot? He's got a similar look to Eric Balfour, and I think Balfour is crazy-hot in a weird way too.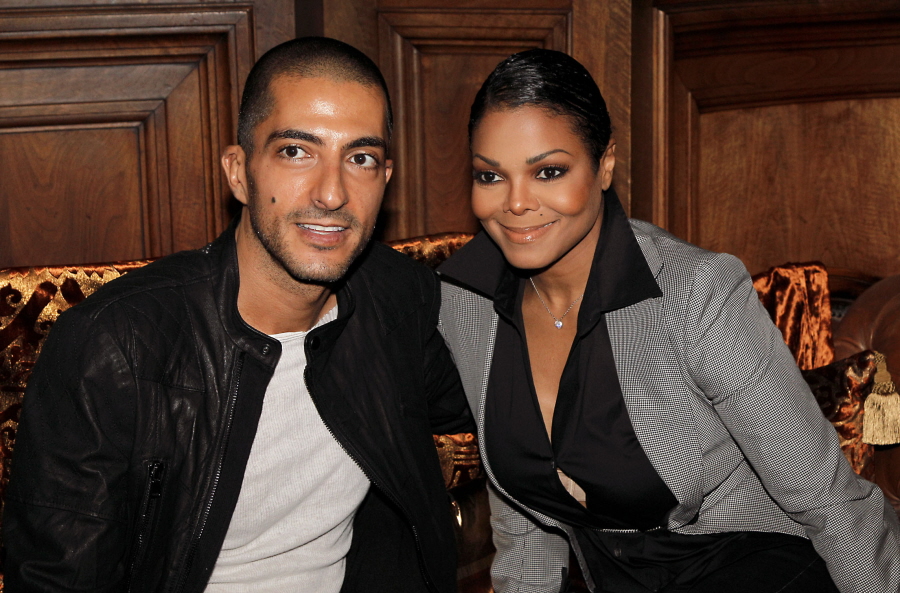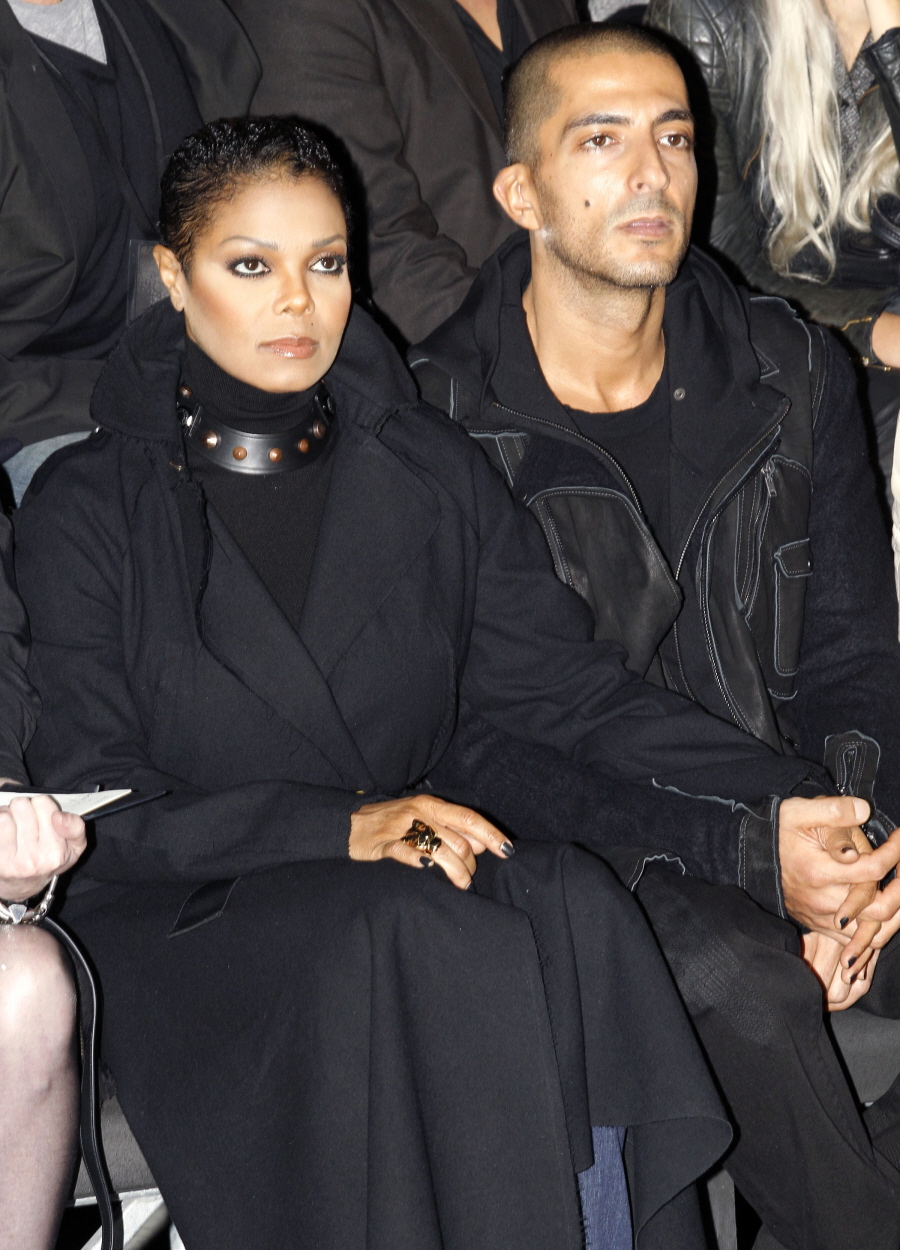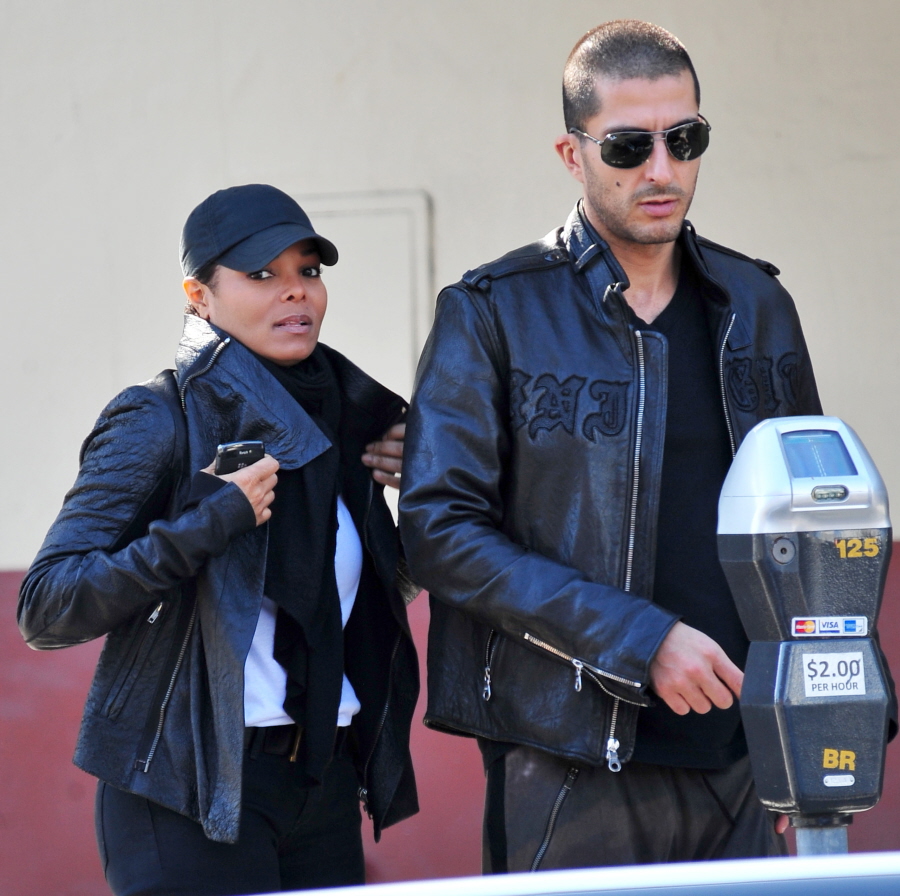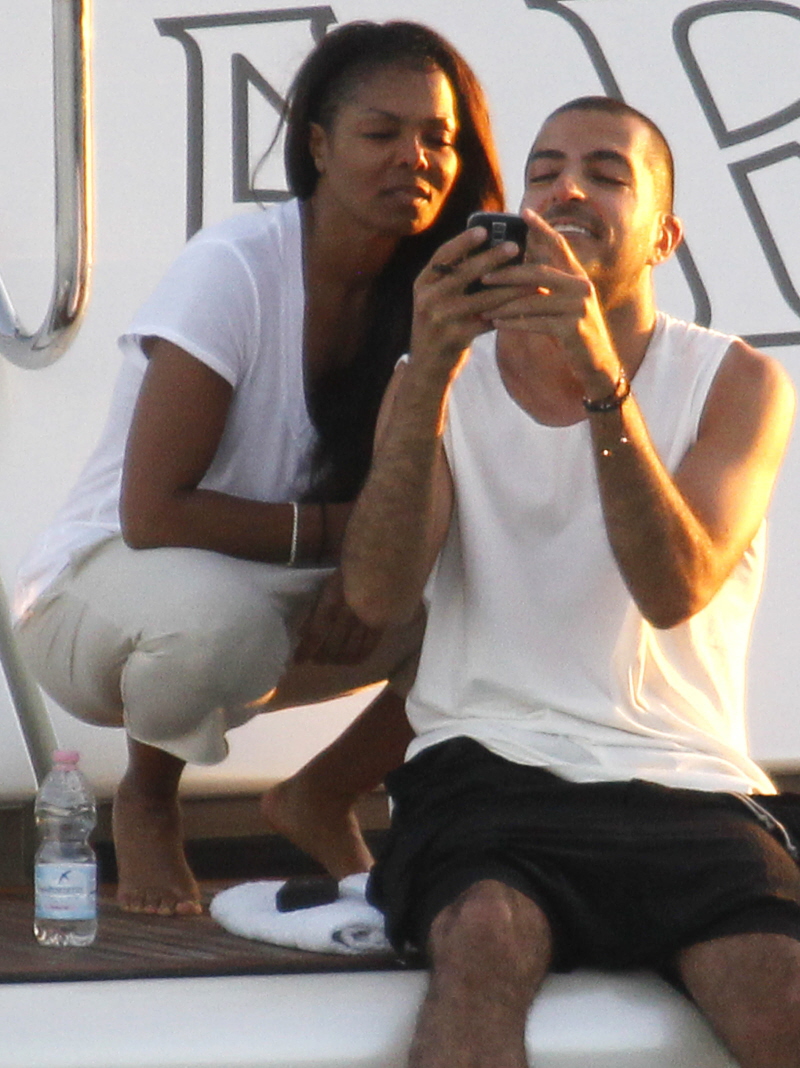 Photos courtesy of Fame/Flynet and WENN.