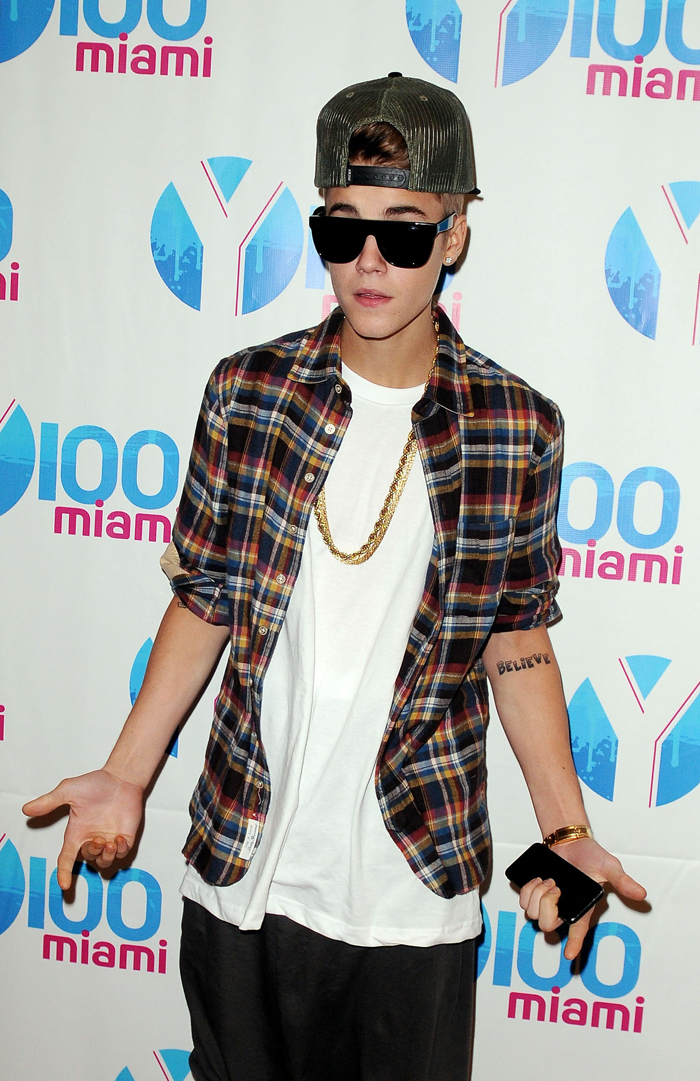 The gossip world is still abuzz with the aftermath of the tragic situation wherein a paparazzi, while in hot pursuit of a Justin Bieber scoop, was run over by a neighboring vehicle. Let's be perfectly clear that the car that ran over the photographer (Chris Guerra) was (in no uncertain terms) not operated by Bieber, and even the car that carried Biebs was allegedly not driven by him either. Sadly (for the photog), none of this would be of much consequence where Bieber himself is concerned except that I certainly don't understand why any pictures of Bieber (even with an alleged Selena Gomez reunion) could possibly be worth anyone's life. But alas, someone's life is exactly what was sacrificed for photos of Douche Ex Machina. Crazy.
At any rate, Justin did not act in a very proper manner in the aftermath of the aforementioned photog's death. I mean, he didn't exactly know the guy, so no one expected him to go all out with full remorse, but Bieber's reaction was (naturally) full of the self-preservation instinct. Biebs promptly issued a statement that called for "meaningful legislation and whatever other necessary steps to protect the lives and safety of celebrities, police officers, innocent public bystanders, and the photographers themselves." Never mind that (as Kaiser noted) there are already existing traffic laws that are applicable to the situation at hand. Also, Bieber was allegedly sighted smoking marijuana preceding the accident, but that would also be irrelevant if (as the story goes) Bieber wasn't driving. Interestingly enough though, Bieber was surreptitiously photographed smoking pot (even though he previously denied smoking it) the day after the accident, and TMZ (who has the photos) reports upon the story: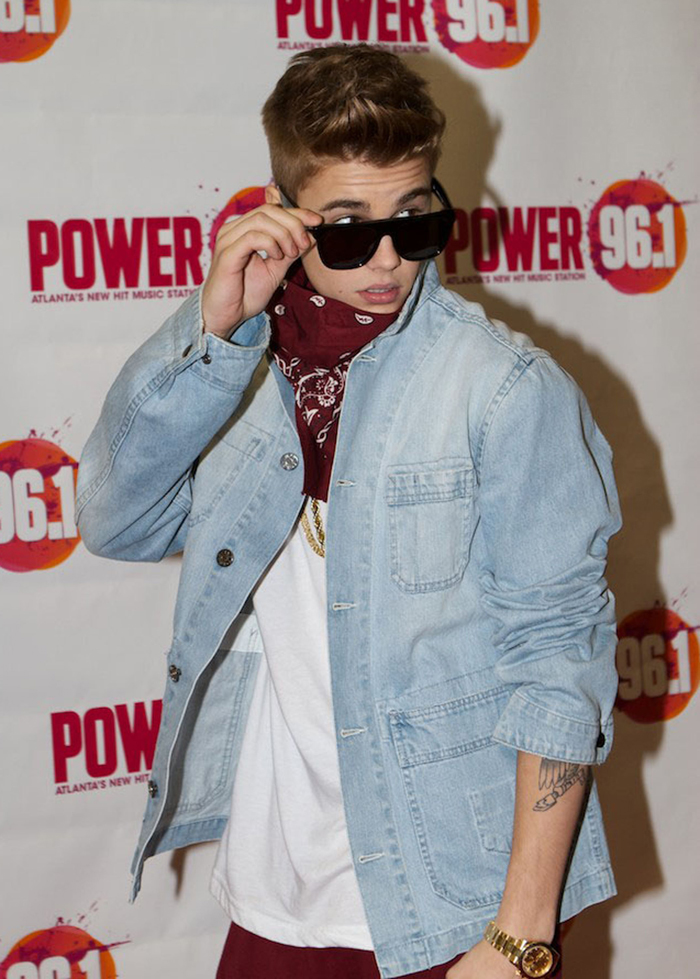 Justin Bieber kicked off the new year on a real high note — clutching a smoldering blunt at a big party inside a Newport Beach hotel room this week … and TMZ has the photos.

The pics were snapped on January 2nd — the day after a paparazzo was killed while trying to take photos of Bieber's Ferrari — and it's pretty obvious … Bieber wasn't feeling too bad about the whole situation.

Sources at the party tell TMZ, Bieber's BFF Lil Twist was there too — the 19-year-old rapper who was driving the Biebs' Ferrari at the time the paparazzo was killed.

According to sources, Twist and his brother were rolling all the blunts and smoking everyone up … and there was a LOT of pot smoke.

It's pretty ironic — considering sources close to Bieber were insistent … the photog who was killed lied when he said Justin was smoking weed hours before the fatal accident.

And there's this — we're told Bieber had security present … but no one seemed to mind that people were snapping photos.

As for talking points — sources tell us Bieber was chatting it up about how tired he was because he'd been staying up late recently. Shockingly, we're told the conversation eventually turned to late night fast food … and where they could get it.

We're told a girl also crashed in the hotel room with Justin — NOT Selena. It's unclear if they hooked up.

Bieber's people had no comment.
[From TMZ]
There's a lot to digest here, but honestly, I don't see much of a point in discussing the girl who spent the night with Justin while he's supposedly still dating Selena Gomez. That part of the story? Meh. Now about those late-night, fast-food munchies that came up in the conversation of Justin and his pot-smoking buddies. Contrary to semi-popular belief, I don't speak from an anti-pot stance, but I will admit to not personally enjoying marijuana (after trying it thrice in my late teens) because I don't like the way it smells, and the munchies were a very negative side effect of the drug. Although I can see why it appeals to Justin Bieber, who is attempting to appear more manly after turning 18 and declaring himself a "swaggy adult."
This story really is a mess though. Not only does Justin have a history of reckless driving and a history of egging on the paparazzi, but now an actual person has died while trying to take photos of Bieber. While I don't think that this particular incident is Justin's fault, he certainly is adding fuel to the fire with his blatant pot smoking (and jovial attitude) in the aftermath of this paparazzo's death.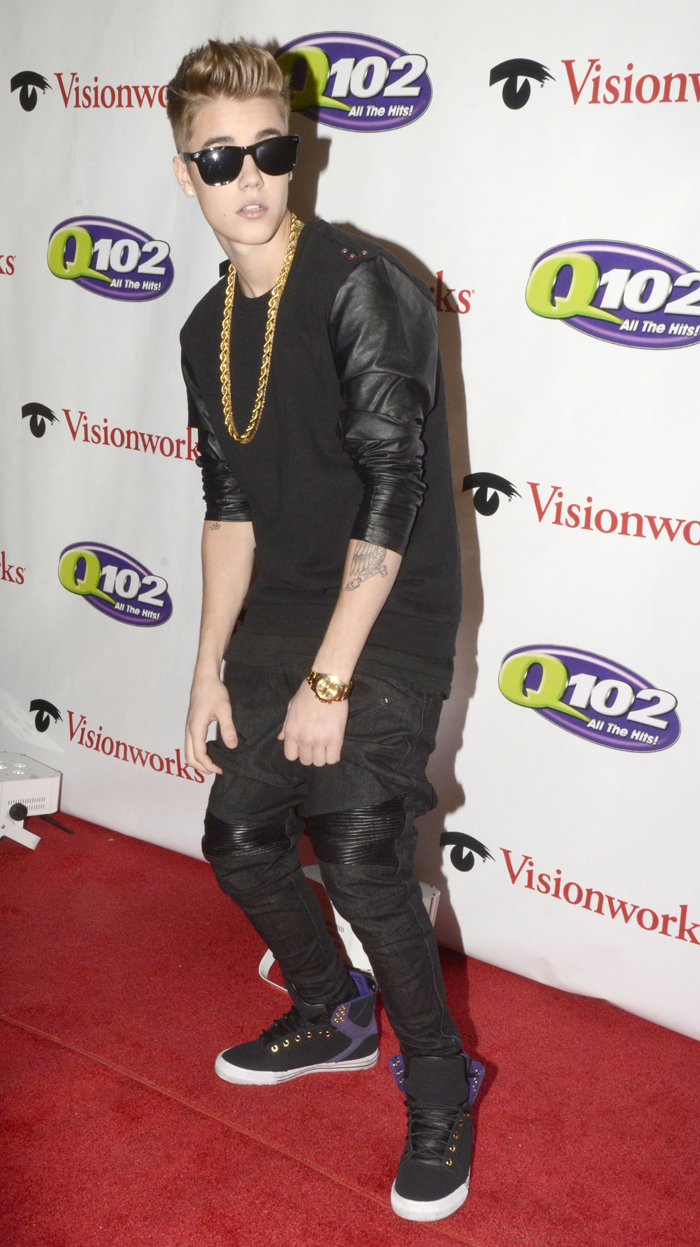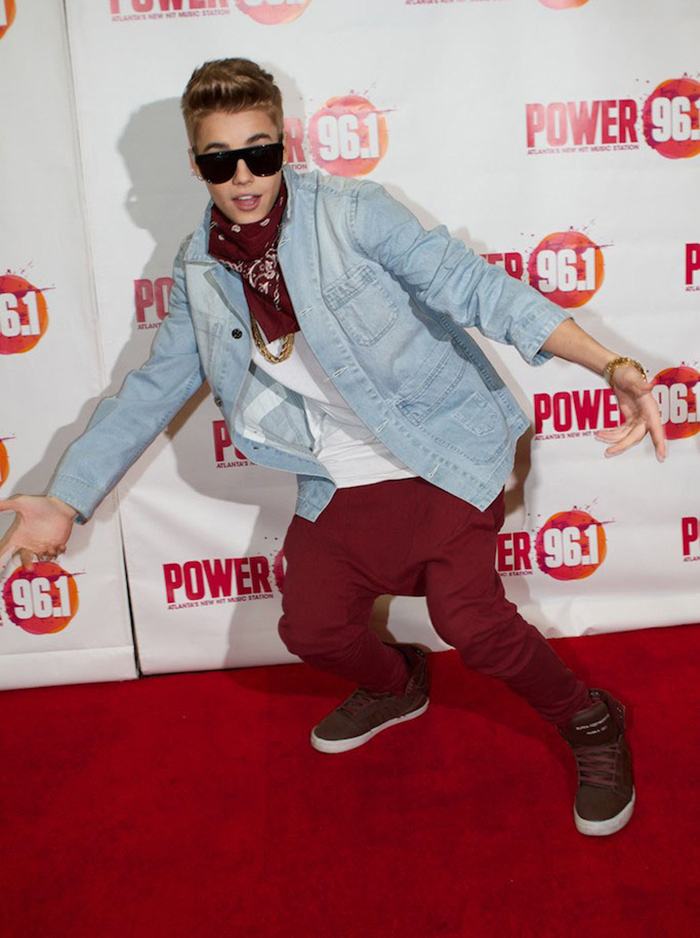 Photos courtesy of Fame/Flynet and WENN