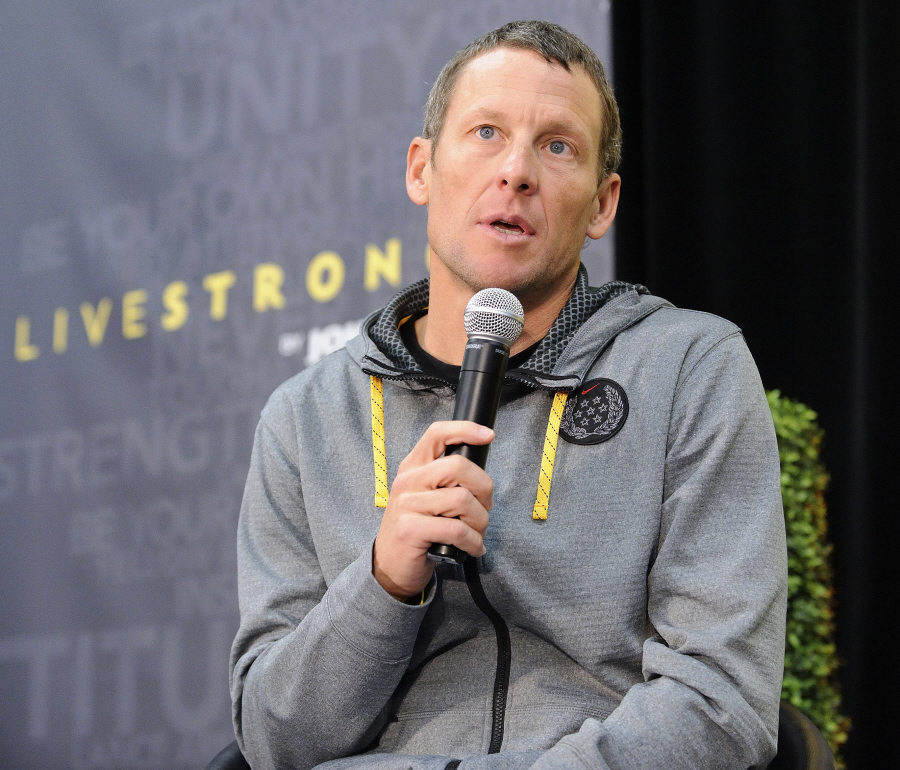 On Monday, we discussed the weekend New York Times article which was, in essence, a trial balloon to see if the public at large would accept a full or partial confession from Lance Armstrong – go here to see my previous coverage. Lance is in a really bad position right now – he's withdrawn from the board of directors of his own charity, he's been stripped of his Tour de France titles, he's losing endorsements and money and he's probably looking at lots and lots of civil cases. The media is no longer on his side, and it seemed like Lance was trying to do some kind of stop-gap PR measure to simply stop the bleeding. The problem is that if he "confesses" to doping charges, he's probably going to face criminal charges too, because we now know he's perjured himself and committed fraud. So what is Lance's big, bold move? He's going to talk to Oprah.
Is Lance Armstrong about to confess to Oprah Winfrey? A few days after the New York Times reported that the disgraced cyclist, 41, was mulling a public admission regarding his suspected use of performance-enhancing drugs and blood transfusions, Winfrey has landed an exclusive, "no-holds-barred interview," Winfrey's site announced Tuesday Jan. 8.

In the Jan. 17 episode of Oprah's Next Chapter, taped at the athlete's home in Austin, Tex., Armstrong "will address the alleged doping scandal, years of accusations of cheating, and charges of lying about the use of performance-enhancing drugs throughout his storied cycling career," the site reveals.

It's the first interview for Armstrong since he was stripped of all of his Tour de France winner titles and lucrative endorsements and banned for life from cycling by the U.S. Anti-Doping Agency and the World Anti-Doping Agency.

Armstrong has previously denied all doping charges, but the the New York Times, citing anonymous sources, has confided in colleagues about possibly confessing. The confession could mean a lifting of Armstrong's lifetime ban.
God, I just think this is such a terrible move. It's bad PR – Lance is saying to the world, "I can only take softball questions and I can't deal with a real investigation of my motives, my crimes, my lies, my fraud." It's a move that's pandering to the audience too – Lance is saying to us that he thinks we're dumb enough to merely accept his confession and apology and that he could have his life back. If Oprah were still on network television, there might be some wisdom in it, but she's not. This is for her crappy, faltering OWN network that no one ever watches. If Lance confesses and nobody watches, did it really happen?
PS… It just occurred to me that Lance is probably going to pull a Tiger Woods, and by that I mean that he'll blame everything on some manufactured "Addiction." Lance probably won't say he was addicted to doping (too on the nose), but he'll say he's a sex addict or a fame addict or something.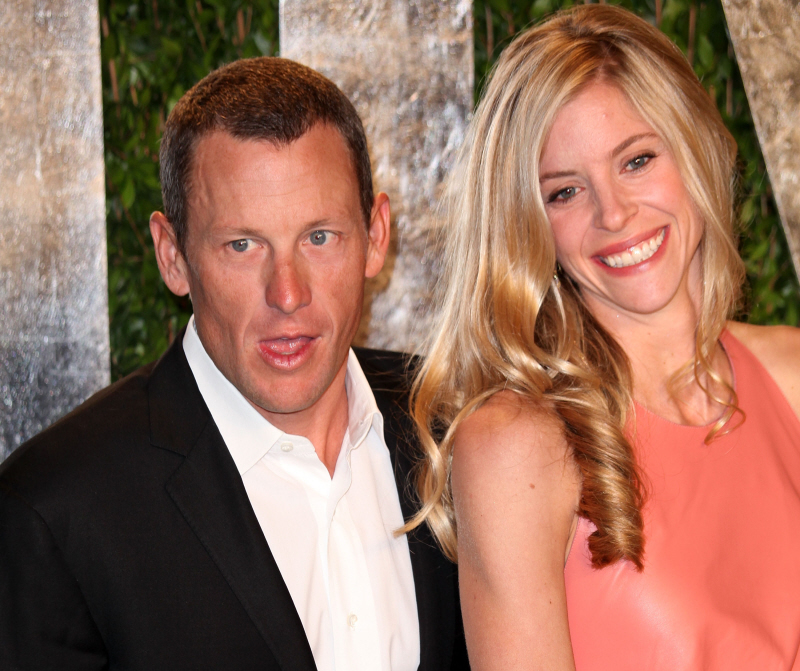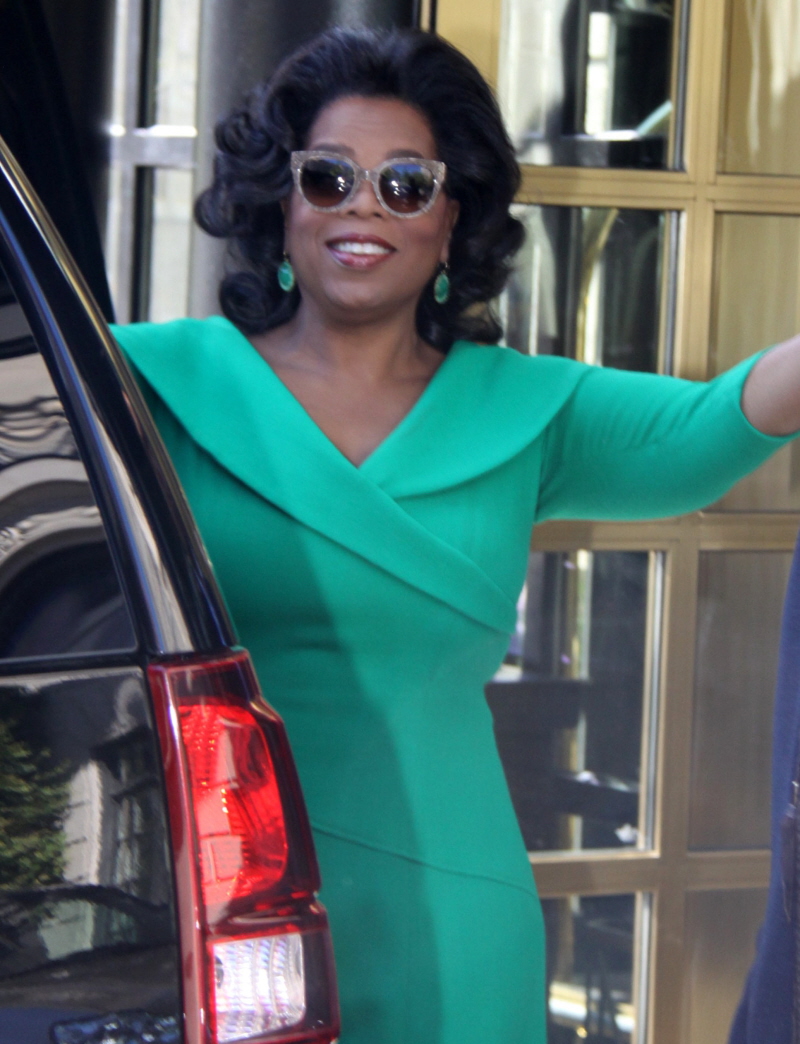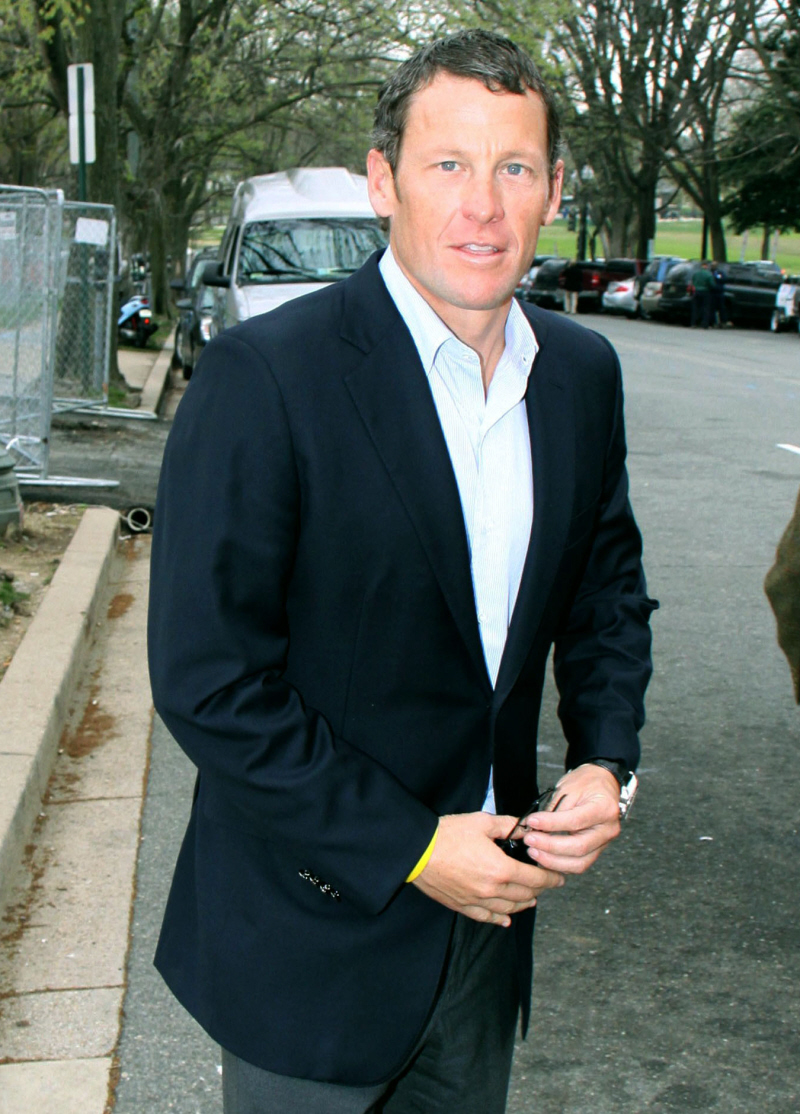 Photos courtesy of Fame/Flynet and WENN.