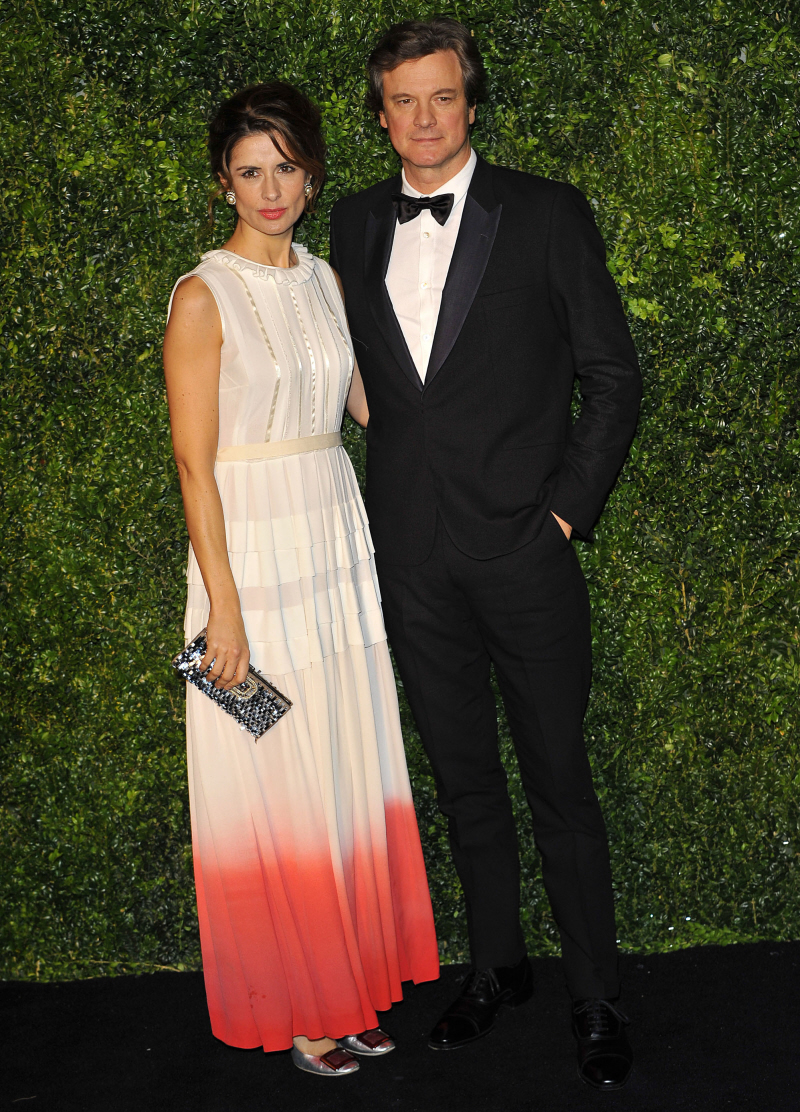 Over the past few years, we've gotten to know Colin Firth's wife Livia more and more. Livia is an environmental activist whose pet cause is recyclable fashion or fashion made from sustainable materials. She's also a highly educated documentary film producer and Vogue UK journalist, and she does a lot of work with non-profits and NGOs. Basically, she seems like a really cool lady, someone with a great deal of class, grace and intelligence, and basically just the kind of woman that you wish more men would go for, you know? I think highly of Colin Firth because of his talent, intelligence and humor, but the fact that he's with Livia makes me adore him.
I bring this up because – out of nowhere – Star Magazine has this totally weird hit-piece about Livia and how she's spending Colin's money like crazy, to the point where Colin is signing onto to films he doesn't want to do, just so he can keep up with Livia's shopping habits. Bizarre, right?
Being married to one of the highest-paid British actors has its privileges – like homes everywhere from Malibu to South Africa – but insiders say 52-year-old Colin Firth's wife of 16 years, Livia, 43, has been recklessly abusing them!

"She's running through his money so fast, he's considering doing a third Bridget Jones movie just to keep his bank balance up," a source tells Star. "His friends worry she's going to send him to the poorhouse if she doesn't rein it in."

Livia's extravagances include splurging on European furnishings and asking Colin to bankroll her siblings, says the source.

"Having to do a movie he doesn't want to do isn't what Colin had in mind for his post-Oscar career, but he's so guileless it probably hasn't occurred to him that Livia's spending is the problem."
[From Star Magazine, print edition]
I think this is BS. I hope this is BS. I also don't know if Colin and Livia have homes all over the place, right? From what I know, they have homes in England and Italy and that's it. When he's filming somewhere else, the studio probably just rents some place for him. This story sounds more like a way to excuse Colin for signing on the third Bridget Jones movie. Couldn't it just be that Colin wanted to work with the Bridget Jones team again? He's said in the past that he liked doing those movies, and I know he liked Renee Zellweger a lot – although I think Colin and Hugh Grant really do kind of hate each other. Who knows?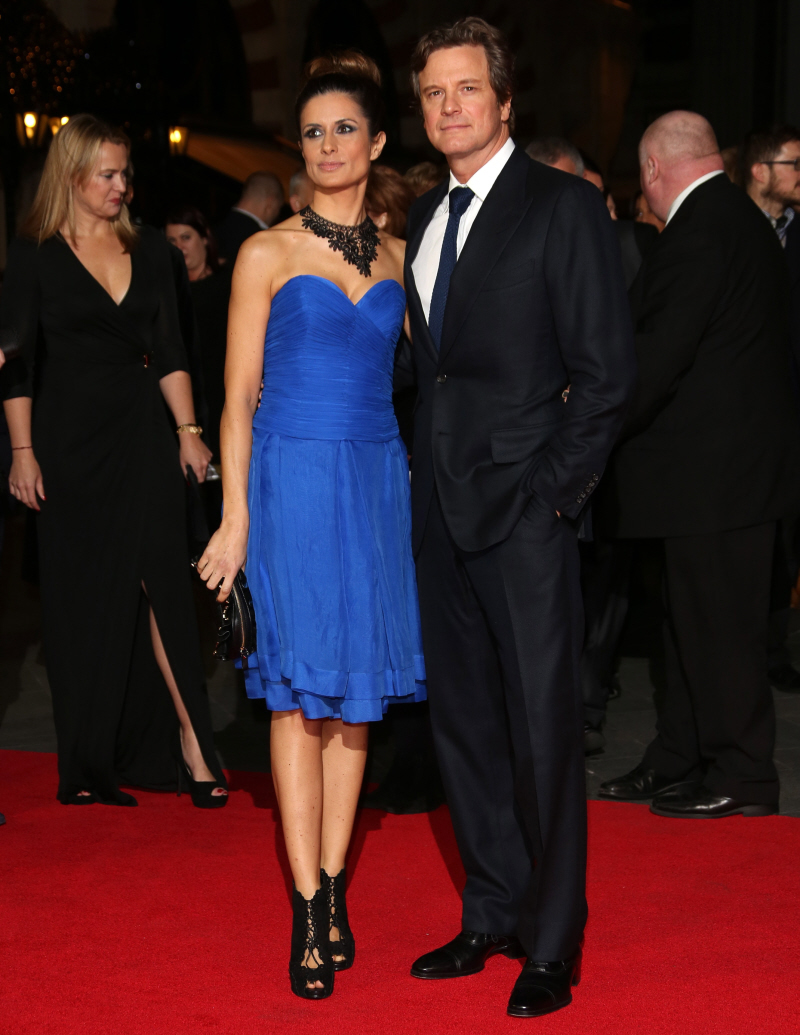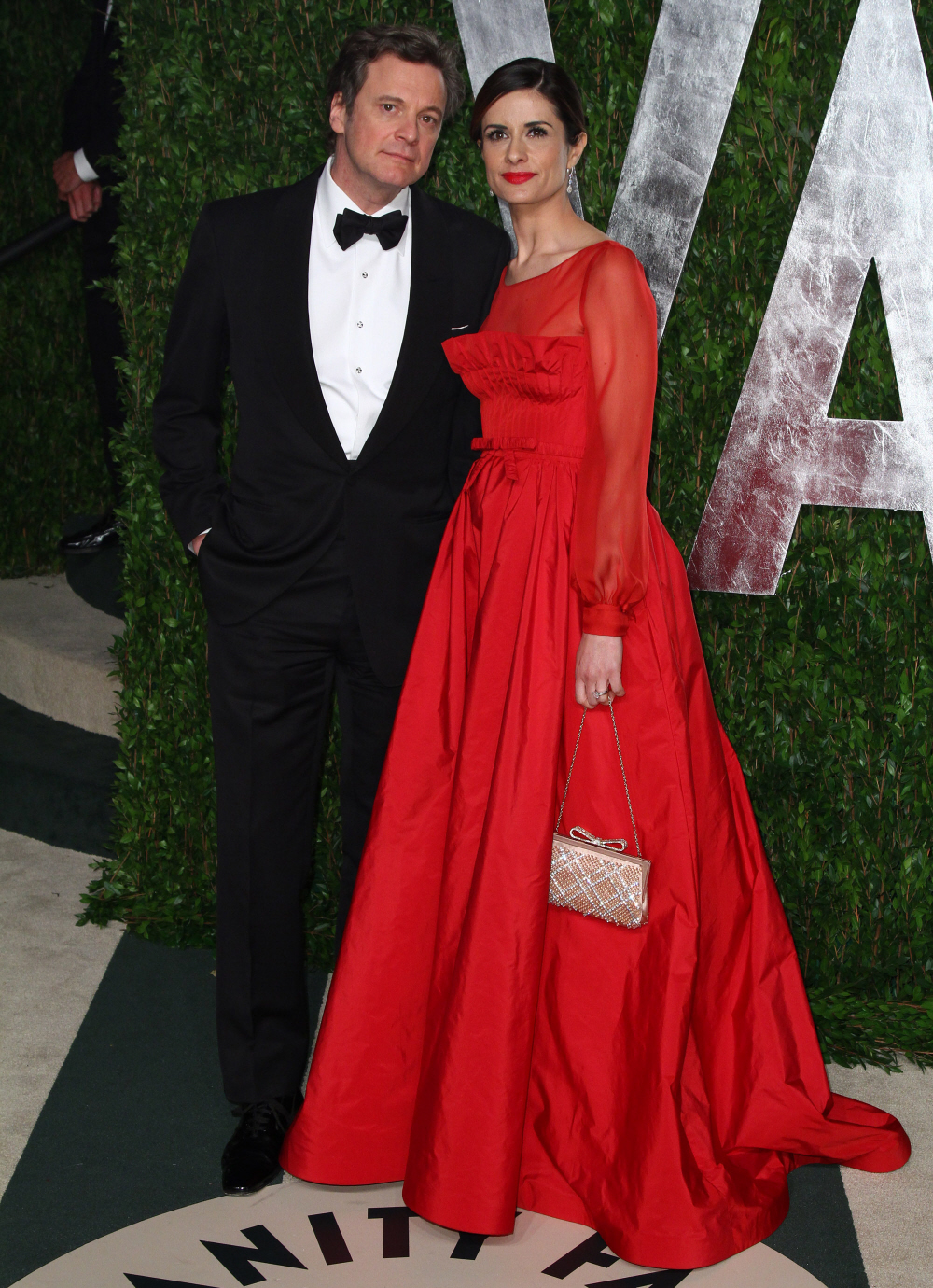 Photos courtesy of WENN.