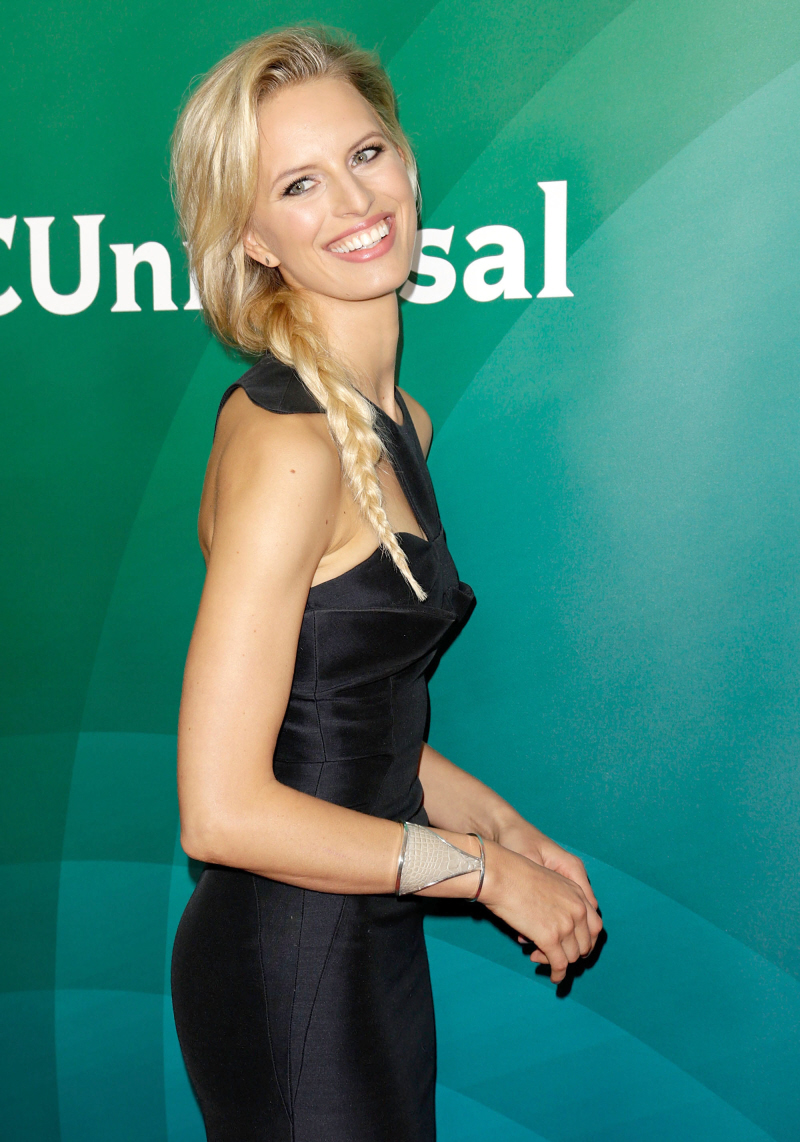 This is one of my peeves, but I understand how I have no right to claim this as one of my big celebrity issues like, say, bangs. I can't speak about the subject of childbirth, I suppose, because I've never given birth and I probably never will (it's not my priority, no judgment). But I get irritated by the Giseles of the world who can't tell their own birth stories without giving me (and other women) waves of condescension and judgment. Like, I understand that Karolina Kurkova is probably just saying that natural childbirth was HER choice and it made sense for HER and everybody should do what they feel is right with their own bodies… but it doesn't come across that way.
For Karolína Kurková, there was no place like home to welcome her first child. Setting up a birthing suite in the comforts of her Tribeca apartment, the model mama admits her motivation behind her decision to deliver naturally was simple: childbirth is nothing new.

"Of course we had the midwife, we had the doula, but that's something we really did a lot of research on and we wanted to do," Kurková, 28, tells Access Hollywood Live.

"We've been doing this for so many years… for centuries women have been giving birth naturally and I think your body adjusts to it and you get into a zone."

Her active labor lasted 2½ hours — a process she calls "quite quick" — and, by keeping her concentration on seeing her son, little time was left to think of the pain.

"It's not like, 'Oh my God, it's a pain. I'm dying, I'm dying,'" the supermodel coach of The Face says. "It was so gradual you just kind of deal with it. You get in a zone, you really focus."

With her husband Archie Drury preparing "green juice and coconut water" to keep his wife hydrated, it wasn't long before Kurková's midwife let her know baby boy was on his way.

"I really wanted to do it in the water because it's better for the baby to be born in the water — from water to water — and it's less painful for the mom," she explains of her decision to deliver in a birthing pool.

"When he's born in the water, there's still that umbilical cord so until you clip it they can still breathe through it. He was born in the water [then] we put him on my chest."

Recalling the big day as an "incredible experience" Kurková will "absolutely" do it all over again — eventually. Until then, 3-year-old Tobin Jack has all his mama's attention.

"I want to enjoy [Tobin] first and learn everything and really spend time with him," she explains.
Granted, that wasn't full-on Gisele, and I'm sure a lot of moms agree with her and want to do and have done childbirth the same way. But I find the whole "women have been giving birth naturally and I think your body adjusts to it and you get into a zone" to be patronizing. Like, that was HER experience and every birth experience is different, and not every women wants to give birth in a tub in their own home and why is that a thing? Why do mothers judge other mothers about this?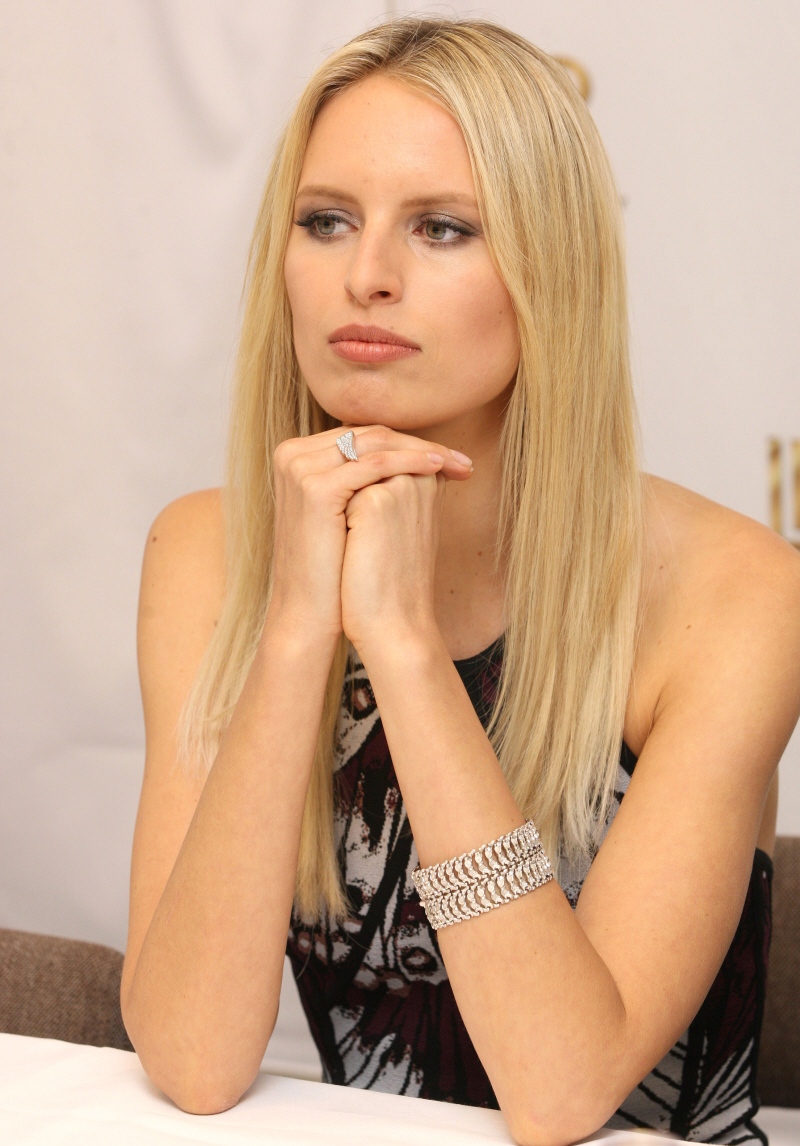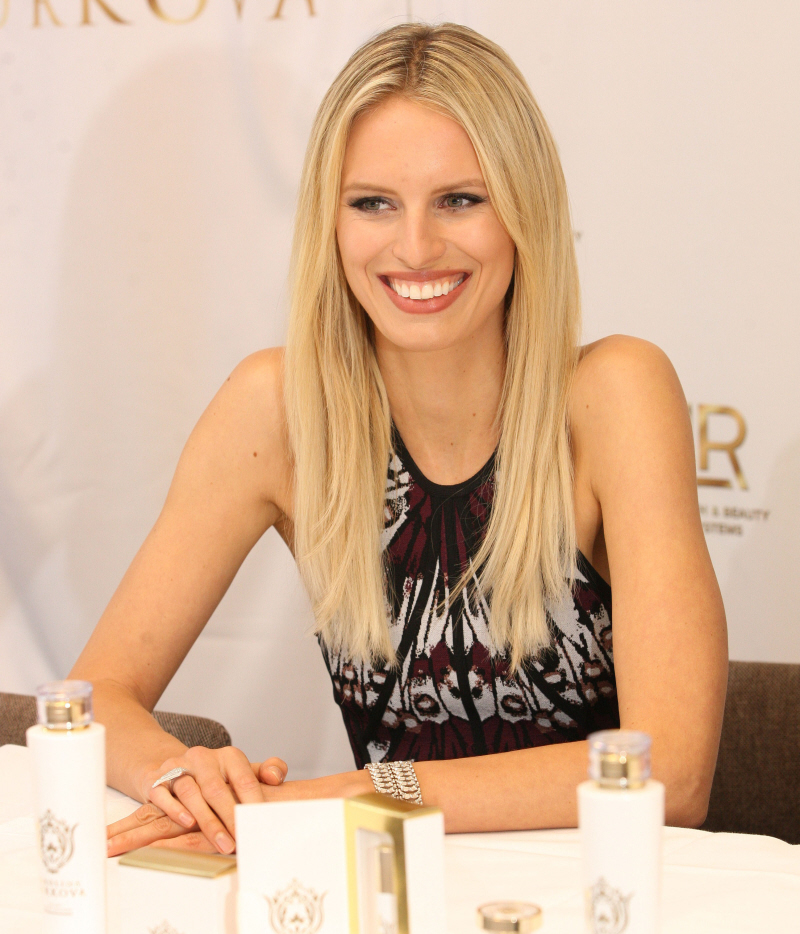 Photos courtesy of WENN.