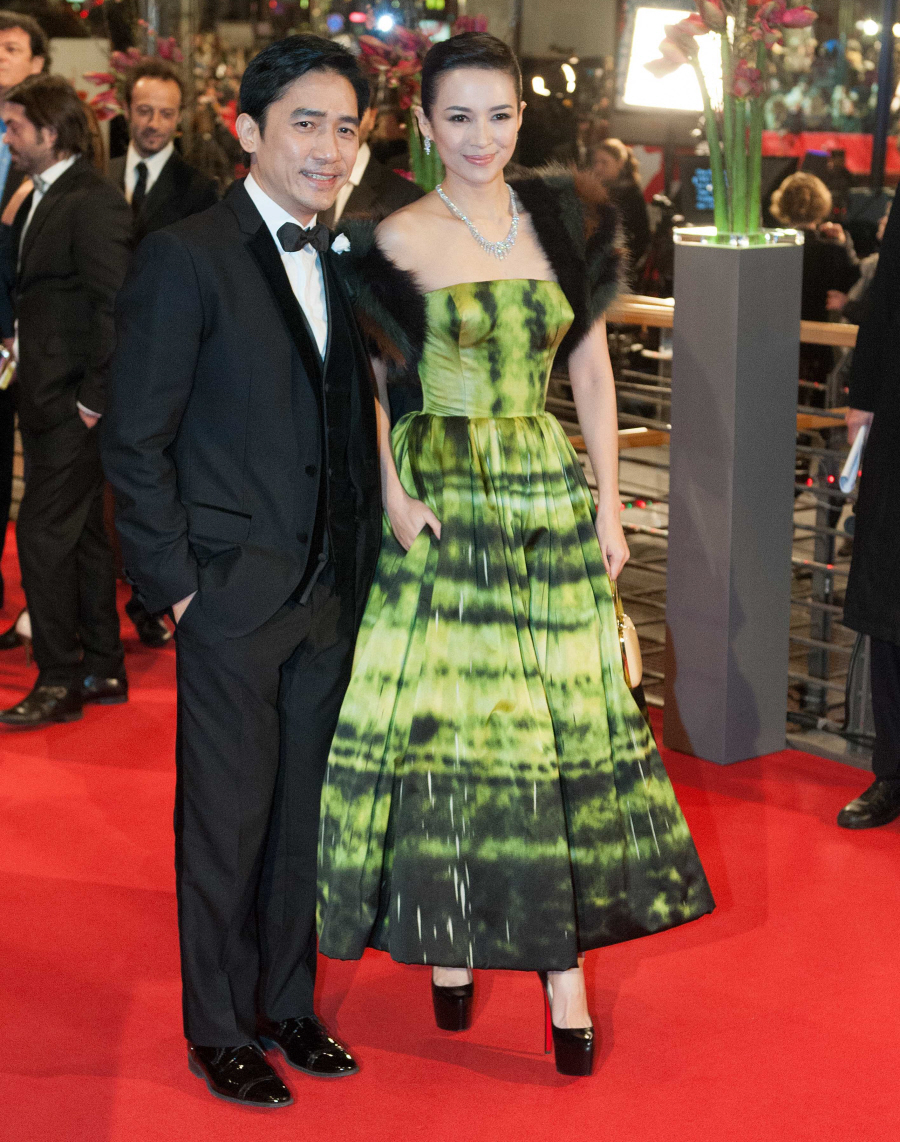 Here are some lovely new photos of Tony Leung and Zhang Ziyi at the Berlin Film Festival yesterday, where they premiered their new Wong Kar Wai film, The Grandmaster. We haven't discussed Zhang since last year's major "Seriously, is she the most expensive call girl in the world?" scandal, and we rarely (if ever?) discuss Tony Leung, who is arguably one of the biggest and most beloved movie stars in the world. You can read more about the film here – European critics are getting their first look at it now, in Berlin.
First, let's talk about Zhang. Did she survive last year's scandal? I think she did, but then again, I wasn't paying close attention. I think the fact that she's at the Berlin Film Festival in support of a film with Tony Leung and Wong Kar Wai is probably proof enough that her career hasn't taken a hit. As for her style… well… I like Zhang. A lot. I think she's ridiculously pretty, with a ballerina-like figure, small, strong and athletic. She usually wears an interesting blend of high-end, established designers and up-and-coming labels. The green tie-dyed looking dress is Christian Dior. Shocker, right? I kind of hate it. I kind of hate the black dress she wore to the photocall too.
As for Tony Leung… so handsome. So ageless! He's 50 years old. Crazy. I wish he would stop making weird faces on the red carpet though. And I wish he wouldn't roll up his pant legs! WTF? You're at the Berlin Film Festival, you're not going clam digging.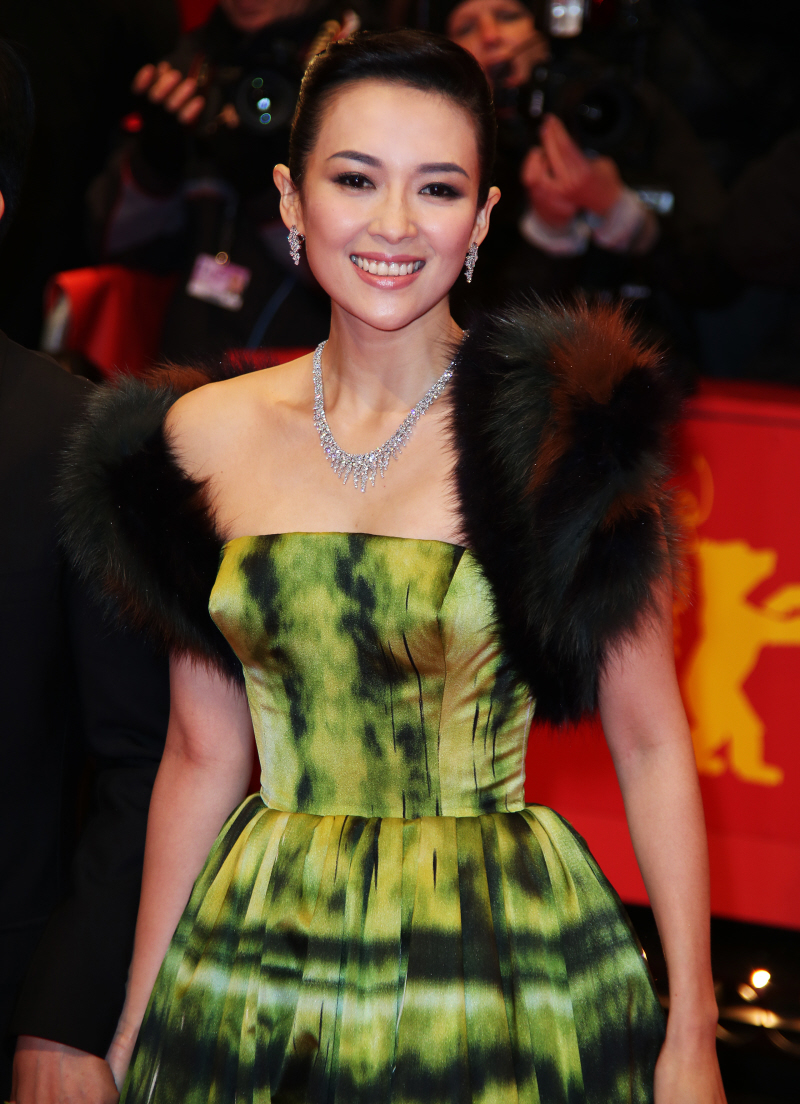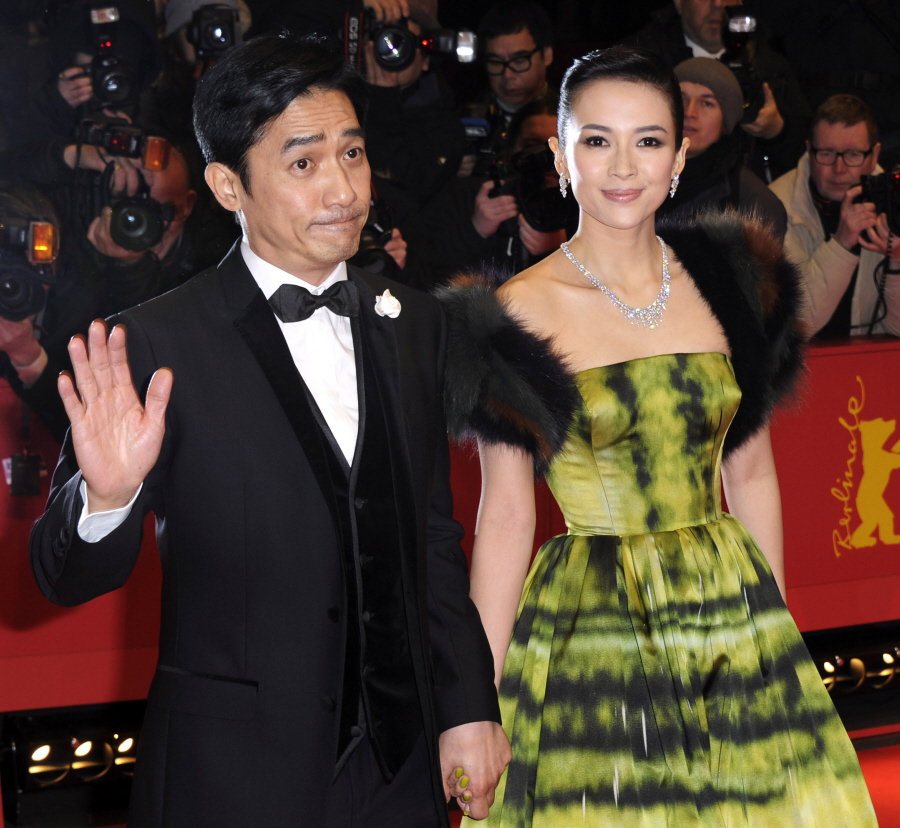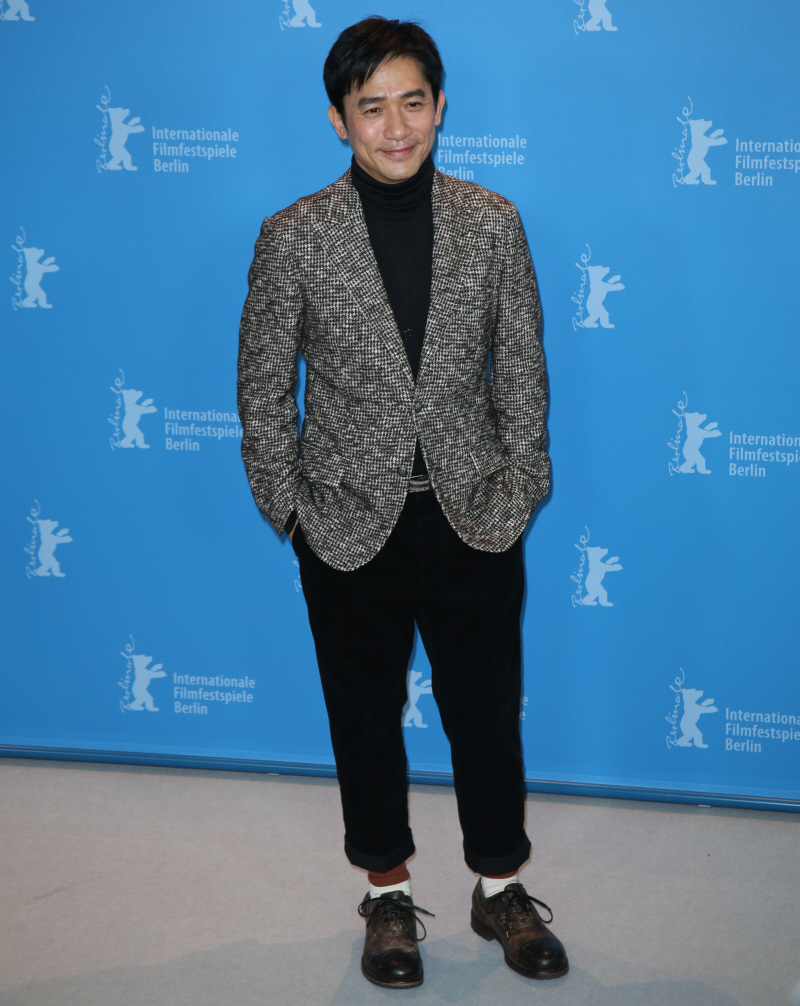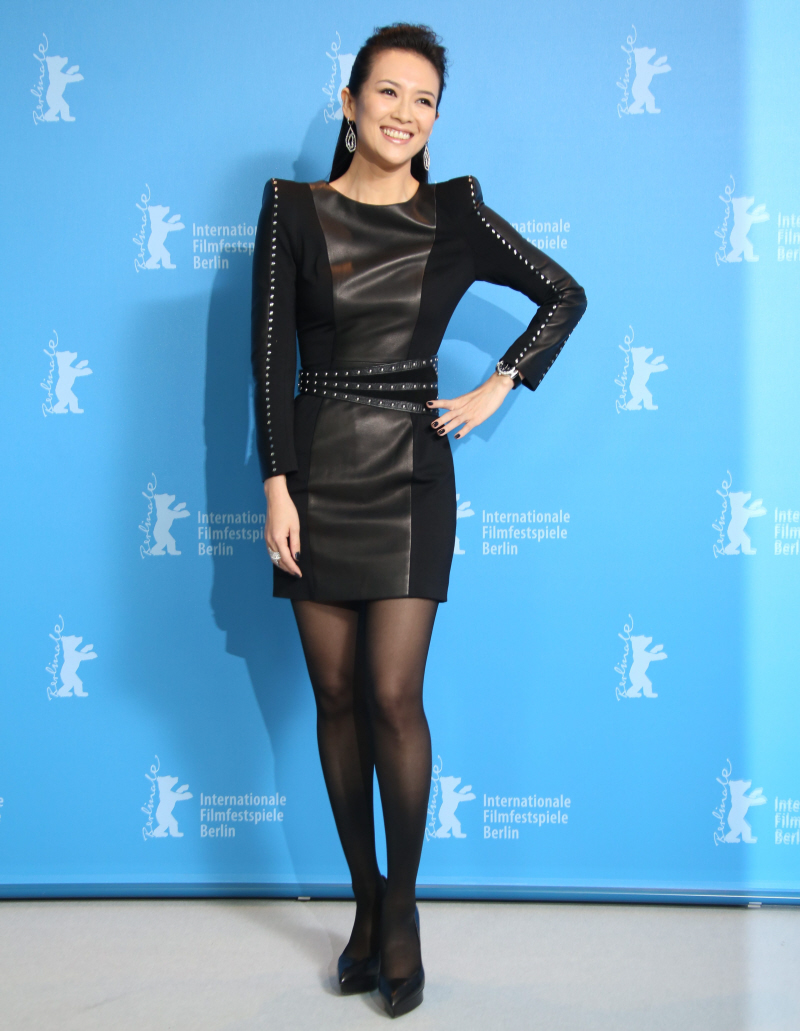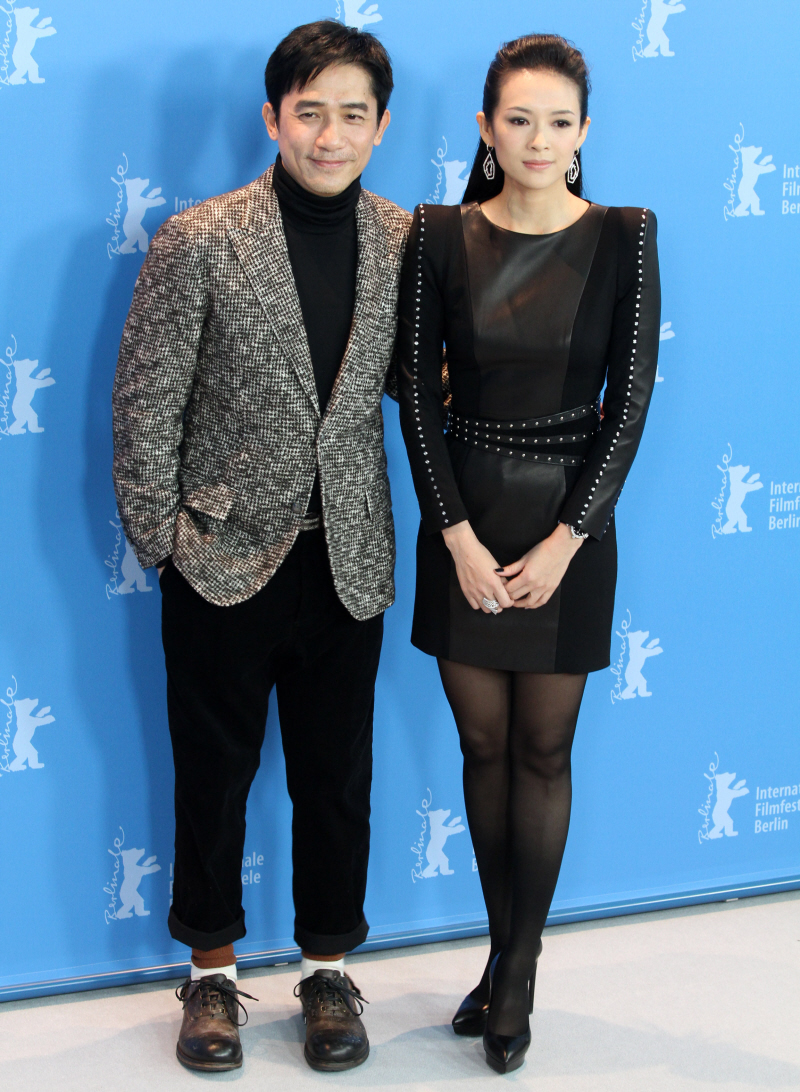 Photos courtesy of WENN.