Scarlett Johansson admits she auditioned for Anne Hathaway's role in 'Les Mis'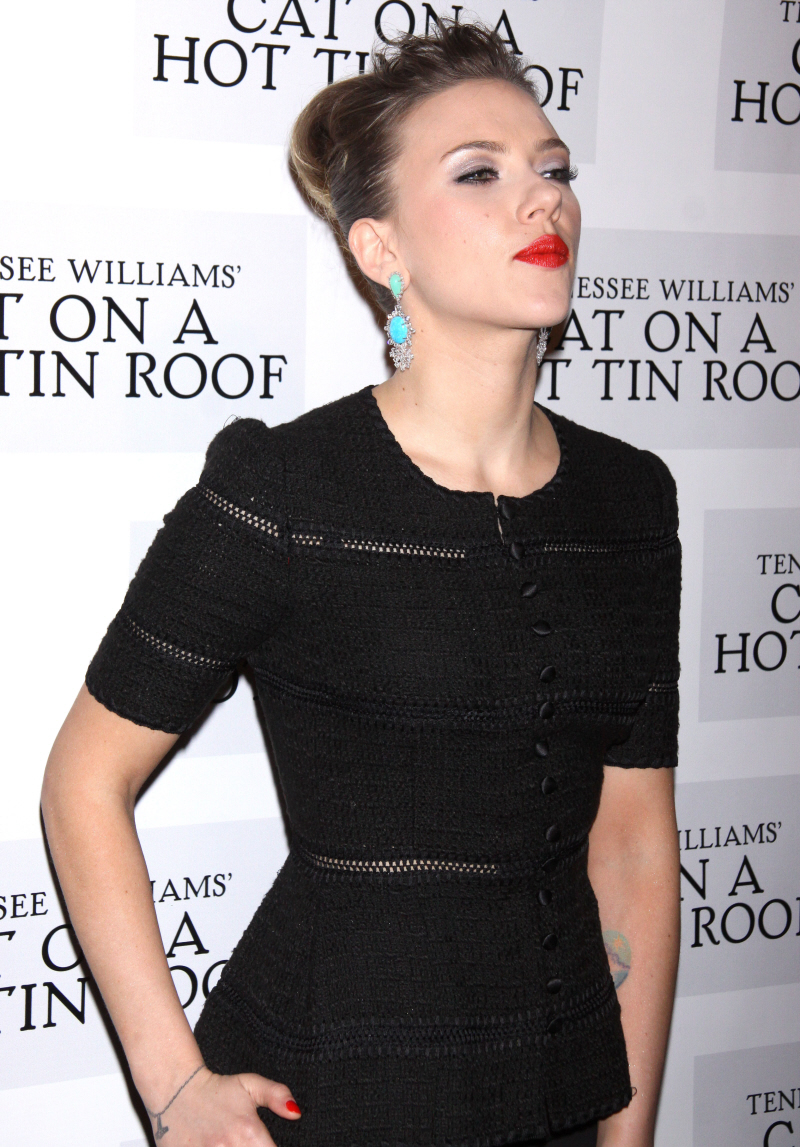 It's been so long and this attribution might be convoluted or downright false, but I believe it was Gwyneth Paltrow (??) who once gave this piece of advice (and I'm paraphrasing): "Never tell who you slept with or what films you passed on." You know I'm paraphrasing because Goopy would never end a sentence with a preposition. But the advice is solid, I think – don't kiss & tell and don't discuss which films you didn't want to do. But is it okay for an actress to discuss what films she auditioned for but didn't get? Hmm… What Would Goop Do? (WWGD?)
That's the situation right now with Scarlett Johansson. ScarJo is on Broadway (Cat on a Hot Tin Roof revival) and she's doing some interviews to get people interested. So she told a little story about how she auditioned for Les Miserables…. The Fantine role.
She dreamed a dream, but it never came true. Scarlett Johansson's wish of starring in Les Miserables was killed when she became sick with laryngitis. In a interview with Broadway.com, the 28-year-old actress reveals she auditioned for the role of Fantine in the Oscar-nominated film, but lost to Anne Hathaway.

"I sang my little heart out," the 28-year-old Avengers star said of her audition, but unfortunately she wasn't at her best.

"I auditioned with laryngitis," she explained. "I did everything I could to, like, not have laryngitis."

But looking back at it, Johansson says the right woman won the part.

"I think, looking at the film now, there's no possible way I ever could have topped that performance," she admitted. (Jessica Biel, Amy Adams, Marion Cotillard, Kate Winslet and Rebecca Hall were also considered for the role.) "It was perfect and I think fateful and meant to be."

And despite not getting the job, Johansson said her audition "brought back so many memories" from trying out for the part of young Cosette when she was a child. "It was fun for me to revisit that," Johansson explained.

Hathaway, 30, has been nominated for a 2013 Academy Award for Best Supporting Actress for the role, and has already won a Golden Globes, Screen Actors Guild and BAFTA Award.
Hahahhahahahaha Jessica Biel auditioned. Haha. Yes, we live in a world where Jessica Biel thought she could totally do Fantine in Les Miserables. We live in a world where Jessica Biel thinks she's in the same league as Hathaway, Winslet, Adams and even ScarJo. Out of that group, I think Amy Adams would have done a hell of a job, and Amy has a lovely singing voice too. But I'm glad Annie got the part, because she's brought me such joy this awards season. Seriously. Now, was it rude for Scarlett to basically say "I auditioned and I didn't get the part because I had laryngitis, but if I had been healthy I totally would have gotten it"? Well, I doubt Annie will send roses to the theater, you know? And just think… we could be rolling our eyes through ScarJo's Oscar campaign right now. Hahaha. Or Jessica Biel's!!!!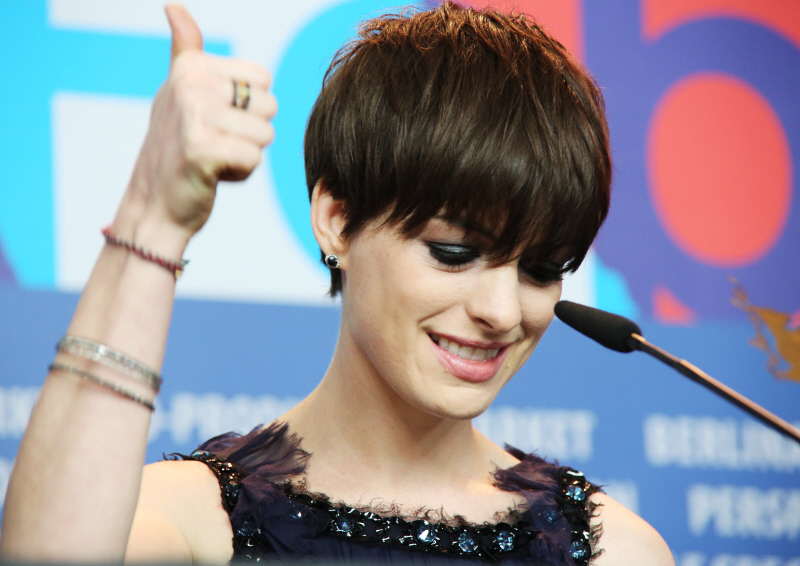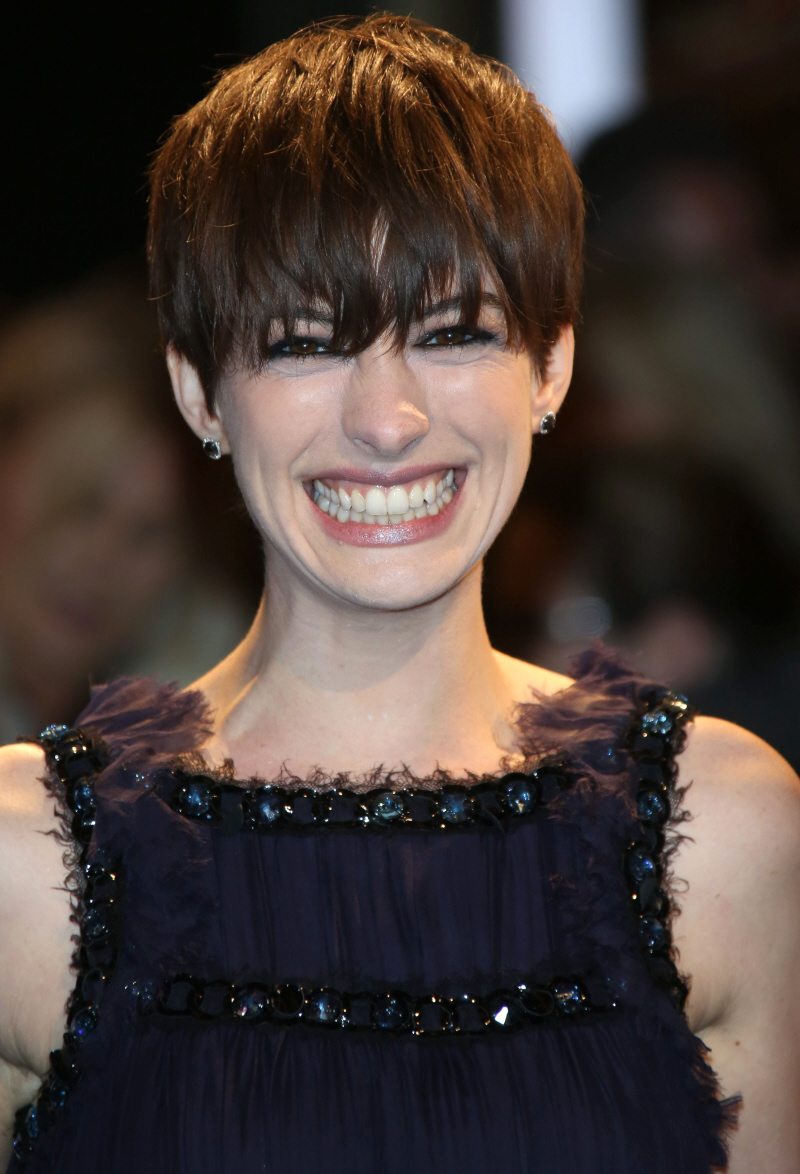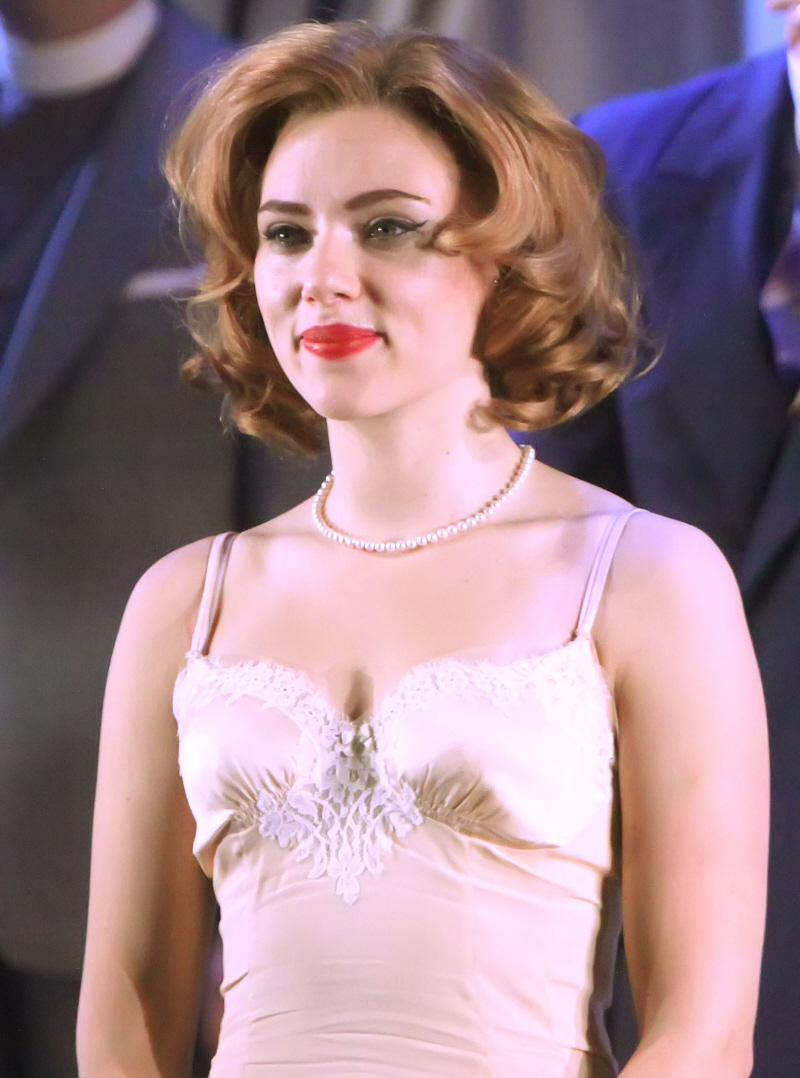 Photos courtesy of WENN.

Written by Kaiser

Posted in Anne Hathaway, Scarlett Johansson

- Friends reunion on Ellen [Popsugar]
- Lindsey Vonn watches Tigers kids [Lainey Gossip]
- George Michael fell out of a car going 70mph [D-Listed]
- Real Housewives of Orange County recap [Reality Tea]
- New Man of Steel trailer [Pajiba]
- Jared Padalecki's hot bod [Buzzfeed]
- Doctors confirm Taylor Swift's new boobs [Evil Beet]
- Catherine Zeta-Jones finished treatment [CDAN]
- Anna Paquin hates the paps [Celebslam]
- Lance Armstrong is gross [The Blemish]
- What is Barbara Palvin wearing? [Moe Jackson]
- This is Petra Nemcova? [SVC]
55 Responses to "Scarlett Johansson admits she auditioned for Anne Hathaway's role in 'Les Mis'"