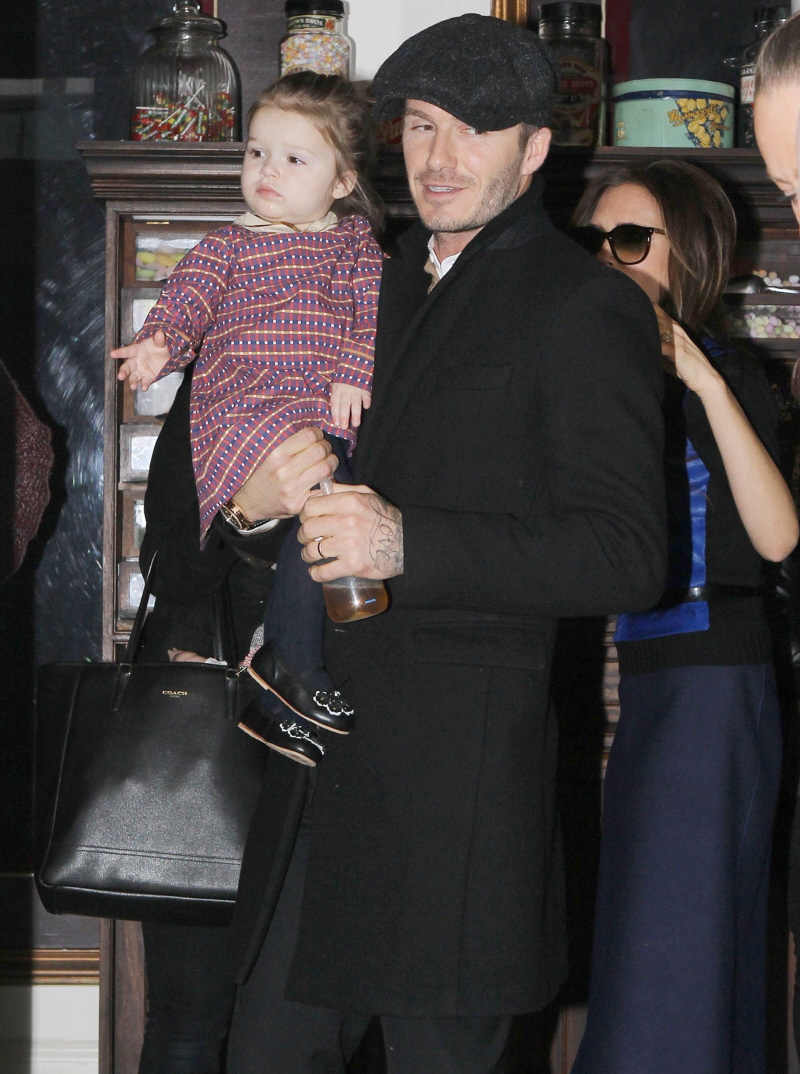 These are photos of the Family Beckham yesterday. First they were in Notting Hill, having a celebratory birthday lunch for Cruz. Then the whole family boarded the EuroStar to Paris. It seems like Harper Seven was attached to her daddy for the entire day. I wonder if she slept on him during the train ride too? Because I'm including a photo of the Beckhams' arrival IN Paris, and David is still holding his baby girl. Funny story: Harper was the only Beckham who got to arrive in Paris with a fresh costume change. Everybody else just kept on their London clothes. But not Harper!! I wonder if her daddy changed her into her super-cute Parisian outfit?
Meanwhile, Victoria was wearing one of her own designs from her Fall/Winter line, which was just shown at New York Fashion Week last week. Posh got flat-out RAVE reviews for the collection too, which was funny/great. I looked through the runway photos, and while I can definitely see how Posh's line is becoming more sophisticated (and wearable, oddly enough), I also think she's getting away from the more Roland Mouret-ish design tropes. Mouret helped her launch her line, and the first few seasons looked very much like Mouret's designs. But she's finally getting away from that and coming into her own. Which is good. Now everyone is wondering if she'll start to show at Paris Fashion Week rather than NYFW. I don't know…?
Also: why does Harper look so pouty? I love her chubby little face. But why is she pouting? Does she get that from her mother?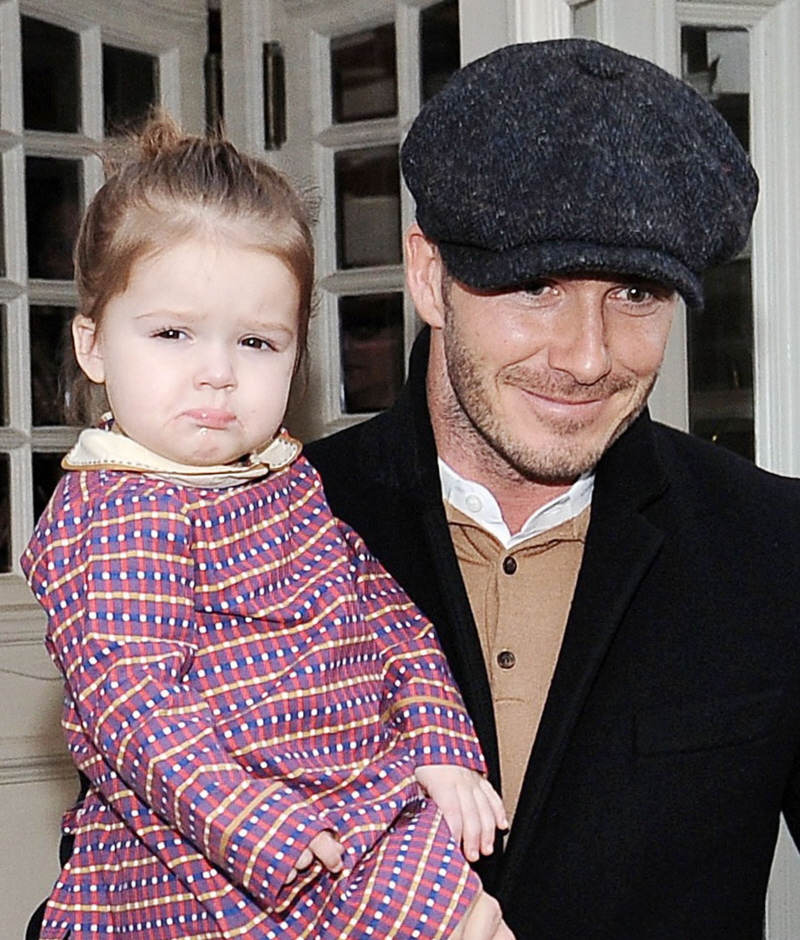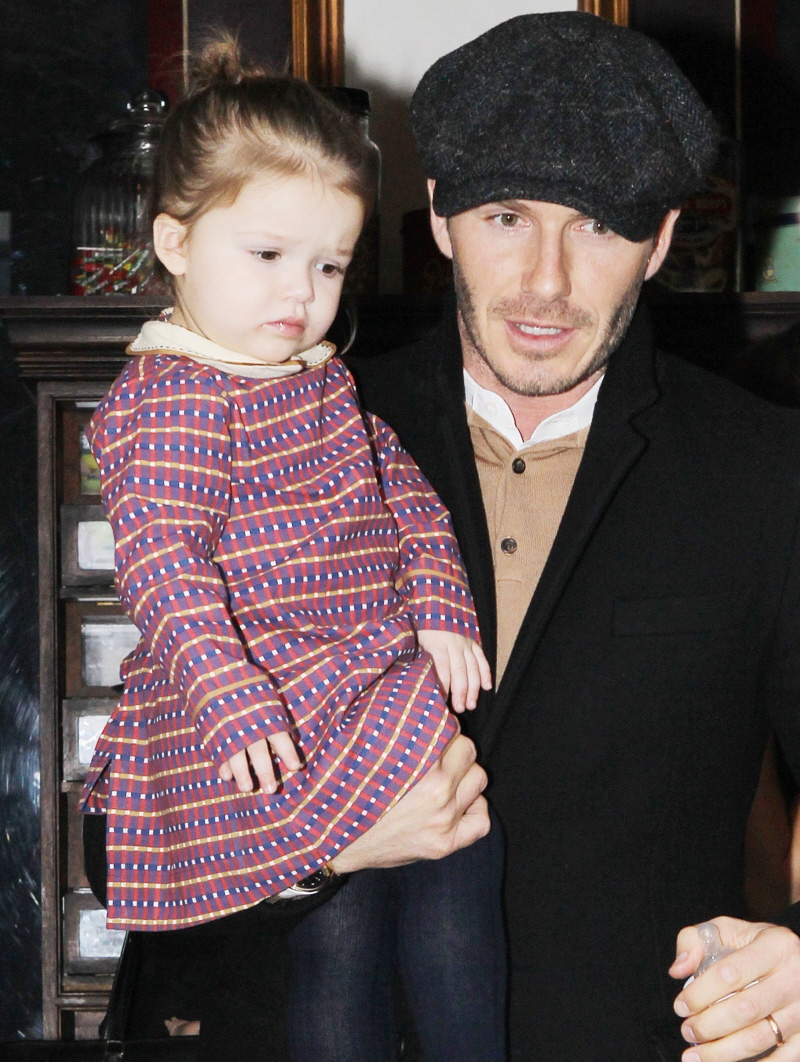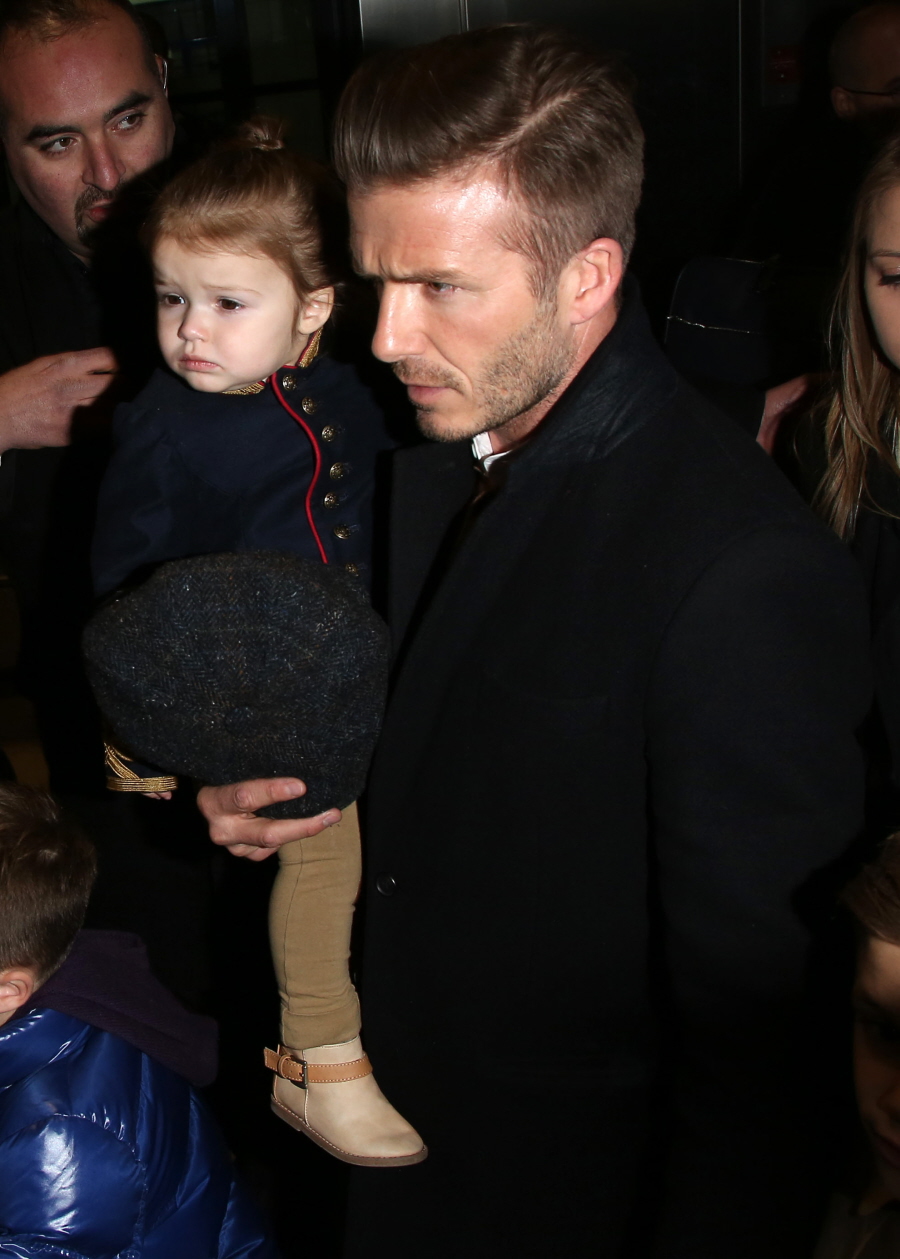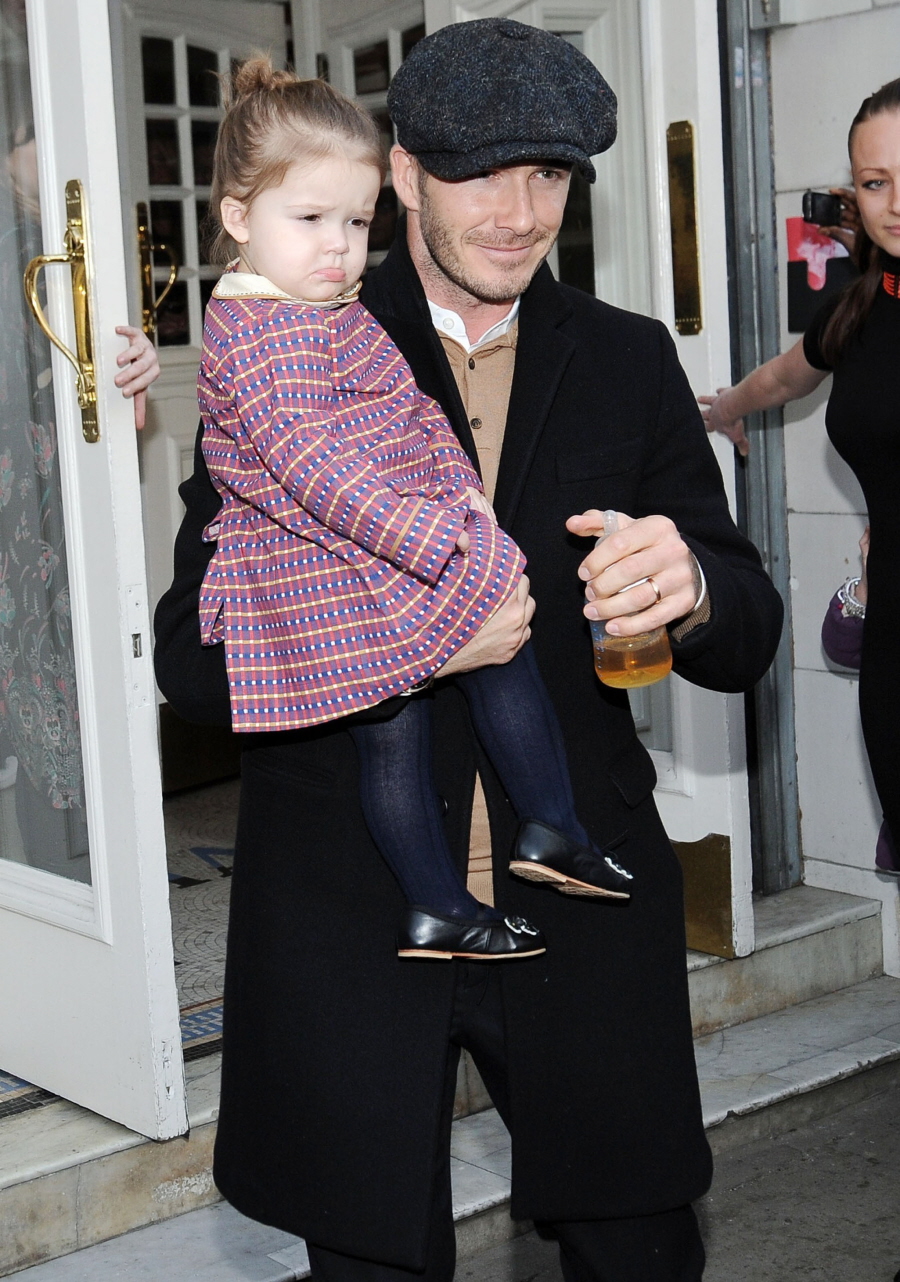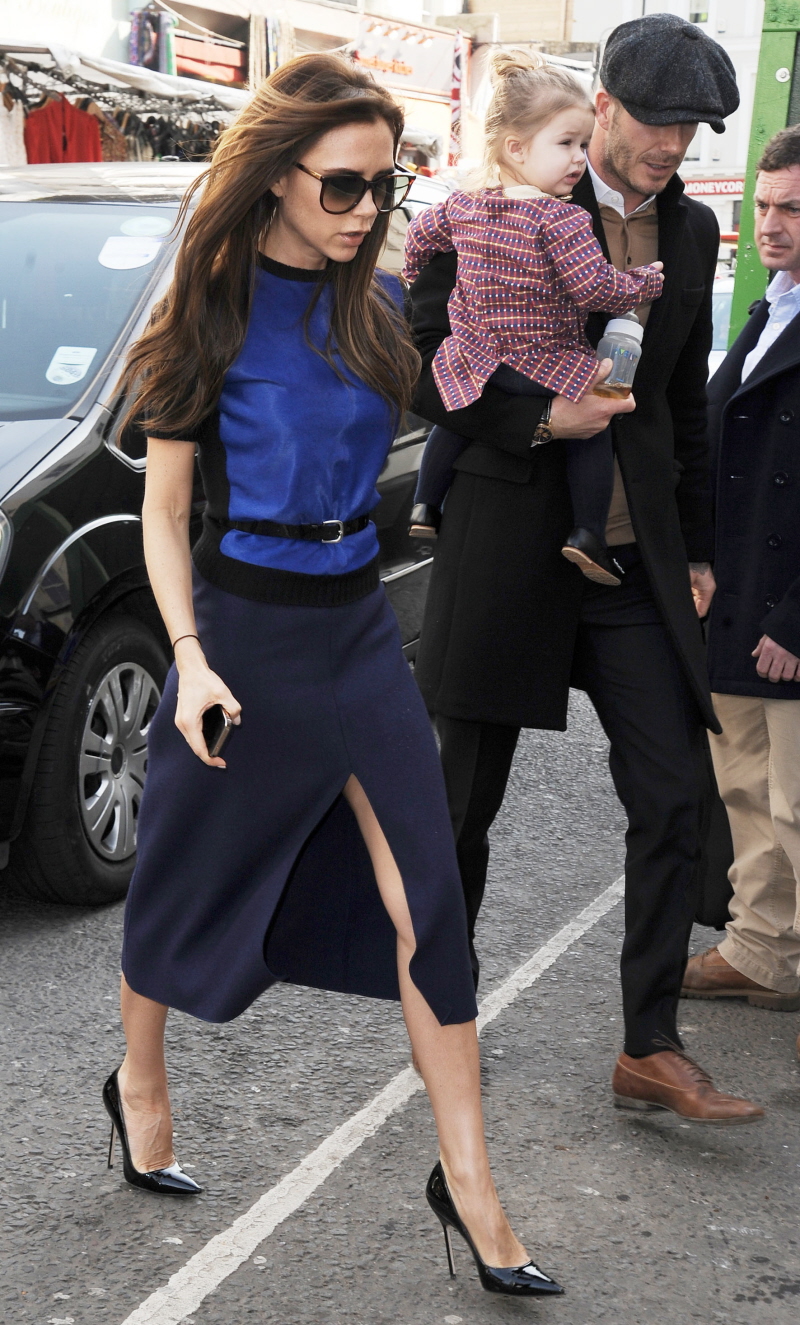 Photos courtesy of Fame/Flynet.