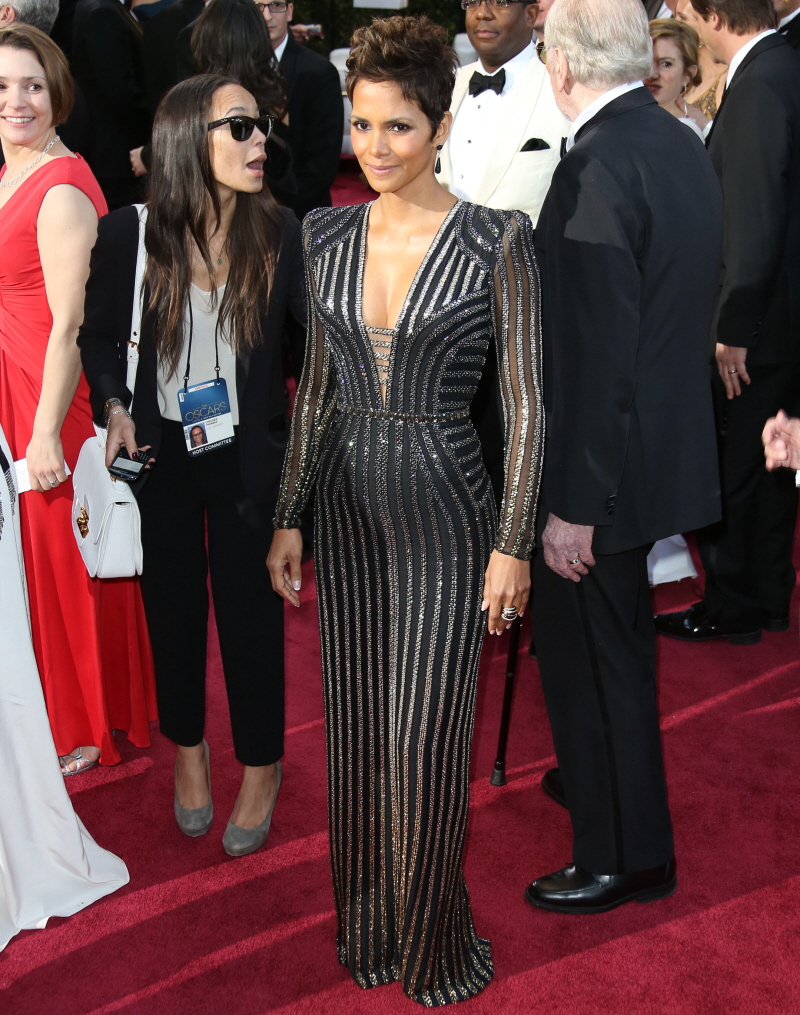 Salma Hayek and Halle Berry. Two ladies with crazy bodies and beautiful faces. Two ladies with Oscars/Oscar nominations under their belts. Two ladies who were on the knife's edge of being total disasters and totally pulling it off last night at the Oscars. Let's start with Halle Berry in this Versace gown. Was anyone else expecting Halle to announce that her gown was Zuhair Murad and that she had hired Jennifer Lopez's stylist? If Jennifer Lopez had been invited to the Oscars this year (Why wasn't she? She almost always comes), J.Lo would have worn this gown. Is that bad? Like, should Oscar winner Halle Berry be wearing something that looks so J.Lo? I guess it's okay because it's Versace, maybe? This gown would have been a total disaster on someone else, but Halle comes close to pulling it off maybe.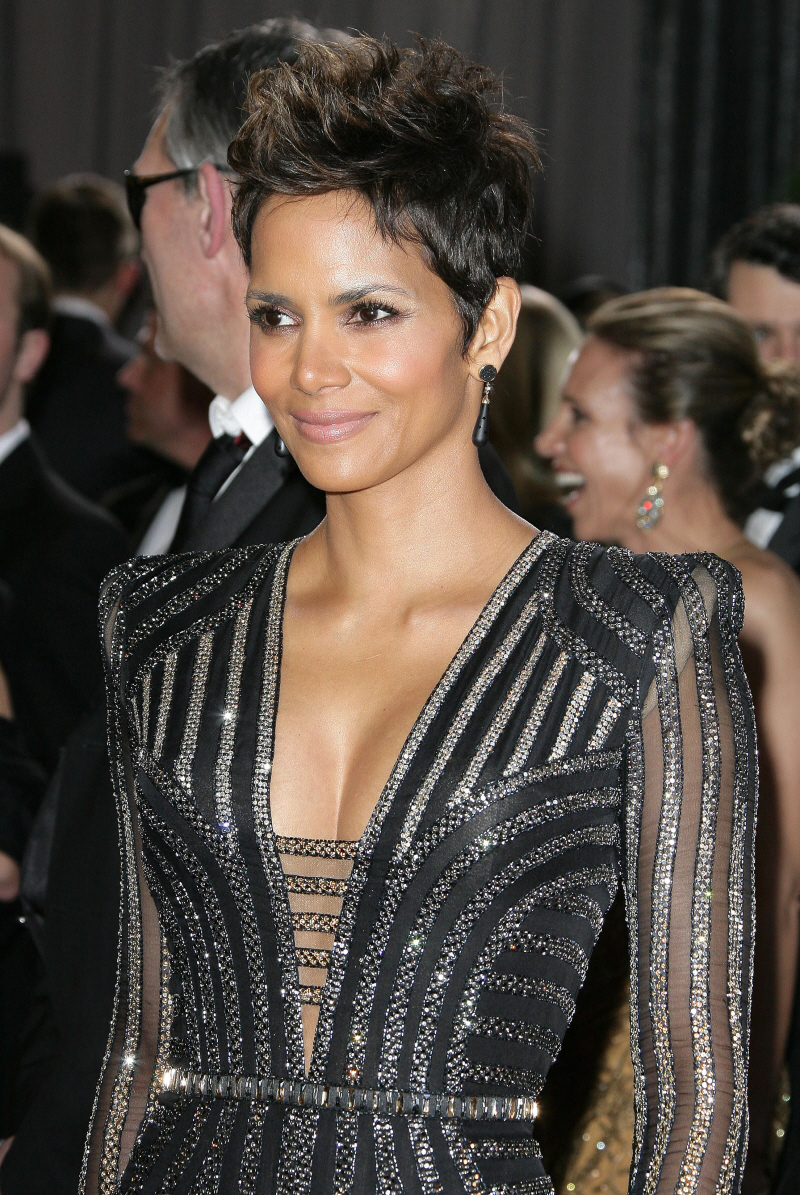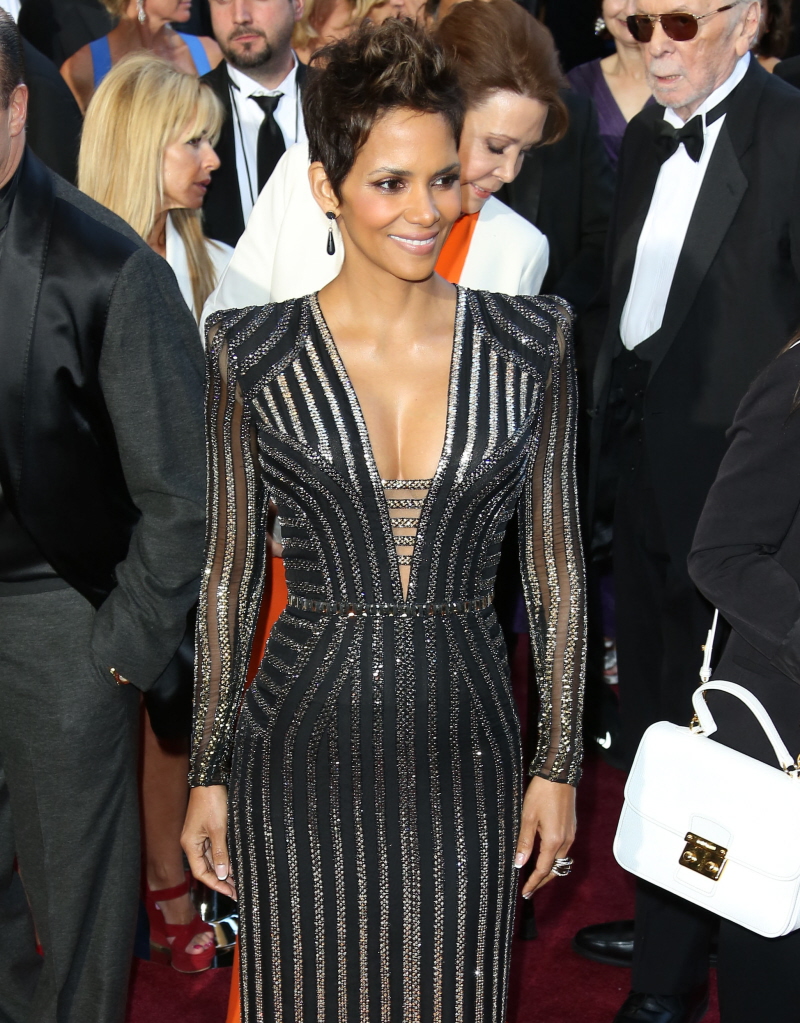 Salma Hayek wore this Alexander McQueen gown – I think only Salma and Amanda Seyfried were wearing McQueen last night. And neither gown was a very good example of the label (or maybe they were good examples of how the McQueen label is faltering under Sarah Burton's leadership). Obviously, Salma's body is crazy and she looks poured into this gown. But the whole high-neck thing is very drag-queeny to me, and I'm not sure about the black and gold combo. Also: her hair was a MESS. Is that a Q-tip in there? Did anyone else see Salma's bitchface during the Oscar telecast? She was not pleased about her seat.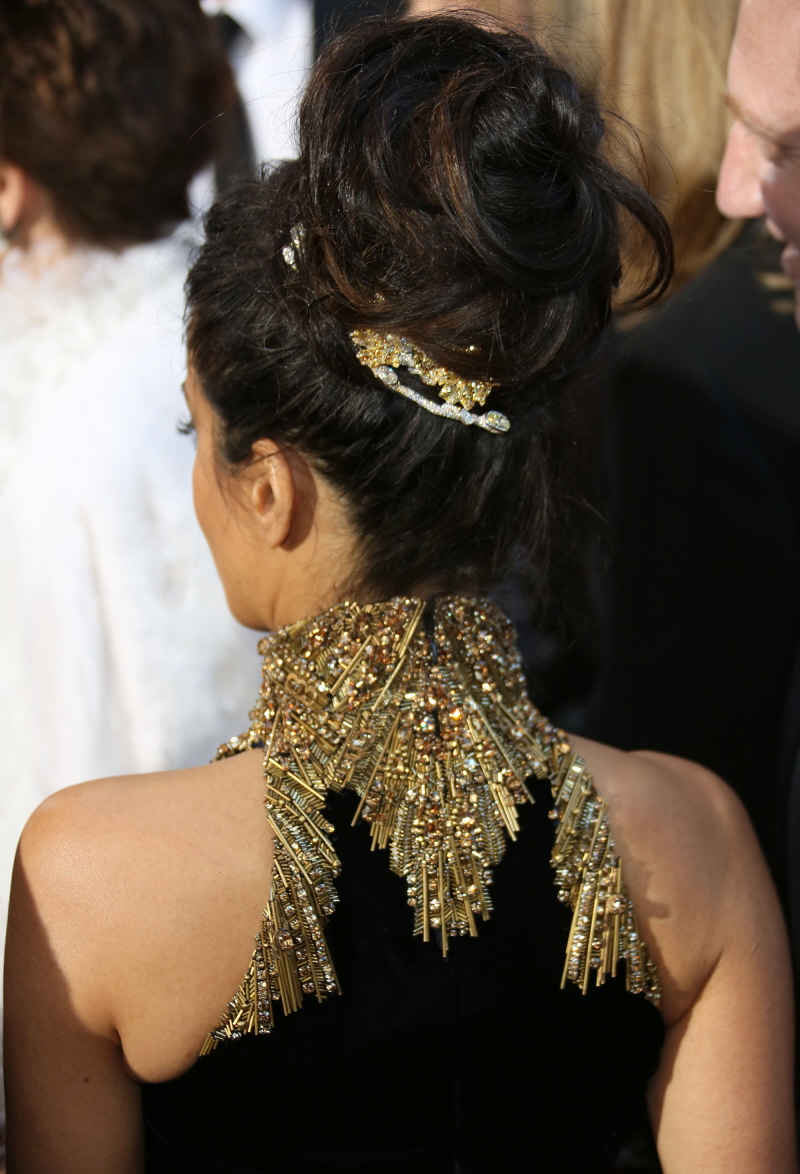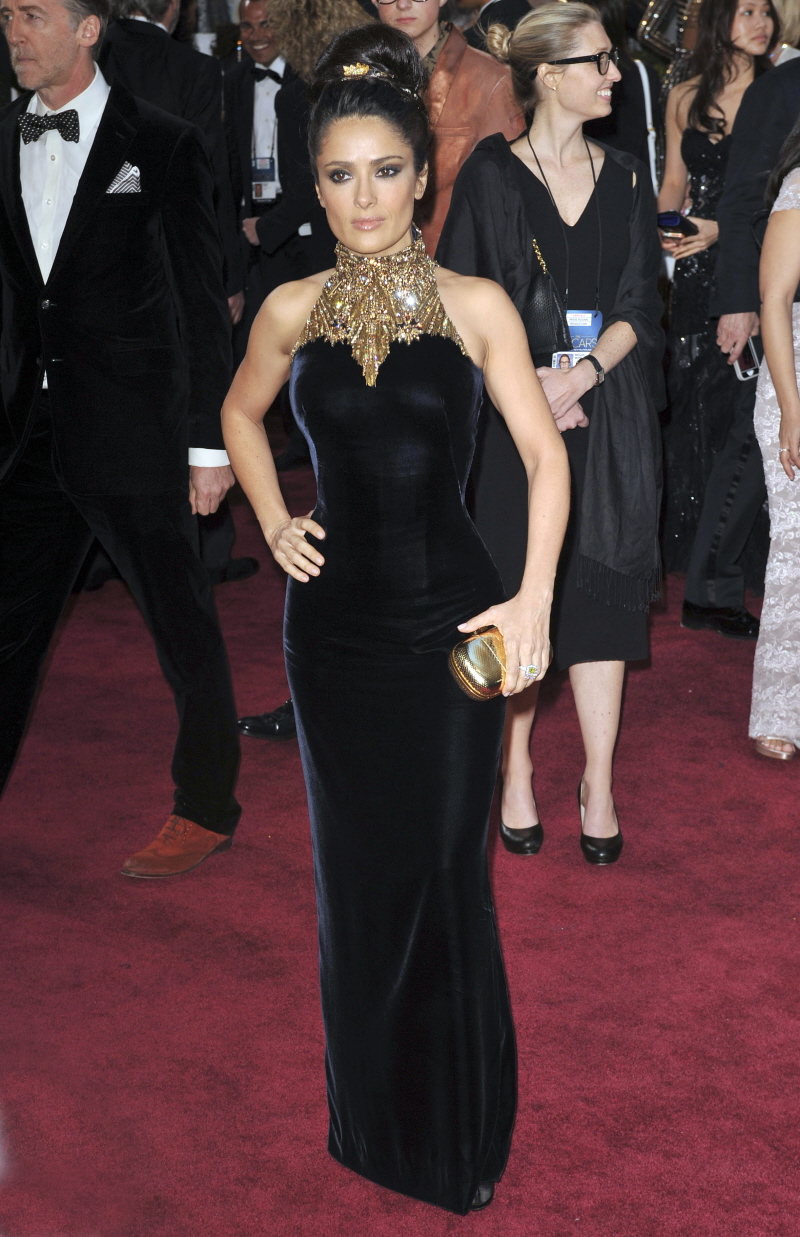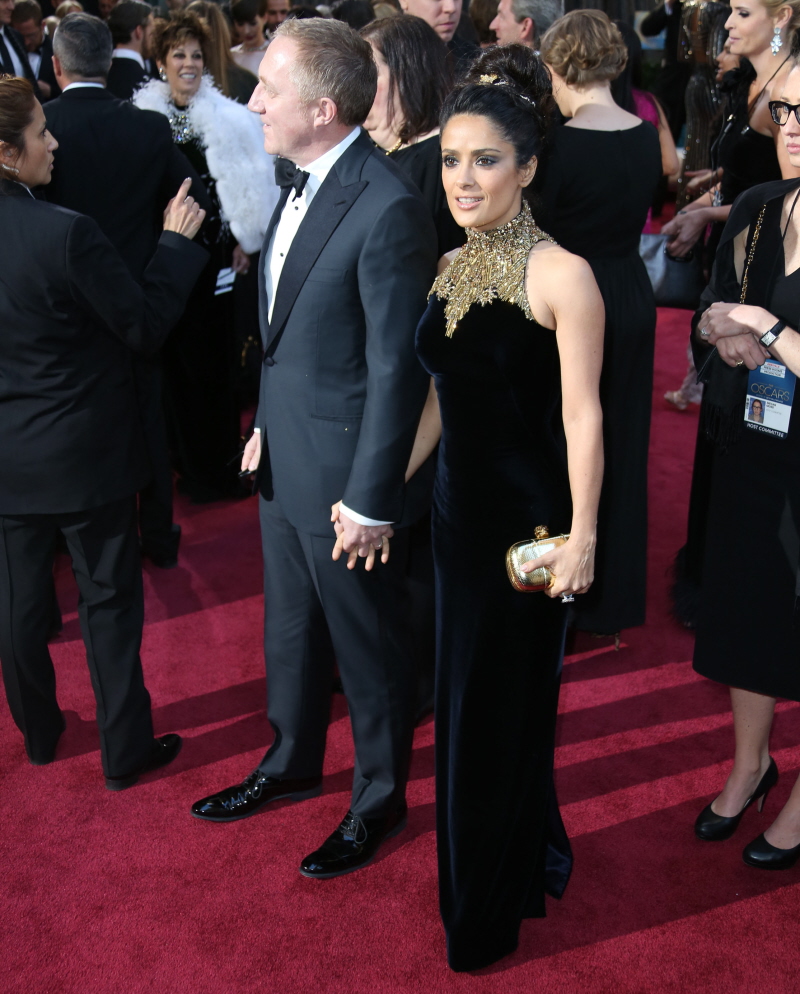 Photos courtesy of Fame/Flynet and WENN.