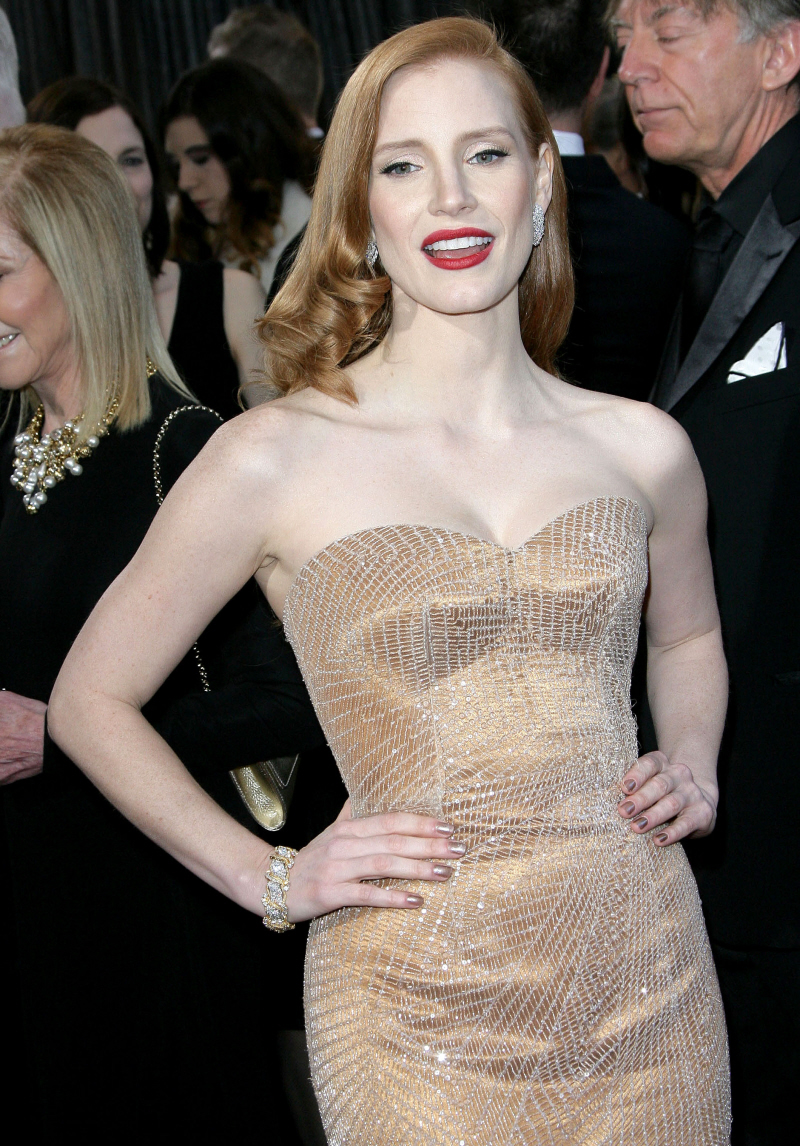 In the whirl of the Oscar coverage plus a particularly nasty stomach virus (ugh!), I completely forgot to update everyone on the "Jessica Chastain's boyfriend" situation. Months ago, the tabloids tried to suggest that Jessica was secretly dating Tom Hiddleston, then a theory was floated that maybe Jessica was dating her Zero Dark Thirty costar Jason Clarke (who is HOT). Jessica basically gave everyone a blind item for her dating life, claiming that she has a boyfriend and he's "in fashion". Well, now we know his name: Count Gian Luca Passi de Preposulo. I'll just call him Gian. Gian is a fashion executive with Moncler, he's about five years younger than Jessica, and according to Star Mag, he's kind of a famewhore.
With her recent Oscar nomination, Jessica Chastain has held a major part of the Hollywood spotlight, but there's one thing she hopes doesn't get attention – her playboy boyfriend!

Jessica, 35, has quietly been dating Italian heartthrob Gian Luca Passi de Preposulo for a while now, and according to a source, he's a complete playboy.

"He's dated hot models and is well known for bouncing between women," spills the insider. The Italian count and executive for the French clothing brand Moncler, 30, is no stranger to the Hollywood life and counts Leo DiCaprio and George Clooney as friends.

"He loves attention and craves the spotlight," says the pal. "It she's smart she'll leave him before he breaks her heart! After he gets the publicity he wants, he'll break up with her."
[From Star Magazine, print edition]
Ladies, if your man is BFFs with George Clooney and Leo DiCaprio, that's a dealbreaker! (God, I love Liz Lemon!) Anyway, I guess it's nice to know that Jessica actually does have a real boyfriend (as opposed to a fictitious boyfriend "in Canada"). I'm kind of disappointed that she's not with Jason Clarke, just because that would have been really hot. I kind of wonder about this Star story, though – I wonder if it's wildly on-target. I was going to defend the guy by citing a bunch of "getting to know Jessica Chastain's new boyfriend" articles until I realized… there are a bunch of articles about him this week. This dude has a publicist and Gian is milking this relationship for some publicity. Of course, it's perfectly possible that he genuinely cares about Jessica AND he wants attention. Also: they've apparently been together since early last summer…? So it's been a while, in actor-time.
Some sessy photos of Gian: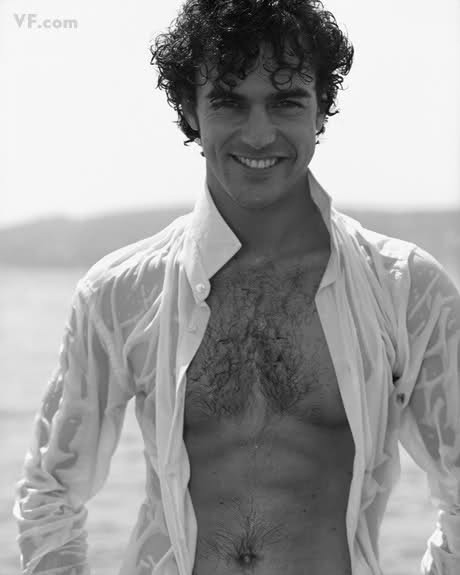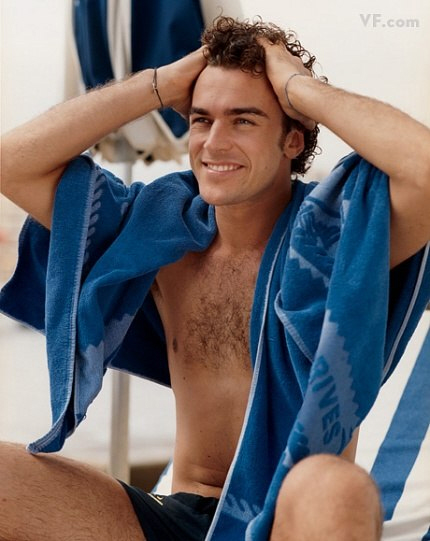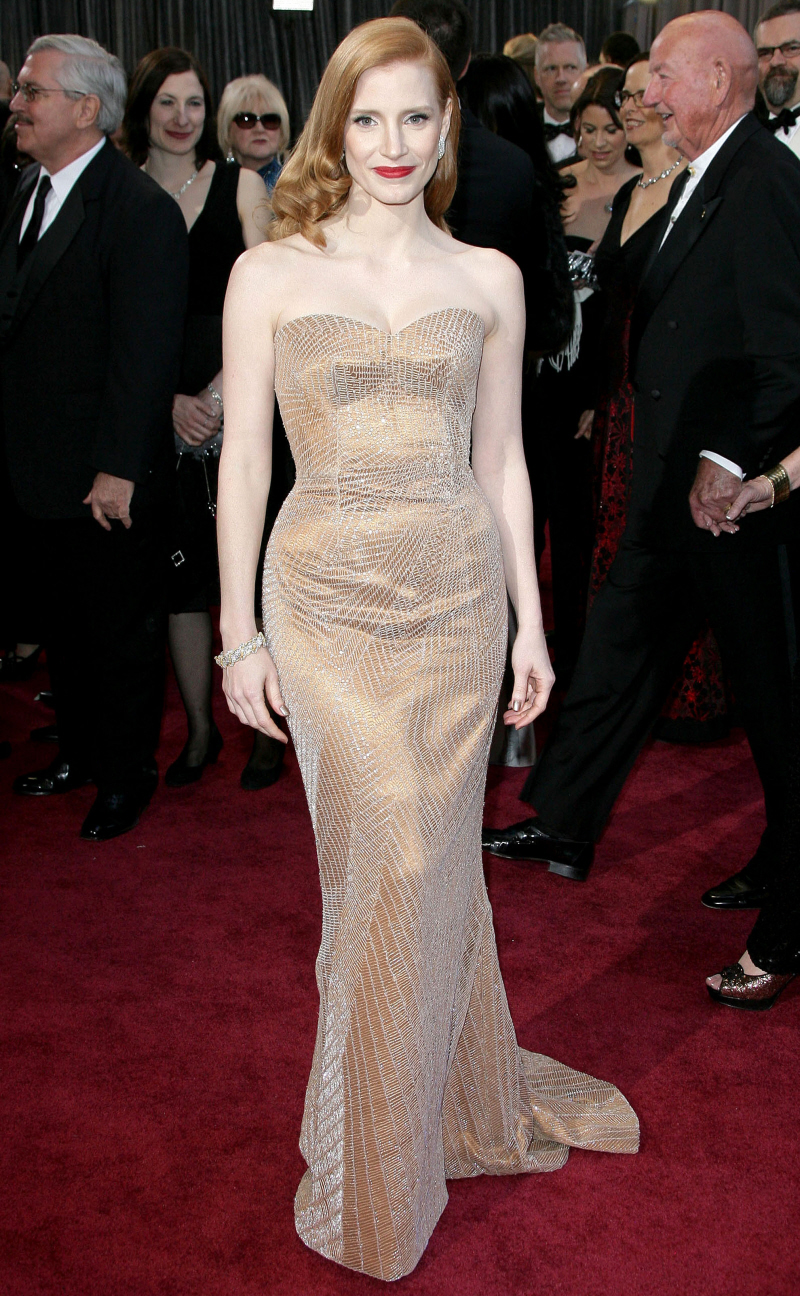 Photos courtesy of WENN, Vanity Fair.