Did Emma Stone tweet & delete about Andrew Garfield & Shailene Woodley?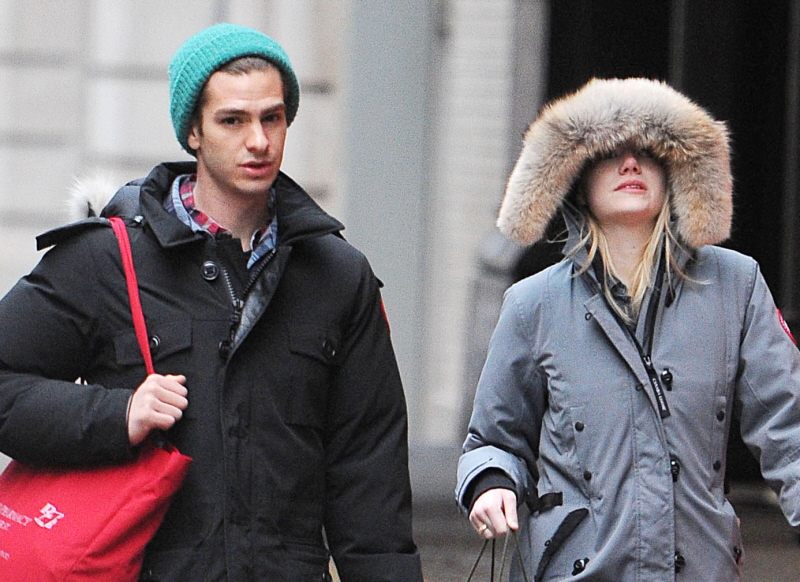 Did you know that I suck at Scrabble? I'm a Trivial Pursuit person, because that's the way my mind works – it is an encyclopedia of inane trivia. But looking at letters and trying to form words? No, I can't. I'm also not an anagram person. It takes me forever to do an anagram! So this Emma Stone is particularly bizarre for me. First of all, did you know Emma has a Twitter? She does, apparently – go here to see it. She has tweeted nothing. Except yesterday, when she apparently tweeted this:

Which is a ridiculous thing to tweet, and it reminded me of former Senator Scott Brown's "Bqhatevwr". Emma deleted it after a few hours, but it was up long enough for Perez Hilton to realize that it was an anagram of "Andrew and Shailene sitting in a tree". The "Shailene" in question is Shailene Woodley, who is currently filming Spider-Man 2 with Emma and Andrew Garfield. Emma is still playing Gwen Stacy, and Shailene is playing Mary Jane Watson. Is this all some kind of viral advertising for the plotline of the Spider-Man sequel? Or is Emma and Andrew's relationship really in trouble? Did Andrew dump Emma for Shailene? Ugh.
I don't know. You know the backstory on Emma and Andrew, right? They got together when they were working on the first Spider-Man movie, only he had a girlfriend at the time – Shannon Woodward. I definitely think there was some overlap between Emma and Shannon. Has the same thing happened again? Or is this some kind of hipster joke?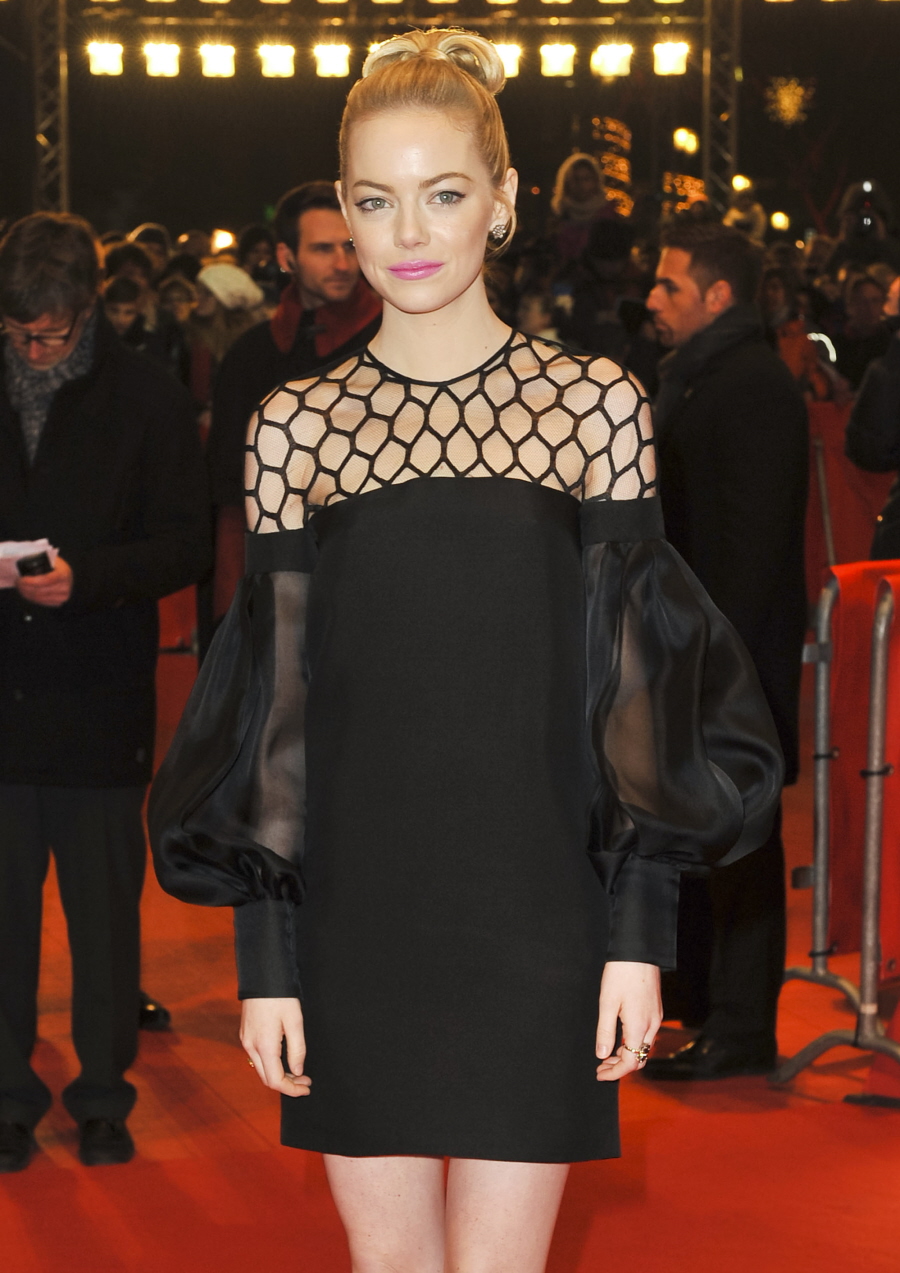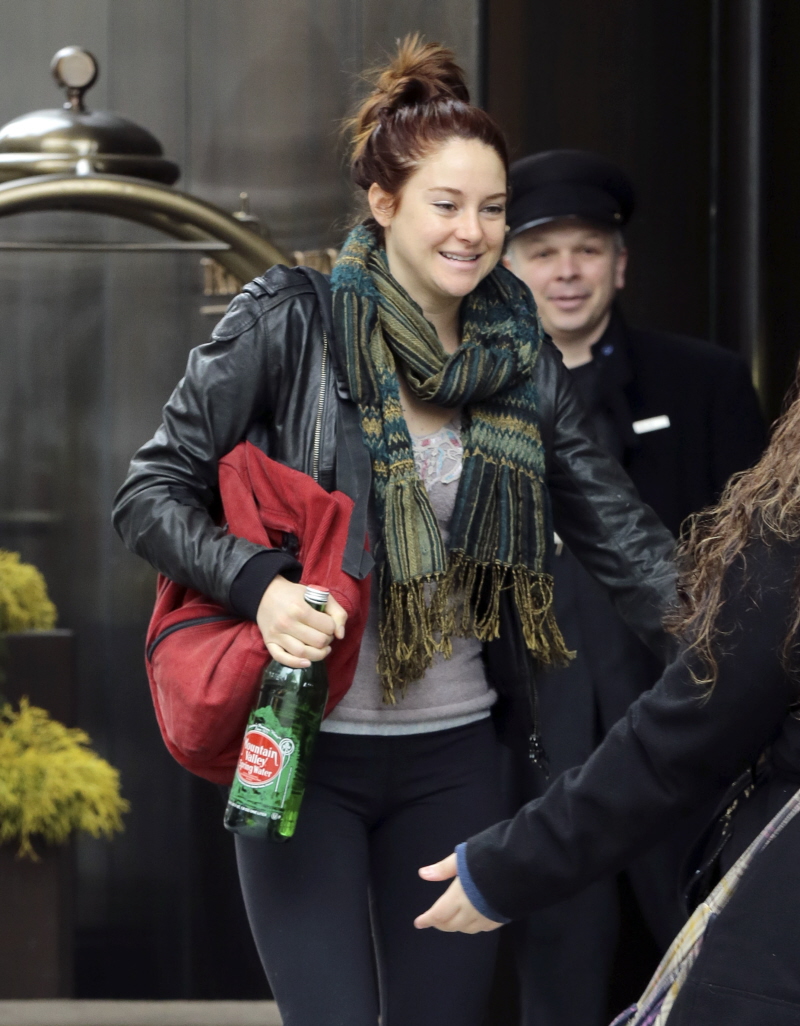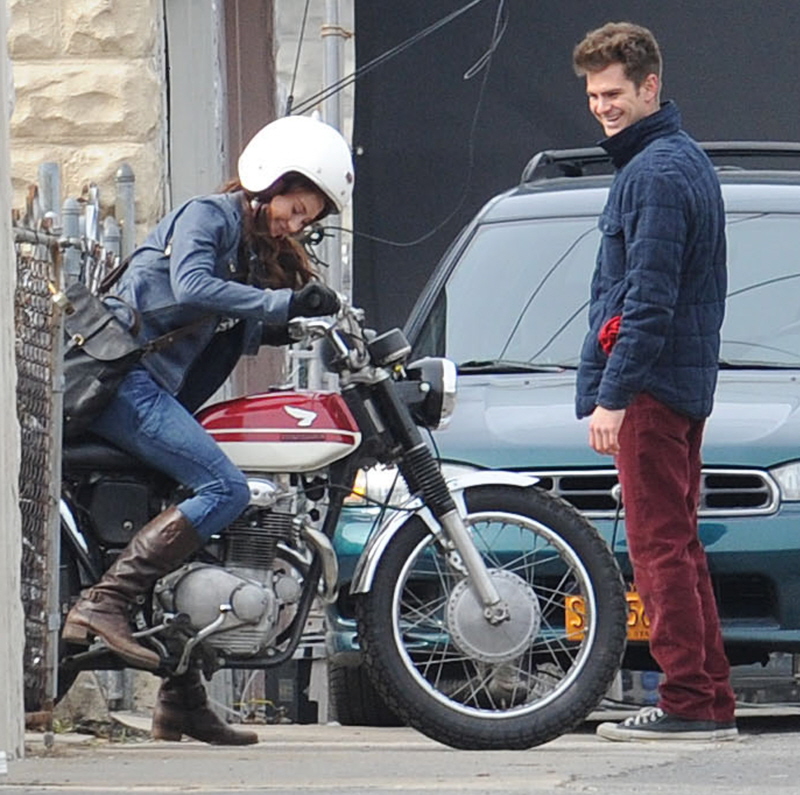 Photos courtesy of Fame/Flynet.

Written by Kaiser

Posted in Andrew Garfield, Emma Stone, Shailene Woodley

- Zach Galifianakis is awesome [Buzzfeed]
- Prince at the Billboard Music Awards [D-Listed]
- Bieber's Billboard look [Go Fug Yourself]
- Married to Medicine recap [Reality Tea]
- Celebrity first marriages [Pajiba]
- The last Mad Men baffled a lot of people [Lainey]
- Karolina Kurkova's crazy hot dress [Moe Jackson]
- Jennifer Garner on set [Popsugar]
- Kitten vs. Lizard [CDAN]
- Doetzen Kroes' great butt [Celebslam]
- Shameless star Jeremy Allen White [OMG Blog]
- RIP Ray Manzarek [Bossip]
56 Responses to "Did Emma Stone tweet & delete about Andrew Garfield & Shailene Woodley?"