Jessica Simpson announces she's having a boy, by joking about weiners (really)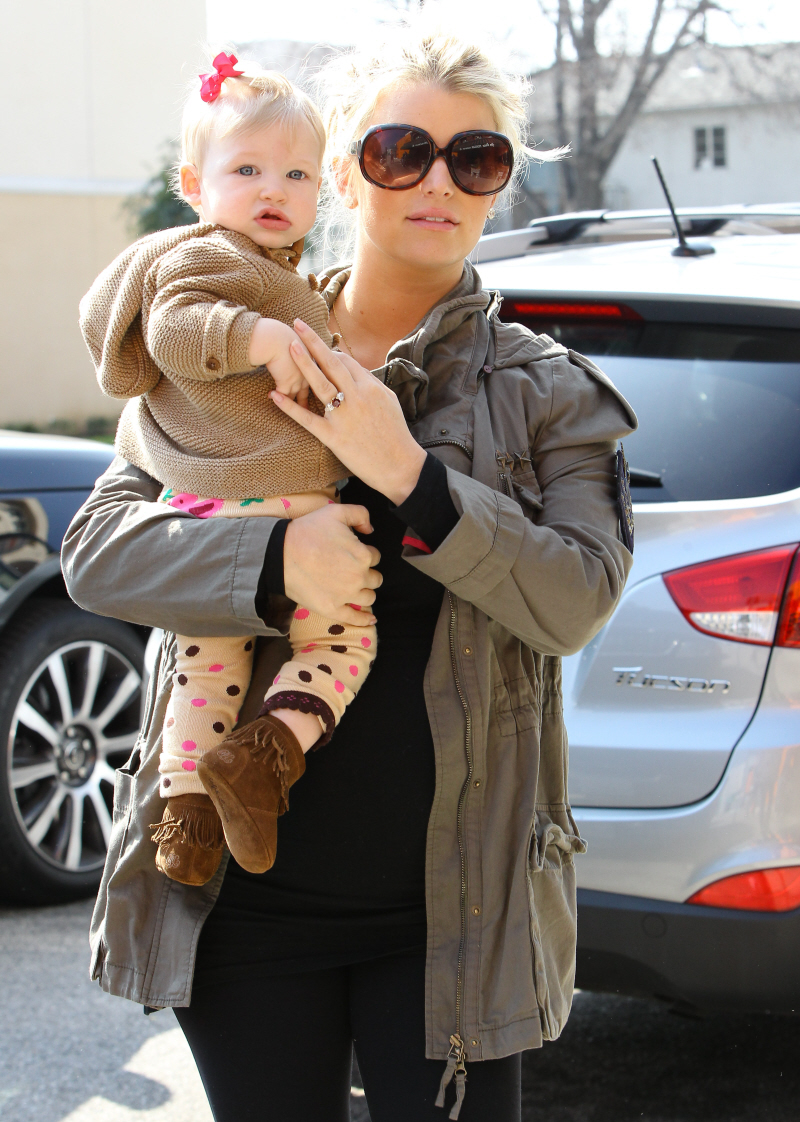 Is there any doubt that Jessica Simpson is a hustler? She's making the talk show rounds to promote Fashion Star, using her unique brand of low-brow gross-out overshare humor. Have we had another celebrity like this? I mean there's Snooki, there's Jenny McCarthy (who merges sexy with gross) and there's Jessica, who just laughs and talks about how she doesn't brush her teeth, use birth control, or try to hold in her farts. I'm not even exaggerating with her, she does all these things and it doesn't even seem like she's trying to be self-deprecating. She just thinks that it's interesting to us and that it's normal to talk like this during nationally televised interviews.
Anyway last night Jessica was on Jimmy Kimmel, where she confirmed US Weekly's exclusive that she was having a boy. It was a mistake though supposedly, because she dropped it in a joke about "weiners." That was so planned. I can't even with this girl, so I'm going to just use Buzzfeed's excellent compilation of the ridiculous things she said:
"I can't believe I'm pregnant again."
"I keep planning on getting married but then I keep getting knocked up."

"Maybe I should go back to when I was younger I was a virgin before I was married. So maybe I should just completely reverse and stop having sex until Eric and I are married."

"I would really like to stop being pregnant."

"Yeah, I've been vomiting… The crazy thing is that I never knew that a weiner could actually make me nauseous. Oh shucks! Well I guess told the world that I'm having a boy!"

"I just did it so crude, too. I feel awful. I talked about wieners!"
Buzzfeed has the videos of Jessica's interview if you're interested, but those quotes pretty much say it all. She always says stuff like this, and now she's taking it to the next level while using an "aw shucks" act to make it sound accidental. As I mentioned yesterday, I think this is going to get worse, especially when she's promoting that sitcom she's allegedly doing.
Here's a clip of Jessica's interview with Kimmel:
Jessica posted these photos on her Twitter recently: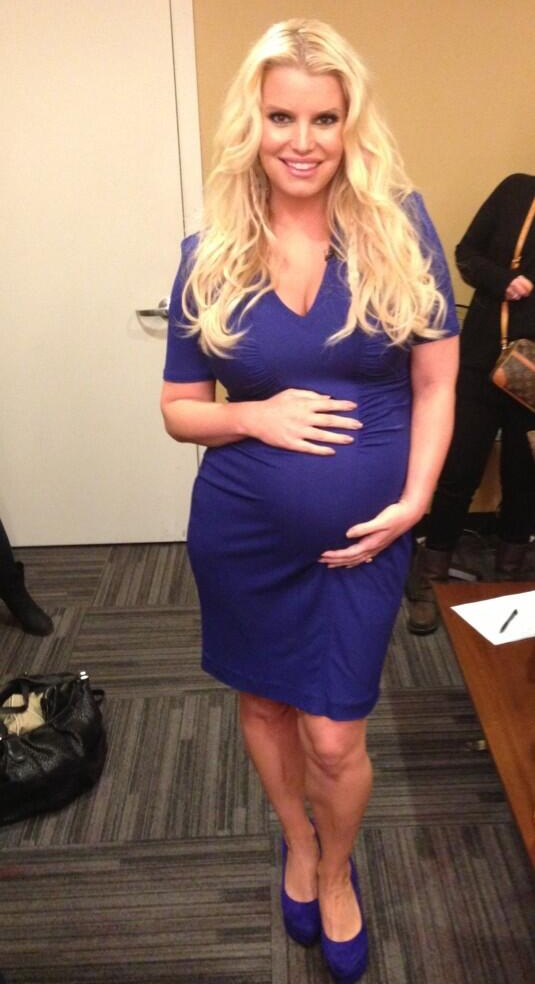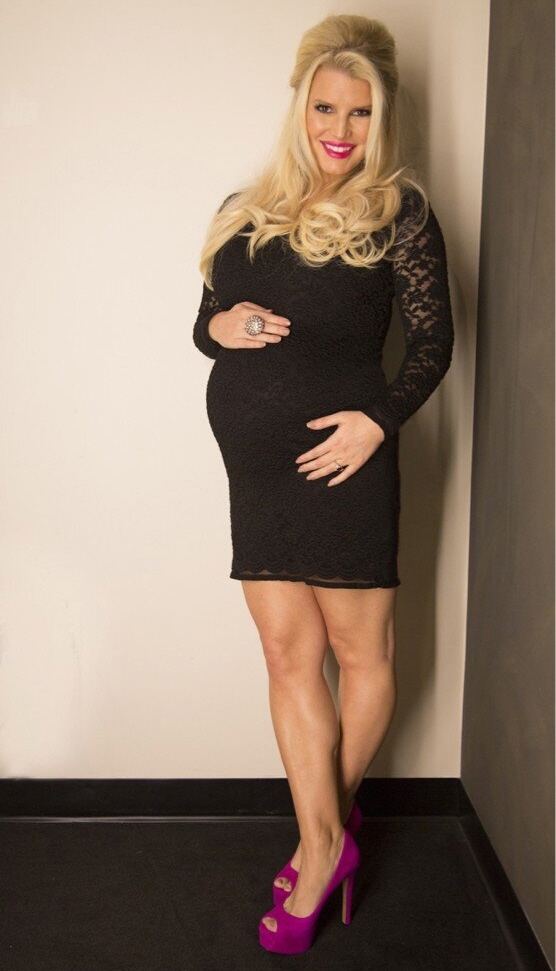 Photos courtesy of WENN, Jessica's Twitter.

Written by Celebitchy

Posted in Gross, Jessica Simpson, Jimmy Kimmel, Photos

- Friends reunion on Ellen [Popsugar]
- Lindsey Vonn watches Tigers kids [Lainey Gossip]
- George Michael fell out of a car going 70mph [D-Listed]
- Real Housewives of Orange County recap [Reality Tea]
- New Man of Steel trailer [Pajiba]
- Jared Padalecki's hot bod [Buzzfeed]
- Doctors confirm Taylor Swift's new boobs [Evil Beet]
- Catherine Zeta-Jones finished treatment [CDAN]
- Anna Paquin hates the paps [Celebslam]
- Lance Armstrong is gross [The Blemish]
- What is Barbara Palvin wearing? [Moe Jackson]
- This is Petra Nemcova? [SVC]
79 Responses to "Jessica Simpson announces she's having a boy, by joking about weiners (really)"