Star: Jessica Simpson is reading 'The Great Gatsby' to her baby bump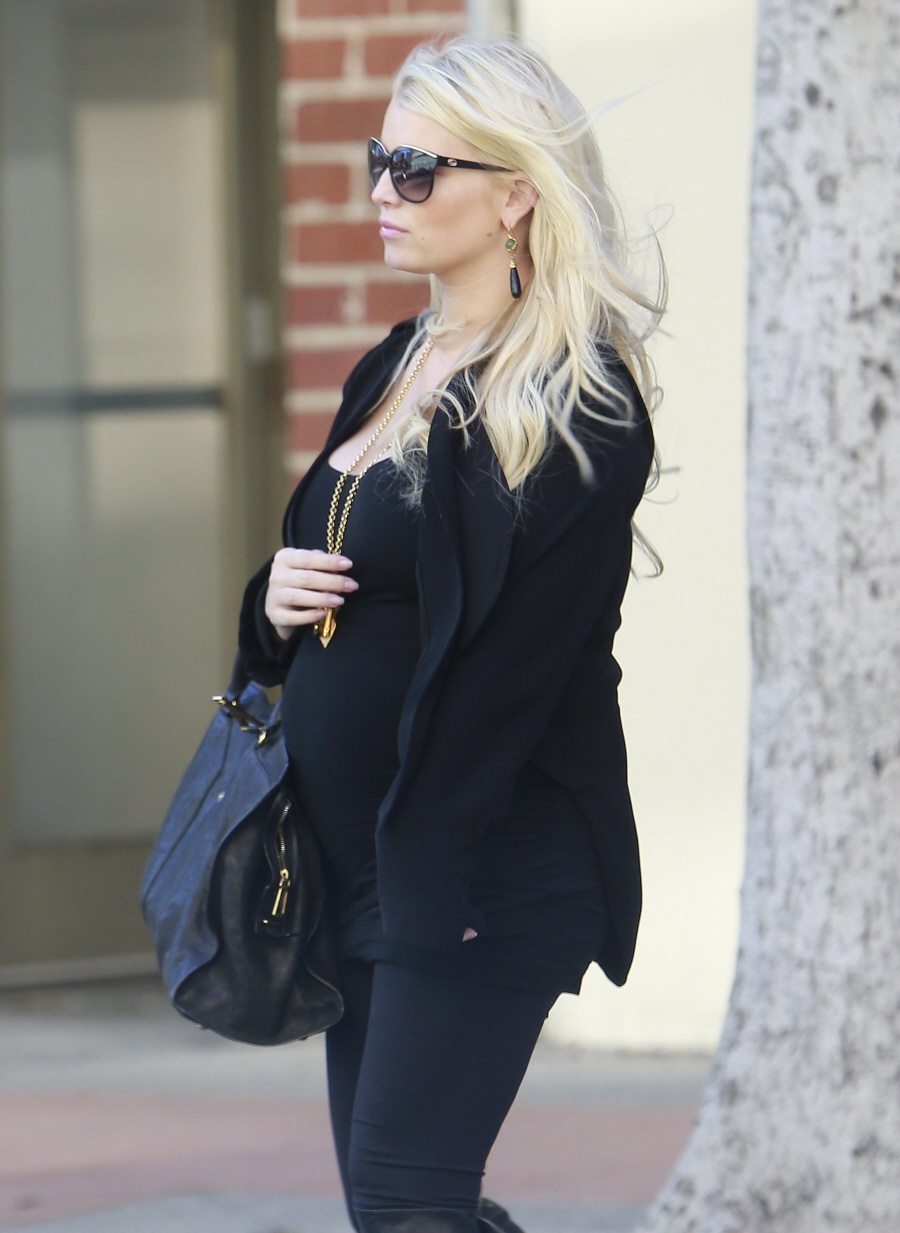 CB has been doing the Jessica Simpson coverage this week, but this little story was just too good to pass up. How is that I will believe literally anything about Jessica? And don't say, "Because you're an idiot, K." I really do try to treat these tabloid stories with a healthy dose of skepticism… except when it comes to Jess. Maybe it's because even the worst tabloid stories about Jess usually turn out to be true? Because Jessica has set the bar pretty low on what she will and will not reveal on national television? Because Jessica loves to overshare and we're about two seconds away from having this story confirmed?
Jessica Simpson is determined to give her unborn child super smarts. The plan? Read to her baby bump!

"People first noticed she was serious when she picked up The Great Gatsby and read it aloud to her stomach," a confused family insider tells Star. "Everyone just scratched their heads. Reading to a baby bump isn't going to make your child the next Albert Einstein!"
[From Star Magazine, print edition]
I just love the image of poor Farty thinking she was being so clever and deciding to read to her bump. She hollered to Eric, "Get me one 'a those fancy books! Tennessee Faulkner WhatsIt." And Eric came home with The Great Gatsby – which is actually one of the most readable American classics – and Jessica thought she was being so clever. She read Fitzgerald's words to her fetus in between farts and chicken wings, and all was well with the world.
For what it's worth, I do believe parents are the first responders to America's growing literacy crisis. Perhaps the answer isn't reading F. Scott Fitzgerald to your baby bump, but if your child grows up in a house where their parents read – books, newspapers, magazines, whatever – you are setting a good example. I hope Jessica doesn't think that the educational advantage of book-readin' begins and end in the womb.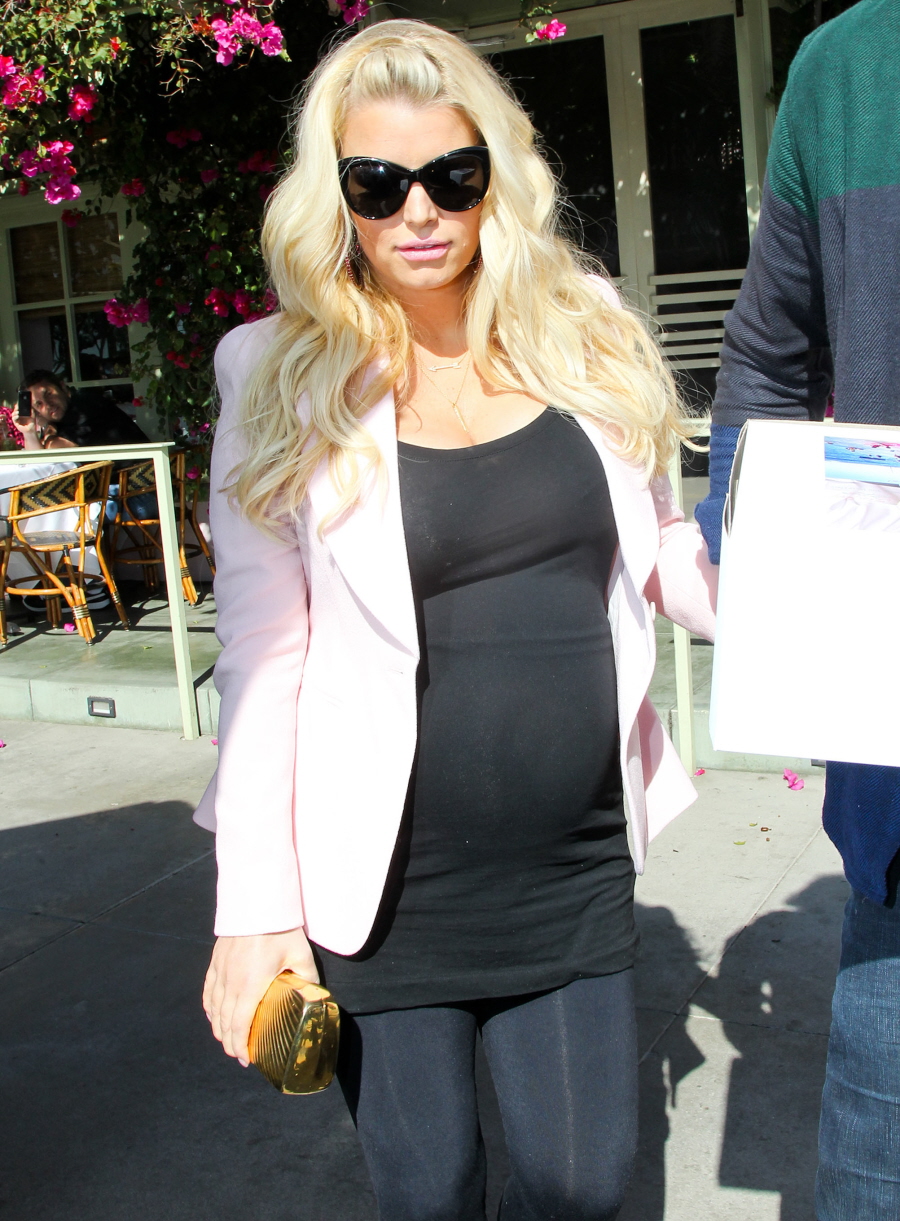 Photos courtesy of Fame/Flynet.

Written by Kaiser

Posted in Farts, Jessica Simpson

- Friends reunion on Ellen [Popsugar]
- Lindsey Vonn watches Tigers kids [Lainey Gossip]
- George Michael fell out of a car going 70mph [D-Listed]
- Real Housewives of Orange County recap [Reality Tea]
- New Man of Steel trailer [Pajiba]
- Jared Padalecki's hot bod [Buzzfeed]
- Doctors confirm Taylor Swift's new boobs [Evil Beet]
- Catherine Zeta-Jones finished treatment [CDAN]
- Anna Paquin hates the paps [Celebslam]
- Lance Armstrong is gross [The Blemish]
- What is Barbara Palvin wearing? [Moe Jackson]
- This is Petra Nemcova? [SVC]
21 Responses to "Star: Jessica Simpson is reading 'The Great Gatsby' to her baby bump"