Lindsay Lohan has rejected a plea deal of 90 days under house arrest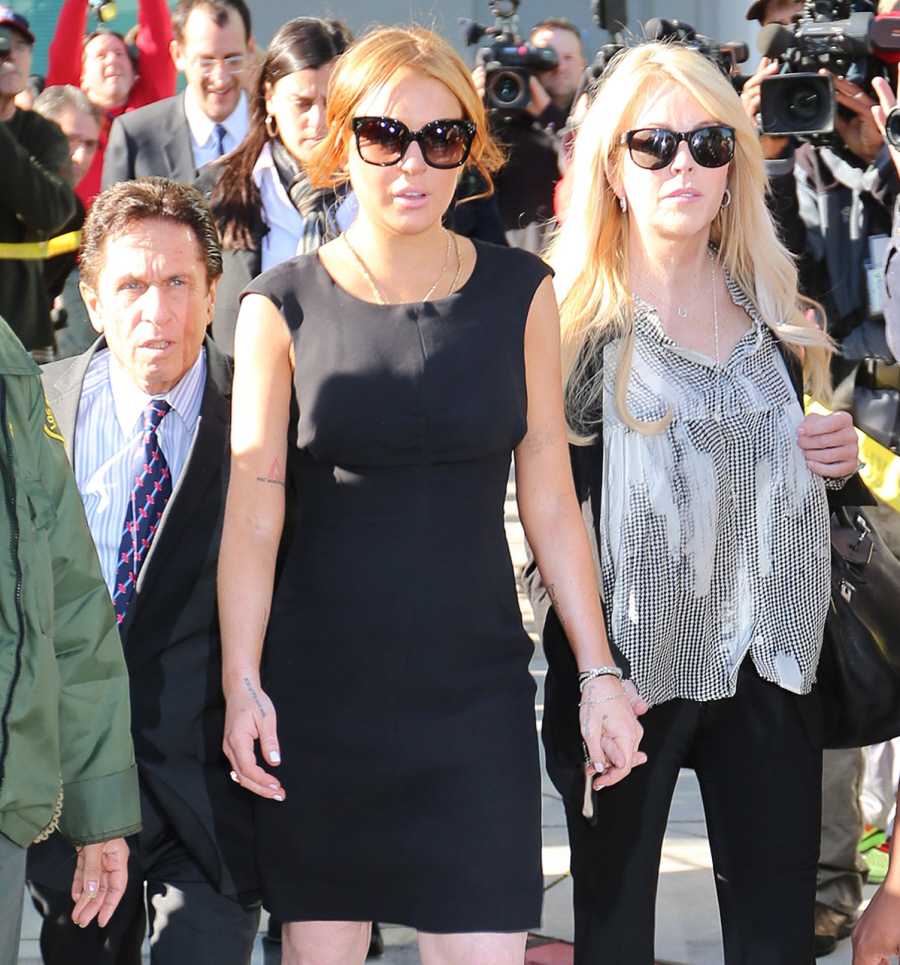 Last week, I never got around to writing about this dumb TMZ story in which Lindsay Lohan must have called them up to crack-whine about her incompetent lawyer, Mark Heller. Heller was actually called "incompetent" by the judge, which is scary because the California Justice System is all "would you like a blunt with your 3-day jail sentence for manslaughter?" Anyway, Lindsay called up TMZ to tell them that she's definitely going to stick with Heller and she's pissed off with the media for portraying Heller as some kind of My-Cousin-Vinny moron. LL reportedly said, "It's all lies."
Lindsay's trial is set for the 18th and if she wants to switch lawyers, she has until the 17th I think. But for now she's sticking with Heller, who is still in negotiations for a potential plea deal. Last we heard, the prosecutor had pretty much taken rehab off the table, which is good news for people who believe that Lindsay Lohan is "sober". The sticking point seemed to be the jail sentence, I guess? But now it looks like jail is off the table and now the prosecutor is trying to get LL under house arrest:
Lindsay Lohan has been cut yet another break in the criminal justice system — prosecutors are offering house arrest to end her lying-to-cops and probation violation cases, but we're told she's NOT biting.

Multiple sources connected with the case tell TMZ … the Santa Monica City Attorney and the L.A. City Attorney have both softened their position from lockdown rehab to 90-DAY HOUSE ARREST.

In fact, we're told Lindsay's lawyer, Mark Heller, is telling prosecutors Lindsay will accept a certain amount of house arrest. Right now Heller and the prosecutors are squabbling over how much house arrest. But here's the problem … sources connected with Lindsay are telling us LiLo is adamant — she will not accept ANY punishment.

Bottom line — sources connected with the case tell us there's a 75% chance the case will go to trial on March 18th. If Lindsay rolls the dice and is convicted, she faces months of ACTUAL jail time.

Lindsay needs to go for door #1.
Of course the prosecution keeps on caving. Of course the bar keeps getting set lower and lower ("There's a bar?" Lindsay asks, perking up). Of course Lindsay is still proclaiming her unyielding linnocence. Of course she will reject any deal that entails any kind of punishment because don't you know she's a white girl with big boobs and a crapload of entitlement? Ugh. This mess is going to trial. And what's worse is that I think Lindsay will probably get her usual punishment: a soft pat on the firecrotch from Lady Justice.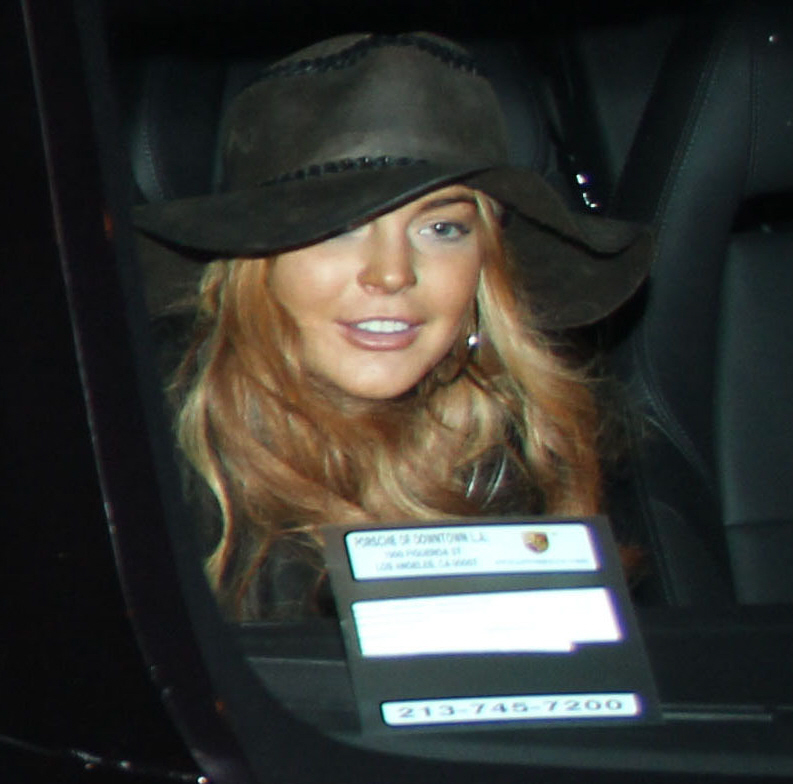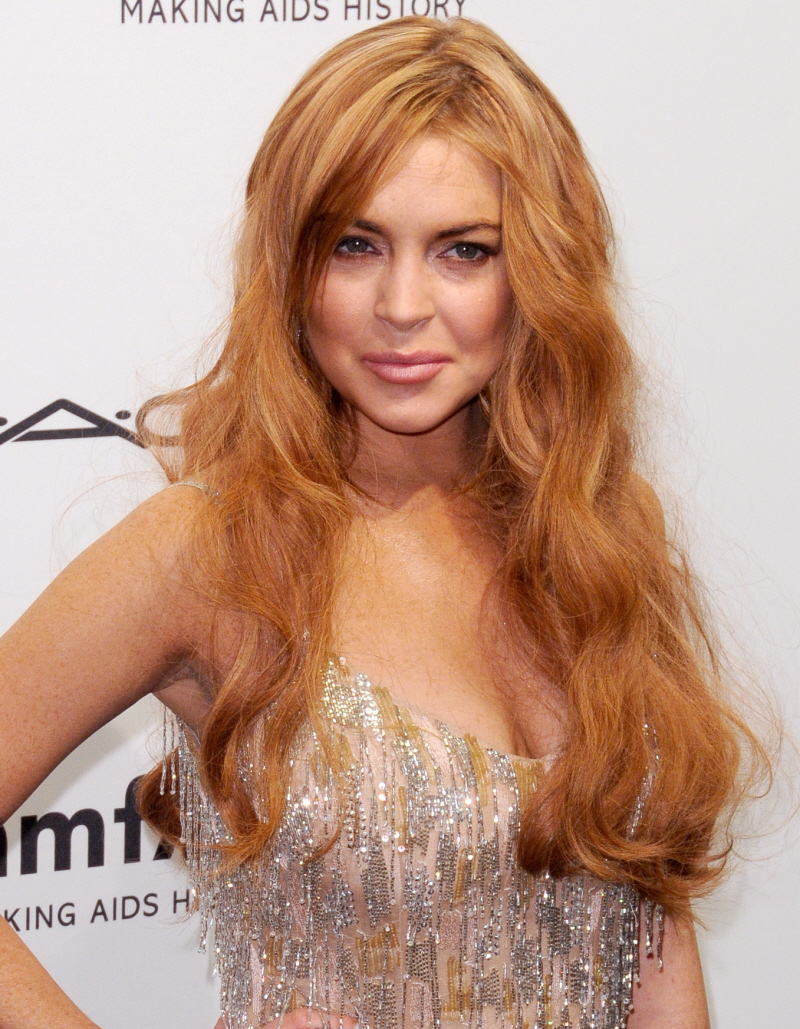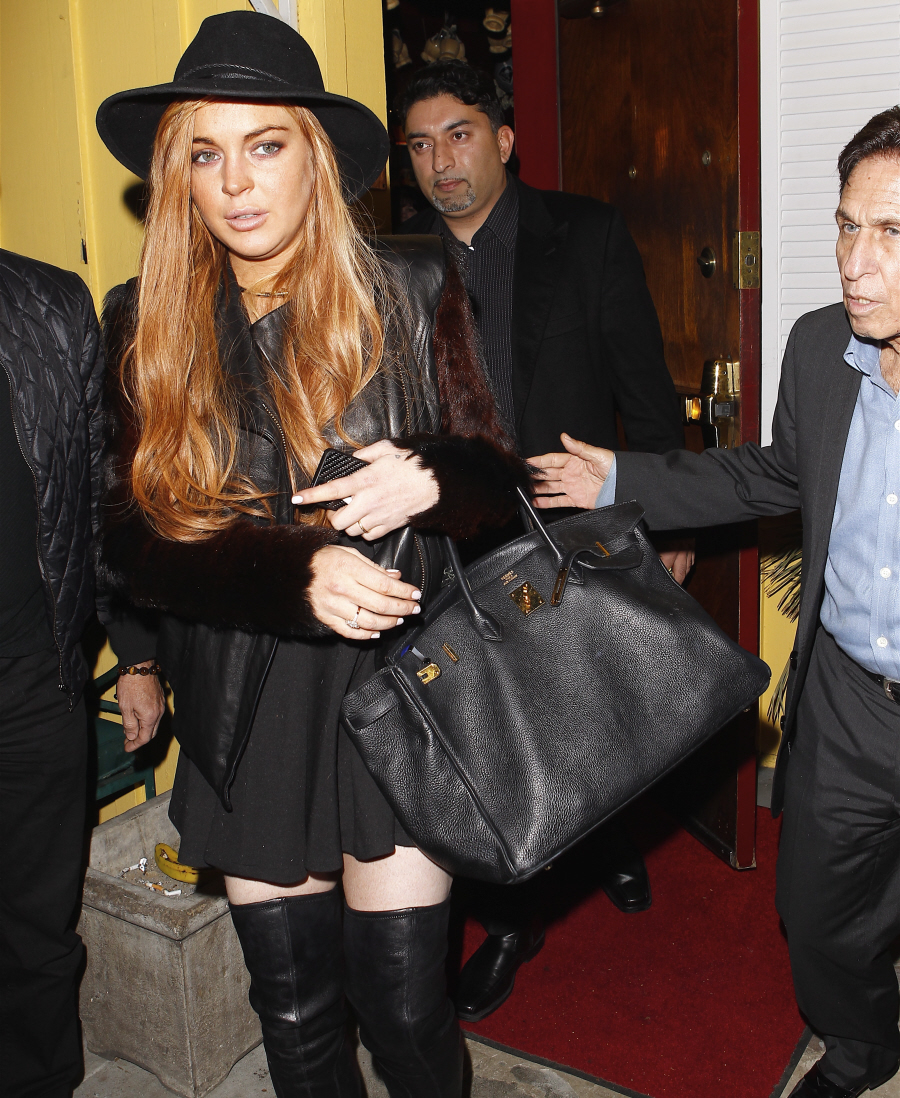 Photos courtesy of WENN.

Written by Kaiser

Posted in Lindsay Lohan

- Mariah Carey lip synced on American Idol [CDAN]
- Colin Firth is looking good [Lainey Gossip]
- Internet celebrity charged with murder! [D-Listed]
- What is Paz Vega wearing? [Go Fug Yourself]
- New bachelors on The Bachelorette [Reality Tea]
- Goodbye to The Office [Pajiba]
- Bachelor Sean's fiance cheats on him [Evil Beet]
- Britney Spears out with her man [Popsugar]
- Nina Dobrev works it [Popoholic]
- Cindy Crawford needs to lay off the 'tox [Celebslam]
- Who said it: Carrie Bradshaw or The Dalai Lama? [Buzzfeed]
70 Responses to "Lindsay Lohan has rejected a plea deal of 90 days under house arrest"